Breather Fabrics-vacuum infusion process
Loading Port:

Shanghai
Payment Terms:

TT or LC
Min Order Qty:

500 m²
Supply Capability:

1 m²/month
Inquire Now
Customer Service
OKorder Service Pledge
Quality Product
Order Online Tracking
Timely Delivery
OKorder Financial Service
Credit Rating
Credit Services
Credit Purchasing
---
Add to My Favorites
---
Breather Fabrics
Product Description
Breather fabric is a kind of felt which is made of white polyester with excellent breathability and resilience. It has good absorbing performance. The breather fabric can discharge air and volatile matter from the vacuum bagging film during the FRP molding process, and can absorb excess resin. It is widely used in aviation, aerospace, shipbuilding, wind-power blades manufacturing, cabin cover manufacturing and other FRP products in composite material molding process.
Technique Data
Techniques: nonwoven
Supply Type: Make-to-Order
Material: 100% Polyester
Nonwoven Techniques: Needle-Punched
Pattern: Others
Style: Plain
Width: 1500mm, 1500mm
Feature: Breathable, Water-Soluble
Use: Garment, Industry, Accessories
Weight: 150gsm
Color: White
Raw Material: 100%polyester
Application: Vacuum injection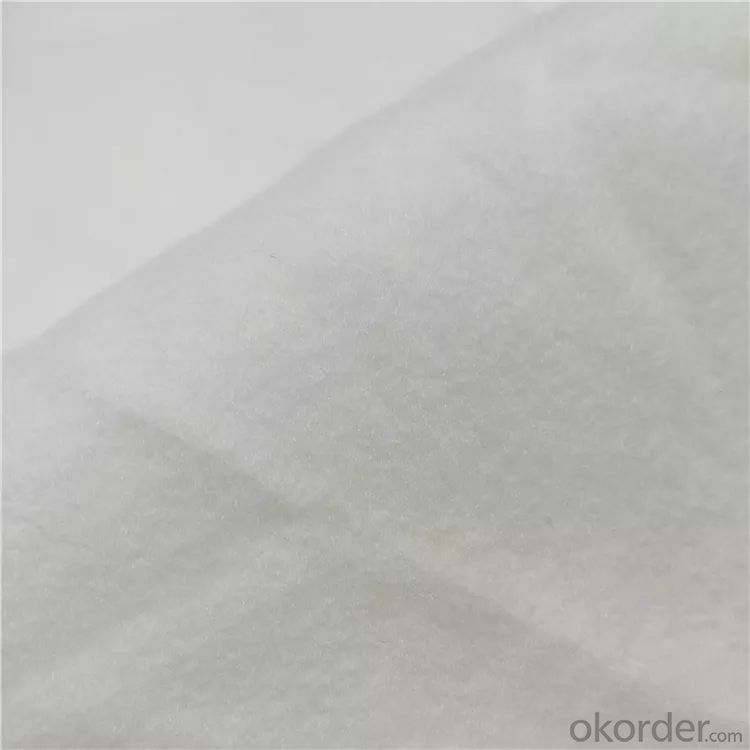 Q:Method for sampling alkali proof glass fiber mesh cloth

The polymer mortar ratio is: KL binder: 425# sulphoaluminate cement: sand (with 18 mesh screen bottom),:=1:1.88:3.25 (weight ratio).
Q:What is the use of alkali resistant fiberglass mesh cloth on the exterior wall?

Standard: to strengthen the material function and alkali fiberglass mesh cloth to external wall thermal insulation layer, the main role is: to improve the mechanical strength of the surface layer, ensure the continuity of the surface layer resistance, shrinkage pressure and insulation dispersed surface layer stress, avoid stress concentration, surface resistance nature temperature and humidity changes and accidents caused by the impact of the cracking. Therefore, alkali resistant glass fiber mesh fabric plays an important role in the external insulation system, so the selection of good glass fiber mesh fabric is also an important component to ensure the comprehensive quality of the external insulation system. The current national standard technology of exterior insulation (JG149-2003): glass fiber warp and weft resistance tensile strength shall not be less than 750N/50mm, alkali resistant tensile strength retention rate of not less than 50%, more than 130 grams of weight per square meter.
Q:How to fill the sample size of glass fiber mesh cloth, fill what general specifications

Mesh size: 5mm*5mm, 4mm*4mm: net weight: 80g---160g/ square meters per roll length: 50m, 100m or 200m.
Q:Can fiberglass mesh waste be recycled? What can you do if you can?

What is more the incineration of waste mesh, which is of serious pollution damage behavior of soil air, acrylic mesh after high temperature can produce pungent odor, destroying the respiratory system and strong material, the core material is flame retardant fiberglass mesh product is burning up, so it is a serious pollution of soil caused by.
Q:Self making method and formula of glass fiber mesh cloth shaping glue

Glass fiber mesh fabric is based on glass fiber woven fabric as its base material and is coated with high polymer emulsion.Therefore, the utility model has the advantages of good alkali resistance, flexibility, and high tensile resistance at warp and weft direction. The utility model can be widely used for heat preservation, water resistance and crack resistance of walls inside and outside buildings.
Q:The building is how to choose the external wall thermal insulation material of glass fiber mesh cloth?

The building often causes the perineum to warm up and contract cold and cause cracks. Reduce the service life, glass fiber mesh cloth can be the maximum restraint to reduce such adverse effects. The glass fiber mesh cloth is insulated and used in the outer part of the main structure so as to save indoor space. It is effective enough for indoor use
Q:What's the price of fiberglass mesh?

Alkali resistant glass fiber mesh cloth price range is large, with "Jining wellav" WL-0812 series of products, price fluctuations in the price range of $0.32--5
Q:What kind of wall fabric is covered with fiberglass mesh? Do you apply the powder or the powder? Thank you

Most of the fiberglass mesh is used for the powder, but also outside powder, but at present there is no domestic how expensive, too expensive!
Q:Where are the steel wire mesh and the alkali resistant grid cloth used in the exterior wall insulation?

The wall is filled with aerated blocks. Use shotcrete interface agent and then steel wire mesh. Is the foundation for the structure of the wall, after the thermal expansion and contraction, plastering no hollowing, cracking. Using mesh cloth for full paving. To reach the wall roughness, strengthen the surface cohesion, and consolidate the grassroots. Steel nets are generally used in the decoration, in the masonry wall and the original wall of the junction, but also can be used in the light body wall reinforcement. Mesh cloth is suitable for use in many parts.
Q:Self-adhesive fiberglass mesh

EPS mesh made of alkali resistant glass fiber fabric, it uses alkali free glass fiber yarn by weaving leno weave structure and special organization, after the anti alkali, heat setting treatment such as reinforcing agent, finally by not dry glue coating baked. A EPS mesh fabric with alkali resistance, softness, adhesion and tensile resistance is formed.
1. Manufacturer Overview

Location
Year Established
Annual Output Value
Main Markets
Company Certifications
2. Manufacturer Certificates

a) Certification Name
Range
Reference
Validity Period
3. Manufacturer Capability

a)Trade Capacity
Nearest Port
Export Percentage
No.of Employees in Trade Department
Language Spoken:
b)Factory Information
Factory Size:
No. of Production Lines
Contract Manufacturing
Product Price Range