Specifications of Bearing Steel 100CrMnSi6 1.3520 GCr15
1. Sizes:
Dia:150~650mm/12~250mm
Length: 4m~6m/2m~6m
2. Chemical Composition
| | | | | | | | | | |
| --- | --- | --- | --- | --- | --- | --- | --- | --- | --- |
| GCr15 | C | Cr | Si | Mn | P | S | Ni | Cu | Mo |
| Wt% | 0.95-1.05 | 1.40-1.65 | 0.15-0.35 | 0.25-0.45 | <0.027 | <0.02 | <0.23 | <0.25 | <0.1 |
| GCr15 | Sn | As | Ti | Sb | Pb | O | Al | Ca | |
| Wt% | <0.03 | <0.04 | <0.005 | <0.002 | <0.002 | <0.001 | <0.05 | <0.01 | |
3. Processing: Hot- forged, EAF+LF+VD+Forged+Heat treatment (A,N,Q,T for optional)
Heat Treatment:
Soft annealing: heat to 680-720°C, cool slowly.
Hardness after annealing: Max. 241 HB
Hardening: 820 - 850 °C
Normalizing temperature: 840-880°C
Tempering: 540-680°C
Annealing: Heating to 790-810°C, furnace cool to 650°C, then cool in air
Normalized: Heating to 900-920°C, cool in air
High Temperature Tempered: Heating to 650-800°C, cool in air
Quenched: Heating to 860°C, oil quenched
Low Temperature Tempered: Heating to 150-170°C, cool in air
4.Standard: DIN 100CrMnSi6 1.3520/ GB GCr15SiMn
5,Certificates: ISO9001 2000
6.Features:
Stable elements, low harmful elements, high-purity steel, evenly carbides, ewer surface defects;
using with wide range of plastic processing, heat treatment with stable quality, high and
evenly hardness, good wear resistance, high strength of contact fatigue; excellent cutting and process ability.
7. Payment terms: T/T or L/C at sight
Usage & Applications of Bearing Steel 100CrMnSi6 1.3520 GCr15
Our products have been used in all kinds of areas, such as aviation, aerospace, navigation, nuclear, energy, chemical industry, electronic information, petrochemical, automotive, instrument and meter, Communication ,transportation, and medical instruments, etc. Bearing ring,steel rolling mill ,machinery, 100Cr6 bearing steel ball is widely used in high-speed and low-noise bearing, bicycle, motorcycle, automobile, bags, electronics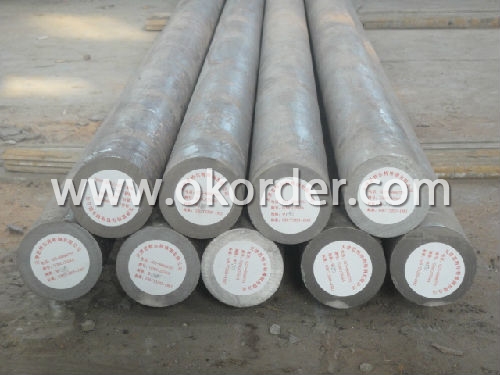 Packaging & Delivery of Bearing Steel 100CrMnSi6 1.3520 GCr15
Mark: Heat No. will be cold stamped and Steel grade, diameter (mm), length (mm), and the manufacturer LOGO and weight (kg) is painted.
Standard seaworthy packing or as customer required
Delivery time: Within 30 days after order is confirmed.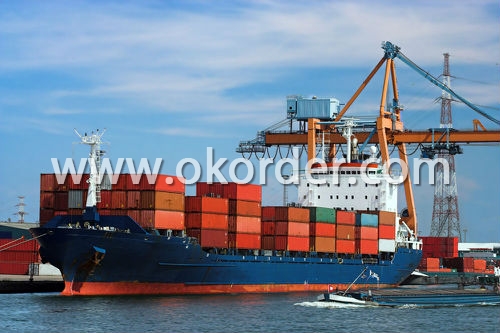 Q:

Stainless steel is a type of steel that contains a high amount of chromium, which makes it resistant to corrosion and staining. On the other hand, special steel refers to a wide range of alloys that are specifically designed to have unique properties, such as high strength, heat resistance, or electrical conductivity. While stainless steel is primarily used for its corrosion resistance, special steel is tailored to meet specific requirements in various industries, such as aerospace, automotive, or construction.
Q:

There are several cutting techniques used for special steel, including but not limited to laser cutting, plasma cutting, waterjet cutting, and abrasive cutting. These techniques are chosen based on factors such as the thickness and hardness of the steel, the desired precision, and the specific requirements of the project.
Q:

Special steel does not have high electrical conductivity compared to other materials such as copper or aluminum.
Q:

Yes, special steel can be used in the production of precision instruments. Special steel alloys often possess enhanced strength, durability, and resistance to corrosion, making them suitable for manufacturing precision instruments that require high precision and performance standards.
Q:

High-speed stainless steel possesses several key properties that make it highly desirable for various applications. Firstly, it exhibits exceptional corrosion resistance, ensuring its longevity and reliability even in harsh environments. Secondly, it has excellent strength and durability, allowing it to withstand high temperatures and heavy loads without deformation or failure. Additionally, high-speed stainless steel offers good machinability, enabling ease of fabrication and precise shaping. Lastly, it maintains its sharpness and cutting efficiency even under extreme heat and friction, making it ideal for cutting tools and high-speed machinery.
Q:

There are several different types of alloy steel, including stainless steel, tool steel, high-strength low-alloy steel, and maraging steel. Each type has its own unique composition and properties, making them suitable for various applications in industries such as construction, automotive, and aerospace.
Q:

Some of the different welding techniques used for special steel include TIG (Tungsten Inert Gas) welding, MIG (Metal Inert Gas) welding, and submerged arc welding. TIG welding is commonly used for stainless steel and allows for precise control and high-quality welds. MIG welding is versatile and can be used for a wide range of steel types, including special steel, providing fast and efficient welds. Submerged arc welding is used for thicker sections of special steel and offers excellent penetration and deposition rates.
Q:

Special steel has a wide range of applications in the packaging industry, primarily due to its exceptional strength, durability, and corrosion resistance. It is commonly used in the manufacturing of packaging machinery, such as conveyor systems, filling machines, and cutting tools, ensuring efficient and precise operations. Additionally, special steel is often employed in the production of packaging materials, including cans, containers, and closures, providing enhanced protection and preservation of goods.
Q:

There are several advantages of using special steel. Firstly, it has superior strength and durability compared to regular steel, making it suitable for demanding applications and harsh environments. Special steel also offers excellent resistance to corrosion, heat, and wear, increasing its lifespan and reducing maintenance costs. Additionally, its unique properties enable manufacturers to create complex and intricate designs, resulting in more efficient and lightweight products. Overall, special steel provides enhanced performance, longevity, and versatility, making it a preferred choice in various industries.
Q:

Maraging steel achieves high strength through aging by undergoing a process called precipitation hardening. This involves heating the steel to a specific temperature and holding it there for a certain period of time, followed by rapid cooling. This process allows the formation of fine, intermetallic particles within the steel's microstructure, which greatly enhances its strength. Additionally, the aging process helps relieve residual stresses and improves the steel's toughness and corrosion resistance.
REDMETAL,a well-known enterprise specializing in the production and sales of spring steel and bearing steel. Since the establishment of our company, we have been aimed to provide the customers with qualify and cheap product and the satisfatory service.
1. Manufacturer Overview

Location
Jiangsu, China
Year Established
1990
Annual Output Value
Above US$ 20 Million
Main Markets
Mid East; Eastern Europe; North America
Company Certifications
2. Manufacturer Certificates

a) Certification Name
Range
Reference
Validity Period
3. Manufacturer Capability

a)Trade Capacity
Nearest Port
Shanghai
Export Percentage
20% - 30%
No.of Employees in Trade Department
21-50 People
Language Spoken:
English; Chinese
b)Factory Information
Factory Size:
Above 100,000 square meters
No. of Production Lines
1
Contract Manufacturing
OEM Service Offered;
Product Price Range
High; Average