700w Shingled Solar Panel 600 Watt HJT Solar Panel Vendors With Good Price NCQ
Loading Port:

SHANGHAI
Payment Terms:

TT OR LC
Min Order Qty:

10 pc
Supply Capability:

100 pc/month
Inquire Now
Customer Service
OKorder Service Pledge
Quality Product
Order Online Tracking
Timely Delivery
OKorder Financial Service
Credit Rating
Credit Services
Credit Purchasing
---
Add to My Favorites
---
Item specifice
Material:
Monocrystalline Silicon
Max. Power(W):
700
Number of Cells(pieces):
132
---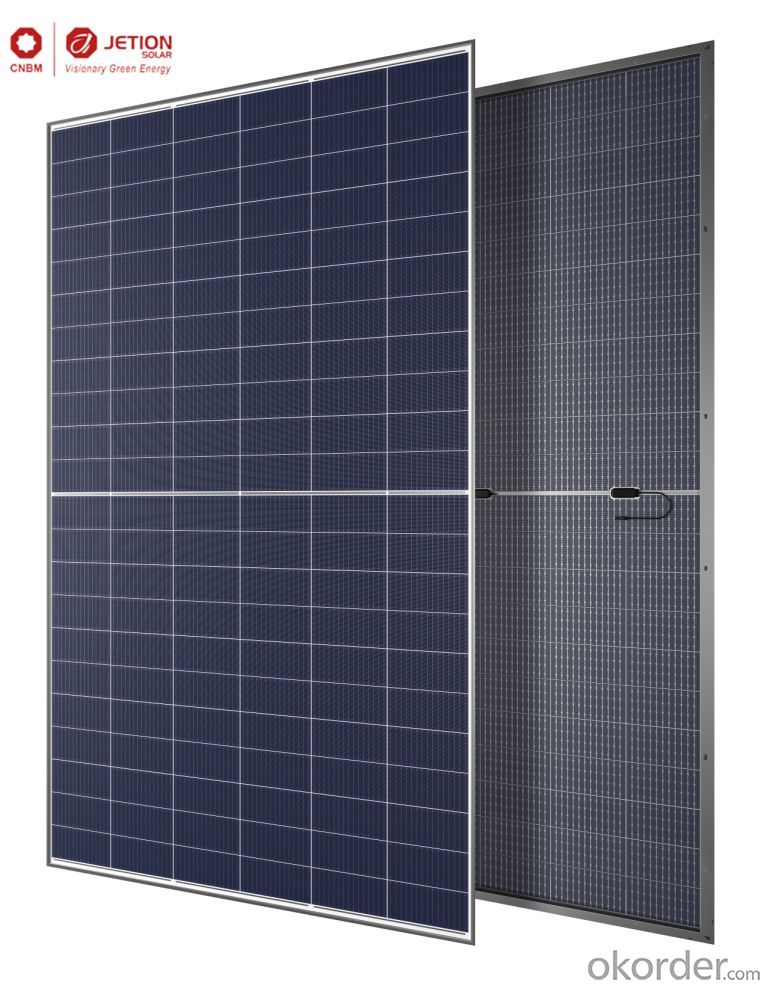 Ø OPERATING PARAMETERSOPERATIN
| | |
| --- | --- |
| Maximum System Voltage | 1500V/DC(IEC) |
| Operating Temperature | -40°C-+85°C |
| Maximum Series Fuse | 35A |
| Maximum Test Load,Push/Pull | 5400Pa/2400Pa |
| Conductivity at Ground | ≤ 0.1Ω |
| Safety Class | Ⅱ |
| Resistance | ≥100MΩ |
| Voc and Isc Tolerance | ±3% |
| Bifaciality | 80±5% |
Ø MECHANICAL DATA
| | |
| --- | --- |
| Solar Cell Type | Mono 210×105 mm(8.3×4.1 inches) |
| Number of Cells | 132 [2 x (11 x 6) ] |
| Module Dimensions | 2384×1303×35 mm(93.9×51.3×1.4 inches) |
| Weight | 38.7 kg(85.3 lb) |
| Front Cover | High transmission, AR coated tempered glass, 2.0mm |
| Back Cover | High transmission, Tempered, White Grid Glass/AR coating(optional), 2.0mm |
| Frame | Silver, anodized aluminium alloy |
| J-Box | ≥IP68 |
| Cable | 4.0 mm2 solar cable, ≥300 mm(11.8 inches)/customizable |
| Number of diodes | 3 |
| Connector | MC4 EVO2 compatible |
Ø PACKAGING CONFIGURATION
Module per pallet :31 pieces
Module per 40'HQ container: 17 pallets, 527 pieces
Ø QUALIFICATIONS & CERTIFICATES
ü IEC 61215, IEC 61730
ü ISO 9001: Quality Management System
ü ISO 14001: Environment Management System
ü ISO 45001: Occupational Health and Safety
ü IEC 62941: Design and Manufacture of Crystalline Silicon Photovoltaic Modules
Ø JETION SOLAR
As a member of CNBM - a Fortune 500 company, Jetion Solar provides various product solutions, global EPC service and financing. Its standard and high- efficiency product offerings are among the most powerful and cost-effective in the industry. Till now, Jetion Solar has cumulatively more than 10 GW module shipment and 1 GW global EPC track records.
Installation instruction must be followed.See the installation manual or contact our technical service department for further information on approved installation.
The specification and key features described in this data sheet may deviate slightly and are not guaranteed. Due to ongoing innovation, R&D enhancement, Jetion.
Solar (China) Co., Ltd. reserves the right to make any adjustment to the information described herein at any time without notice. Please always obtain the most.
recent version of the data sheet which shall be duly incorporated into the binding contract made by the parties governing all transactions related to the purchase and sale of the products described herein.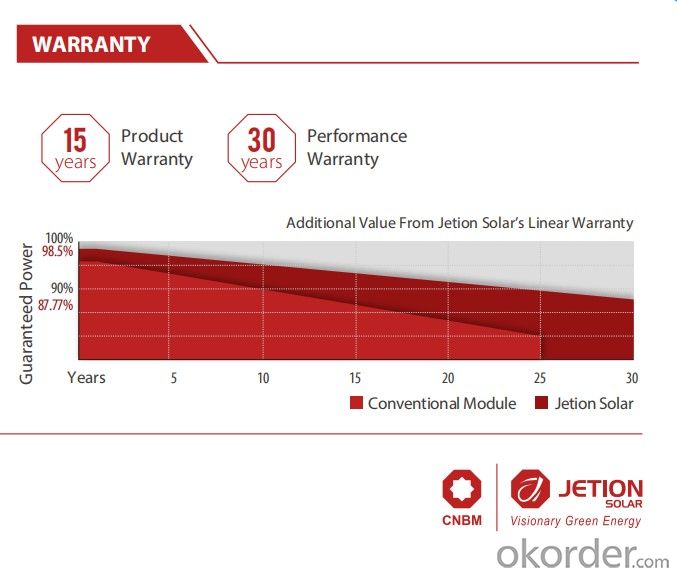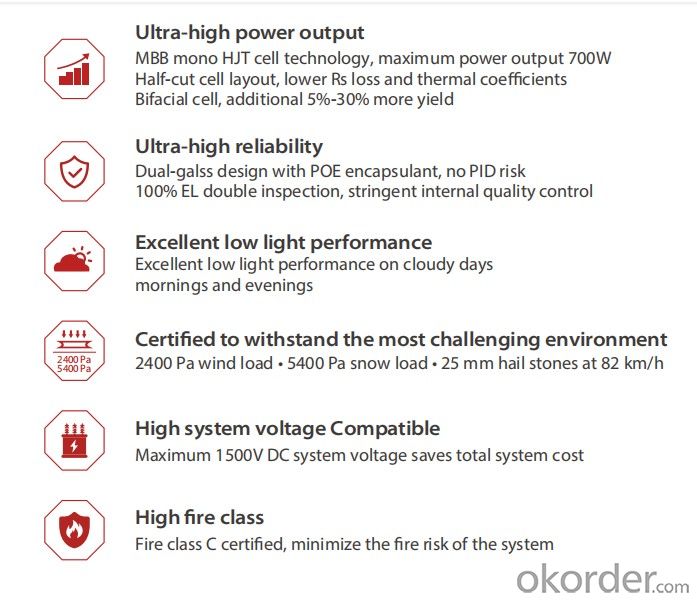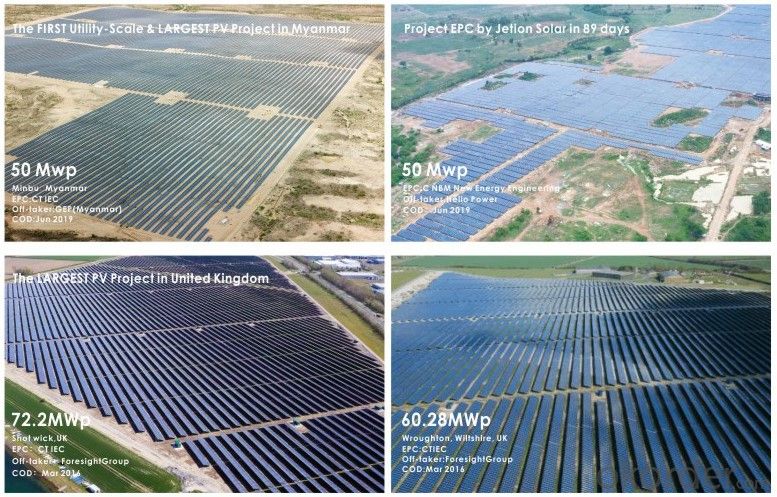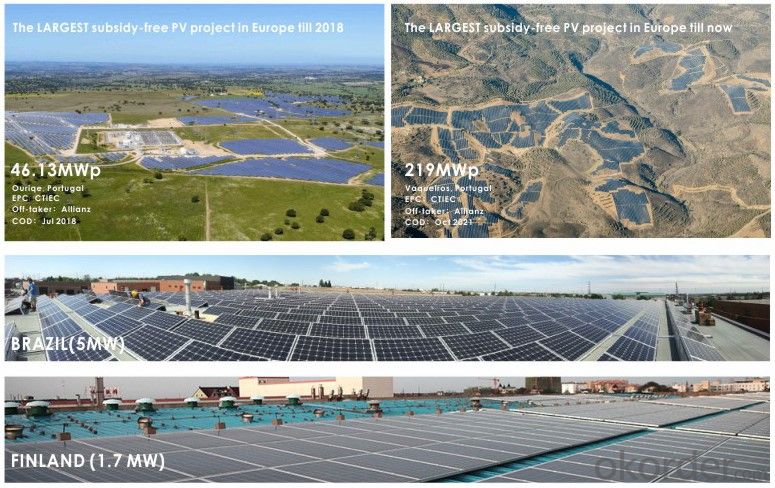 Ø FAQ
Q:How can we guarantee the products quality?
A:Always provide the esteemed buyer a pre-production sample before mass production; Always testing every product before despatching the shipments;
Q:What products we can supply you?
A:Solar Panel,Inverter,Mounting System,Battery,PV Cable,Distributor Box,Pv Connector,Etc
Q:Where is your Manufacturer located? How can I visit there?
A:Our factory located in 501, Building 1, No. 600, Tongjiang Middle Road, Changzhou City, Jiangsu Province,China
Q:Can the products pricing be cheaper?
A:Of course, you will be offered a a very good discount with large quantities.
Q: Can print our company's logo on the PV panels?
A:Yes! And we accept the OEM&ODM orders.
Q:hi everyone..i wanna do my major project on solar panels...so anyone kindly tell me the projects based on solar panels..

I have done this in my project too and a solar panel, two wires, a circuit/project board, an LED light/a small fan,a switch and a solderer. Just solder the wires to the positive and negative parts of the panel, put the wires connected to the panel to the board put the LED's on the other side and the switch together with it shine light on the panel and the light/fan will work.(If it dosen't work, please DO NOT consult ME.)
Q:Its cloudy out and i have a solar panel that has 3, .5 volt cells But how do i charge it without sun any other ways?

For the best answers, search on this site https://shorturl.im/awXJ0 The charge controller will protect the battery. You might want to think about getting a fuse.
Q:i am starting to consider getting solar panels instead of paying electric bills which are somewhat higher now than they used to be

Yes its true! electric bills are getting higher and higher. That's why a lot of people or businesses turn to alternative sources of energy. It is a little cheaper but can still provide the same level of energy. It is even good for the environment. If you are considering a switch for your energy provider, learn first about the different alternative sources of energy at businessswitchonline .uk. It might be helpful in making up your decision. Also, solar panels will depend on how large your house is or if it is really qualified for solar energy. You need an energy provider to have an evaluation of your house before you set up a solar panel.
Q:Could anybody give some review about Homemade Solar Panel.

Low cost solar panels are also extremely popular worldwide and China is a country that has been discovered to be excelling in this field as they manufacture the most economical solar panels when compared to any other country. Looking at the way things seem to be moving it seems that China will soon become a country to contend with because of their capabilities to manufacture things at extremely competitive prices. This fact is quite transparent for the simple reason that China appears to be getting more than double the number of orders. This can also be attributed to the fact that in spite of their low costs they have not only maintained but also improved on their quality too. For More Information You Can Refer To :
Q:. Do they scratch easily? How do I remove snow from them without scratching them?2. What does the upkeep of many solar panels consist of? I want to have my electricity completely off of the grid.3. Are all solar panels made from the same material, regardless of size?

anythign can be scratched/ruined/altered if not tended to properly.... remove the first biggest layer of snow and leave a lil under to try to see first if it melts away on its own (dpeendin what season of course) if not than get some luke warm water and soak the snow.... slosh it off with a rubber shovel or mop.broom whatever wont damage ur panels. anythign you take care of will last longer and take care of you.... and solar is expensive to put in and can be expensive to maintain . depends where you have most sun and depends how many resources you use, if you leave the tv on absent mindely all night and take 50 min showers or blast the heat with jsut on epathetic lil donwpour of rain instead of just BUNDLING UP like a alot of lazy *** ameicans and.or rich careless bastards of course youa re goign to be paying up and out of your asshhhhh-hooooo and nooooo there are some different materials solar panels are made of, there is a main base/core they use but im sure there are AT MOST two...the rest is either glass or plastic! depends for what you want and how many , includign size.... good luck!!!! excuse my typos
Q:am having a 75 watts siemens solar panel and is giving me 2.89volts during bright light, i wanted to know can this be used to charge 00Am/hr battery?

Many of the panels used on homes are designed to produce 2 volts DC. 0 of them wired in a series would produce 20 volts DC. An inverter is used to change the DC voltage to AC. The other aspect of electricity is amperage. With electrical units wired in series the voltage is added. When they are wired in parallel the amperage is added. The Volts x Amps produced will give you the wattage. A wise homeowner will examine their electric bills or the equipment used to determine their demand. They will consult tables that let them know how much sunlight their area receives each year as this will alter the rated performance of the panels. Then they will try and determine how much of the demand they want to fill. 80% may be economical. Then they also want to determine what they will do with excess electricity that may be produced during the summer months of intense sun and how they will supply the shortfall of low sun winter months. From all this they will determine the number of solar panels they need to purchase.
Q:I have a college project due within a week, and it involves a 00 Watt solar panel and a 2V 7.5Ah Battery. I got the project finished up and producing free energy for my house in September, however recently the battery I bought, that was specifically made to hold Solar Power, lost its charge (unsure how or why) and it is pretty much useless. Can I just go to a store and buy any 2V car battery to use?

A 2 volt battery is a 2 volt battery. Some are larger than others. Sure you can charge a car battery with a solar panel, but 00 watts for a long time could be a problem. There's one way to find out.
Q:This is for my science project and i cannot figure it outWe assumed that blue light shining on a solar panel would give off the higher volt reading because it has the shortest wavelength and the highest energy, but it was actually the lowest. Why does this happen? Im very confused And cant find the answer anywhere.... ,thank you!!

I okorder /
Q:It measured volts before I attached it, and after attaching the voltage regulator device, the voltage dropped down to 3 volts, even when just measuring the difference in the solar panels nodes themselves, suggesting that the entire panels voltage dropped and not just the voltage in the regulator. I tried testing it with a power supply of 7 V 0. A and it works fine, but I don't know why it won't work for the solar panel.

you cannot treat the open circuit voltage of a solar panel like a voltage source (like a battery.) the load response of the panel doesn't behave that way. small panels and panels that are producing less than about .5A are very happy to have their output voltage pulled down to whatever they're connected to (typically zero.) I observed the same phenomenon when i connected a 2V 725mA panel to a 2V 325mA fan -- the open circuit voltage of 5V dropped to 3V when connected to the fan, and returned to 5V when disconnected. The easiest workaround is to use 2V of rechargable batteries in parallel with the panel so that the battery holds the 2V potential difference and the panel just supplies the current. any excess current charges the batteries, so you might consider whether or not you need some type of charge controller to prevent burning the batteries via overcharging. there are actually very few applications of solar panels connected directly to circuits that i have seen that have any kind of robust performance -- if they work at all, they eventually die/burn themselves out in a couple of months. the best robust designs always have a rechargable battery and charge controller somewhere in the power circuitry to buffer the load circuit from the panel. .
Q:i have to do a science fair project and thought it would be cool to make a solar powered vw bus. i have 2 6volt solar panels to power a dc motor that works off of 9v 2v or 8v. i also bought a 2nd motor because the first wasnt workin for us. this one is a 3v motor. ive had them in the sun but they wont work. please help, thanks

Ok okorder
1. Manufacturer Overview

Location
Year Established
Annual Output Value
Main Markets
Company Certifications
2. Manufacturer Certificates

a) Certification Name
Range
Reference
Validity Period
3. Manufacturer Capability

a)Trade Capacity
Nearest Port
Export Percentage
No.of Employees in Trade Department
Language Spoken:
b)Factory Information
Factory Size:
No. of Production Lines
Contract Manufacturing
Product Price Range
Hot Searches
Related keywords