Shade Sails Gazebo Canopy Patio Awnings for Garden and House
Loading Port:

China Main Port
Payment Terms:

TT or L/C
Min Order Qty:

2000 m²
Supply Capability:

2000000 m²/month
OKorder Service Pledge
Quality Product
Order Online Tracking
Timely Delivery
OKorder Financial Service
Credit Rating
Credit Services
Credit Purchasing
---
Add to My Favorites
---
Shade Cloth for Garden and Car :
It is a perfect outdoor fabric. Designed to breathe, it allows cooling breezes to flow through, significantly reducing temperatures beneath. It prevents from tearing and fraying and ensures colors remain vivid for years.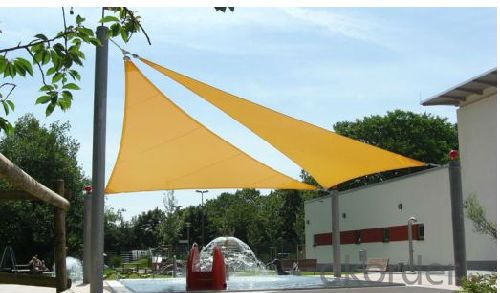 Specifications of Shade Cloth for Garden and Car :
Shade Net offer protection from the sun's rays and protect crops from the wind, used in horticulture, greenhouses and floriculture, flower-growing and fruit-growing, building scaffolSd, livestock, play areas, fence, and windbreak and packaging applications,etc.
Material

base fabric

Fabric Weight

Uv. Content

HDPE

180gsm up to 350gsm

Standard weight: 100gsm, 110gsm, 120gsm, 140gsm, 160gsm

0.5%
Width: 1m, 2m,
Length: 5m, 10m, 50m
Color: Orange, Yellow, Green, or any colorful strips
Applications of Shade Cloth for Garden and Car :
- Keep cool on the beach
- Ideal for areas shared by plants and people
Packing of Shade Cloth for Garden and Car :
in rolls or sheets in transparent plastic film bags with labels inside, and loosely loaded into the container or pallet.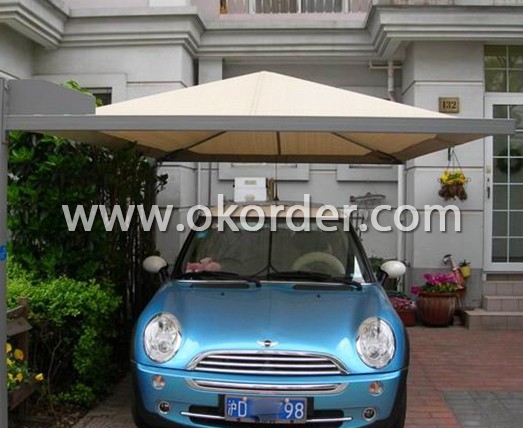 FAQ
1.What is Sun Shade net ?
It is weaved by High-density polyethylene (HDPE) UV stabilised tape filament, and it is good product to shade the plant. It is widely used in agriculture, and horticulture.
2.What is the feature ?
We always use 100% virgin material with UV, The life of using is at least 3~5years .
3.What is the Sunshade Nets used for ?
The Shade sails /Sun shade netting /sun shades could be used for agricultural outdoor canopy/garden canopy, Car Sun Shade /coffee shop and Kidgarden sun shelter/patio cover,green houses,patio gazebo,porch shades,patio awning,car shade,car sunshade etc.
Q:

Yes, plastic nets can be used for filtration purposes. They are often used to remove larger particles or debris from liquids or gases, allowing for cleaner and purer substances. Plastic nets offer durability, flexibility, and resistance to corrosion, making them suitable for various filtration applications.
Q:

Plastic nets can significantly affect the cost of production depending on the specific application. In industries such as agriculture, fisheries, and packaging, plastic nets are commonly used for various purposes, including protecting crops from pests, providing support for plants, and securing products during transportation. The cost of production can increase due to the expenses associated with purchasing and maintaining the plastic nets, as well as potential additional labor required for installation and maintenance. However, the use of plastic nets can also result in cost savings by reducing losses from pest damage, improving crop yields, and enhancing product quality and durability. Ultimately, the impact on production costs depends on the specific circumstances and benefits provided by the plastic nets.
Q:

Yes, plastic nets can be used for plant nursery applications. They are often used to provide support for climbing plants, protect seedlings from pests or harsh weather conditions, and promote vertical gardening. Additionally, plastic nets are lightweight, durable, and easy to install, making them a practical choice for plant nursery applications.
Q:

Some common problems faced with plastic nets include degradation over time due to exposure to sunlight and other environmental factors, difficulty in recycling or disposing of them properly, entanglement of wildlife causing harm or death, and potential pollution of water bodies if not properly maintained or discarded.
Q:

To clean plastic nets, you can start by removing any debris or loose dirt from the nets using a brush or a soft cloth. Then, prepare a solution of mild soap or detergent and warm water. Gently scrub the nets with the soapy solution, paying attention to any stubborn stains or grime. Rinse the nets thoroughly with clean water and allow them to air dry.
Q:

Plastic nets, when not properly disposed of or managed, can contribute to water pollution. These nets often end up in oceans, rivers, and other water bodies, where they can entangle and trap marine animals, causing injury or death. Additionally, over time, these nets can break down into microplastics, which are small particles that can be ingested by marine organisms, potentially entering the food chain. Therefore, plastic nets have a detrimental impact on water pollution by harming marine life and introducing microplastics into aquatic ecosystems.
Q:

Yes, plastic nets are suitable for plant support. They are lightweight, durable, and provide excellent support for climbing plants. They are also resistant to moisture and can be easily adjusted or cut to fit different plant sizes and shapes.
Q:

Yes, plastic nets can be used for tennis court fencing. They are lightweight, durable, and can provide adequate visibility and containment for tennis court boundaries.
Q:

Plastic nets help in protecting seedlings from wind damage by creating a physical barrier that blocks the strong wind currents from directly hitting the delicate plants. The nets act as a shield, reducing the velocity of the wind and preventing it from uprooting or damaging the seedlings. Additionally, the nets also provide some shade, which helps in minimizing water loss through evaporation and protects the seedlings from excessive sun exposure.
Q:

No, plastic nets are not commonly used in the construction of baseball fields.
We are specializing in the manufacture of many series of knitting net, Such as shading net, fence net, leisure net, beach net, anti-insect net, anti-bird net, olive net,wind defend net for agriculture and horticulture, other series is trellisnet and trampoline net. The products has been exported to many areas and countries ,Such as the EuropeUnion ,America, Southeast of Asia, middle east, Japan etc and very popular with there people.
1. Manufacturer Overview

Location
Zhejiang, China
Year Established
1992
Annual Output Value
US$ 10 Million - US$ 50 Million
Main Markets
50% CHINA , 50% OVERSEA
Company Certifications
GBT19001-2000 -ISO9001:2000
2. Manufacturer Certificates

a) Certification Name
Range
Reference
Validity Period
3. Manufacturer Capability

a)Trade Capacity
Nearest Port
Ningbo ,China
Export Percentage
50%
No.of Employees in Trade Department
6
Language Spoken:
English; Chinese
b)Factory Information
Factory Size:
Above 100,000 square meters
No. of Production Lines
Above 10
Contract Manufacturing
OEM Service Offered; Design Service Offered
Product Price Range
High; Average
Hot Searches
Related keywords