Shading Net for Agriculture and Greenhouse Usage Brand New Material 5%UV added
Loading Port:

China main port
Payment Terms:

TT OR LC
Min Order Qty:

10000 m²
Supply Capability:

10000000 m²/month
OKorder Service Pledge
Quality Product
Order Online Tracking
Timely Delivery
OKorder Financial Service
Credit Rating
Credit Services
Credit Purchasing
---
Add to My Favorites
---
Product Description:
Quick Details
| | | | | | |
| --- | --- | --- | --- | --- | --- |
| Place of Origin: | Zhejiang China (Mainland) | | | | |
| Material: | PE | width: | 1-12m | length:: | 100m |
| Shading rate: | 60%-90% | Color:: | black, yellow, blue, green, | Certificate: | iso 9001:2008 |
| Sail Finishing: | Not Coated | use life: | 3-10years | Type: | Shade Sails & Enclosure Nets |
| size: | any size is avaliable | | | | |
Specifications
1.Material: HDPE ,PE
2.Shading rate: 65% - 75% - 85% - 85%
3.Wide:1 m-12 m
4.density:40-240g/m2
5.high quality
1.material : polythene
2.width :1m-12m
3.length : 50m/roll, 100m/roll
4.rate of shade:60%-90%
5.weight:40g/m2-240g/m2
6.character:adumbral ,wet-protecting,aring-resisting ,corrosion- resising,low price
7.color: green ,black,yellow ,dark green ,ect...
8.uses:growth-protecting and increse the output of vegetables, flowers ,fungi,mdeicinal material and the seedling,
9.features:durable and strong, firm structuremstable size applications
Description

100% hdpe sun shade plastic net

Material

100%virgin HDPE;0.3% UV added

Net Weight

40-250g/M2

Mesh hole

15*15mm;20*20mm;25*25mm;30*30mm

Colour

blue;yellow;green;red(as per required)

Width

2-6M(as per required)

Roll Length

1-50M;1-100M;1-200M (as per required)

Type

Wrap knitted

Delivery Time

within 15days after the order of 20fcl'

Export market

Japan;Italy;Germany;Singapore;France;New Zealand;Ameria;Europe;Canada;Spain

U.V.

As per required

M.0.Q.

3T

Terms of Payment

T/T;L/C

Supplying capacity

100T/MONTH

Packing

1.one roll packed with one strong PP bag with one color label
2.one piece packed with one strong PP bag with one color label;several pieces put in a carton
pictures: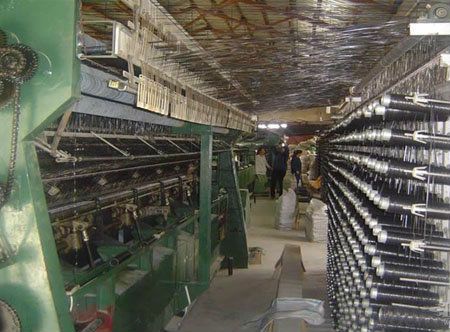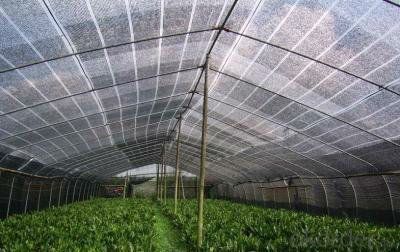 FAQ:
‍‍‍Buyer: MOQ ?‍
‍‍‍‍‍‍‍‍‍‍‍‍‍‍‍
Seller: 20'GP container.
Buyer: Payment term?
Seller: T/T or L/C at sight.
Buyer: HS code ?
Seller: 5608190090
Buyer: Trading office or factory ?
Seller: Exporter with big factory.
Buyer: Delivery time?
Seller: Usually 20 days for 20'GP container, 30 days for 40'Container.
Buyer: Different quantity, different prices ?
Seller: 40'HQ container's price lower 5% than 20'GP container's.
Q:

Plastic nets generally perform well in windy coastal areas as they are designed to be lightweight and flexible. They are able to withstand strong winds without being easily damaged or blown away. Additionally, the mesh structure of the nets allows wind to pass through, reducing the risk of them acting as a barrier and preventing the natural flow of air.
Q:

No, plastic nets are not suitable for bat exclusion as they can entangle and harm bats. Bats have delicate wings and using plastic nets can potentially cause injuries or even death to these beneficial creatures. It is recommended to use more bat-friendly methods, such as installing exclusion tubes or bat boxes, to safely exclude bats from unwanted areas.
Q:

There are several benefits of using plastic nets in agriculture. Firstly, these nets provide protection against pests and insects, reducing the need for chemical pesticides. Secondly, they create a microclimate that helps regulate temperature, humidity, and sunlight, promoting optimal plant growth. Additionally, plastic nets act as a barrier to wind, preventing damage to crops and improving overall yield. Lastly, they facilitate better water management by reducing evaporation and providing efficient irrigation.
Q:

Yes, plastic nets can be used for privacy screens. They are often used in outdoor spaces such as balconies, patios, and gardens to create a barrier and block the view from outside, providing privacy for the area.
Q:

Yes, plastic nets can be used for creating decorative room dividers. They offer versatility and can be easily customized to fit different spaces and design preferences. Additionally, plastic nets are lightweight, affordable, and available in various colors and patterns, making them a practical choice for creating visually appealing room dividers.
Q:

Yes, plastic nets are suitable for use in aquaculture. They are commonly used in fish farms and hatcheries to contain and protect fish, prevent escapes, and facilitate water circulation. Plastic nets are durable, resistant to corrosion, and have a long lifespan, making them an effective choice for aquaculture operations.
Q:

Yes, plastic nets are suitable for use in insect farms. They provide effective containment for insects while allowing for proper ventilation and airflow. Additionally, plastic nets are durable, easy to clean, and can be customized to meet specific insect farming needs.
Q:

Yes, plastic nets can be used for sports netting. Plastic nets are lightweight, durable, and weather-resistant, making them suitable for various sports such as soccer, tennis, and golf. They offer excellent visibility, ensure adequate ball containment, and are easy to install and maintain. Additionally, plastic nets can be customized to meet specific requirements, making them a versatile option for sports netting.
Q:

No, plastic nets are not suitable for use in poultry enclosures.
Q:

The weight limits for plastic nets vary depending on their size, thickness, and overall quality. It is recommended to check the manufacturer's specifications or guidelines to determine the specific weight limit for a particular plastic net.
1. Manufacturer Overview

Location
Year Established
Annual Output Value
Main Markets
Company Certifications
2. Manufacturer Certificates

a) Certification Name
Range
Reference
Validity Period
3. Manufacturer Capability

a)Trade Capacity
Nearest Port
Export Percentage
No.of Employees in Trade Department
Language Spoken:
b)Factory Information
Factory Size:
No. of Production Lines
Contract Manufacturing
Product Price Range