Plant Support Net Green Plant support net for vegetable ,cucumber, pea ,tomatos
Loading Port:

China Main Port
Payment Terms:

TT or L/C
Min Order Qty:

2000 m²
Supply Capability:

5000000 m²/month
OKorder Service Pledge
Quality Product
Order Online Tracking
Timely Delivery
OKorder Financial Service
Credit Rating
Credit Services
Credit Purchasing
---
Add to My Favorites
---
Introduction of CNBM
China National Building Materials (Group) Corporation (CNBM) is a state-owned enterprise in charge of administrative affairs in China building materials industry. Established in 1984, CNBM is a large group corporation of building materials with total assets of RMB 25 billion and a total staff of 30,000. Now CNBM owns more than 200 subsidiaries in and abroad the country, including wholly-owned corporations and joint ventures.
FAQ
1.What is Plastic net ?
It is weaved by High-density polyethylene (HDPE) UV stabilised tape filament, and it is good product to shade the plant. It is widely used in agriculture, and horticulture.
2.What is the feature ?
We always use 100% virgin material with UV, The life of using is at least 3~5years .
3.What is the Plastic Nets used for ?
The BOP nets /Sun shade netting /sun shades could be used for agricultural outdoor canopy/garden canopy, Car Sun Shade /coffee shop and Kidgarden sun shelter/patio cover,green houses,patio gazebo,porch shades,patio awning,car shade,car sunshade etc.
Plant Support Net for vergetables
Introduction of Plant support net for vegetable ,cucumber, pea ,tomatos etc :
It is extruded by High-density polyethylene (HDPE) UV stabilized.
Specifications of Plant support net for vegetable ,cucumber, pea ,tomatos etc :
Material

Fabric Weight

Uv. Content

Temperature range

HDPE

8gsm and 10gsm

Standard weight:8gsm, 10gsm

0.3% or 0.5%

-40 ~ +80℃
Mesh Size: 130X130mm, 150X150mm
Weight: 8gsm,10gsm
Size: 1.5X5m/1.5X10m/2X5m/2X6m,etc.
Color: green/brown/white/red
Applications of Plant support net for vegetable ,cucumber, pea ,tomatos etc :
Plant support net ,used as vertical support for all climbing vegetables.
It provides better supports and growth for melons,tamatoes,cucumbers,french beans,peppers and all other climbing plants.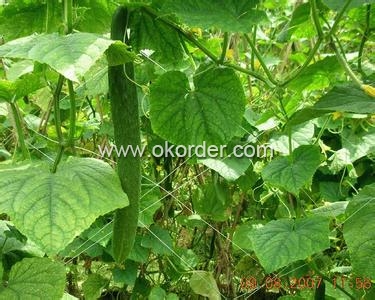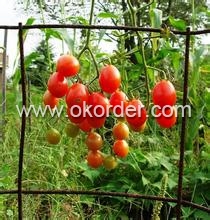 Packing of Plant support net for vegetable ,cucumber, pea ,tomatos etc :
in roll into plastic woven bag with labels inside, then into carton.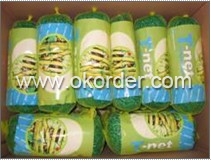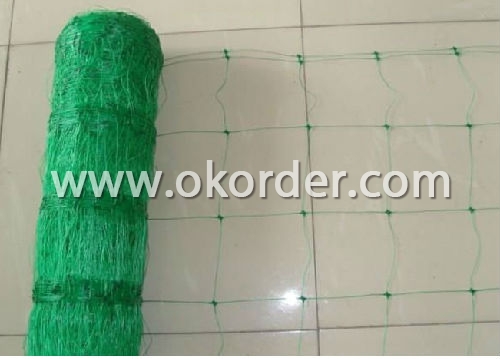 Q:

Yes, plastic nets can be used for packaging. They are commonly used for packaging various products, such as fruits, vegetables, seafood, and even toys. Plastic nets provide breathability and visibility, making them suitable for packaging items that require airflow and easy identification.
Q:

Yes, plastic nets can be used for erosion control. These nets are often used to stabilize slopes, prevent soil erosion, and control sediment runoff in various construction and environmental projects. They help to hold the soil in place, reduce the impact of water flow, and promote vegetation growth, thereby preventing erosion and protecting the environment.
Q:

No, plastic nets are not commonly used in the construction of swimming pools.
Q:

Plastic nets are generally resistant to weather conditions as they are designed to withstand various climates and environmental factors, such as rain, sunlight, and temperature fluctuations. However, prolonged exposure to extreme weather conditions may eventually deteriorate their durability and effectiveness.
Q:

Yes, plastic nets can be used for creating safety barriers on balconies. They are lightweight, durable, and provide an effective barrier to prevent accidents and keep people safe on balconies.
Q:

Yes, plastic nets can be used for privacy fencing.
Q:

Plastic nets act as a physical barrier that prevents insects from entering a specific area, such as a garden or agricultural field. These nets are designed with small gaps that allow air and sunlight to pass through, while effectively blocking the entry of insects. By keeping insects out, plastic nets help in controlling insect infestation by reducing the chances of pests damaging crops or spreading diseases.
Q:

No, plastic nets are generally not anti-static.
Q:

Yes, plastic nets are commonly used in the agriculture industry for various purposes such as crop protection, shade provision, and support for climbing plants.
Q:

Yes, plastic nets are suitable for packaging cosmetics. They provide a lightweight and flexible option that allows for easy storage and transportation of cosmetic products while still ensuring the protection and visibility of the items. Additionally, plastic nets are durable and can be customized to fit different shapes and sizes of cosmetics, making them an ideal choice for packaging in the cosmetics industry.
We specializes in the manufacture of plastic netting products, such as safety fences, safety meshes, barrier meshes, safety barriers, warning meshes, warning barriers, square meshes, diamond meshes, anti-bird nets, protective nets. Our products are mainly applied to construction safety, and other fields. Our products have been exported to many countries and regions, such as North America, South America, Oceania, Europe, Asia and South Africa. Please feel free to contact us for further information.
1. Manufacturer Overview

Location
Zhejiang, China
Year Established
2002
Annual Output Value
US$ 10 Million - US$ 50 Million
Main Markets
North America Safety Fence, BOP Netting 5.00%; South America Safety Fence, Insect Screen, BOP Netting 8.00% ; Eastern Europe Safety Fence, Insect Screen, Anti-bird Netting, BOP Netting 9.00% Southeast Asia Safety Fence, Insect Screen, Anti-bird Netting, BOP Netting 5.00 % Africa Safety Fence, Insect Screen 1.40% Oceania Safety Fence, BOP Netting, Gutter Guard 9.60% Western Europe Safety Fence, Insect Screen, Anti-bird Netting, BOP Netting, Gutter Guard 34.00%
Company Certifications
GBT19001-2000 -ISO9001:2000
2. Manufacturer Certificates

a) Certification Name
Range
Reference
Validity Period
3. Manufacturer Capability

a)Trade Capacity
Nearest Port
Ningbo, China
Export Percentage
91% - 100%
No.of Employees in Trade Department
3
Language Spoken:
English; Chinese
b)Factory Information
Factory Size:
Above 100,000 square meters
No. of Production Lines
Above 10
Contract Manufacturing
OEM Service Offered; Design Service Offered
Product Price Range
High; Average
Hot Searches
Related keywords