Olive Net for Harvest farm land
Loading Port:

China Main Port
Payment Terms:

TT or L/C
Min Order Qty:

10000 m²
Supply Capability:

300000 m²/month
OKorder Service Pledge
Quality Product
Order Online Tracking
Timely Delivery
OKorder Financial Service
Credit Rating
Credit Services
Credit Purchasing
---
Add to My Favorites
---
Olive Net -90G
Introduction of Olive Net -90G:
It is weaved by High-density polyethylene (HDPE) UV stabilized mono filament, and is ideal for making panels for olive-harvest.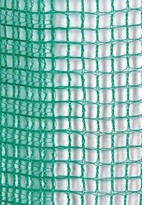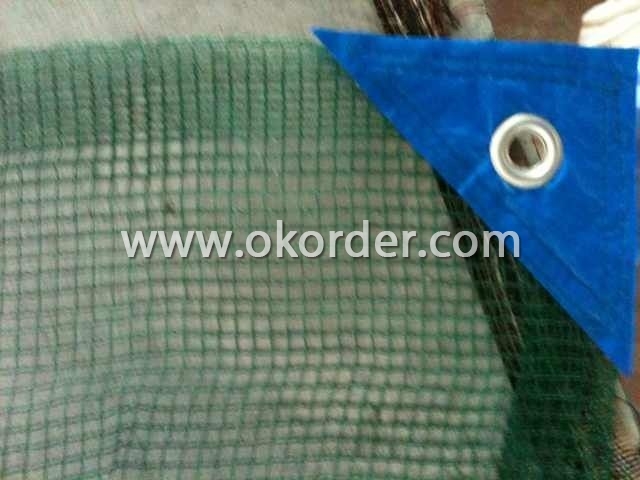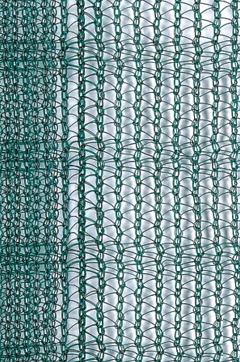 Specifications of Olive Net 90G:
Material

base fabric

Fabric Weight

Uv. Content

Temperature range

HDPE

33gsm up to 92gsm

Standard weight: 33gsm, 35gsm,

65gsm, 92gsm

0.3% or 0.5%

-40 ~ +80oC
Width: 1m, 1.5m, 2m, 3m, 4m, 5m, 6m
Length: 20m, 50m, 100m
Color: Black, Green, Dark Green
Minimum life length: 4 years, under normal weather conditions and use.
Applications of Olive Net 90G:
- Avoiding almost completely the contact between fruit and soil.
- Providing precious help for preserving a very low rate of acidity at the total advantage of final product.
- Waterproof, in case of rain or snow doesn't absorb water.
Packing of Olive Net 90G: rolls on cardboard tubes & wrapped in plastic.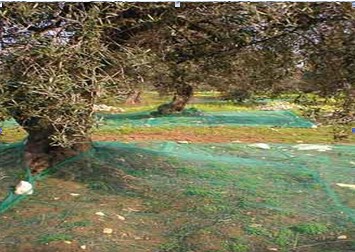 Our service
1. We will stay in touch with you closely.
2. We will do our best to cooperate with you.
3. We will be responsible for all the goods we send to you.
Professional
1.Prossion production line,well trained workers,strict QC standard.
2.Focus on OEM/ODM items making us the ability to provide our customers with high quality and product
Main market
Our products have shipped both at home and aborad and are sold extyensively in North and South Ameica,the European Union ,Japan,Aferica,the Middle East and countries and regions.
Service
1.We have good and professional team
2.We sincerely accept your requirement and decent suggestions to develop new products.
3.Any small problems will be solved at the most prompt time.
4.We always offer relative technical support,quick response,all your inquire will be replied within 24 hours.
Q:

Plastic nets can take several hundred years, or even more, to decompose in the environment.
Q:

Plastic nets are highly versatile and perform well in chemical processing plants. They are resistant to various chemicals, including acids, alkalis, and solvents, making them suitable for different applications. Plastic nets also offer excellent strength and durability, ensuring they can withstand harsh conditions and heavy loads. Additionally, their open mesh design allows for effective fluid and air circulation, facilitating efficient processes in chemical plants.
Q:

Yes, plastic nets are commonly used in horticulture for various purposes such as supporting plants, protecting them from pests, providing shade, and promoting proper air circulation.
Q:

Plastic nets provide support for vertical gardens by acting as a trellis system, allowing plants to climb and grow vertically. The netting provides a sturdy framework for the plants to cling to, preventing them from flopping over or getting tangled. It also helps distribute the weight of the plants evenly, ensuring proper support and preventing any damage to the structure.
Q:

Yes, plastic nets can be used for creating anti-bird barriers on roofs.
Q:

Plastic nets provide support for climbing plants by creating a structure for the plants to climb on. The netting allows the plants to attach their tendrils or vines, enabling them to grow vertically instead of spreading on the ground. This support system helps the climbing plants to stay upright, promotes better air circulation, and prevents them from tangling or falling over.
Q:

There are several advantages of using plastic nets over other materials. Firstly, plastic nets are lightweight, making them easy to handle and transport. Secondly, they are durable and have a longer lifespan compared to materials like metal or fabric nets. Thirdly, plastic nets are resistant to corrosion, rust, and rot, making them suitable for outdoor applications. Additionally, plastic nets are cost-effective, as they are generally less expensive than alternative materials. Lastly, plastic nets are available in various sizes, shapes, and colors, offering versatility and customization options for different purposes.
Q:

Yes, plastic nets can be used for creating safety nets for sports activities. Plastic nets are lightweight, durable, and have good tensile strength, making them suitable for various sports such as soccer, tennis, or golf. They provide an effective barrier to prevent balls or equipment from going out of bounds, ensuring the safety of players and spectators. Additionally, plastic nets are weather-resistant and require minimal maintenance, making them a practical choice for outdoor sports facilities.
Q:

Yes, plastic nets can definitely be used for packaging home decor items. They are commonly used due to their flexibility, durability, and ability to showcase the items while providing protection during transportation and storage.
Q:

Yes, plastic nets are commonly used for sports netting.
We are specializing in the manufacture of many series of knitting net, such as shading net, fence net, leisure net, beach net, anti-insect net, anti-bird net, olive net,wind defend net for agriculture and horticulture, other series is trellisnet and trampoline net. The products has been exported to many areas and countries ,such as the Europe ,America, Southeast of Asia, middle east, Japan and so on .
1. Manufacturer Overview

Location
Zhejiang, China
Year Established
1995
Annual Output Value
Below US$1 Million
Main Markets
50% CHINA , 50% OVERSEA
Company Certifications
ISO9001:2000
2. Manufacturer Certificates

a) Certification Name
Range
Reference
Validity Period
3. Manufacturer Capability

a)Trade Capacity
Nearest Port
Ningbo, China
Export Percentage
1% - 10%
No.of Employees in Trade Department
3
Language Spoken:
English; Chinese
b)Factory Information
Factory Size:
Above 100,000 square meters
No. of Production Lines
Above 10
Contract Manufacturing
OEM Service Offered; Design Service Offered
Product Price Range
High; Average