Our advantages of Rolled Steel Media Grinding Ball with Top Quality Steel as Raw Material for Mines and
Cement Plant:
a) State-owned company with good credit
b)high quality products
c)competitive prices
d)timely delivery
e)satisfactory service
Specific Characteristics of Rolled Steel Media Grinding Ball with Top Quality Steel as Raw Material for
Mines and Cement Plant:
1. The overall high hardness: the hardness can reach 55-67HRC, volume hardness reaches 50-63HRC, and the average hardness gradient distribution.
2. The impact toughness can reach 12J/ cm .
3. Low broken rate: crush resistance is the general casting grinding ball 10 times, ball impact more than 20000 times the number, the breakage rate of not more than 1%.
4. No deformation: Forged steel grinding balls not roundness from beginning to the end.
Chemical Elements of Rolled Steel Media Grinding Ball with Top Quality Steel as Raw Material for Mines
and Cement Plant:
Name

C

Mn

Si

Cr

S

P

CMAX-50MN

0.48-0.56

0.70-1.0

0.17-0.37

0.25 max

0.035max

0.035max

CMAX-65MN

0.60-0.70

0.90-1.20

0.17-0.37

0.25 max

0.035max

0.035max

CMAX-75MnCr

0.70-0.85

0.7-0.8

0.17-0.37

0.7-0.9

0.03 max

0.03 max

CMAX-40MNCr

0.45-0.50

0.7-1.2

0.17-0.37

0.9-1.1

0.03 max

0.03 max

Characteristics:

Name

Impact Test

Endurance Test Times

Dia 25mm-60mm

Dia 70mm-100mm

AK.J/cm2

(5m)

Surface

Core

Surface

Core

CMAX-50MN

≥12

≥10000

≥56

≥50

≥55

≥50

CMAX-65MN

≥15

≥12000

≥60

≥50

≥55

≥50

CMAX-75MnCr

≥17

≥12000

≥60

≥52

≥60

≥50

CMAX-40MNCr

≥16

≥12000

≥60

≥50

≥60

≥50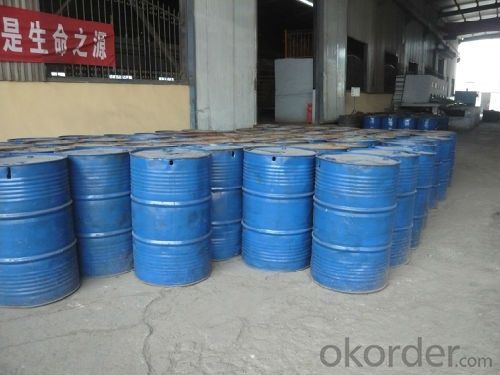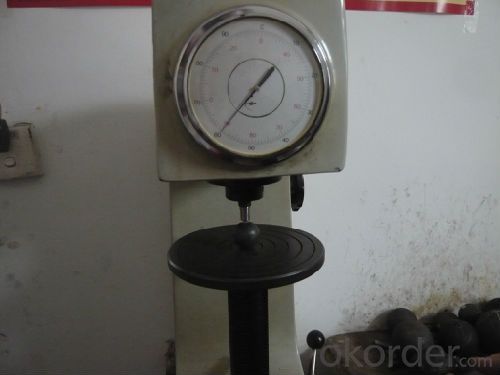 Q:Casting parts by shot blasting, spray painting, baking after the formation of very small rust spots, how to solve ah?

The first process is very important. Shot blasting must be thorough. The solution is to wipe the surface of the paint with a release. Re shot
Q:Where is the precision casting factory?

Everywhere is. Look what you want to do
Q:Why should pig iron be used in casting?

1, in the absence of special requirements, the most important thing is that the price is cheap.2, pig iron castings quenching process requirements are not high. You can do it by hand.3, pig iron casting hardness is very large, can meet many requirements.4, pig iron castings, high temperature resistance is relatively strong. Like stoves are pig iron castings.5, pig iron casting plasticity is very bad, but in some experiments, but use this weakness to improve the sensitivity of the experiment.Wait
Q:What method of casting does not rust? I think the sample is like oil

The surface of a general casting is easy to rust. In order to prolong the rusting period, antirust paint or antirust oil is usually sprayed. What you said should be anti rust oil.
Q:After reaming, the roughness can reach several levels, that is to say, the sample.Casting parts in rocker arm drilling, reaming, roughness, block. After reaming, the roughness can reach several levels, that is to say, the sample.

Not processed, do not understand your problem... There's something wrong with the drilling machine. Please call me
Q:Domestic large steel castings factory which is better, recommend!

Do the casting manufacturer of large steel castings, Hunan Jinsha heavy industry science and technology limited company, heard that their professional only more than 1 tons of steel castings, anyway, 150T just big, the company won a lot of foundry industry patents should be good. At least spend money on research and development, then the quality should be all right.
Q:How do you mark it on the drawing? Do you need to discuss it with the manufacturer?Because the casting allowance is the standard, then, after all, is the theoretical value, the actual level depends on the manufacturer, so is it necessary to ask the manufacturer?

Casting parts do not need to provide drawings of casting blank, the casting factory according to your drawings in the required surface will be sufficient allowance, and the rest of the size according to the mechanical design manual and the casting manual can be found.
Q:What's the effect of casting copper?

Riga. Copper is copper components, promote the graphitization of the copper element, make dense tissue, and to refine and improve the uniform distribution of graphite, which can reduce the chilling tendency of the cast iron, but also can promote the formation of pearlite, has a favorable effect on the section sensitivity. Copper has the tendency to strengthen cast iron, ferrite and pearlite, so it can increase the strength of cast iron. The tensile strength and bending strength of cast iron almost increase with the amount of copper in it, especially in low carbon cast iron.
Q:For example, casting parts contain many holes, inclusions and other defects, the size and the number of holes exceed which limit is not qualified

According to different casting process and parts materials, each has relevant standards, can be found online;
Q:Explain the heat treatment effect of casting parts, forging parts and welding parts

2 improve the crystal structure, enhance the formation and stability of spherical carbon crystal;Forgings are generally stress bearing members, and most of them are made of high strength medium carbon steel (alloy), which is formed by forging and fine crystalline. After the shell is annealed or quenched and tempered, the mechanical properties of the shell are more superior, and it has better strength and better elasticity;Welding materials.
CGB, one of the largest manufacturers and exporters of grinding steel balls and decorative wrought iron products in China. Our annual production output is 100,000 metric tons. Our products are mainly exported to the USA, Canada, Chile, Peru, South Africa, Italy, Greece, Korea and Japan, more than 30 countries and regions in the world.
1. Manufacturer Overview

Location
Shandong,China
Year Established
2000
Annual Output Value
US$5 Million - US$10 Million
Main Markets
Domestic Market, South Asia, Southern Europe, Northern Europe, Central America
Company Certifications
ISO9001;IS014001 Certificate
2. Manufacturer Certificates

a) Certification Name
Range
Reference
Validity Period
3. Manufacturer Capability

a)Trade Capacity
Nearest Port
Qingdao Port
Export Percentage
No.of Employees in Trade Department
10-20 People
Language Spoken:
English;Chinese;
b)Factory Information
Factory Size:
Above 100,000 square meters
No. of Production Lines
Above 10
Contract Manufacturing
Grinding Balls; Grinding Rods; Grinding Cylpebs.
Product Price Range
Average