Specifications of Forged Grinding Media Steel Balls With High Hardness and Resistance, Top Quality For Cement
and Mine:
1. Diameter:20mm-150mm(0.75''-6'')
2. Surface Hardness:
Forged ball:58-65HRC
Casted ball:60-65HRC
3. Material:
Forged ball: Steel
Casted ball: Iron
4. Technology: Forged & Casted ,heat treated
5. Unbreakable:0.5 Max.
6. Impact Toughness:>12
7. times of falling ball:5000 min.
8. microstructure: P+C
9. Application: gold & iron mine, steel works, cement plant and power station
10. Certificate: ISO9001:2008

Features of Forged Grinding Media Steel Balls With High Hardness and Resistance, Top Quality For Cement
and Mine:

1. High hardness
2. Good wear resistance
3. High toughness
4. No mal-roundness
Chemical Composition of Forged Grinding Media Steel Balls With High Hardness and Resistance, Top Quality For
Cement and Mine:
Name

C

Mn

Si

Cr

S

P

60Mn

0.57-0.65

0.70-1.0

0.17-0.37

0.25max

0.035max

0.035max

65Mn

0.60-0.70

0.90-1.2

0.17-0.37

0.25max

0.035max

0.035max

75MnCr

0.70-0.85

0.70-0.85

0.17-0.37

0.40-0.60

0.030max

0.030max

Specification of Grinding Media Ball

Nominal diameter

Diameteical

Tolerance

Weight of single ball in average

Surface hardness

Impact toughness

(mm)

(mm)

(g)

(HRC)

(j/cm2 )

Φ20

+2 -1

32

55-65

≥12

Φ25

64

Φ30

110

Φ40

263

Φ50

513

Φ60

+3 -2

888

Φ70

1410

Φ80

2104

Φ90

2996

Φ100

4110

Φ110

+4 -2

5457

50-60

Φ120

7102

Φ130

9030

Φ140

+4 -3

11278

Φ150

13871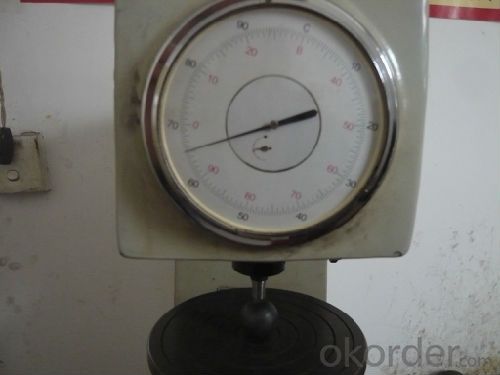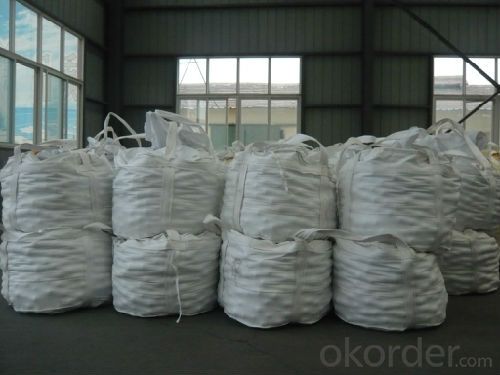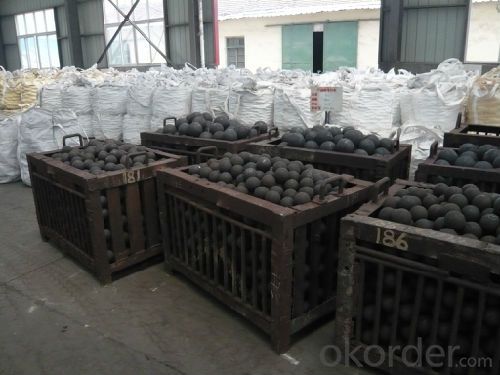 Q:Why do casting parts have air holes?

First, from the source, tools, raw material drying, in the process of melting into the reaction gas, another influence is pouring process, such as high temperature solidification gas dissolved too much after not excluded. The method can adjust the pouring temperature properly, control the source of gas (drying and controlling the inoculant, especially the content of magnesium), and add cooling iron to change the solidification mode. It depends on what kind of casting you are. You can't make it clear at once. And molding sand relationship is mainly water content and permeability, brush coating resin content.
Q:What is the reason for 304 stainless steel precision casting parts to be changed?

304 stainless steel is easier to change than ordinary steel. Because the 304 heat conductivity is lower than that of the low doped steel, the temperature is even more uneven, and 20% of the non ferrous elements also make the distribution of internal and external elements more uneven, hard and soft inside. Each of these two produces greater internal stresses, resulting in a variant.
Q:ZGMn13 casting parts processing, with what knife head good?

The ZGMn13 itself is not have processing, if only the processing point, sharpening, ordinary can, if the processing area is relatively large, ZGMn13 external impact load is bigger, its surface wear resistance is high; the two is with the gradual wear of surface hardening, the hardening layer is continuously formed new if you have suggestions, processing, plasma cutting or flame cutting try
Q:The difference between sheet metal and casting parts

Sheet metal refers to the metal sheet (which can be bent straight board, etc.) generally uniform thickness, can obtain the required parts by stamping, molding, welding, splicing and other processing methods.
Q:What are the causes of pitting on the surface of a precision casting?

The quality of the shell surface is out of order. Or shot blasting out of question.
Q:Casting parts have poor surface finish. What sand is used to make them?

Now resin sand, coated sand and other processes are also very good surface.
Q:What's the density of the cast iron? The density is thin and the density is thin

There is a hot knot in the thick area, which easily causes microscopic shrinkage and makes the casting not dense. A riser may be added for shrinkage relief.
Q:Casting parts need to be subjected to the kind of heat treatment after the weldment is finished

Annealing is needed to eliminate stress and refine grain
Q:the parts of the threaded hole is casting, casting the hole directly, and then tapping or casting, and then punch 10When the casting is ready, punch it again before tapping it Is the hole casting good or is it punched and tapped on the drilling machine after casting?

There are several casesThe first hole with a diameter of less than 4MM is generally not done, or as a hole location only for a period of less than 10MM.Second for the big hole, some of the reasons for the holding force, we must increase the slope, direct tapping is unlikely, so it still needs post-processingThird for products with high tightness requirements, some cores need to be made even if they are very small, so they can be tapped directlyFourth, some due to technical requirements, regardless of the size of each other's requirements must be made, there is no wayThe above methods are common, and they will encounter many small problems in actual production.
Q:The casting defects of pores, trachoma how to repair?

Airhole above 2mm recommended LT101 casting defect repair agent. If repair quality requirements, high availability LT111 iron repair agent, LT112 steel repair agent, LT113 aluminum repair agent, LT114 copper repair agent.
CGB, one of the largest manufacturers and exporters of grinding steel balls and decorative wrought iron products in China. Our annual production output is 100,000 metric tons. Our products are mainly exported to the USA, Canada, Chile, Peru, South Africa, Italy, Greece, Korea and Japan, more than 30 countries and regions in the world.
1. Manufacturer Overview

Location
Shandong,China
Year Established
2000
Annual Output Value
US$5 Million - US$10 Million
Main Markets
Domestic Market, South Asia, Southern Europe, Northern Europe, Central America
Company Certifications
ISO9001;IS014001 Certificate
2. Manufacturer Certificates

a) Certification Name
Range
Reference
Validity Period
3. Manufacturer Capability

a)Trade Capacity
Nearest Port
Qingdao Port
Export Percentage
No.of Employees in Trade Department
10-20 People
Language Spoken:
English;Chinese;
b)Factory Information
Factory Size:
Above 100,000 square meters
No. of Production Lines
Above 10
Contract Manufacturing
Grinding Balls; Grinding Rods; Grinding Cylpebs.
Product Price Range
Average