Pvc Strip Curtain Hardware
Loading Port:

TianJin
Payment Terms:

TT or L/C
Min Order Qty:

100 Sets set
Supply Capability:

5 Containers Per Month set/month
OKorder Service Pledge
Quality Product
Order Online Tracking
Timely Delivery
OKorder Financial Service
Credit Rating
Credit Services
Credit Purchasing
---
Add to My Favorites
---
PVC Strip Curtain Hardware
Specifications of PVC Strip Curtain Hardware
1. Rail Size: 1m(length)x25px(thickness)
2. Clip Size:
150mm(w)x1mm(t)
200mm(w)x1mm(t)
300mm(w)x1mm(t)
Material: SS201,SS304,G.I
Application:
Applications of PVC Strip Curtain Hardware
One set of hanger include 3 ways
A. 1m rail, 8sets clips and 24 pcs screws, be applicable for 150mm and 200mm wide PVC strip
B. 1m rail, 6sets clips and 18 pcs screws, be applicable for 200mm and 300mm wide PVC strip
C. 1m rail, 4sets clips and 16 pcs screws, be applicable for 300mm and 400mm wide PVC strip
Package& Delivery of PVC Strip Curtain Hardware
Wooden pallet,Carton box according to custom requires.
Installation of PVC Strip Curtain Hardware
1.Cutting
Measure the size of door and cut the PVC strip curtain accordingly. Make sure the angle is 90 degree; Be carful with the cutter
2. Punch hole
a) Pushing holes in one side of PVC strip curtain
b) 200mm width door curtain need 3 holes
c) 300mm width door curtain need 4 holes
3. Install holders
a) Butt holders to the PVC strip with Screw.
b) Make sure the angle between strip and holders is 90 degree
4.Install hangers
Choose the best tool to punch hole according to the material of wall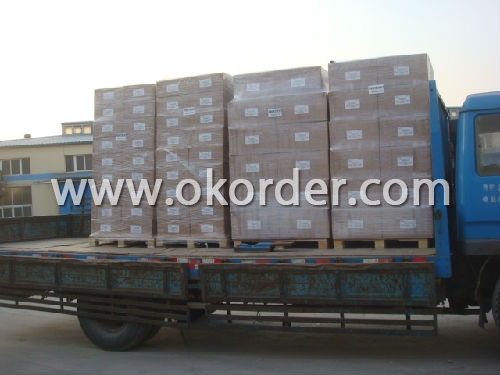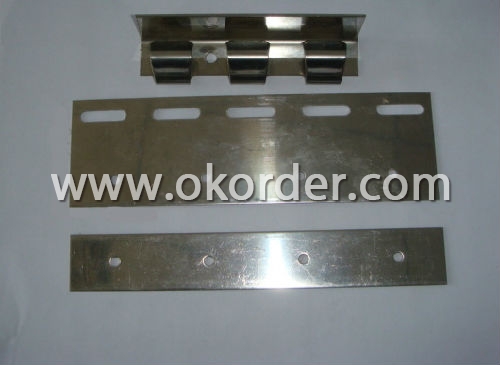 Q:

The types of plastic commonly used in toaster bodies and handles are typically heat-resistant plastics such as polypropylene (PP) and polycarbonate (PC).
Q:

Some of the different molding techniques used to produce plastic parts for home appliances include injection molding, blow molding, rotational molding, and thermoforming. Injection molding involves injecting molten plastic into a mold cavity under high pressure. Blow molding is used to create hollow plastic parts by blowing air into a molten plastic tube. Rotational molding rotates a heated mold filled with plastic powder, creating a uniform layer of plastic that solidifies into the desired shape. Thermoforming uses heat to soften a sheet of plastic, which is then formed over a mold to create the final shape of the part.
Q:

Plastic can significantly impact the overall noise reduction properties of home appliances. It is a lightweight material that can absorb and dampen vibrations, resulting in reduced noise levels. Plastic components, such as housing and insulation, are often used in appliances to minimize noise generated by internal mechanisms. Additionally, plastic enclosures can act as barriers, preventing sound from escaping the appliance and further enhancing noise reduction.
Q:

The most common type of plastic used in home appliances is polypropylene (PP).
Q:

Yes, home appliance plastics can generally be easily cleaned and maintained without damage. Most home appliance plastics are designed to be durable, resistant to stains, and easy to clean. Simple cleaning methods such as wiping with a damp cloth or using mild soapy water are usually sufficient. However, it is important to avoid using abrasive cleaners or harsh chemicals that can potentially damage the plastic surface. Additionally, following the manufacturer's cleaning guidelines and recommendations can help maintain the quality and longevity of the plastic components.
Q:

When using plastic in home appliances, aesthetic considerations involve the overall appearance, texture, color, and finish of the plastic materials. Designers and manufacturers take into account factors such as the desired style, visual appeal, and harmony with the surrounding environment. Additionally, considerations like durability, ease of cleaning, and resistance to wear and tear are also important to ensure that the plastic components maintain their aesthetic appeal over time.
Q:

Yes, plastic parts in home appliances can be affected by power surges or electrical spikes. These sudden increases in electrical voltage can cause excessive heat, which can melt or warp the plastic components. Additionally, power surges can damage the electronic circuitry in appliances, leading to malfunction or failure of the device as a whole. Therefore, it is important to protect appliances from power surges using surge protectors or by unplugging them during electrical storms.
Q:

There are several types of plastic commonly used in home appliances, including polypropylene (PP), polystyrene (PS), polyethylene terephthalate (PET), acrylonitrile butadiene styrene (ABS), and polyvinyl chloride (PVC). Each type of plastic has its own unique properties that make it suitable for specific applications in home appliances.
Q:

Yes, there are specific regulations in place regarding the use of plastic in home appliances for medical purposes. These regulations are implemented to ensure the safety, quality, and effectiveness of medical devices. They often include standards for materials used, such as plastics, to minimize the risk of harm to patients and users.
Q:

It depends on the specific home appliance and the design of its plastic parts. Some home appliances have plastic parts that are designed to be easily disassembled for maintenance or repairs, while others may have more complex or integrated plastic components that make disassembly more challenging.
Easterflex is a large-scale manufaturer specialized on clear flexible PVC strip curtain,PVC strips and sheets etc.after more than ten year is development.armed with first-class prduct equipment coupled with advanced technique.we changed traditional technique in producing PVC strips and sheets as well as created a landmark in flexible PVC strip curtain without viscidity which brought about a new sense with high transparency and comfort to our customers
1. Manufacturer Overview

Location
Hebei, China
Year Established
1995
Annual Output Value
Above US$ 50 Million
Main Markets
15.00% Mid East
10.00% Northern Europe
10.00% North America
30.00% Eastern Asia
10.00% Africa
9.00% Eastern Europe
8.00% Southeast Asia
3.00% Oceania
3.00% Western Europe
2.00% Southern Europe
Company Certifications
ISO 9001
2. Manufacturer Certificates

a) Certification Name
Range
Reference
Validity Period
3. Manufacturer Capability

a)Trade Capacity
Nearest Port
Tianjin; Qingdao; Shagnhai; Guanghzou
Export Percentage
41% - 50%
No.of Employees in Trade Department
21-50 People
Language Spoken:
English; Chinese
b)Factory Information
Factory Size:
Above 100,000 square meters
No. of Production Lines
Above 5
Contract Manufacturing
OEM Service Offered; Design Service Offered
Product Price Range
High; Average