Specifications of Porcelain Tile
1.Polished porcelain tile
2.Great natural stone image and high glossy degree
3.Water absorption:<0.5%< p="">
4.Sizes: 600 x 600mm or 800 x 800mm
6.Product features: resistance to fading, staining and discoloration, easy to clean
7.Package: carton + strong wooden pallet
8.Transportation: by sea
9.Package: 4 pcs/Ctn for 600mm; 3 pcs/Ctn for 800mm

Applications of Porcelain Tile
1.Suitable for homes flooring tiles
2.high grade office buildings
3. high-grade hotel flooring tiles,
4.government and corporate projects flooring tiles
5.deluxe clubs flooring and wall tiles

Pictures of porcelain tiles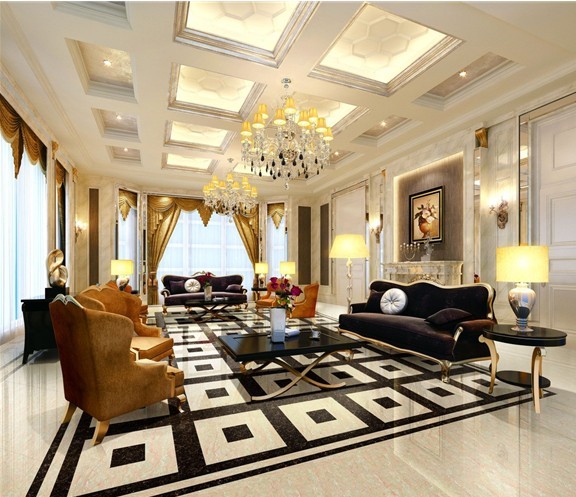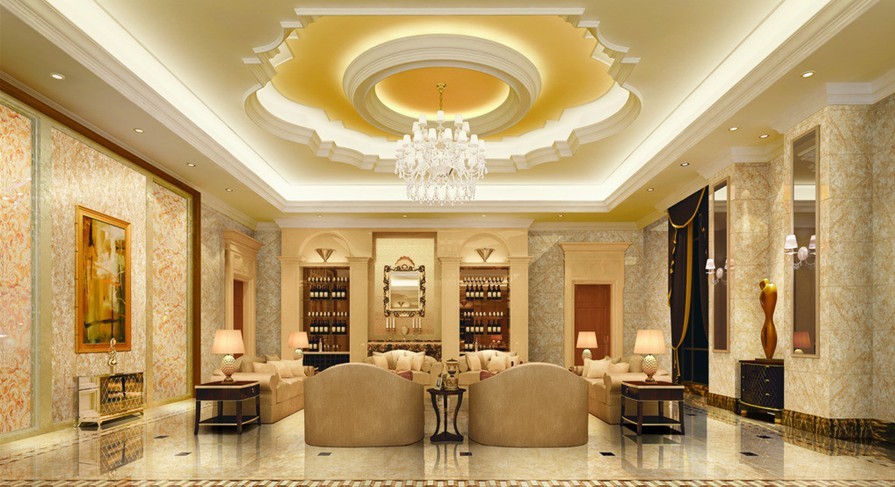 Advantages of porcelain tile



Green Product

Guarantee/Warranty

International Approvals

Packaging

Price

Product Features

Product Performance

Prompt Delivery

Quality Approvals

Reputation

Service
Main Export Markets:



Asia

Australasia

Central/South America

Eastern Europe

Mid East/Africa

North America

Western Europe
FAQ
1. For Polished Porcelain Tile, is the 30*60 available?
—— Yes, 30*60 is available. Due to the basic size is 60*60, we need to cut 60*60 tile into 30*60. 6 pcs are packed into one carton.
2. What is the MOQ for this tile?
—— Normally the MOQ is 1382.4 m2 for one 20' container. To support our clients, we could go with 3 models to fill one container at most.
3. Can we use the carton with our own design and brand name?
—— Yes. Normally we go with Neutral Carton or our Carton with our CMAX brand name. But for carton of client's own design, the MOQ for one size is 5 containers, due to the carton factory can't arrange production if quantity is below 5000 pcs.
Here you can find good products, better price and the best service!



Looking forward to receiving your inquiry
Q:can you tile an old brick fireplacegt;?would it look stupid?

Are you still planning on using the fireplace? You will need to check with the manufacturer of the tile that it can withstand the heat. If you're tiling the exterior of the fireplace, make sure you select a corner bead for the exposed edge where the fireplace opening meets the wall plane. Installing tile over a fireplace is not a big deal if you're putting it on the wall plane. Whether it looks stupid or not depends on the type of tile you use and the overall color scheme. It could definitely work.
Q:like on the tiles of the floor

tricky matter check out with the search engines just that may help
Q:I'm looking to buy black and off white tiles for my kitchen walls and just wondering does anyone know where is cheapest?? and which tiles are best??? please help its my first time doing up a house and iv no idea which ones to get or where to buy them.. and we're on a very tight budget:( thank you:)

Cream and black is present the two very impartial. almost any coloration might artwork. the place you reside would dictate what's appropropriate. once you're in a southern territory you could choose a superb cooling pastel. while you're in a northern section a wealthy deep heat coloration could be solid. think of roughly what hues you like. carry the swatch at palms length and visualize it on the wall. this might help you with the final result. stay remote from greys and browns. deliver a 2d accessory coloration into the room with some selection desktops. a colourful vase, pot rack, or possibly a kitchenaid equipment can stand out as an accessory coloration. have relaxing and make constructive in spite of coloration you choose it particularly is what you sense delicate with (you would be the single residing in it). one extra situation- phychologically vegetables cut back urge for foodstuff and oranges advance. Michele
Q:I live in a single-level ranch style house but on a concrete pad. I am re-tiling the kitchen floor. Upon removing the old tile, I discovered a 15 lb. felt pad had been glued to the floor; on top of this pad was thin set; then the tile. I live in Bakersfield, CA which is a dry and arrid climate.

Tile Moisture Barrier
Q:I have thinset my slate tiles in place, and washed any thin set off as best as I can with water. I can't seem to get some of the thinset marks off, how important is this? Also, how long should I let the tiles dry before I can seal them? (I want to seal before grouting). One last thing, my sealer product says to grout 2 hours after sealing? This seems fast...will the sealer be dry enough?

Yikes! in case you seal the tile till now you grout, you will have bonding issues, grout to tile. you're able to desire to alter the feel of the floor of the grout to be helpful. The invisible, penetrating sealers won't comfortable out the grout floor, it incredibly is a prerequisite for protecting it sparkling. make certain you have a sufficiant coat to be helpful. as some distance by using fact the kind is going, ask your tile corporation who lays the main tile interior the section. That installer provides you with the final tip on your grout sealer.
Q:How to use ordinary drill drill on the tiles to hang things hanging?

Yes, with a special drill (tile needle) is very easy to be able to drill eyes
Q:I am thinking about tiling 2 bathrooms in a rental property and planning to use 12x12 tiles costing $1 each. I want to use the same tiles for bathtub surrounds as well as floor. I am looking for some advice about the size of tiles that may be appropriate.Thanks

As answer 1 states and you already have priced, 12x12 is fine. Even in a small room the larger tile creates an illusion of larger space. The issue for the floor will be cutting, also as answer 1 states, but divisible is not as much the issue as how you square the room and where you set the center, allowing the most number of full pieces visible as possible. That's not only for aesthetics, but determining cuts and where the cut pieces will be least visible. If you have cove base molding you can assume 1/4 inch from the molding as the final grout line and throughout 1/4 inch is usual. What that does however, in your measuring is to add/subtract 1 inch for every 4 pieces of 12 x 12 tile. IE: If you think to tile in a 4 ft. wide area you will have to cut the tile at least on one side of that, allowing for the grout lines. Addressing wall tile size. I tiled my shower walls in a 16x 16 terra cotta but I don't advise it. The usual would be 4x4 or 6x6, in that size range. It's not impossible to use large tile but is more a challenge.You should use a rapid set mortar/mastic, still use spacers, even at 1/8 inch and set the lower course first, allow to dry/set 24 hours, then build your way up the wall. In my case with the size and weight I had to brace each tile to hold it in place. Given that these are rentals, I'd make the job as easy as possible, probably with smaller wall tiles, even mesh backed. In any case a poly blend mortar/quick set and the same in a sanded grout DOC
Q:China 's top ten brand tiles

Brand category First-class brands: Dongpeng, champion, gold rudder, Marco Polo, Mona Lisa, Nobel, can be strong, Europe God Connaught, Enuo, Europe and the United States, Smick, Eagle, Asia. In the brand: Omega, Bode, Valley, Fernando, crown beads, crown, Huapeng, Hong Tao, the Asia, Hongyu, Jiada, Jiajun, Chun Shi, Jane, gold , Gold and gold, cannon, Rome, romance, Owen Lai, Rong Gao, St. De Bao, Shuangling, Shun Tao, special, Vero, beautiful, new source, silver whale, Italy treasure, in Sheng The
Q:I have a purple tub and purple tile through out the bathroom ,how do I change the color ,is there paint I can buy

You need to know if your tiles are glazed or not. Then visit any craft store and ask for ceramic paint, but remember to check if it's for glazed or unglazed tiles.
Q:how many tiles will it take

That is a VERY big kitchen!
1. Manufacturer Overview

Location
Year Established
Annual Output Value
Main Markets
Company Certifications
2. Manufacturer Certificates

a) Certification Name
Range
Reference
Validity Period
3. Manufacturer Capability

a)Trade Capacity
Nearest Port
Export Percentage
No.of Employees in Trade Department
Language Spoken:
b)Factory Information
Factory Size:
No. of Production Lines
Contract Manufacturing
Product Price Range