Forged Steel Grinding Media Ball with Low Breakage Rate High Well Abrasive Resistance for Mineral
Loading Port:

Qingdao Port
Payment Terms:

TT or LC
Min Order Qty:

25MTS m.t.
Supply Capability:

200000MTS/Year m.t./month
OKorder Service Pledge
Quality Product
Order Online Tracking
Timely Delivery
OKorder Financial Service
Credit Rating
Credit Services
Credit Purchasing
---
Add to My Favorites
---
Specifications of Forged Steel Grinding Media Ball with Low Breakage Rate High Well Abrasive Resistance for
Mineral Processing:
1.Forged steel ball for grinding coal in power plate
2.Diameter:20~150mm
3.HRC:50~65
4.Material:steel
5.ISO9001:2008
Specific Characteristics of Forged Steel Grinding Media Ball with Low Breakage Rate High Well Abrasive
Resistance for Mineral Processing:
1. The overall high hardness: the hardness can reach 55-67HRC, volume hardness reaches 50-63HRC, and the average hardness gradient distribution.
2. The impact toughness can reach 12J/ cm .
3. Low broken rate: crush resistance is the general casting grinding ball 10 times, ball impact more than 20000 times the number, the breakage rate of not more than 1%.
4. No deformation: Forged steel grinding balls not roundness from beginning to the end.
Chemical Composition of Forged Steel Grinding Media Ball with Low Breakage Rate High Well Abrasive Resistance for Mineral Processing:
Model

Material

Chemical Composition

C

Si

Mn

Cr

S

P

HRC

CNBM-A

45#

0.42-0.5

0.17-0.37

0.5

0.25

-

-

>=45

CNBM-B

50Mn

0.48-0.56

0.17-0.37

0.6-0.8

0.25

-

-

>=50

CNBM-C

60Mn

0.57-0.65

0.17-0.37

0.7-1.0

0.25

-

-

>=58

CNBM-D

65Mn

0.62-0.70

0.17-0.37

0.9-1.0

0.25

-

-

>=62

CNBM-1

RCAB-1

0.52-0.65

0.17-0.37

0.6-1.2

0.25

MAX

0.035

MAX

0.035

>=50

CNBM-2

RCAB-2

0.50-0.80

0.17-0.37

0.6-0.8

0.9-1.1

0.035

MAX

0.035

MAX

>=58

CNBM-3

RCAB-3

0.72-0.92

0.17-0.37

0.7-1.0

0.5-0.9

0.035

MAX

0.035

MAX

>=65

CNBM-E

40Cr

0.37-0.45

0.17-0.37

0.5-0.8

0.8-1.1

>=55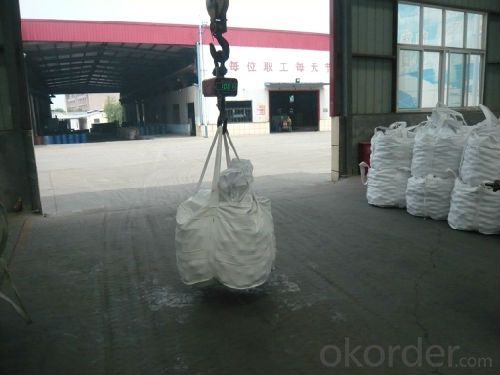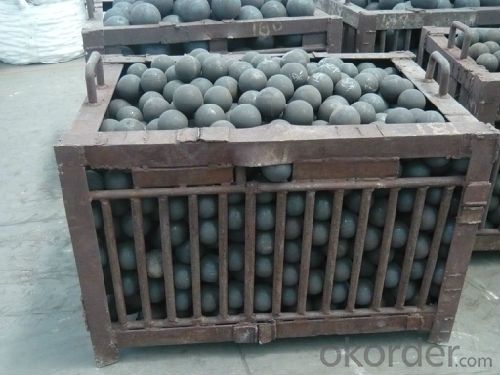 Q:Casting parts by shot blasting, spray painting, baking after the formation of very small rust spots, how to solve ah?

The first process is very important. Shot blasting must be thorough. The solution is to wipe the surface of the paint with a release. Re shot
Q:What are the casting parts processing engineering?

Among them, special casting has metal mould casting, pressure casting, low pressure casting, lost wax casting (also known as precision casting), shell casting, lost foam casting, centrifugal casting, continuous casting, V casting, and clay casting
Q:Can the casting part be phosphating with the phosphating solution of the pickling board?

Like stainless steel casting, duplex stainless steel casting is phosphating, ductile iron gray iron is not required
Q:What are the causes of pitting on the surface of a precision casting?

The quality of the shell surface is out of order. Or shot blasting out of question.
Q:What do you mean by "proofing" in the casting? Do you charge for the proofing?

Proofing refers to making the first sample to confirm to the customer
Q:What method of casting does not rust? I think the sample is like oil

The surface of a general casting is easy to rust. In order to prolong the rusting period, antirust paint or antirust oil is usually sprayed. What you said should be anti rust oil.
Q:Casting parts have poor surface finish. What sand is used to make them?

V casting, EPC, precision casting of the surface is good.
Q:Which master knows how the casting tolerances for malleable iron, gray iron and ductile iron should be chosen? Hurry up, thank youCan you provide a tolerance scale for castings, please?

The tolerance of a specific size can be obtained from the tolerance grade and nominal size of the casting.
Q:When the blank is a casting, the margin is evenly distributed, how should rough machining?Please help friends from mechanical classes.There is another problem: in the NC milling plane contour machining, when the rough margin is large, how to deal with.Who can help in time, add 20 reward. Urgently!!

Problem one,1, according to drawings, castings, material requirements and machine power, choose the right diameter of roughing tools, and can process this material blade type.2, according to the actual size of the casting blank, calculate the number and path of the knife, pay attention to small cutting depth, large feed, cutting width, to ensure that the tool diameter 80 - 90%, the amount of not full knife cutting, this tool and machine tool damage.Question two,If they can not change the casting blank allowance under the condition that the quantity large diameter cutter, such as milling cutter main angle 7560 degrees can give reasonable processing parameters, the same cutting depth should not be too large, because in the same machine power, tool diameter increases, cutting depth will need smaller.
Q:How to improve the surface roughness of casting parts?

One is to improve the accuracy of the model; the two is to improve the molding sand mesh. How much is the other relationship?.
CGB, one of the largest manufacturers and exporters of grinding steel balls and decorative wrought iron products in China. Our annual production output is 100,000 metric tons. Our products are mainly exported to the USA, Canada, Chile, Peru, South Africa, Italy, Greece, Korea and Japan, more than 30 countries and regions in the world.
1. Manufacturer Overview

Location
Shandong,China
Year Established
2000
Annual Output Value
US$5 Million - US$10 Million
Main Markets
Domestic Market, South Asia, Southern Europe, Northern Europe, Central America
Company Certifications
ISO9001;IS014001 Certificate
2. Manufacturer Certificates

a) Certification Name
Range
Reference
Validity Period
3. Manufacturer Capability

a)Trade Capacity
Nearest Port
Qingdao Port
Export Percentage
No.of Employees in Trade Department
10-20 People
Language Spoken:
English;Chinese;
b)Factory Information
Factory Size:
Above 100,000 square meters
No. of Production Lines
Above 10
Contract Manufacturing
Grinding Balls; Grinding Rods; Grinding Cylpebs.
Product Price Range
Average
Hot Searches
Related keywords