Black Solar Module 700W Monocrystalline Panel Solar 680 Watt 700 Watt Half Cells Solar ModuleNCQ
Loading Port:

SHANGHAI
Payment Terms:

TT OR LC
Min Order Qty:

10 pc
Supply Capability:

100 pc/month
Inquire Now
Customer Service
OKorder Service Pledge
Quality Product
Order Online Tracking
Timely Delivery
OKorder Financial Service
Credit Rating
Credit Services
Credit Purchasing
---
Add to My Favorites
---
Item specifice
Material:
Monocrystalline Silicon
Max. Power(W):
700
Number of Cells(pieces):
132
---
Ø OPERATING PARAMETERSOPERATIN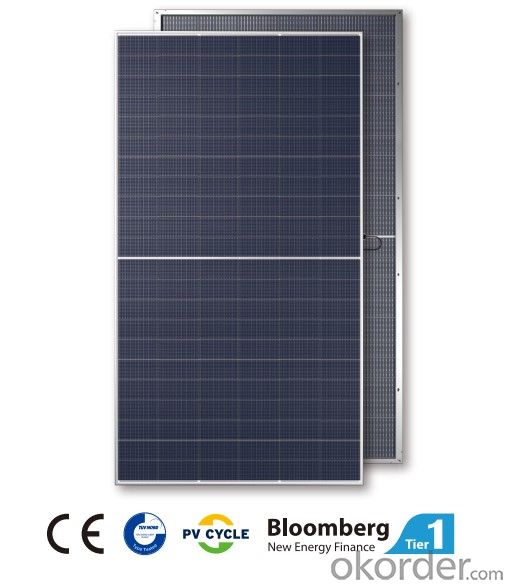 | | |
| --- | --- |
| Maximum System Voltage | 1500V/DC(IEC) |
| Operating Temperature | -40°C-+85°C |
| Maximum Series Fuse | 35A |
| Maximum Test Load,Push/Pull | 5400Pa/2400Pa |
| Conductivity at Ground | ≤ 0.1Ω |
| Safety Class | Ⅱ |
| Resistance | ≥100MΩ |
| Voc and Isc Tolerance | ±3% |
| Bifaciality | 80±5% |
Ø MECHANICAL DATA
| | |
| --- | --- |
| Solar Cell Type | Mono 210×105 mm(8.3×4.1 inches) |
| Number of Cells | 132 [2 x (11 x 6) ] |
| Module Dimensions | 2384×1303×35 mm(93.9×51.3×1.4 inches) |
| Weight | 38.7 kg(85.3 lb) |
| Front Cover | High transmission, AR coated tempered glass, 2.0mm |
| Back Cover | High transmission, Tempered, White Grid Glass/AR coating(optional), 2.0mm |
| Frame | Silver, anodized aluminium alloy |
| J-Box | ≥IP68 |
| Cable | 4.0 mm2 solar cable, ≥300 mm(11.8 inches)/customizable |
| Number of diodes | 3 |
| Connector | MC4 EVO2 compatible |
Ø PACKAGING CONFIGURATION
Module per pallet :31 pieces
Module per 40'HQ container: 17 pallets, 527 pieces
Ø QUALIFICATIONS & CERTIFICATES
ü IEC 61215, IEC 61730
ü ISO 9001: Quality Management System
ü ISO 14001: Environment Management System
ü ISO 45001: Occupational Health and Safety
ü IEC 62941: Design and Manufacture of Crystalline Silicon Photovoltaic Modules
Ø JETION SOLAR
As a member of CNBM - a Fortune 500 company, Jetion Solar provides various product solutions, global EPC service and financing. Its standard and high- efficiency product offerings are among the most powerful and cost-effective in the industry. Till now, Jetion Solar has cumulatively more than 10 GW module shipment and 1 GW global EPC track records.
Installation instruction must be followed.See the installation manual or contact our technical service department for further information on approved installation.
The specification and key features described in this data sheet may deviate slightly and are not guaranteed. Due to ongoing innovation, R&D enhancement, Jetion.
Solar (China) Co., Ltd. reserves the right to make any adjustment to the information described herein at any time without notice. Please always obtain the most.
recent version of the data sheet which shall be duly incorporated into the binding contract made by the parties governing all transactions related to the purchase and sale of the products described herein.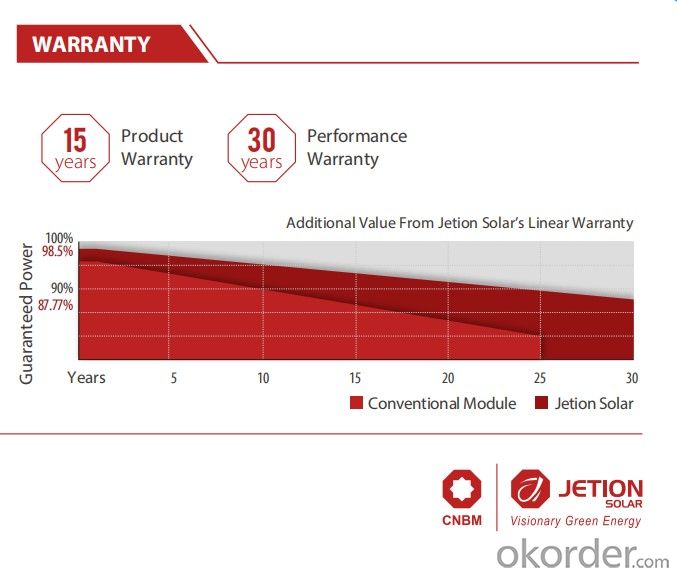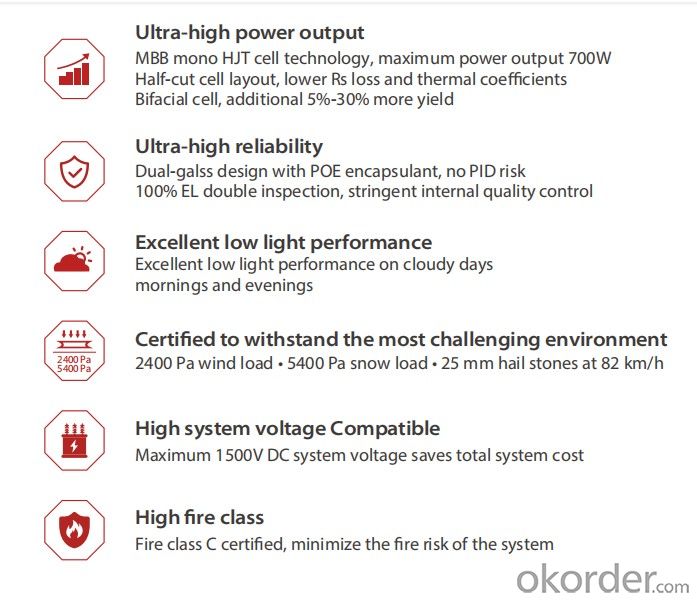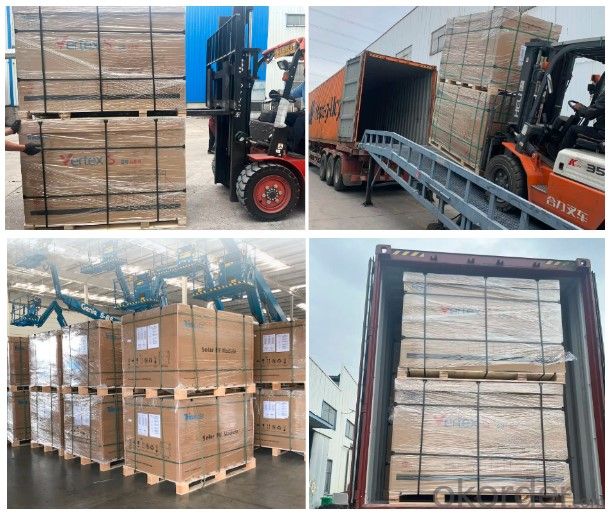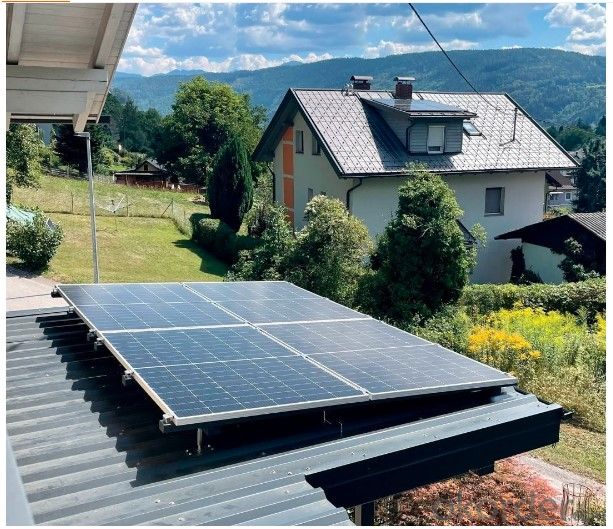 Ø FAQ
Q:How can we guarantee the products quality?
A:Always provide the esteemed buyer a pre-production sample before mass production; Always testing every product before despatching the shipments;
Q:What products we can supply you?
A:Solar Panel,Inverter,Mounting System,Battery,PV Cable,Distributor Box,Pv Connector,Etc
Q:Where is your Manufacturer located? How can I visit there?
A:Our factory located in 501, Building 1, No. 600, Tongjiang Middle Road, Changzhou City, Jiangsu Province,China
Q:Can the products pricing be cheaper?
A:Of course, you will be offered a a very good discount with large quantities.
Q: Can print our company's logo on the PV panels?
A:Yes! And we accept the OEM&ODM orders.
Q:Is there any chance of being electrocuted by solar panels?Is there a risk for firefighters when they enter a building where there is solar power and stand in a puddle of water if there is short between the solar panels and the water.They cut normal power before entering buildings, but do you get enough juice from residential solar panels to consider this as a risk?
Q:I am doing a big project for school, and I have decided to do it on solar panels. I am new to the subject but have done some research on it; I would like to buy a single panel, a charge controller, an inverter and a battery, to charge a simple lamp. My question is if the items in the links will work together and if the panel will produce electricity?

Sounds like fun. A -watt panel doesn't need a charge controller, though. In fact, it may take more than watt to power the charge controller. With a low-wattage panel, you can just connect the panel directly to the battery. A 7 amp-hour gel cell (the kind used in burglar alarms) would be good for this purpose. The panel is too small to charge a car battery. The gel cell should power that inverter, but only for a few minutes. If you want to be more impressive, look for a low power, 2-volt device. An iPod plus a 2-volt car adapter would be an example.
Q:DIY, buying solar panels, room is barely 200 sq. ft. have a 5000 btu air conditioner, how many watts do I need, thinking of buying 75 watt solar panels, have space on the roof.

Build okorder /
Q:If this was sold back to the grids what would be the profit i would stand to make per day on energy received in these panels? How did you come up with this answer?

I'm putting in a $00,000 solar wind project on ST Thomas, Virgin Islands so I have some experience here..... ) depends on where you are...the further north the less efficient the panels are because early morning and late afternoon sun hitting at a great angle isn't anywhere near as good as noon hitting perpendicular..........the US Department of Energy has a solar calculator showing how many hours a day over the year you get enough sunlight to actually run the panels....in the Caribbean the answer is 6 so in Wisconsin you might only get 4 really usable hours a day, Nevada 5, Seattle...forget about it..... 2) the panels I'm putting in are ( roughly) 2 x 3 feet...you would need access around all four sides of a panel...you are NOT going to crawl 35 feet across an array to fix a unit in the middle......so lets say you get 35 panels tall ( 70/2) by 2 wide (3 foot with a 3 foot access area between each row = 72/6) or 420 panels. Each puts out 75 watts at max. So you are cranking out 73,500 watt hours, or 73kW. If your local utility buys back ( net metering ) the juice at, say, 20 cents a kWh, you get $4.75 an hour. If you have 4 usable hours a day x 365 x $4.74 you get back something like $20,000 a year. You pay about $7.00 a watt for a panel. The 75 watt panels are, rounding up, $200. each. Times the 420 panels number is $475,000 dollars. Add in about $2,000 for the inverter to change panel volts to power company volts, and maybe another $20,000 for installation you are looking at $500,000 AT LEAST to put in the system you propose. AT $20,000 a year in sales, its 20-25 years payback. Now, you can play with these numbers up and down but you still get the answer of A LOT of money to buy and build and a LONG time till payback.
Q:Pretty much, can solar panel's support the entire houses electrical needs generally, because I know sometimes the owner's can sell unused electricity back, any ideas or any ideas on how much the average home uses in kWh

Solar okorder
Q:Would like to know if the DIY Solar panel systems can be as efficient as a commercial grade panel.

Create okorder
Q:Hey i am going to build a scale model house and demonstrate how you would use solar panels to provide energy. I am thinking of buying some kit solar panels and wiring up some lights to show how they power the home. Also i might hook up a battery in the house to show how you can store the energy. I might also have a large battery hooked up outside the house to represent a power plant that could provide emergency power. Any ideas or comments would be great. Thanks

By gaps you could mean that it is expensive. Also, there is the debate over whether or not giving people incentives like tax breaks is a good idea Also, it takes a while to recoup the initial invesment in an array, although tax incentives would help and lastly, a solar array big enough to power the united states would have to be in an obnoxiously large area, alhough the ideal areas are already uninhabited because they are too hot.
Q:I've run out of things to keep me entertained recently and as part of a larger project, I was curious if its possible to 'McGuyver' up a solar panel out of common materials?

It okorder /
Q:Has anyone had any experience building their own solar panels for home use? I have seen on the news lately that people are utilizing solar panels to power their hot water heaters to save on their power bill.

Hey David, yes, we have built plenty of them. If you are into the do it yourself world, the easiest type to build is the Batch Preheater type. What you need is an old water heater, something small, like an under counter model, 0 to 30 gallons in size. It has to be one that hasn't rusted out yet and started leaking. We stopped at a local plumbing place in town, they are always throwing out units they have removed from homes because the new owner wants a larger unit, or gas versus electric, and so on. He sold us a pretty recent model for $0. Take the water heater home, and strip off the outer metal housing and all the insualtion so all you have left is the tank. Clean it up, and paint it with black paint. Now build a wood enclosure, something the size of a dog house that your tank will fit inside of. Use a glass panel for one side of the roof. What works best is an old window pane someone is throwing out that is about the right size, then build your dog house to fit it. When it's done, put some styrofoam insulation panels around the back and side walls to keep the heat in when the sun shines on it, then mount your tank inside. Put your dog house someplace in the sun, run the cold water that normally feeds into your water heater into the tank (in the cold inlet side), then run a pipe from the outlet of the tank to your regular water heater. We have one just like this installed in the northern midwest, it works great about 7 months of the year. Usually in the summer if it's about 75 degrees outside, the water comes into the house at around 00 degrees, then the regular water heater only needs to add another 25 degrees to the water to finish it off. Since the water starts out at about 56 degrees, the solar preheater ends up doing about 65% of the work. In the winter, we simply drain the tank and lines to and from it, and route the cold water directly to the regular water heater. There are some designs on line, try googling, Batch Water Preheater. Take care, Rudydoo
Q:I am currently building a house, iv designed it to be as self sustainable as possible, I'm in the process of installing solar panels but as I'm ordering online I was hoping someone here could tell me how many I would need to completely run a 5 bedroom home, just standard household appliances such as fridge and freezers, plasma tvs computers and of course lighting, various things like that, also I'll need power storage as well, some type of large rechargeable battery, any help would be great.

You're missing a few assumptions: - where on the globe? - how well is your house insulated, how do you plan to heat/cool your house? - why do you insist on power wasting appliances like plasma screens? Usually, unless it's absolutely impossible, a grid-tie-in system is much better than an insular system. You could use the grid to 'store' electricity for those times when the sun isn't shining and as fall-back if your yield isn't quite as good as you calculated. With the battery system, you'll have to specify your reliability requirements. If you want a 00% guarantee that you'll always have electricity, even if the sun is not shining for a week longer than you've planned according to the past weather history of your area, you'll either have to ridiculously oversize your battery (and panel) system, or plan for some sort of backup system anyway. Finally, if you're really planing such a system, you might want to take a look at the fridges and freezers used on sailboats: these use a eutectic cold accumulator, i.e. you 'charge' the fridge when the engine is running (or the sun is shining) and it'll then keep the temperature for another ~2...35 (professional systems) hours.
1. Manufacturer Overview

Location
Year Established
Annual Output Value
Main Markets
Company Certifications
2. Manufacturer Certificates

a) Certification Name
Range
Reference
Validity Period
3. Manufacturer Capability

a)Trade Capacity
Nearest Port
Export Percentage
No.of Employees in Trade Department
Language Spoken:
b)Factory Information
Factory Size:
No. of Production Lines
Contract Manufacturing
Product Price Range
Hot Searches
Related keywords