Introduction of Best Fiberglass Fabrics for surfboard:
Fiberglass fabric is corrosion resistance, high intensity, electricity insulation, compatibility with other resin. Fiberglass fabric is widely used into electric insulation field for PCB or copper clad laminate.
The excellent properties of Best Fiberglass Fabrics for surfboard:
* Dimensional stability
* High Strength
* Fire resistance, High heat resistance
* Good chemical resistance
* Durability
* Forms around complex surface shapes
Packing of Best Fiberglass Fabrics for surfboard:
The Fiberglass fabric for surfboard is wrapped on a paper tube with inner diameters of 50. 8, 76 or 152mm. Each roll is wrapped in a plastic bag, then to be packed in a carton box. The rolls are to be horizontally placed.
Width (cm): 90, 100, 127
Length (m): 100, 200, 300, 400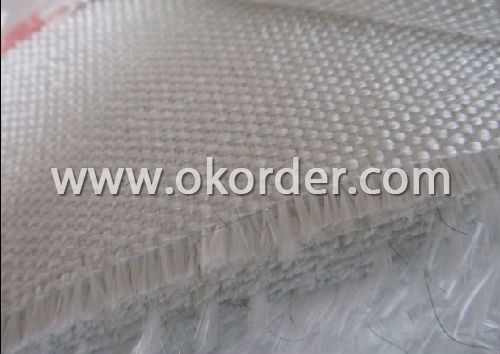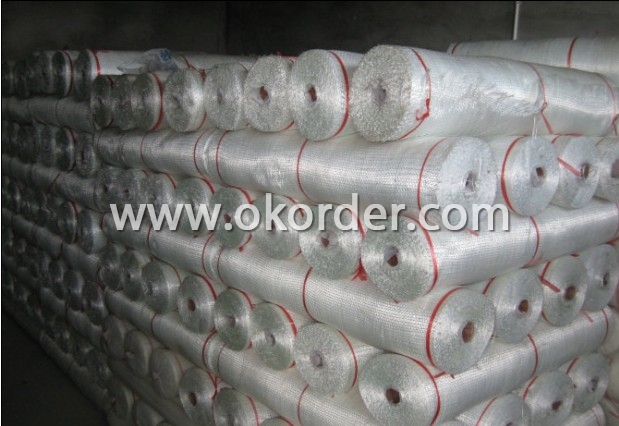 Q:What is Teflon?

Teflon English called Polytetrafluoroetylene, referred to as Teflon, PTFE and F4. High performance special Teflon coating is fluorine coating resin with polytetrafluoroethylene, English name for Teflon, because the pronunciation of the reason, is usually known as Teflon molecular image
Q:How to identify the warp and weft direction of glass fiber cloth?

An endless word, usually more dense than woof
Q:How to distinguish the good and bad of aluminum foil glass fiber cloth? What is the plain glass fiber cloth, glass fiber cloth and twill satin glass cloth?

The quality of aluminum foil glass fiber cloth depends on the glass fiber is good or bad, is simply not the invasion effect is good, weaving is smooth, thickness is uniform.
Q:Mural and wallpaper are different, which should pay attention to choosing murals?

In the material, the mural painting in the non-woven material, but also pure paper, but few. Murals are generally better material, the current market price of about 300 square meters.
Q:How much resin does 1 square meter 02 fiberglass cloth need to consume?

Should be less than 200 grams of resin, depending on your craft and glass cloth varieties, hand paste process in general
Q:Is high strength fiberglass cloth the same as high silica fiberglass cloth?

High strength glass fiber cloth is a relatively broad concept, meaning high strength glass fiber cloth.
Q:How about the difference between glass fiber cloth and ordinary chemical fiber cloth?

It's simple. The fiberglass inside the fiberglass fabric is generally capable of over 750 degrees Celsius. You burn them completely, then look at the residual weight and shape of the burn.
Q:With what glue can stick glass steel cans?

The modified epoxy adhesive can stick to the FRP tank;In addition to the epoxy resin and other non-polar polyolefin plastic adhesive is not good, for all kinds of metal materials such as aluminum, steel, iron, copper; non metallic materials such as glass, wood and concrete; and thermosetting plastics such as phenolic, amino, unsaturated polyester has excellent adhesive properties, so it is called monengjiao. Epoxy adhesive is an important kind of structural adhesive.
Q:Anticorrosion floor construction

Construction technology of anticorrosive floor paint1, ground treatment: according to the ground conditions, good grinding, repair, decontamination, dust removal;2, epoxy primer: use permeability and adhesion exceptionally strong primer, roll coating one, enhance surface adhesion;3, glass fiber laying: glass fiber cloth laying a comprehensive;4, epoxy mortar: two-component epoxy quartz sand is added with the uniform coating of multi-channel trowel;5, epoxy putty: by adding a two-component epoxy putty powder, with the uniform coating of multi-channel trowel;6, heavy anti-corrosion finish: use heavy anti-corrosion finish roll coating two to three road;7, the floor put into use time: 10-24 hours after painting can be on people, 72 hours after the heavy pressure, when the temperature is low, the interval needs to be extended moderately.
Q:Construction method of organosilicon waterproof coating

Coating: construction can be used to roll, scrape, paint and brush can be, generally painted 3-4 scraping, each scraping scraping reference amount of 0.8-1.0 kg / square meter.
CLASSIC, a well-known enterprise specializes in manufacturing glass fiber yarn(In, alkali-free glass fiber ,alkali-free untwisted yarn), glass fiber wall covering, shade cloth, monofilament coated woven screens, etc. Our company takes "quality first, credit supreme, to be No.1" as quality principle and welcome to cooperate with parnters all over the world.
1. Manufacturer Overview

Location
Shandong, China
Year Established
1964
Annual Output Value
Above US$ 20 Million
Main Markets
20.00% North America
20.00% South America
10.00% Eastern Europe
10.00% Southeast Asia
10.00% Northern Europe
10.00% South Asia
10.00% Western Europe
5.00% Africa
5.00% Mid East
Company Certifications
ISO9001:2000
2. Manufacturer Certificates

a) Certification Name
Range
Reference
Validity Period
3. Manufacturer Capability

a)Trade Capacity
Nearest Port
Qingdao Port
Export Percentage
31% - 40%
No.of Employees in Trade Department
10-20 People
Language Spoken:
English; Chinese;
b)Factory Information
Factory Size:
Above 200,000 square meters
No. of Production Lines
Above 10
Contract Manufacturing
Design Service Offered; Buyer Label Offered
Product Price Range
High; Average