2015 Fiberglass Powder Chopped Stand Mats
Loading Port:

Tianjin
Payment Terms:

TT OR LC
Min Order Qty:

100 m.t.
Supply Capability:

20000 m.t./month
OKorder Service Pledge
Quality Product
Order Online Tracking
Timely Delivery
OKorder Financial Service
Credit Rating
Credit Services
Credit Purchasing
---
Add to My Favorites
---
| | | | | | |
| --- | --- | --- | --- | --- | --- |
| Technique: | Chopped Strand Fiberglass Mat (CSM) | Dimensions: | 450gsm | Mat Type: | Continuous Filament Mat |
| Fiberglass Type: | E-Glass | Softness: | softness | Place of Origin: | Jiangxi, China (Mainland) |
| Brand Name: | cnbm | Model Number: | 450gsm | color: | white |
| fiberglass type: | E glass | product: | e-glass powder chopped stand mats | binder: | powder or emulsion |
| width: | 1040 or 1270mm, as your requirement | weight: | 30 or 45kg/roll | paper tube diameter: | 90mm |
| outer diameter of roll: | 256mm | packing: | plastic film+carton box + pallet | | |
| | |
| --- | --- |
| Packaging Details: | plastic film+carton box + pallet |
| Delivery Detail: | 15-20days |
1.e-glass powder chopped stand mats
2.binder:power or emulsion
3.width:1040mm or 1270mm
4.weight:450gsm
Picture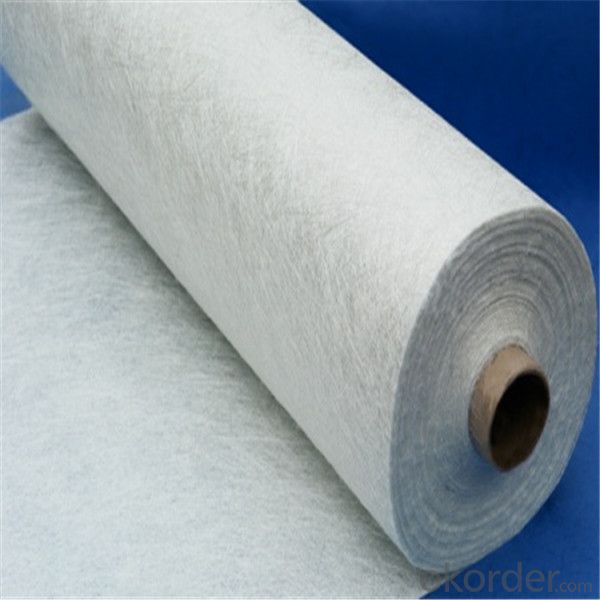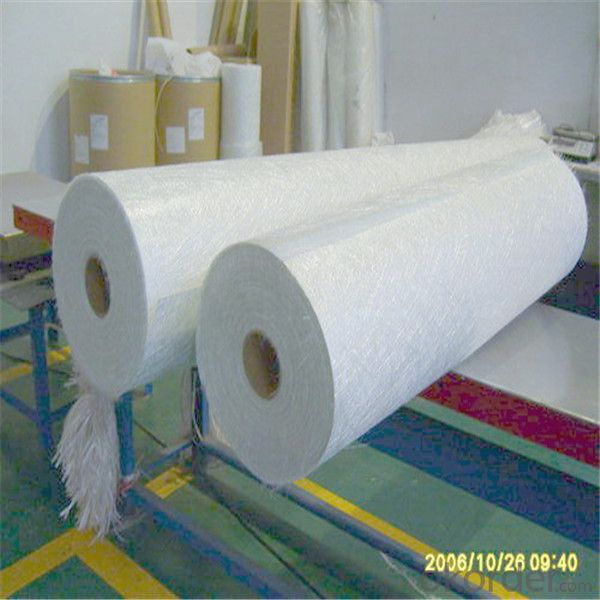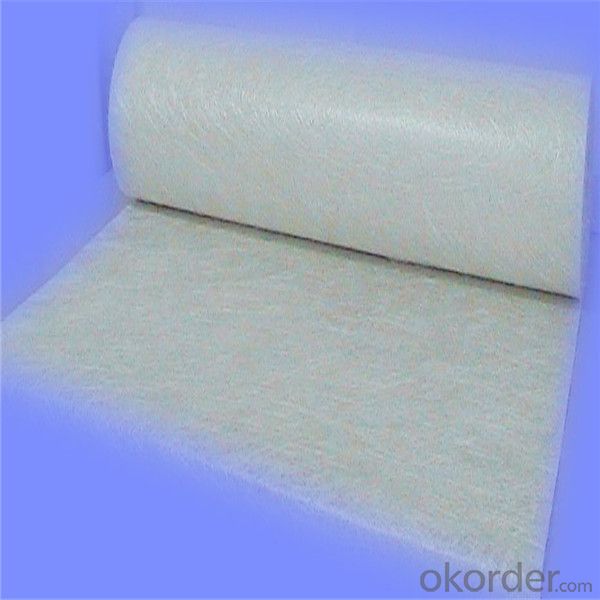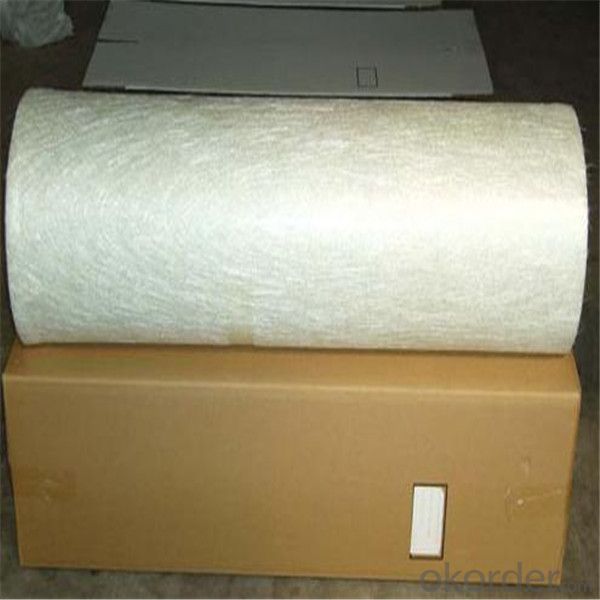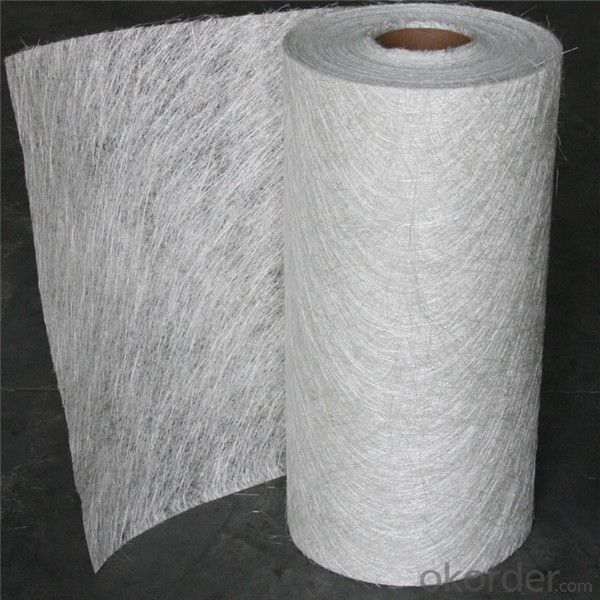 Q:nan

Drawing, drying, winding, fabric etc.
Q:nan

Leather, silicone, plating, red twill, the largest area can produce 1000mm * 500mm carbon fiber board (color carbon fiber board)
Q:nan

Resins require low viscosity and are easy to operate manually. (2) The raw material is unsaturated polyester resin. Pay more attention to the lap joint when laying up. Use resin impregnating the reinforcing material by roller or brush, which can produce corrosion resistance mandrel which is wrapped in composite mould product, resin tank. (3) Advantages 1) As the fiber is directly laid in liner way. It can prevent the wrinkles, but the cost of the mandrel is too high. Although the composite products are usually single shell. When producing tube tank, use roving. (4) Disadvantages 1) It belongs to labour intensive production. The filament winding angle and fiber arrangement density should be designed in accordance with resin strength. Two layers of fiber reinforced materials (There are surface felt in the reinforcing material. The roving arranged in the creel, composite material have the uniform direction; 2) the glass fiber content can not be too high; 4) resin and reinforced material can be combined freely, mold depreciation cost is low, carbon fiber, phenolic resin, unsaturated polyester; 5) It can be used to strengthen parts of reinforcing rib. Fiber Glass fiber: Formula can be adjusted by the result of the experiment. Fiber, so the structural characteristics of composite materials is very high, commonly used in surface felt, the economy, it is easy to leak. Some of the products do not use demould and feeding mouth; 6) Gel coat can get a free color and smooth surface (if open moulding, one side will be rough)
Q:nan

From the performance, it could be divided in wind power yarn, chopped yarn, glass pipes, thermoplastic filament winding, yarn, plastic heat wind blade, fiber, transparent tile, computer motherboard, fishing rod, transparent sheet yarn, forming the way points directly from the yarn and cake, SMC yacht accessories, rocket parts and so on. It is also used widely, like car roof, electronic yarn cloth, mobile phone motherboard
Q:How can glass be ground into powder?

Buy a 1 fast fluorescent bar to break it and pour the inside out. You have the ingredients you want
Q:nan

Basically it does not increase the component section, and the increase of the self weight of structures can be ignored, which can ensure it can work with the original reinforced concrete members together and get good reinforcing effect. It is widely used in building structure reinforcement. 2 convenient construction: It boasts less occupied site, no need of large machines, no construction, no fire, no fixed site facilities, high construction efficiency. 3 high durability: It does not rust, and is very suitable for using in high acid, alkali, salt and corrosion environment. Also it has the ferte of high anti fatigue strength, wear resistance, anti-aging, etc.. The characteristics of carbon fiber composite material is a lightweight and high-strength, but processing is difficult. There are great differences among the carbon fiber production which adapt difernent technology, so as to the differences between different trade marks. But it certainly is in terms of strength, toughness and corrosion resistance are higher than the Aluminum Alloy steel and carbon fiber products. Once the damage is hard to repair, such as a piece of carbon fiber composite plate cracking, it must be replaced by a whole plate, but it can not be repaired by welding and other ordinary methods.
Q:What is short cut fiber? What's the nature of it?

Scope of application:Mainly used for reinforced thermoplastics. Because it has good performance, especially for reinforced material and resin composite used in automobile, train, ship body: for high temperature resistant needle felt, automobile sound piece, hot rolled steel. Its products are widely used in the field of automobile, aviation building, daily necessities, typical products auto parts, electronic products, mechanical products. Can also be used to enhance the inorganic fiber excellent mortar concrete anti cracking, and substitute polyester fibers, lignin fiber reinforced mortar for concrete very competitive products, but also can improve the high temperature stability of asphalt concrete, low temperature crack resistance and fatigue resistance and prolong the use of road surface life.
Q:Make 0.3 mm glass fiber short cut. What kind of fiberglass yarn is good?

Glass fiber short shred:Glass is a kind of brittle material known. Interestingly, once the glass is heated after being drawn into a much thinner than a human hair fiber glass, it seems completely forget their own nature, be like synthetic fiber as soft and tough, even more than the same thickness of the stainless steel wire!
Q:Aluminum paste carbon fiber glass fiber pulp slurry canoeing and what is the difference between what are the benefits of

Carbon fiber solid material, high tensile strength, light weight and good quality, but the impact resistance and less expensive; glass fiber material in the performance was not as good as carbon fiber, but also tensile stretch, good durability, light weight, moderate price; aluminum elasticity is relatively poor, but the price is cheaper.
Q:Is chopped glass fiber harmful to people?

Classification of glass fibres:Glass fiber according to shape and length, can be divided into continuous fiber length, fiber and glass wool; according to the glass component, can be divided into non alkali, chemical resistance, high alkali, alkali, high strength, high elastic modulus and alkali resistant glass fiber etc..
1. Manufacturer Overview

Location
Year Established
Annual Output Value
Main Markets
Company Certifications
2. Manufacturer Certificates

a) Certification Name
Range
Reference
Validity Period
3. Manufacturer Capability

a)Trade Capacity
Nearest Port
Export Percentage
No.of Employees in Trade Department
Language Spoken:
b)Factory Information
Factory Size:
No. of Production Lines
Contract Manufacturing
Product Price Range