Item specifice
Length::
50m-100m/roll (as request)
Color::
Black , white , grey and other color
Material::
PP / PET
---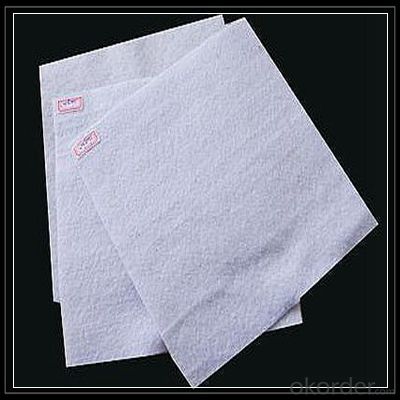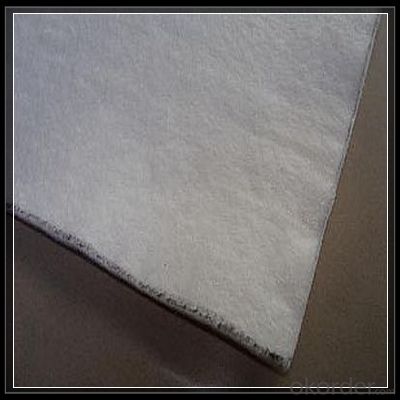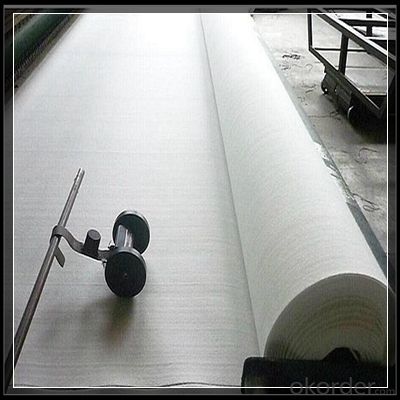 Product Introduction
Geotextiles
Divider
Protect the integrity of your gabion basket installation with high-quality geotextiles between your gabion structures and the soil. We supply only the highest quality of both woven and non-woven geotextiles for gabion installations and other applications.
Geotextiles
These geotextile filter fabric materials prevent the migration of fine soils to the spaces between rock particles. The migration of fine soil into your gabion structure can cause subsidence problems below or behind the gabion structure in time if not applied correctly and will stir up problems – especially in sandy soils. Clay soils do not generally require a geotextile filter fabric as they seldom leach through the basket section. We recommend using a suitable geotextile where the gabion is in contact with earth, this will limit any movement of soils through a gabion structure. In soft soil foundations especially and wherever overlaps or joins are required, we suggest a minimum overlap of 300mm(1 ft).
We supply geotextile to all sites where gabions are used. Depending on the required structure of the gabion, we normally find that about 1-2m2 of geotextile per m3 of gabion is required
Protection: Geotextile when used as a protection layer acts as a cushioning barrier between the geosynthetic lining system and other layers of the dam or landfill cell. Generally the larger mass rolls of geotextile provide the best cushioning protection. As a protection barrier it helps prevent puncturing and leaks from external forces coming into contact with the liner.
Applications
gabions and river mattresses
roads
concrete retaining walls.
Separation
the separation of good and poor roadway layer work materials
roads over soft soils.
Roadway lining provides waterproofing qualities for layer works and wearing courses.
Drainage of
sports fields
railway tracks
behind concrete walls & embankments.
Membrane liner protection
geotextiles are permeable nonwoven fabrics used to separate, filter, reinforce, protect, or drain. Geotextiles allow filtration / separation of granular layers in roads and rail applications, used to protect membranes in landfill applications, used in coastal defence applications and used in Landscaping to protect surfaces and structures from weeds and root growth.
Our Service
Quality assurance
1.On a regular basis or as per your request,we entrust national testing agencies to conduct quality inspections
2. Strictly in accordance with the ISO9001-2008 international quality system standard,we monitor and manage the whole process throughout production,quality testing,and measurement to ensure product quality
3. For quality-related construction delay or substandard construction(except for damage or losses due to customer's responsibility or irresistible natural disasters),we have refunding,replacement,and repair services.We will respond to customers' feedbacks on quality issues within 24 hours.
Packaging & Shipping
Packing: PLASTIC FILM INSIDE, AND WOVEN BAG OUTSIDE
Shipping: About 15 days after receipt the deposit
FAQ:
Q: What kind of payments does jenor support?
A: T/T, L/C, Cash are accepted.
Q: Do you charge for the samples?
A: Accordeing to our company policy, the samples are free, we only charge the freight fee. And we will return the freight fee during the next order.
Q: Can you produce according to customers' design?
A: Sure, we are professional manufacturer, OEM and ODM are both welcome.
Q: Do you have other products?
A: Yes, please check the pictures:
Q:

There are several advantages of using geotextiles in road construction. Firstly, geotextiles act as a barrier between the subgrade and the base material, preventing the mixing of the two layers. This helps in maintaining the stability and quality of the road. Secondly, geotextiles help in distributing the load more evenly across the road surface, reducing the stress on the underlying layers and increasing the lifespan of the road. Additionally, geotextiles can improve the drainage system by allowing water to flow through them, preventing the accumulation of water and reducing the chances of road damage due to moisture. Lastly, geotextiles are cost-effective and easy to install, saving both time and money in road construction projects. Overall, the use of geotextiles in road construction enhances the durability, strength, and performance of the road, making it a beneficial choice for infrastructure development.
Q:

Yes, geotextiles can be used in bridge abutment construction. Geotextiles can provide reinforcement, separation, and filtration functions in bridge abutments, helping to improve overall stability and prevent soil erosion.
Q:Geotextile construction inspection batch ye do?

Plastic woven category: the same formula, the same specifications of 100,000 square meters of products for a group; less than 100,000 square meters, the actual number of a batch. Non-woven geotextiles: the same frequency of production of the same specifications for a number of products; batch volume can be accumulated 100 volumes for a group, but the week is still less than 100 volumes of output, then with a group of output. Plastic woven cloth: batch as a unit, each batch of products randomly take 3 volumes as a sample geotextile categories: each batch of products randomly selected 2% to 3%, but not less than 2 volumes. Sample requirements: the whole width, length 3m or more, the sample can be rolled up, but can not be folded.
Q:

Geotextiles provide additional support and reinforcement to geogrid wall systems by acting as a separation layer between the soil and the geogrid. This helps to prevent the mixing and migration of soil particles, ensuring that the geogrid functions efficiently to retain the soil and distribute the applied loads. The geotextiles also enhance the overall stability and strength of the geogrid wall system, increasing its resistance to deformation and improving its long-term performance.
Q:

There are several geotextile installation techniques used in slope stabilization, including slope face treatment, wrap-around technique, and anchor trenching. In slope face treatment, geotextiles are placed directly on the slope surface to prevent erosion and promote vegetation growth. The wrap-around technique involves installing geotextiles horizontally around the slope, creating a reinforced barrier against soil movement. Anchor trenching, on the other hand, involves burying geotextiles vertically into the slope to provide added stability and resistance against sliding. These techniques are commonly used in combination to ensure effective slope stabilization.
Q:Who can talk about geogrid, fiberglass and geotextile What is the difference, from the material function, use all aspects of speaking, if the answer is good, I will add more points

(Woo Yu. Friendship Plaza)
Q:

Yes, geotextiles can be used in railway projects. Geotextiles are commonly used in railway construction to improve the stability, strength, and durability of the railway track. They are used for separation, filtration, drainage, and reinforcement purposes. Geotextiles help in preventing the mixing of different soil layers, enhancing drainage, and providing additional strength to the track structure, ultimately ensuring the longevity and performance of the railway infrastructure.
Q:

Geotextiles are typically installed by laying them over the desired area and securing them with stakes or pins. They can also be anchored using sandbags or rocks, depending on the specific application. The installation process may involve preparing the ground, removing any debris or vegetation, and ensuring proper alignment and overlap of the geotextile rolls.
Q:What is the role of the laying of geotextiles at the bottom of the grassland?

From the soil and soil, fixed slope protection, anti-erosion, anti-filter (over the water, but soil) and other effects, I professional production geotextile, geomembrane and other products, wish smooth
Q:

Geotextiles contribute to sediment control by acting as a barrier that prevents soil erosion and sediment movement. They are placed in areas where soil erosion is likely to occur, such as construction sites or slopes, and help to stabilize the soil by allowing water to pass through while retaining sediment particles. This prevents the sediment from being washed away by water runoff, ultimately reducing the amount of sediment that enters nearby water bodies and preventing environmental degradation.
1. Manufacturer Overview

Location
Year Established
Annual Output Value
Main Markets
Company Certifications
2. Manufacturer Certificates

a) Certification Name
Range
Reference
Validity Period
3. Manufacturer Capability

a)Trade Capacity
Nearest Port
Export Percentage
No.of Employees in Trade Department
Language Spoken:
b)Factory Information
Factory Size:
No. of Production Lines
Contract Manufacturing
Product Price Range