1、Structure of Stainless Steel Welded Pipe mechanical Pipe ASTM A554/DIN/EN10296-2/ JIS G3446/GB/T 12770 Description:
Stainless steel welded pipe is actually a cover term, covering a wide range of alloy and making them suitable for different attributes that are used in a very wide and large numbers of different industries. Stainless steel pipe is resistant to erosion, highly flexible, powerful, easy to use, and can be done in distinct approaches, which means that more and more stainless steel was used as a construction material for large-scale, high impact buildings. It can be molded, rolling, and it can create amazing shapes to make it perfect, It is used as experimental buildings. Lightweight traits of hard welded steel pipe makes it perfect for things used in the construction of off shore oil and gas platforms. Crude oil is a corrosive substance and it is positive in the construction of the new drilling platform that uses high alloy, super austenitic welded steel pipe.
2、Main Features of Stainless Steel Welded Pipe mechanical Pipe ASTM A554/DIN/EN10296-2/ JIS G3446/GB/T 12770:
• High manufacturing accuracy
• High strength
• Small inertia resistance
• Strong heat dissipation ability
• Good visual effect
•Reasonable price
3、Stainless Steel Welded Pipe mechanical Pipe ASTM A554/DIN/EN10296-2/ JIS G3446/GB/T 12770 Images: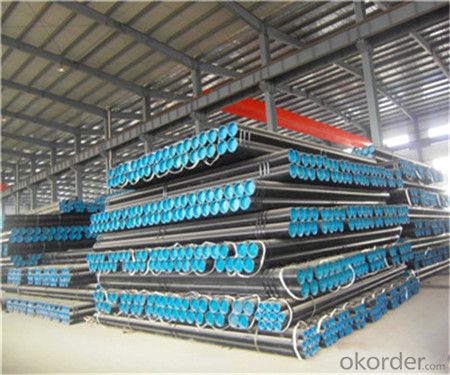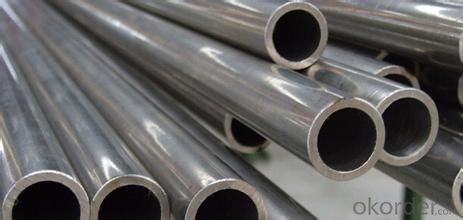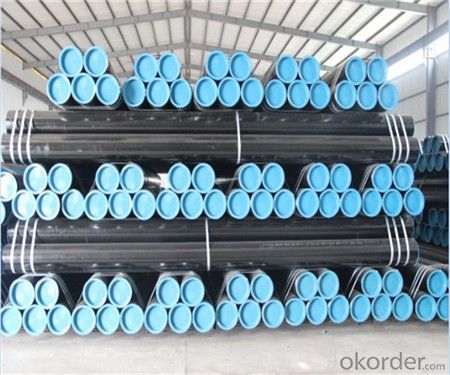 4、Stainless Steel Welded Pipe mechanical Pipe ASTM A554/DIN/EN10296-2/ JIS G3446/GB/T 12770 Specification:
Size:
OD(mm)
WT(mm)
0.5
0.6
0.7
0.8
0.9
1
1.2
1.5
2
2.5
3
4
5
9.5
12
1/2'
12.7
13
14
5/8'
15.9
3/8'
19.1
7/8'
22.2
1'
25.4
1-1/8'
28.6
1-1/4'
31.8
1-1/2'
38.1
40
45
2'
50.8
52
2-1/4'
57.15
2-3/8'
60.3
2-1/2'
63.5
70
3'
76.2
85
3-1/2'
88.9
4'
101.6
4-1/8'
104.78
4-1/4'
107.95
4-1/2'
114.3
5-1/4'
133.35
6-1/4'
158.75
8-5/8'
219.08
Tolerance:
Standard

OD(mm)
WT(mm)
Tolerance of OD(mm)
Tolerance of WT(mm)
Tolerance of Length(mm)
ASTM A554
≤12.7
0.51~1.24
±0.10

±10.00%T

(±10.00% of nominal

wall thickness)

+4.08

-0

>12.7~25.4
0.51~1.65
±0.13
>1.65~3.4
±0.25
>25.4~38.1
0.64~1.65
±0.20
>1.65~3.40
±0.25
>38.1~50.8
0.64~1.24
±0.25
>1.24~2.11
±0.28
>50.8~63.5
>2.11~3.78
±0.30
0.81~1.65
±0.30
>1.65~2.77
±0.33
>63.5~88.9
>2.77~4.19
±0.36
0.81~4.19
±0.36
>88.9~127.0
0.89~4.19
±0.51
>4.19
±0.64
>127.0~190.5
1.24~6.35
±0.64
>6.35
±0.76
GB/T12770
<25
±0.15

Clod Rolled

≤0.50 ±0.05

>0.50~1.00 ±0.11

>1.00~2.00 ±0.17

>2.00~3.00 ±7.00%S

>3.00 ±10.0%S

Hot Rolled

±10.00%S

+20.00

-0

≥25~40
±0.18
≥40~50
±0.20
≥50~60
±0.23
≥60~70
±0.30
≥70~80
±0.30
≥80~90
±0.30
≥90~100
±0.40
≥100~200
±0.50%D
≥200
To BeAgreed
JIS G3446
<50
±0.25
<3.00 ±0.30

+50

-0

≥50
±0.5%
≥3.00 ±10.00%
5、FAQ of ‍‍Stainless Steel Welded Pipe mechanical Pipe ASTM A554/DIN/EN10296-2/ JIS G3446/GB/T 12770:
①How is the quality of your products?
Our products are manufactured strictly according to national and internaional standard, and we take a test on every pipe before delivered out. If you want see our quality certifications and all kinds of testing report, please just ask us for it.
Guaranteed: If products' quality don't accord to discription as we give or the promise before you place order, we promise 100% refund.

②How about price?
Yes, we are factory and be able to give you lowest price below market one, and we have a policy that " for saving time and absolutely honest business attitude, we quote as lowest as possible for any customer, and discount can be given according to quantity",if you like bargain and factory price is not low enough as you think, just don't waste your time.Please trust the quotation we would give you, it is professional one.

③Why should you chose us?
Chose happens because of quality, then price, We can give you both.Additionally, we can also offer professional products inquiry, products knowledge train(for agents), smooth goods delivery, exellent customer solution proposals.Our service formula: good quality+good price+good service=customer's trust
SGS test is available, customer inspection before shipping is welcome, third party inspection is no problem.
Q:Can galvanized pipe be welded with seamless steel tube? What should I do to connect?

Processing method is very simple, I suggest you add blue disk connection, you can not use welding ~ ~ ~!The gas pipe is the best galvanized pipe, mainly play a role in anti-corrosion ~ ~ ~ ~ if you must use seamless connection can.When welding, can open a certain groove, use galvanized material electrode, but the premise is must be welded with seamless tube firmly.
Q:

Yes, steel pipes can be used for fire protection systems. Steel pipes have high heat resistance and can withstand extreme temperatures, making them suitable for carrying water, foam, or other fire suppressants in fire protection systems. Additionally, steel pipes are durable, strong, and have a long lifespan, making them a reliable choice for fire safety applications.
Q:

Steel pipes are commonly used in the manufacturing of chemical storage tanks as they provide structural support and serve as conduits for the transportation of chemicals. These pipes are typically used for connecting various components of the tank, such as the inlet and outlet valves, as well as for creating the internal plumbing system. The durability and corrosion resistance of steel make it an ideal material for ensuring the integrity and longevity of chemical storage tanks.
Q:

The main difference between steel pipes and fiberglass-reinforced pipes lies in their composition and structural characteristics. Steel pipes are made of a durable metal alloy, typically carbon steel, which provides strength and resistance to high pressure and temperature. On the other hand, fiberglass-reinforced pipes are composed of a plastic matrix reinforced with glass fibers, making them lightweight, corrosion-resistant, and suitable for various applications. While steel pipes are commonly used in industrial settings, fiberglass-reinforced pipes are often utilized in sectors requiring corrosion resistance, such as chemical processing, wastewater treatment, and oil and gas industries.
Q:

Steel pipes are made from a strong and durable metal, while plastic pipes are made from synthetic materials like PVC or polyethylene. Steel pipes are typically used for high-pressure applications and in areas where strength and durability are key factors. On the other hand, plastic pipes are more lightweight, corrosion-resistant, and easier to install. They are commonly used for low-pressure applications and in areas where chemical resistance is important.
Q:What does carbon seamless steel pipe mean? What is the difference between a seamless 20# and an ordinary one? What is it used in detail?

Carbon steel is actually relative to alloy steel, mainly carbon content, and 20# seamless steel is carbon steel! In addition, there are stainless steel, stainless steel is considered a kind of alloy steel, but the processing is not the same, the performance is not the same, good looking outside!The description of the material in alloy steel is actually the content of the metal elements in the steel (usually the percentage number).
Q:

Yes, steel pipes are highly resistant to fire due to their high melting point and ability to withstand intense heat and flames.
Q:

A valve is a device used to control the flow of fluid or gas in a pipe system. In the context of steel pipes, valves are typically installed at specific points along the pipeline to regulate the flow, stop or start the flow, and control the pressure of the fluid or gas. These valves can be manually operated or automated, allowing for efficient control and maintenance of the steel pipe system.
Q:Are there specifications for scaffold steel pipe with 48mm * 3.2mm?

Previously used steel pipe GB 51*3.0mm, the latest national standard JGJ130-2001 stipulates that the use of steel pipe for construction projects need to be 48*3.5mm specifications, the wall thickness should be 3.5mm square for qualified products.
Q:

Steel pipes are commonly insulated for thermal applications using various materials such as fiberglass, mineral wool, or foam insulation. These insulating materials are typically wrapped around the steel pipes to create a protective barrier that reduces heat transfer. Additionally, a vapor barrier may be installed to prevent moisture condensation. This insulation helps to maintain the desired temperature of the fluid or gas being transported through the pipes and prevents energy loss.
1. Manufacturer Overview

Location
Year Established
Annual Output Value
Main Markets
Company Certifications
2. Manufacturer Certificates

a) Certification Name
Range
Reference
Validity Period
3. Manufacturer Capability

a)Trade Capacity
Nearest Port
Export Percentage
No.of Employees in Trade Department
Language Spoken:
b)Factory Information
Factory Size:
No. of Production Lines
Contract Manufacturing
Product Price Range