PP/PE Woven Fabric/Weed Barrier Fabric/Silt Fence
Loading Port:

Qingdao
Payment Terms:

TT or LC
Min Order Qty:

5000 m²
Supply Capability:

100000 m²/month
Inquire Now
Customer Service
OKorder Service Pledge
Quality Product
Order Online Tracking
Timely Delivery
OKorder Financial Service
Credit Rating
Credit Services
Credit Purchasing
---
Add to My Favorites
---
1.Woven Fabric Description:

The woven fabric is a kind of vertical and horizontal weaving plastic woven cloth. It has good quality of permeability,water seepage and prevention and control of weeds. Widely used in gardening and agriculture.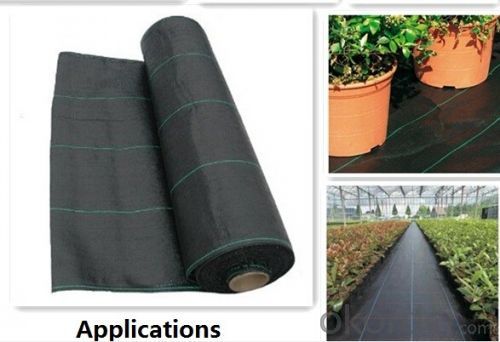 ‍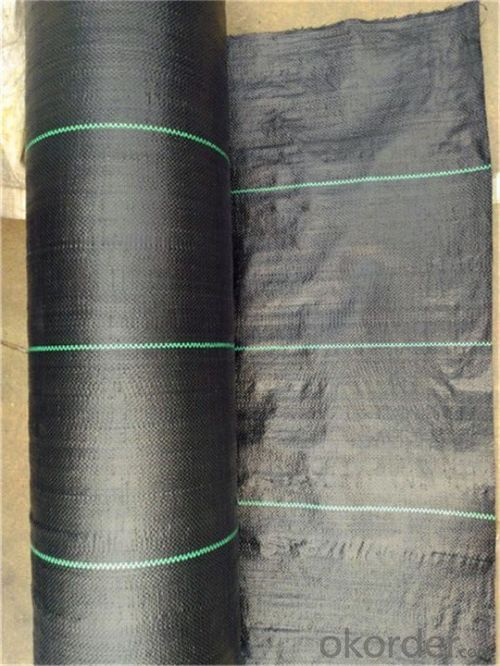 2.Woven Fabric Functions and Features:
1)Excellent weed control
2)Excellent UV resistance
3)Moisture,fertilizers,air reach plants to allow for healthy soil
4)Good water and air permeability
5)Exceptional toughness and strength
6)Durable,tear-resistant,anti-rot and anti-mildew
7)Light weight,easy to install,follows natural ground contours
8)Ideal for use in landscaped beds,under decks and walkways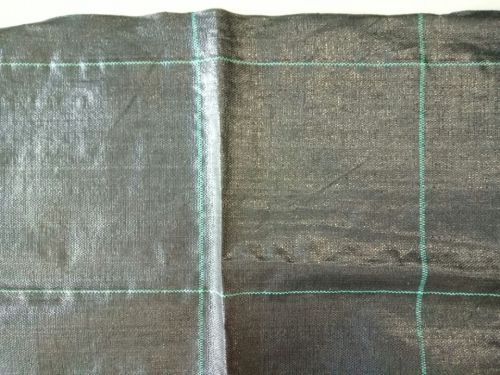 3. Woven Fabric Usage:
1.Prevent leakage disposal in landfill or waste water or waste dregs disposing field.
2.River bank ,lake dam ,mine remainings ,resevoir ,tunnel ,liquid storage pool(pit ,mine)
3.Preventing leakage in subway ,basement ,tunnel ,hole .
4.Anti-salt leakage in roadbed and other ground sill.
5.The plane direction laying of dam ,the vertical direction laying for ground sill.used in the construction fence and waste material field.
6.Used in ground sill of road ,highway ,railway and waterproof layer of welling clay and wet collapsed loess.
7.Preventing leakage on rooftop.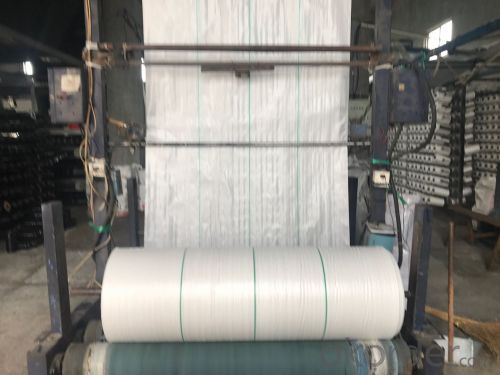 4. FAQ:
Q1: What is your minimum order quantity?
A:The minimum order quantity is 5000 ,but it is negotiable.
Q2:What is your payment terms?
A: T/T,Western Union,Paypal,L/C...
Q3:What is your delivery time?
A:Production time usually costs 2-20 days.
Waiting to cooperate with you!
Q:Why do you want to add 1 to the amount of geotextile

There are overlapping area and loss, I am specializing in the production of geotextiles
Q:Consult geotextile and geomembrane is not the same thing?

Geomembrane completely soiled geotextile is to keep the wet state of water will evaporate
Q:In ANSYS, geotextile what unit to simulate it?

I am now doing geotextile simulation, before someone with shell63, I now use, but the shell and the physical contact I did a long time. The
Q:Do geotextiles and geogrids do check-in?

Required, geotextile and geogrid material is qualified. But actually depends on the situation to set.
Q:Geotextile and non-woven fabrics What is the difference

Geotextile is divided into two non-woven geotextile and woven geotextile, non-woven geotextile and acupuncture and spunlace, staple fiber and long fiber. Nonwovens means that the manufacturing process does not require weaving. Geotextiles are used for geotechnical engineering. Geotextile is part of the textile does not require the manufacture can be made, called non-woven geotextile. Non-woven fabrics can be used very broad, like we use the heart of the soft wipes, are non-woven, as well as the hotel put the shoes of the shoes, but also non-woven.
Q:Will the HDPE geomembrane, non-woven geotextile re-examination to detect what project? Is there a basis for testing? Thank you, hurry! The The

CBR top breaking strength, vertical permeability coefficient ,,
Q:Polyester short wire geotextile 300 grams of water ministry indicators

Polyester short wire geotextile 300 grams of water ministry indicators and GB indicators are the same. Can be implemented in accordance with GB / T-2008 standards. 300g polyester short wire geotextile per unit area quality deviation required ± 7%. 300g polyester short wire geotextile thickness ≥ 2.4mm. 300g polyester short wire geotextile width deviation of ± 0.5%. 300g polyester short wire geotextile breaking strength ≥ 9.5KN / m. 300g polyester short wire geotextile elongation at 25% to 100%. 300g polyester short wire geotextile CBR burst strength ≥ 1.5KN. 300g polyester short wire geotextile equivalent pore size 0.07mm ~ 0.2mm. 300g polyester short wire geotextile vertical permeability coefficient (1.0 ~ 9.9) * (10 negative square ~ 10 negative three times). 300g polyester short wire geotextile tear strength ≥ 0.24KN.
Q:Can the mortar be made directly on the composite geomembrane of the reservoir?

Yes, as long as there is geotextile can hold mortar I am the production of geotextile materials
Q:Geotextile 150 * 0.5 * 150 on behalf of what

This is the composite geomembrane specifications are two cloth a film, 150 grams of geotextile is 0.5MM in the middle of the film, the following is 150 grams of geotextile, compound into
Q:Reinforced geotextiles and composite soil is not the same

Reinforced geotextile is from its use up, played a role in reinforcement, called reinforced geotextile. Composite geotextile refers to the process, is woven and non-woven acupuncture geotextile, through the acupuncture together with the geotextile. In other words, the ordinary non-woven acupuncture geotextile and composite geotextile in the use of if it is used to reinforced, can be called reinforced geotextile. Huazhi geotextile material manufacturers
1. Manufacturer Overview

Location
Year Established
Annual Output Value
Main Markets
Company Certifications
2. Manufacturer Certificates

a) Certification Name
Range
Reference
Validity Period
3. Manufacturer Capability

a)Trade Capacity
Nearest Port
Export Percentage
No.of Employees in Trade Department
Language Spoken:
b)Factory Information
Factory Size:
No. of Production Lines
Contract Manufacturing
Product Price Range