FIBER GLASS REINFORCED PLASTICS PIPE DN1000
Loading Port:

China Main Port
Payment Terms:

TT or LC
Min Order Qty:

1000 m
Supply Capability:

-
Inquire Now
Customer Service
OKorder Service Pledge
Quality Product
Order Online Tracking
Timely Delivery
OKorder Financial Service
Credit Rating
Credit Services
Credit Purchasing
---
Add to My Favorites
---
Product description
In the FRP .with high tensile strength, the fiberglass plays the role of reinforcement whiles the wear-resistance and pressure –resistance synthetic resin is used for bonding the fiber as the basic materials. Putting together, they commonly play the role of being in finished form and load carrier.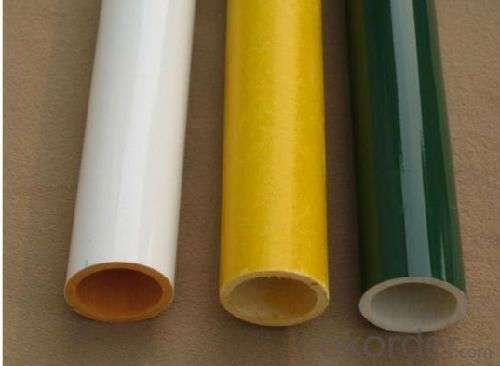 Specifications:
1) fiberglass reinforced plastic pipe
2) Diameter: 25mm 28mm 32mm 35mm 38mm
3) Color: red, black, white, yellow, blue,
4) Fiberglass tool handles may be produced cut-to-length or in stock-length quantities determined by the customer
5)Lightweight, High Impact Resistant, Low Conductivity, Corrosion Resistant,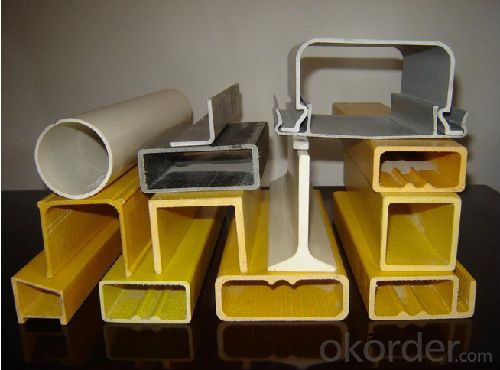 Main Features
Corrosion-Resistance
Fire-retardant.
Light weight and high strength
UV resistance
Customization
Safety
Applications:
beam,armrest,fence,and handrail, and it could be used in different industries like:Oil&Gas;Pulp&paper, Sewage water treatment;Power plant;Mining/refining;construction engineering;weaving and dyeing;pharmaceuticals;Food processing;Marine.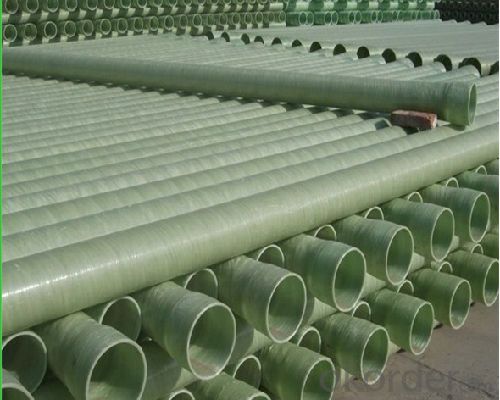 Packaging:
plastic film ,Cartons; pallets; customized packaging are welcomed
FAQ
1..Is your company a factory or trade company?
A:We have our own factory , we are on this business more than 10 years.
2.Who will pay for the express cost ?
A: We can support you free samples ,but express cost will be paid by you .
3.How long is the delivery time?
A:within 10-15 days after receiving deposit.
Q:The difference between GRP cable duct and PVC cable pipe

Glass fiber reinforced plastic cable pipe is a kind of pipe made of resin as matrix, with continuous glass fiber and fabric as reinforcing material, and controlled by computer, winding process or pultrusion process.
Q:What are the advantages of glass fiber reinforced plastic sand pipe than HDPE pipe?

Both have their merits, but it depends on their choice!
Q:What kind of material is the pipe of the pipe that installs the pressure transmitter of GRP conduit? Is it fiberglass or carbon steel?

This depends on what your medium is, the general food industry requires stainless steel, but the medium contains acidic substances, stainless steel is better than FRP corrosion resistance
Q:How to improve the compressive strength of waste glass fiber reinforced plastic profiles (such as square tubes) should be started with resin, curing agent, glass fiber or other aspects!

Ensure the solidification of glass steel products in a reasonable range, in general, glass fibre reinforced epoxy resin material curing degree if the use of amine curing agent, the best curing degree in the range of 135 degrees --150 degrees, polyester resin, Mohs hardness of about 60 is OK.
Q:Raw material and mix ratio of inorganic glass fibre reinforced plastic wind pipe

Glass, reinforced with filler, the general ratio is 1 to 0.001
Q:How to repair and repair the broken hole of GRE glass fiber reinforced plastic pipe?

The service will be restored in 24 hours, and I hope this will help you! Can private letter to contact is not clear!
Q:CGCT what's the meaning of the GRP sand pipe?

If the thickness of the pipe can meet the requirements of pressure, but can not meet the stiffness requirement, will choose to increase the thickness of sand to meet the stiffness (of course can not directly increase the sand thickness to meet the requirement of stiffness, but the cost is too high). Sand sandwiched glass fiber reinforced plastic pipes only have more than one sand sandwiched with glass fiber reinforced plastic pipes, and sand layer can be understood to replace glass fiber with quartz sand. The sand pipe with the same thickness is compared with the glass fiber reinforced plastic pipe, but the sand holding pipe is cheap, but the strength is poor; and the glass steel pipe is opposite.
Q:What is the compressive strength of all kinds of FRP materials?

Good corrosion resistance, no impact on water quality: FRP pipe can resist acid, alkali, salt, sea water, untreated sewage, corrosive soil or groundwater and many chemical fluids erosion. The service life of the pipe is longer than that of the traditional pipe, and the designed service life is more than 50 years. Of fiberglassreinforcedplastic pipe, is more used in municipal, city pipeline network, due to its non-toxic, tasteless, no rust, no two pollution on water quality, no corrosion, greatly prolong the service life, convenient installation and other advantages, therefore, by the water supply and drainage industry welcome.
Q:What are FRP pipes used for making? What raw materials?

Reinforced plastic made of glass fiber or its products as reinforcing material. Entitled "glass fiber reinforced plastics" or "glass fiber reinforced plastics". Because of the different kinds of resins used, they are called polyester glass fiber reinforced plastics, epoxy glass fiber reinforced plastics and phenolic resin glass fiber reinforced plastics. Glass has a hard and brittle, has a good transparency and high temperature resistance, corrosion resistance and other properties; at the same time, steel is very hard and not brittle, but also has high temperature resistance characteristics.
Q:How can I make up the broken glass fiber?

If you have to repair it, it is not impossible. Resin selection of good points, the general also line, as well as accelerators, curing agents, high-quality glass fiber cloth.
1. Manufacturer Overview

Location
Year Established
Annual Output Value
Main Markets
Company Certifications
2. Manufacturer Certificates

a) Certification Name
Range
Reference
Validity Period
3. Manufacturer Capability

a)Trade Capacity
Nearest Port
Export Percentage
No.of Employees in Trade Department
Language Spoken:
b)Factory Information
Factory Size:
No. of Production Lines
Contract Manufacturing
Product Price Range