1.

Potassium Sulphate(SOP)

Description:
Potassium sulfate production process principle of the project, with sulfuric acid and potassium chloride as raw materials, reaction at high temperature, made a series of processing technology, production of main products of agricultural potassium sulfate and the by-products of industrial hydrochloric acid. By the technical supervision inspection, potassium sulfate reached GB20406-2006 product quality standard level, among them, the content of potassium hydroxide, chlorine ion content, moisture content and physical properties of various specifications are reaching or higher than similar foreign products. 31% byproduct hydrochloric acid can be adjusted according to the customer need the following products, various concentration of quality BG320-2006 standard requirements.
2.Main Features of Potassium Sulphate(SOP):
• Potassium sulfate contains both crops necessary potassium ion,contain sulfur in promoting role for the growth of crops, is a kind of potassium and sulfur compound fertilizer, used for all crops, particularly applicable to avoid chlorine crops, such as tobacco, tea, sugar beet, melon, potato, peanuts, beans, vegetables and so on, can not only increase crop yield, but also can improve the quality of crop products. For example, can raise the flammability of tobacco, the sweetness of grapes and watermelon, potato starch and so on, with chlorine, phosphorus is reasonable use of 10-25% of the increase production effect can be obtained. Because of lower potassium sulfate index, use for a long time without destroying the soil structure, it will also no longer cause soil acidity and salinization.
• This project of by-product hydrochloric acid production, the quality meet or exceed the technical indicators of industrial synthesis of hydrochloric acid requirements, can be widely used in industrial boiler water electrolysis, electroplating, purification and chemical industry and so on equipment cleaning, also can be used for processing fields such as food, medicine, is one of the basic chemical raw materials, has a broad market prospect.
(,)
3.

Potassium Sulphate(SOP) Production line

Images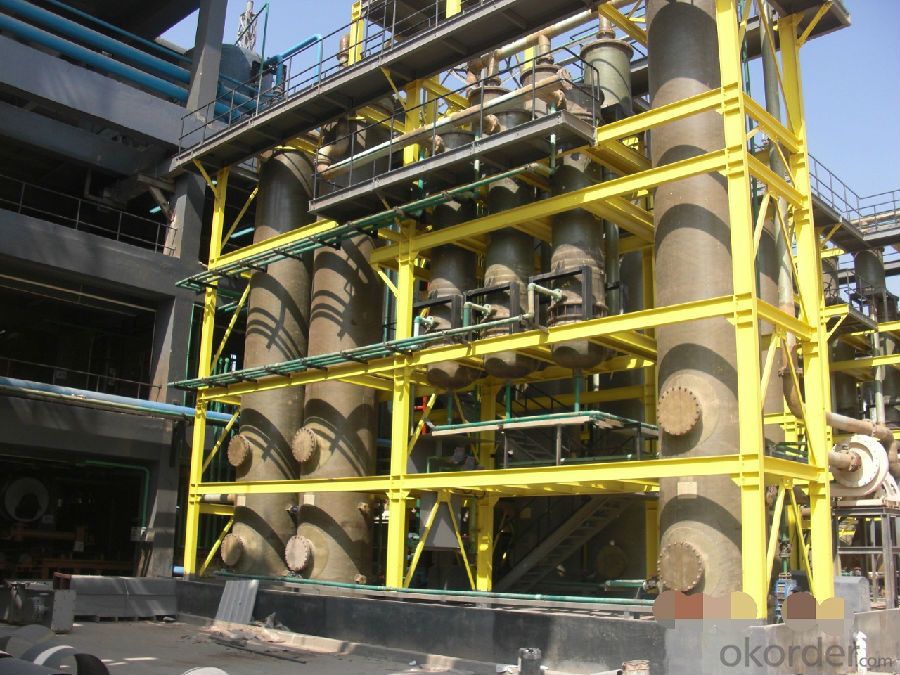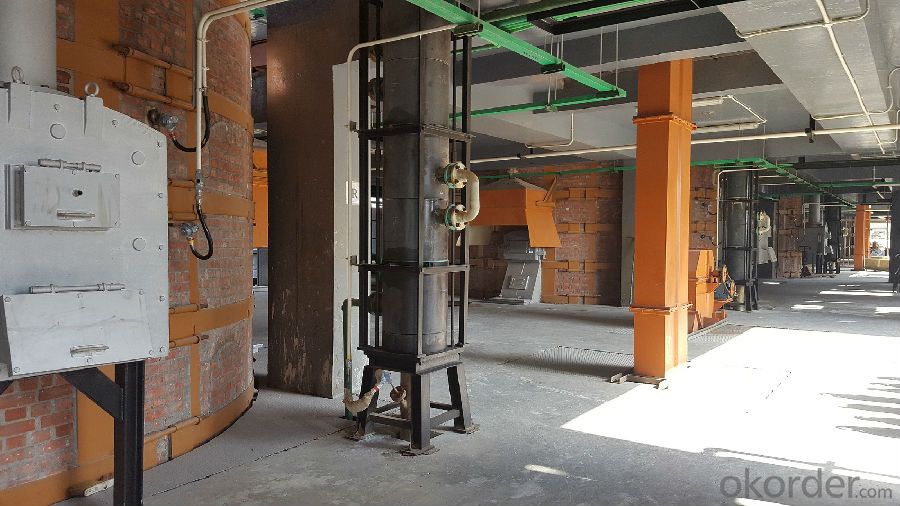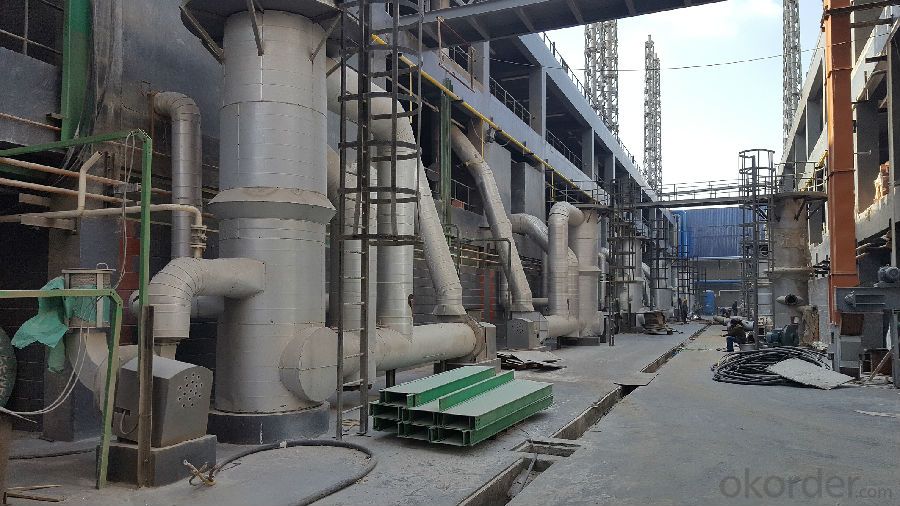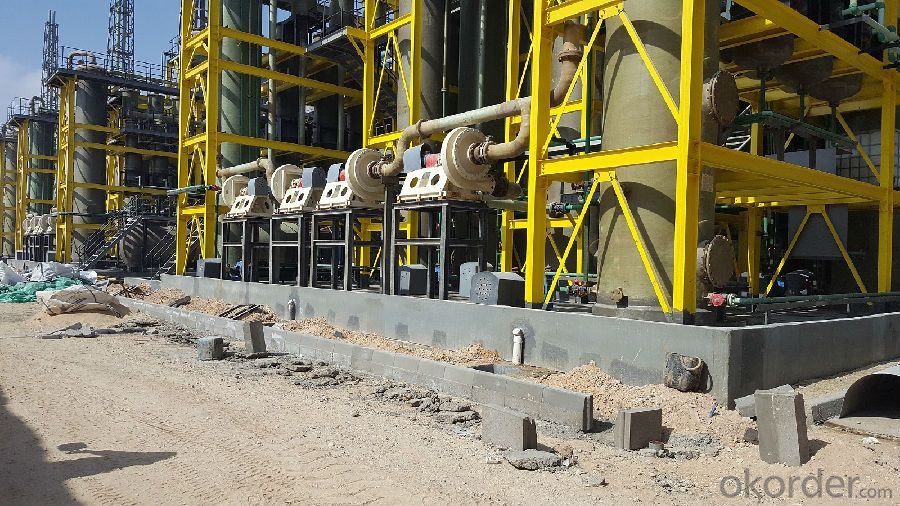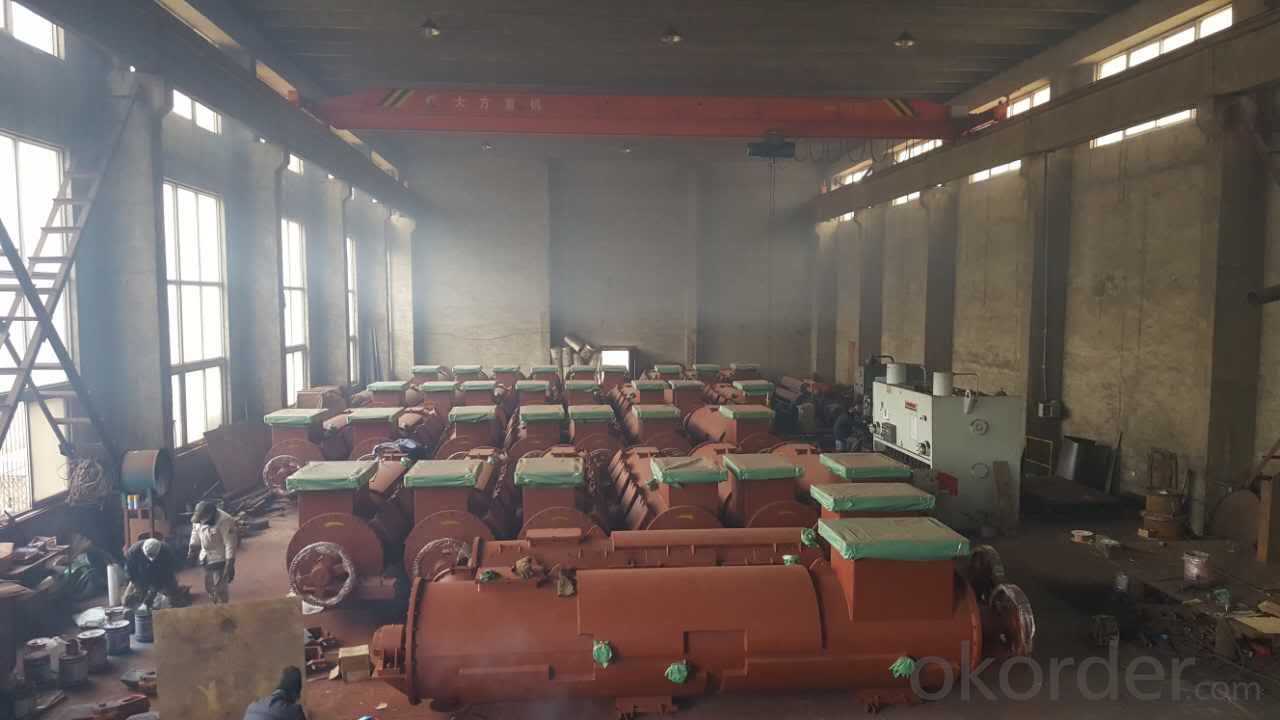 4.

Potassium sulphate production line

Specification
Potassium sulphate specification
The index item

index

Classy article

Grade A

potassium oxide ≥%

50

45

33

chloride ion content ≤%

1.5

2.5

Moisture content≤%

1.0

3.0

5.0

free acid by H2SO4 content ≤%

0.5

3.0

Salinity(NaOH) content ≤%

1.0
Hydrochloric acid specification
The index item

index

Classy article

Grade A

Qualified products

total acidity by HCL % ≥

30.0

30.0

30.0

Arsenic(As) %≤

0.0001

0.0001

0.0001

Residue on ignition %≤

0.08

0.10

0.15

Chloride by CL- %≤

0.005

0.008

0.010
Product consumption quota
| | | | |
| --- | --- | --- | --- |
| Name | specificaiton | Rate of consumption | Remark |
| KCL | K2O≥60% | 850Kg/t | white powder. H2O ﹤1% |
| H2SO4 | 98% | 570Kg/t | |
| limestone powder | 60-100mesh | 40Kg/t | |
| electricity | | 65KWh/t | |
| Natural gas | | 70 m³/t | |
| Process / cooling water | | 0.8M3/t/0.5M3/t | make-up fresh water 500Kg/t for closed circulation cooling system |
Main technical indicators
The index name

Control indicators

remark

KCl

K2O≥60% H2O≤1%

White powder

H2SO4

98±0.5%

K2SO4

K2O≥50%, H2SO4≤1%, Cl≤1.5%

Hydrochloric acid

HCL≥30%

Control Be°18-19 processing acid

Roof-temper

≤980℃

background of roof-combustion chamber

Furnace temperature

510-560℃

Reaction chamber

bottom temperature

≤650℃

tewel outlet

Circulating water

temperature/PH

≤30℃/PH7-8

Drainage PH

PH6-9

Graphite heat exchange

gas outlet temperature

≤50℃

general control ≤50℃ In Summer ≤60℃

liquid level in Tower

1/2-2/3

level indicator

Liquidlevel in intermediate

cell of hydrochloric acid

≤high liquid limit

level indicator

Liquid level of 98% H2SO4

elevated tank

high liquid limit

Stable level by H2SO4 reflux

Liquid level of dilute acid

elevated tank

high liquid limit

Stable level by water reflux

oil level of gearbox

1/2-2/3

By sight glass or dipstick
5.FAQ
We have organized several common questions for our clients,may help you sincerely:
①How about your company?
We are a Chinese stated owned company,and keep 8 years in the Fortune Globe 500 companies.Our company have done many EPC projects in the world.
And our engineers are very experience on SOP production line. Who has done many SOP plant in Egypt/Jordan/Korea/Malaysia and India etc.
②How to guarantee the quality of the products?
We shall help to start up the production line and test the products within 3 months training of your workers if necessary.And guarantee the products for one year.
③How long can we receive the product after purchase?
We shall send the whole production line to you within 8 months after your advance payment.And signing of contract.
Q:How about this company? How's their foreign trade sale? How about the salesman's treatment?

It looks like this company is big. Let's see. I'm a manufacturer's bearing
Q:Introduction of Hefei General Machinery Research Institute

Mainly engaged in the petrochemical, fertilizer, environmental protection, gas, ship industry general machinery, chemical equipment and special equipment design and development, manufacturing, testing and corresponding engineering contracting, engineering supervision, equipment. It has four national standard, four points 2 and three industry authority, is China Institute of Mechanical Engineering Institute and fluid pressure vessel engineering institute affiliated units.
Q:What are the general machinery, equipment and accessories?

General partsGeneral parts: parts produced on a national or international standard are called generic parts and can be broadly divided into several categories:Transmission type: gear drive, chain drive, belt drive, worm drive, screw drive;
Q:Like question, how about this company?Specific points, such as environment, atmosphere, treatment, development space, what ~!Others hope that we can give you more advice

Take the bus to Guang'an public tram station and get off a street outside the Bush White building next to the road outside the Hualian mall was quite can take the car: 109576410 7
Q:State-owned enterprises? Or research institutes? Or something else?

Mechanical department directly under a national comprehensive scientific research institute, mainly engaged in petroleum, chemical industry, energy, metallurgy, gas, environmental protection, national defense and military industry, general machinery, chemical equipment design and development, product development, project contracting, equipment, testing equipment and supervision etc..
Q:Universal mechanical design software

Two dimensional software, such as CAD and CAXA, should still be mastered. If you want to do the design work, it is recommended to learn ANSYS. Really good to learn three software, or good.
Q:This is my 2 major. Why is my classmate only mechanical design, manufacture and automation without general mechanical direction?

Here, general mechanical directions are complementary to automation, indicating that automation is mechanical. And general machinery generally refers to machinery manufacturing and general machinery and equipment. That is to say, the major is mechanical manufacture and control.
Q:Connect to the logistics pipeline can not transport goods?. Is it because the colors don't match? What are the colors of the configuration page of the machine?

I'm not sure about that. You tried using Redstone engine, and I was using the Redstone engine to drive the logistics pipeline
Q:My world Pentagon extensions, universal mechanical V9 version, and end film interface materials, please

This tutorial will mainly be introduced from ten aspects (mechanical, energy, catheter, magic, tools, materials, synthetic parts, powder, decoration, etc.), and we hope to help you.
Q:What's the integrity of Wuxi general machinery works Co., Ltd.? Who knows, come on and answer

Wuxi general machinery works Co., Ltd., formerly known as Wuxi second machine tool plant, founded in 1956.In 1985 our company is listed as the National Machinery Ministry of the city sewage treatment equipment of digestion and absorption of domestic key units, to promote the product structure adjustment of our company, after more than 20 years of development, has formed a city sewage treatment equipment structure as the leading products, and gradually become the sewage treatment plants in three categories key mechanical equipment (suction) - scraping mud machine, grate discharge machine and sludge dewatering machine manufacturer, which has seven products to obtain the national new products, China has the highest market share.In 2001, the company carried out the restructuring of state-owned enterprises. After several years of development, the enterprises established a leading position in the domestic environmental protection machinery equipment manufacturers.
1. Manufacturer Overview

Location
Year Established
Annual Output Value
Main Markets
Company Certifications
2. Manufacturer Certificates

a) Certification Name
Range
Reference
Validity Period
3. Manufacturer Capability

a)Trade Capacity
Nearest Port
Export Percentage
No.of Employees in Trade Department
Language Spoken:
b)Factory Information
Factory Size:
No. of Production Lines
Contract Manufacturing
Product Price Range