Anti-Insect Net
Introduction of Anti-insect Net -85g:
It is weaved by High-density polyethylene (HDPE) UV stabilized mono filament, and is widely used in greenhouse construction.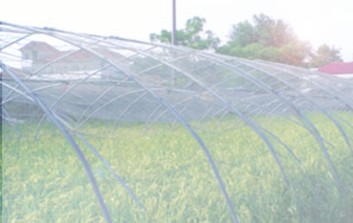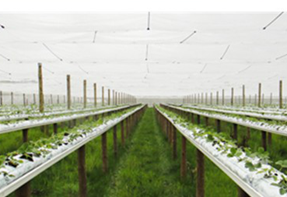 Specifications of Anti-insect Net 85g:
Material

base fabric

Fabric Weight

Uv. Content

Temperature range

HDPE

80gsm up to 200gsm

Standard Weight: 80gsm, 110gsm, 125gsm

0.3% or 0.5%

-40 ~ +80oC
Width: 1m, 1.5m, 2m (can be joined to 10m)
Length: 20m, 50m, 100m
Color: Black, Green, Dark Green
Minimum life length: 4 years, under normal weather conditions and use.
Applications of Anti-insect Net -85g :
- Being an effective protection against insects like white fly, etc.
- Helping reduce the use of phytosanitary products against insects/plagues.
- Allowing maximum ventilation in hot seasons.
Packing of Anti-insect net -85g : :rolls on cardboard tubes & wrapped in plastic.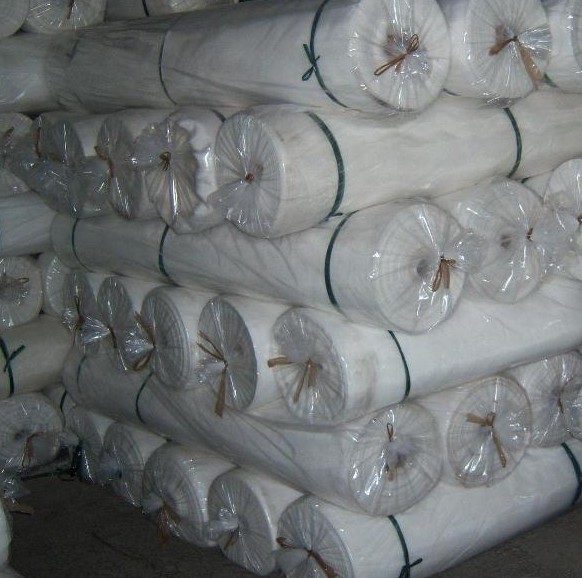 Introduction of CNBM
China National Building Materials (Group) Corporation (CNBM) is a state-owned enterprise in charge of administrative affairs in China building materials industry. Established in 1984, CNBM is a large group corporation of building materials with total assets of RMB 25 billion and a total staff of 30,000. Now CNBM owns more than 200 subsidiaries in and abroad the country, including wholly-owned corporations and joint ventures.
FAQ
1.What is Plastic net ?
It is weaved by High-density polyethylene (HDPE) UV stabilised tape filament, and it is good product to shade the plant. It is widely used in agriculture, and horticulture.
2.What is the feature ?
We always use 100% virgin material with UV, The life of using is at least 3~5years .
3.What is the Plastic Nets used for ?
The BOP nets /Sun shade netting /sun shades could be used for agricultural outdoor canopy/garden canopy, Car Sun Shade /coffee shop and Kidgarden sun shelter/patio cover,green houses,patio gazebo,porch shades,patio awning,car shade,car sunshade etc.
Q:

No, plastic nets are not suitable for use in reptile enclosures. Reptiles have sharp claws and teeth that can easily get caught in the netting, leading to injuries or even death. It is best to use materials specifically designed for reptile enclosures, such as sturdy wire mesh or glass, to ensure the safety and well-being of the reptiles.
Q:

To transport plastic nets safely, it is important to securely bundle and stack them to prevent any potential damage. Additionally, using appropriate packaging materials such as durable plastic bags or wrapping them in protective sheets can further ensure safe transportation. Lastly, securing them tightly on a vehicle and avoiding any sharp objects or rough surfaces during handling can help maintain their integrity throughout the journey.
Q:

Yes, plastic nets can be used for erosion control on slopes. These nets are often made of durable materials that can effectively prevent soil erosion by stabilizing the soil and preventing surface runoff. They can be installed on slopes to provide support and prevent erosion caused by rainfall or water flow. Additionally, plastic nets are lightweight, easy to install, and can be an effective and economical solution for erosion control on slopes.
Q:

Plastic nets can significantly impact water runoff by reducing the rate of surface water flow and preventing soil erosion. These nets act as physical barriers, trapping sediment and slowing down the flow of water over the soil surface. This helps to retain moisture and nutrients in the soil, promoting vegetation growth and preventing the loss of topsoil. Additionally, plastic nets can also aid in filtering out pollutants and contaminants from the runoff, improving water quality. Overall, plastic nets play a crucial role in managing water runoff and minimizing its negative impacts on the environment.
Q:

Plastic nets provide protection against erosion by acting as a physical barrier that prevents soil and sediments from being washed away by water or wind. The nets help to stabilize the soil, keeping it in place, and reducing the impact of erosive forces. Additionally, the open mesh structure of the nets promotes the growth of vegetation, which further aids in preventing erosion by reinforcing the roots and holding the soil together.
Q:

Plastic nets generally perform well in heavy-duty applications due to their strength, durability, and resistance to wear and tear. They are capable of withstanding high loads, providing support, and maintaining their structural integrity even in demanding conditions. However, the specific performance of plastic nets in heavy-duty applications may vary depending on the quality, thickness, and design of the net.
Q:

Yes, plastic nets can be used for tennis court fencing. They are lightweight, durable, and can provide adequate visibility and containment for tennis court boundaries.
Q:

Plastic nets generally do not perform well in high-temperature environments as they have a low melting point.
Q:

Yes, plastic nets are suitable for packaging toys as they provide a protective barrier, allowing the toys to be displayed while preventing them from being damaged or lost during transportation or storage.
Q:

Yes, plastic nets can be used for privacy screens in residential areas. They can be easily installed and provide a cost-effective solution for creating privacy and blocking the view from outside. Additionally, plastic nets are durable and weather-resistant, making them suitable for long-term use in outdoor settings.
We are specializing in the manufacture of many series of knitting net, Such as shading net, fence net, leisure net, beach net, anti-insect net, anti-bird net, olive net,wind defend net for agriculture and horticulture, other series is trellisnet and trampoline net. The products has been exported to many areas and countries ,Such as the EuropeUnion ,America, Southeast of Asia, middle east, Japan etc and very popular with there people.
1. Manufacturer Overview

Location
Zhejiang, China
Year Established
1992
Annual Output Value
US$ 10 Million - US$ 50 Million
Main Markets
50% CHINA , 50% OVERSEA
Company Certifications
GBT19001-2000 -ISO9001:2000
2. Manufacturer Certificates

a) Certification Name
Range
Reference
Validity Period
3. Manufacturer Capability

a)Trade Capacity
Nearest Port
Ningbo ,China
Export Percentage
50%
No.of Employees in Trade Department
6
Language Spoken:
English; Chinese
b)Factory Information
Factory Size:
Above 100,000 square meters
No. of Production Lines
Above 10
Contract Manufacturing
OEM Service Offered; Design Service Offered
Product Price Range
High; Average
Hot Searches
Related keywords