Super Hardness Steel Grinding Ball with Little Breakage Rate for Power Plant and Mineral Procession
Loading Port:

China Main Port
Payment Terms:

TT or LC
Min Order Qty:

25M.T. m.t.
Supply Capability:

200000M.T./Year m.t./month
OKorder Service Pledge
Quality Product
Order Online Tracking
Timely Delivery
OKorder Financial Service
Credit Rating
Credit Services
Credit Purchasing
---
Add to My Favorites
---
As one of the leading grinding balls specialists in China, we can certainly assist you in buying all kinds of grinding balls that suit your company needs. Our yearly production capacity in about 200000 Ton. We own an integrated set of advanced import production line, so that you can be satisfied with the quality of our products.
1.Chemical Composition of Super Hardness Steel Grinding Ball with Little Breakage Rate for Power Plant and Mineral Procession
| | | | | | | | |
| --- | --- | --- | --- | --- | --- | --- | --- |
| Brand | C | Mn | Si | Cr | S | P | V |
| 1A | 0.37-0.55 | 0.50-1.0 | 0.17-0.47 | 0.80-1.2 | ≤0.035 | ≤0.035 | ​ |
| 2A | 0.7-1.00 | 0.7-1.0 | ≤0.025 | 0.4-0.8 | ≤0.025 | ≤0.025 | ​ |
| 3A | 0.45-0.65 | 0.7-0.8 | 1.5-1.8 | 0.77-1.0 | ≤0.006 | ≤0.025 | ​ |
| 45 | 0.40-0.55 | 0.50-0.85 | 0.71-0.47 | ≤0.25 | ≤0.025 | ≤0.025 | ​ |
| 65 | 0.55-0.70 | 0.80-1.25 | 0.17-0.47 | ≤0.25 | ≤0.035 | ≤0.035 | ​ |
2. Hardness of Super Hardness Steel Grinding Ball with Little Breakage Rate for Power Plant and Mineral Procession
| | | | | | |
| --- | --- | --- | --- | --- | --- |
| ​ | 1A | 2A | 3A | 45 | 65 |
| Superficial | >60HRC | >60HRC | >60HRC | >58HRC | >60HRC |
| Volumetric | >58HRC | >60HRC | >60HRC | >55HRC | >60HRC |
3.Feature of Super Hardness Steel Grinding Ball with Little Breakage Rate for Power Plant and Mineral Procession
1) In general, grinding steel ball has high hardness: surface hardness to 58-65 HRC, volume hardness of 56-65 HRC
2) impact toughness high: impact toughness more than 12 J / cm2.
3) broken rate is low: the actual broken rate is not higher than 0.5%.
4) loss of grinding forged steel ball round rate is low.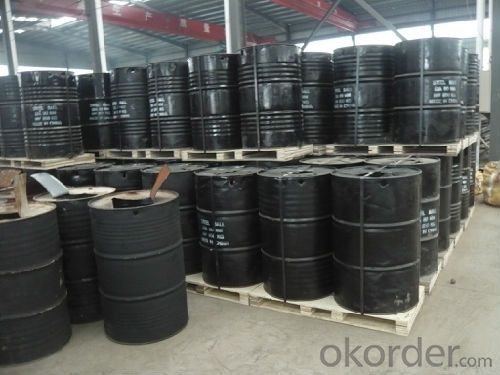 Q:The difference between cement sand castings, resin sand castings and vacuum casting parts

Vacuum casting is the process of using ventilation molds. Molten metal flows into the mold by air pressure, and then removes air to form a vacuum. The casting process is mainly used for small parts or jewelry with exquisite detailsCompared with the traditional clay sand casting, heat hardening resin sand casting production with low surface roughness, high precision, good quality characteristics, dimensional accuracy of resin sand mold after hardening with good rigidity and high, and not easy to deform, so in the choice of process parameters, mechanical processing you can select a smaller margin, thereby reducing the consumption of metal solution and machining cost, which can improve the dimensional accuracy of castings.
Q:Why should pig iron be used in casting?

Not necessarily is iron, steel, stainless steel, aluminum, copper can be cast iron, is cheaper, and better properties of cast out, for example, is not easy to rust, high strength, easy processing and so on, and is the only iron iron cast out, it is not necessarily the raw pig iron, plus some other material
Q:What is the difference between casting and stamping parts?

The purpose of forming processes is to allow the sheet to undergo plastic deformation without breaking the billet and to make the desired shape and size. In actual production, a variety of processes are often applied to a workpiece. Blanking, bending, shearing, drawing, bulging, spinning and rectification are several main stamping processes. The difference between stamping parts and castings: with thin, uniform, light, strong features, stamping can be produced by other methods difficult to make, with stiffeners, ribs, UPS or flanging of the workpiece, to improve its rigidity. Due to the use of precision molds, the workpiece accuracy up to microns, and repeated high precision, specifications consistent, you can punch out of the hole, lug and so on.
Q:Selection of hydraulic press is the casting parts and steel plate welding, how to choose?

Casting parts in one shape, the overall processing in this regard than steel plate welding better. The same price is much more expensive than steel. Large hydraulic presses seldom have casting parts.
Q:What foundry factories are used in the casting parts of China's major automobile manufacturers?

This is too muchYou do not have a specific list of statistics, but there are many foundries in china!Moreover, car prices are unlikely to be ordered in the local factories!
Q:What are the factors affecting the machining process of the casting material and structure?

Medium carbon steel begins, and the casting can not be punched and tapped directlyStainless steel, ordinary grade (Fe based alloy element content, less) can not do heat treatment. But processing small holes or tapping to heat treatment (solution. In practice, the annealing treatment can also be). There are a lot of stainless steel matrix is not to say, for example, nickel, cobalt and tungsten. And so on.
Q:What is normalizing, annealing, tempering, quenching? What is the difference between forging parts and casting parts?

According to the requirements of the workpiece annealing, there are many kinds of annealing process specifications, such as full annealing, spheroidizing annealing and stress relieving annealing. Steel the steel quenching is heated to the critical temperature Ac3 (hyposteel) or Ac1 (hypereutectoid steel) above a certain temperature, holding time, so that all or part of 1 Austenitic, then the cooling rate is greater than the critical cooling rate of fast cooling to below Ms (or near Ms isothermal) of martensite the body (or bainite transformation) heat treatment process. Aluminum alloys, copper alloys, titanium alloys, tempered glass and other materials are usually treated by solid solution or heat treatment with rapid cooling process. Tempering is a heat treatment process where the workpiece is hardened and heated to a temperature below AC1, which remains cool for a certain period of time and then cools to room temperature. Tempering generally followed by quenching, the purpose is: (a) to eliminate the residual stress caused by quenching, prevent deformation and cracking; (b) hardness, strength, plasticity and toughness of workpiece is adjusted, to use performance requirements; (c) the size of organization and stability, ensure the accuracy improvement; (D) and to improve the processing performance. Tempering is therefore the last important step in obtaining the desired properties of the workpiece. According to the tempering temperature range, tempering can be divided into low temperature tempering, medium temperature tempering and high temperature tempering. This answer is recommended by the questioner
Q:My parts complex, machining costs are relatively high, so want to cast, but the surface needs anodizing, what material will be better?

The common material that can be anodized is aluminum alloy. It is recommended to use casting aluminum alloys, such as ZL102 and ZL105, which are commonly used as cast aluminium alloys. The processing of aluminum casting is easy. After processing, the surface of the whole part can be anodized. The color can be chosen.
Q:Does anyone know how to make precise casting parts for aerospace or manufacturers of single and small quantities of automotive parts and components, mainly in Beijing, Tianjin and Tangshan?

List of China's military enterprises list of ten major military groupsChina Nuclear Industry Construction Group CorporationChina Aerospace Science and Technology CorporationChina Aerospace Science and Engineering CorporationChina Aviation Industry CorporationChina Aviation Industry Corporation IiChina State Shipbuilding CorporationcsicChina North Industries Group CorporationChina South Industries Group CorporationChina National Nuclear CorporationKey military enterprisesShipbuilding industry:China State Shipbuilding Corporation (South ship group), (China Shipping Group)China Shipbuilding Industry Corp (North Ship group), (China Shipbuilding Industry)Guangzhou Shipyard International Limited by Share Ltd (GSI)Jiangnan Heavy Industry Limited by Share Ltd (Jiangnan Heavy Industry)Nuclear industry:China National Nuclear Corporation (CNNC)China Nuclear Industry Construction Group Corporation
Q:What are the casting parts tested?

The surface brightness, appearance, size, chemical composition, weight, material, surface defects, internal defects, seals need to be checked, leakage, etc.
CDE is one of the largest factory specialized in producing Forged Grinding Balls and Cast Grinding Balls in China. Our annual production of grinding balls is about 100,000 ton. Our company has passed ISO9001: 2000 quality system authentication. We mainly export our grinding balls to Chile, Peru, Ghana, Argentina, Philippine, South-Africa, Italy, Japan, Korea, India, Australia etc more than 20 countries and areas.
1. Manufacturer Overview

Location
Shandong, China
Year Established
1971
Annual Output Value
US$50 Million - US$100 Million
Main Markets
Domestic Market, Southeast Asia, South Asia, North America, South America
Company Certifications
ISO9001;IS014001 Certificate
2. Manufacturer Certificates

a) Certification Name
Range
Reference
Validity Period
3. Manufacturer Capability

a)Trade Capacity
Nearest Port
Qingdao Port
Export Percentage
No.of Employees in Trade Department
6-10 People
Language Spoken:
English, Chinese, Korean
b)Factory Information
Factory Size:
Above 60,000 square meters
No. of Production Lines
Above 10
Contract Manufacturing
Forged Grinding Ball,Cast Grinding Ball,Casting Cylpebs,Grinding Rods,Decorative Steel Ball
Product Price Range
Average
Hot Searches
Related keywords