1. Ductile Iron Pipe Description :
1) Pipes confirm to ISO2531,K9 class,T type joint,6m long,with inside cements lining conform to ISO4179, outside Zinc spraying(130g/m2) and bitumen coating(70μm) conform to ISO8179.
2) Pipe ends: Spigot and socket ends, with 100% SBR rubber gaskets accoding to ISO4633
3) we can do third party inspection according to customer's request.
4) Our products have been sold to many international market, such as Middle East and South East Asia and Africa.

2. Main Features of the Ductile Iron Pipe:
•High yield strength
•High tensile Strength
•High corrosion resistance
•Pressure Resistence
•Anti-corrosion
•Installation is convenient
•Satisfy the highest hygienic standards

3. Ductile Iron Pipe Images: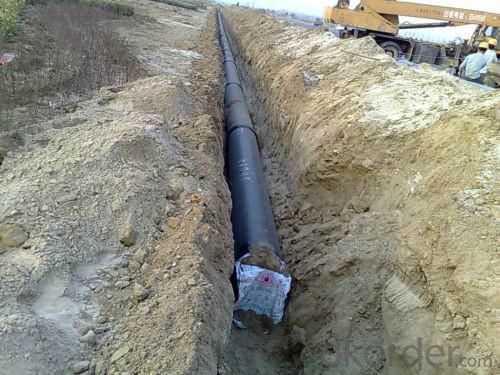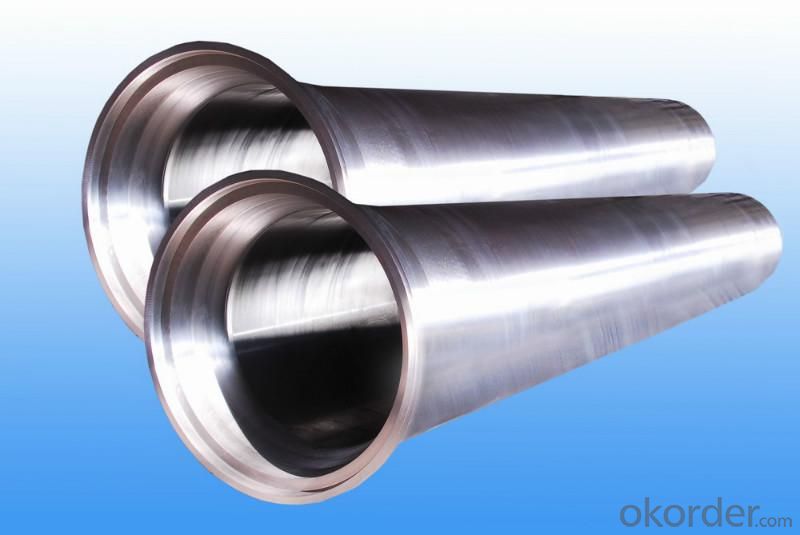 4. Ductile Iron Pipe Specification
Standard: API SPEC 5L 44th eidtion,ASTM A252-98(2007)
Grade: A53 Grades A/B, ASTM A106 Grades B/C,ASTM A179,AWWA, C200, ASTM A139, ASTM A120, API 5L Grade B,X42, X52, X56, X60, X65, X70, X80, X100
Weld Alternatives: LSAW
OD size range: 6.4~44.5mm
Wall thickness: 406.4~1422mm
Length: 3 - 12 m according to requirment
Note: Other grade can also be provided after consulting. Special design are available

5. FAQ:
We have organized several common questions for our clients,may help you sincerely:
1).Q: Why would you choose ductile iron pipe rather than other pipe materials?
A:The reasons are obvious for that not only ductile iron pipe possesses the inherent strength and flexibility of ductile iron, combined with proven corrosion protection systems, but also the cost savings can be achieved from design to installation and commissioning.
2).Q:Why can you guarantee the inner of pipes can't be corroded?
A: High alumina cement mortar lining and sulphate-resistant cement mortar lining. These two special linings are applicable to inner anti-corrosion for sewage pipes, improving resistance to erosion of the sewage components.
Q:What are the risks in the process of conveying ductile iron pipes?

Pile up: when the pipe is stacked, the lower part of the pipe should be covered with a tie or cushion block. The socket of the pipe is interlocked with each other, and the stop wedge must be put in place to prevent the pipe from rolling. Not allowed to be piled on marshes, rough slopes, or badly polluted areas.
Q:What's the difference between ductile iron pipe and cast iron pipe?

Cast iron pipe and ductile iron pipe, cast iron pipe, also known as the cast iron pipe, ordinary gray iron. Often used in socket connection, the sealing material is usually cement rigid interface.
Q:Ductile iron and gray iron is what are the advantages and disadvantages of it

Ductile iron with high strength, gray cast iron wear-resistant, vibration good.This is the reason why large quantities of grey iron are used as gear in imported vehicles.
Q:Advantages and disadvantages of ductile iron pipes

Generally not used in high pressure pipe network (6MPa or more). Because the pipe is relatively bulky, the machine must be used when installing. When the water leak occurs after the test, all the pipes must be dug out, and the pipe can be hoisted to the height of the clamps. The clamps can be installed to prevent leakage.
Q:How to properly maintain FRP pipes

It has excellent corrosion resistanceDo not use cathodic protection and other anti-corrosion measures to produce two contamination of water and other media. Long service life of products.
Q:Ductile iron gears are generally treated without heat treatment

Heat treatment must be necessary, generally annealed first to machine, after quenching or nitriding treatment
Q:What is the exterior anticorrosion of nodular cast iron pipes?

According to the national standard GB/T13295-2008, external corrosion prevention technology of ductile cast iron pipe is coated with asphalt paint, spraying zinc, widely used in domestic manufacturers is spraying zinc spraying asphalt layers corrosion, zinc layer thickness: 130 grams / square meters, the thickness of asphalt 75Um.
Q:What is cast iron pipe, specification for cast iron pipe?

A cast pipe made of cast iron. Cast iron pipes are used for water supply, drainage and gas transmission lines. They include cast iron pipes and pipe fittings.
Q:What's the advantage of FCD50 ductile iron?

Ductile cast iron pipes are called ductile iron pipes.
Q:How can the ductile iron pipe be welded?

Welding cast iron is mainly in three aspects: carbon control, stress elimination, structural adjustment. You can choose better welding materials, such as WE777 and other imported welding materials. Crack resistance is very good. In addition, the sewing process can be adopted in the structure to increase the stability of the welding effect. You can learn more about WE777 welding applications.
1. Manufacturer Overview

Location
Year Established
Annual Output Value
Main Markets
Company Certifications
2. Manufacturer Certificates

a) Certification Name
Range
Reference
Validity Period
3. Manufacturer Capability

a)Trade Capacity
Nearest Port
Export Percentage
No.of Employees in Trade Department
Language Spoken:
b)Factory Information
Factory Size:
No. of Production Lines
Contract Manufacturing
Product Price Range
Hot Searches
Related keywords