Concrete Pump Elbow 90 SCHWING Type
Loading Port:

China Main Port
Payment Terms:

TT or LC
Min Order Qty:

60 pc
Supply Capability:

10000 pc/month
OKorder Service Pledge
Quality Product
Order Online Tracking
Timely Delivery
OKorder Financial Service
Credit Rating
Credit Services
Credit Purchasing
---
Add to My Favorites
---
Product Name: Concrete Pump Elbow 90 Degree SCHWING Type
1. Specification of Concrete Pump Elbow
Materials: High Manganese casting mn13-4
Concrete Pumping Capacity: about20, 000M3
Inner Diameter: 125mm
Outer Diameter: 139mm
Radius: 275mm
Flange: 148mm
Degree: 90°
Standards: ASTM A128-C
Notes: total series of concrete pump elbows for different brand concrete pump(PUTZMEISTER, SCHWING, CIFA, SANY, ZOOMLION, IHI, KYOKUTO Etc)available from us, including 10 degree, 15 degree, 30 degree, 45 degree, 90 degree, and other casting hopper elbows.
2. Application of Concrete Pump Elbow
Widely used on concrete pump truck, concrete placing boom, trailer concrete pump etc, for concrete delivery direction change.
Our concrete pump elbows have been successfully exported to many countries from 1998, Our main markets as below: Middle East, Southeast Asia, America, Brazil, Italy, Russia, South Africa etc
Aiming at the largest concrete pump parts manufacturer, and reliable, professional supplier in China, we can supply concrete pump elbows, delivery pipes, casting or forging couplings, end rubber hoses, rubber pistons, tungsten wear plates, delivery cylinders, and other hydraulic parts, one stop service for your concrete pump parts and accessory business.
3. Package and Delivery of Concrete Pump Elbow
Every 60pcs put in one seaworthy wooden box, and 20 boxes in one 20feet container.
Optional wood materials: veneer wood or other wood.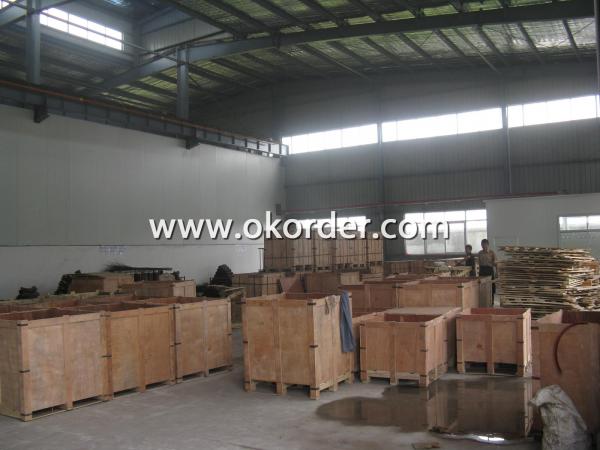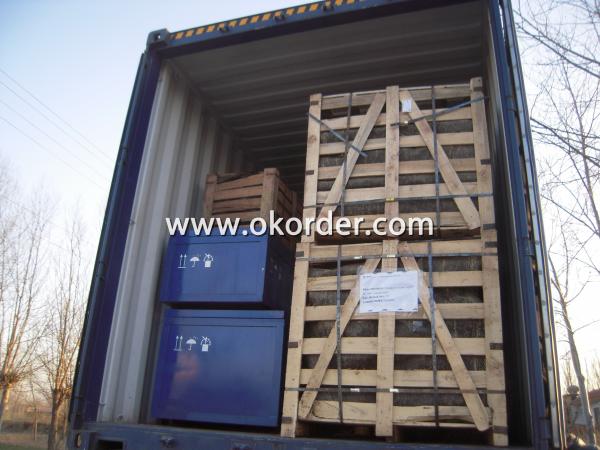 4.Production of Concrete Pump Elbow
Our Concrete Pump Elbows are made with advanced technology of Precision Investment Casting of WAX- RELEASE, through the process of Wax Molding, Wax-release, Baking, Casting, Polishing, and Heat Treatment. Etc.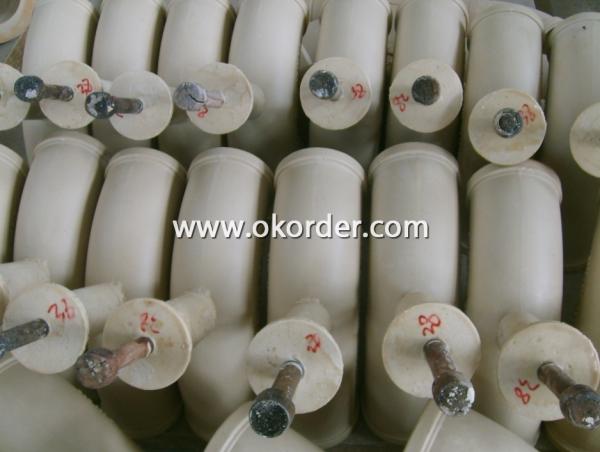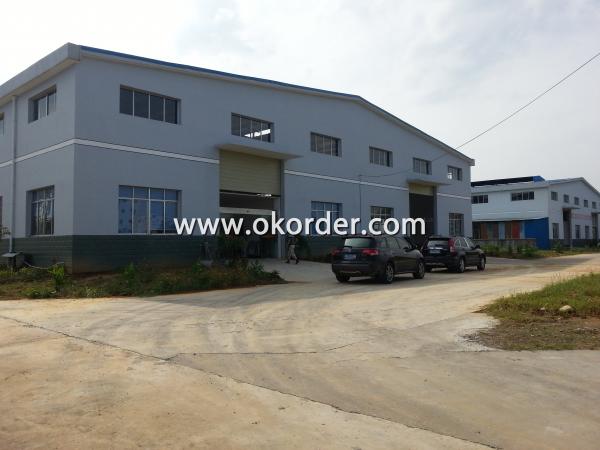 5.Primary Competitive Advantages
1) Brand-name Parts
2) Country of Origin
3) Competitive Price
4) Good Product Performance
5) Prompt Delivery
6) Quality Approvals
7) Good Reputation
8) Expedite Communication
9) Good Packaging
10) Distributorships Offered
11) One Step Service
12) Good Quality Service
13) Small Orders Accepted
Q:What type of industry does the machinery and building accessories processing belong to?

Every industry has average tax rate, the contribution of each this argument does not exist, the industrial enterprise is nade VAT. The more value-added products you pay more.
Q:What are the world famous mechanical equipment exhibition?

1, the German BMW Exhibition (BAUMA) sponsored by: Messe M nchen GmbH, held every three years, has held 30 sessions, the thirty-first will be in April 2016 11-17 in the German city of Munich exhibition centre. The German international engineering machinery, building materials machinery, mining machinery, construction vehicles and Equipment Expo is the world's largest and most influential international engineering machinery, building materials machinery, mining machinery industry exhibition, every three years regularly held in Munich in germany. The fair combines science and technology, trade, information and technical cooperation
Q:Construction machinery production need to deal with what documents?

At all levels of production safety responsibility system, mainly refers to: the legal representative of the safe production responsibility system; the responsible person in charge of safety production safety responsibility system; the technical director (Chief Engineer) production safety responsibility system; the safety department (Department) Changan production responsibility system; responsibility for production safety, the project manager; specifically (and) post safety responsibility system for production safety; construction technician (technician), safety production responsibility system; 8 class (Group) Changan production responsibility system; workers, production safety responsibility system. Departments responsible for production safety system, mainly in accordance with the functions of enterprises set up departments, the corresponding formulation of the responsibility system for safety in production.
Q:What measures can effectively reduce the construction accident rate?

Hefei construction workers training _ eliminate dangerous source: eliminate the risk source of the system can fundamentally prevent accidents. But an important point of system safety is that it is impossible to completely eliminate all sources of danger and that people can only selectively eliminate several specific sources of danger. Generally speaking, when the risk of a dangerous source is higher, we should first consider whether we can take measures to eliminate it. A dangerous source can be completely eliminated by selecting the proper production process, technology, equipment, reasonable design, structural form or suitable raw material. For example: instead of the power system with pneumatic or hydraulic system, to prevent the occurrence of electrical accidents; instead of compressed air system for hydraulic system, to avoid the pressure vessel, pipeline rupture caused by shock wave; with incombustible materials instead of combustible materials, to prevent the occurrence of fire. It should be noted that sometimes measures are taken to eliminate certain sources of danger, but new sources of danger may be brought about. For example, an electric pneumatic system instead of a power system can prevent electrical accidents, but a physical explosion accident may occur in the compressed air system.
Q:Building materials, equipment, components and fittings products must have "three certificates" is what cards?

Three is a business license, certificate of product quality, product quality inspection certificate. Business license is the legal provisions of some industries must be licensed, and handled by the competent department of the operating permit, such as tobacco monopoly license, drug business license, business license and other dangerous chemicals.
Q:What are the sectors of machine building and parts processing?

Industry to classify, it is not very strict. For example, the insurance industry, mining, energy, food, hotels, real estate services industry, garment industry, advertising industry, aerospace, aviation, chemical, chemical, construction, health care, education, training, computer, metal smelting, fire, police, soldiers, accounting, beauty, body, media, publishing, wood, paper retail, wholesale, agriculture, tourism, justice, lawyers, sports, sports, arts, entertainment, medical, art, design, banking, finance, Internet, music, dance, postal, courier, transport, consulting services.
Q:What are the mixing arms of the concrete mixer?

Mixing arm concrete mixer is a component of the mixing arm itself and divided into lateral mixing arm (positive and negative points), stirring arm (also have positive and negative points), stirring arm below is the bearing seat connected, connected with 4 sets of high strength bolts with stirring arm. The top is equipped with wear-resistant mixing blades, connecting with mixing blades, high-strength bolts 2 sets. In addition, some manufacturers have designed mixing side bonded shaft swivel, is installed in the interval between the stirring arm fixed and rotated in two ways.
Q:What are the mechanical drawing software?

The plane is mainly CAD and CAXA, there are some non mainstream mechanical engineer what, mainly engaged in your spare parts of machinery industry, roughness, form and position tolerance requirements, recommendations for CAXA, which symbols are readily available, there are standard parts library, mechanical symbols library etc..
Q:What are the sub projects of a construction project?

Appendix B Construction Engineering Division (sub branch) engineering, sub project division, B.0.1 Construction Engineering Division (sub branch), engineering, sub projects can be divided into table B.0.1. Table B.0.1 division number of construction works, sub works and sub projects
Q:What are the construction materials, components, fittings and equipment in construction?

3. Equipment: a complete device which belongs to the unique function of each function of the construction project. There are systems, equipment and conventional equipment, such as: elevator, automatic fare collection, HVAC, gas fire protection, etc..
1. Manufacturer Overview

Location
Year Established
Annual Output Value
Main Markets
Company Certifications
2. Manufacturer Certificates

a) Certification Name
Range
Reference
Validity Period
3. Manufacturer Capability

a)Trade Capacity
Nearest Port
Export Percentage
No.of Employees in Trade Department
Language Spoken:
b)Factory Information
Factory Size:
No. of Production Lines
Contract Manufacturing
Product Price Range