Concrete Pump Rubber End Hose 5'' 5m
Loading Port:

China Main Port
Payment Terms:

TT or LC
Min Order Qty:

10 pc
Supply Capability:

5000 Per Month pc/month
Inquire Now
Customer Service
OKorder Service Pledge
Quality Product
Order Online Tracking
Timely Delivery
OKorder Financial Service
Credit Rating
Credit Services
Credit Purchasing
---
Add to My Favorites
---
Product Name: Concrete Pump Rubber End Hose 5'' Length: 5m
1. Specification of Concrete Pump Rubber End Hose 5'' Length: 5m
Type: 2 layers steel wire or 4 layers steel wire
working pressure: 85bar or 1232PSI
Dimensions: DN100, DN125, DN150, 4'', 5", 6''
Flanges: Single end, or double ends
Coupling: Painted or Galvanized.
Different Length available.
Notes: total series of concrete pump rubber hose for different brand concrete pump(PUTZMEISTER, SCHWING, CIFA, SANY, ZOOMLION, IHI, KYOKUTO Etc) available from us, different length of rubber hose as customers requirments .
2. Application of Concrete Pump Rubber End Hose 5'' 5m
Widely used on concrete pump truck, concrete placing boom, trailer concrete pump etc, for concrete delivery and placement pumping.
Our concrete pump rubber hoses have been successfully exported to many countries from 1998, Our main markets as below: Middle East, Southeast Asia, America, Brazil, Italy, Russia, South Africa etc
Aiming at the largest concrete pump parts manufacturer, and reliable, professional supplier in China, we can supply concrete pump elbows, delivery pipes, casting or forging couplings, end rubber hoses, rubber pistons, tungsten wear plates, delivery cylinders, and other hydraulic parts, one stop service for your concrete pump parts and accessory business.
3. Package and Delivery of Concrete Pump Rubber End Hose 5'' 5m
Every 200pcs put in one 20 feet container.
4. Production of Concrete Pump Rubber End Hose 5'' 5m
Our Concrete Pump rubber hoses are made with advanced technology of weaving and natural rubber formula.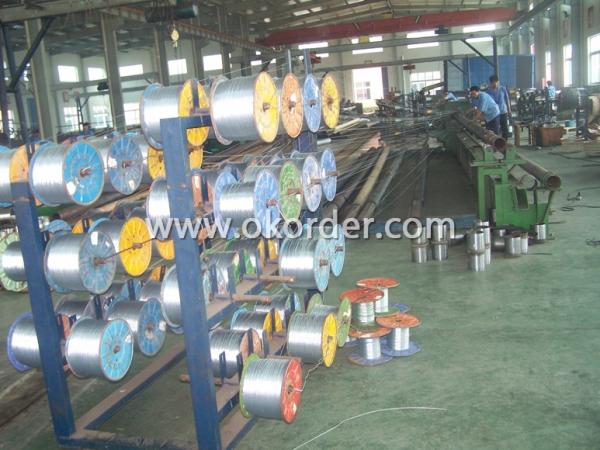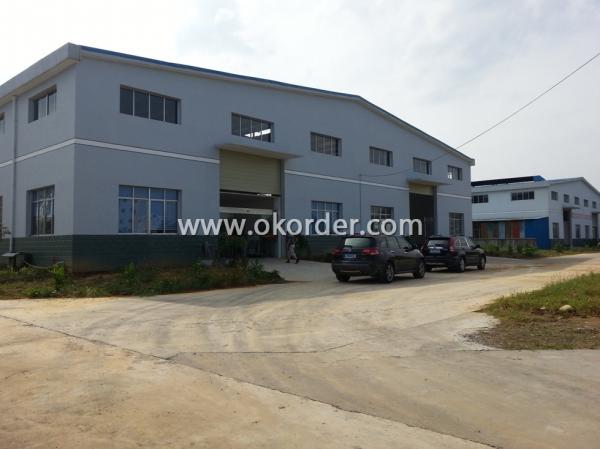 5. Primary Competitive Advantages
1) Brand-name Parts
2) Country of Origin
3) Competitive Price
4) Good Product Performance
5) Prompt Delivery
6) Quality Approvals
7) Good Reputation
8) Expedite Communication
9) Good Packaging
10) Distributorships Offered
11) One Step Service
12) Good Quality Service
13) Small Orders Accepted
14) Overseas Service Branches
Q:What are the world famous mechanical equipment exhibition?

2 、 Las Vegas Construction Machinery Exhibition (Conexpo-Con/Agg) sponsored by the American equipment manufacturers association, the American precast concrete association, the United States sand association. It is the world's second largest construction machinery exhibition after BAUMA. The exhibition, sponsored by the American Association of equipment manufacturers, has been held every three years for nearly a hundred years. The next exhibition will be held on March 2017 7-11. The exhibition is of great size and numerous merchants. It has focused on world famous brands such as Caterpillar, Komatsu, Liebherr and Volvo. It is an important platform for displaying the latest technology, equipment and products in the industry.
Q:What is equipment manufacturing and machinery manufacturing? What's the difference between them?

Equipment manufacturing, also known as equipment industry, mainly refers to the capital goods manufacturing industry, is to meet the needs of the development of the national economy departments and national security needs and manufacture all kinds of technical equipment industry collectively. According to the national economy sector, its range of products including investment manufactured goods machinery electronics and ordnance industry, belonging to the metal products industry, general equipment manufacturing industry, special equipment manufacturing, transportation equipment manufacturing, electrical equipment and equipment manufacturing industry, electronics and communications equipment manufacturing, instrumentation and cultural office the equipment manufacturing industry in the 7 major categories of 185 kinds.
Q:Definition of large mechanical equipment?

Depending on the size of the part to be machined, the parts must be set up as large equipment with the aid of a crane, and large machinery is usually assembled after the parts have been delivered to the destination. Material handling machinery is mainly in enterprises (including terminals, materials, mines and commercial warehouses, etc.) within the material handling, transportation, lifting, stacking and storage of machinery and equipment
Q:What kind of electrical equipment do you have? What are the main components of each device?

1 、 electrical equipment part of electrical equipment mainly refers to: substation and distribution of power equipment and local scattered power, lighting distribution box. Such as: dry type power transformer, high voltage and low voltage power distribution cabinet, control the use of DC cabinet (with battery), standby uninterruptible power supply cabinet, lighting distribution box, power distribution box (cabinet), power factor capacitor compensation cabinet and standby diesel generator etc.. The utility model is characterized in that the rated voltage is mostly 10KV380V/220V by the combination of independent functional electric components, and the voltage is only 24V or 12V in the control system only.
Q:How are buildings, installations and materials divided?

Provisions on the division of equipment and materials for engineering construction? [answer] the division of equipment and materials in engineering construction is directly related to the reasonable division of investment structure, budget preparation and calculation of construction output value. In order to reasonably determine the project cost, strengthen the investment in the process of construction and management, the equipment and materials in the engineering construction is unclear, especially the universal controversial common problems and put forward the principle of division of fifteen copies of "national unified installation project budget quota" of the equipment and materials are divided, the provinces, autonomous regions and municipalities directly under the central government and the relevant departments of the State Council, the Department should be combined with the local situation, formulate rules for its implementation, and report to the Ministry of construction for the record.
Q:The building electrical iron pipe and the pipe line fixing member connected to what is called, what is called the iron pipe and the 86 fixed part of tin

The distribution of the construction site, construction machinery and electric hand-held electric tools, lighting, construction site construction site: risk factors and lightning protection, the construction site of common electrical tools and instruments, the construction site of the electricity management, common electrical fault, accidents and accident cases.
Q:What are the principles, performances and uses of the commonly used construction machinery equipment?

2.: Principle: loader loader work, powered by a flywheel of the diesel engine to the hydraulic torque converter, the torque converter will drive to the gearbox, and before and after the output flange of the gearbox, the power output of the gearbox after the transmission shaft are respectively transmitted to the front and back drive axle to drive the wheels forward. Performance: 1) Central articulated frame, turning radius is small, flexible and convenient operation in narrow space; 2) using hydraulic mechanical transmission, according to the size of the external resistance and automatic stepless speed change, which can make full use of engine power, and improve the maneuverability, simplifies the loader operation. Is to protect the transmission parts and engine; 3) adopts full hydraulic steering, power shift transmission, hydraulic or flexible manipulation, portable and flexible machine; 4) stable and reliable operation; wide use of low-pressure off-road tires, rear axle swing, with good cross-country performance and through the performance by 5); gas cap oil disc brake system and brake foot up, emergency braking system, the braking performance is safe and reliable; 6) with advanced structure and bright cab. The air conditioning system operates more comfortably. Uses: loaders are mainly used for shovel, loading, unloading, transport of soil and stone a kind of bulk materials, rock and hard soil can also be slightly shovel operations.
Q:How are the machine parts stacked?

Then there is a point to note, that is, from there to get used, must be put back where, so that will be organized, all things are owned by you, it will not mess.
Q:What are the sectors of machine building and parts processing?

3., machinery manufacturing is also a kind of industry, many industries have parts manufacturing, processing links. Therefore, the processing of parts does not belong to a particular industry.
Q:What are the mixing arms of the concrete mixer?

Mixing arm concrete mixer is a component of the mixing arm itself and divided into lateral mixing arm (positive and negative points), stirring arm (also have positive and negative points), stirring arm below is the bearing seat connected, connected with 4 sets of high strength bolts with stirring arm. The top is equipped with wear-resistant mixing blades, connecting with mixing blades, high-strength bolts 2 sets. In addition, some manufacturers have designed mixing side bonded shaft swivel, is installed in the interval between the stirring arm fixed and rotated in two ways.
1. Manufacturer Overview

Location
Year Established
Annual Output Value
Main Markets
Company Certifications
2. Manufacturer Certificates

a) Certification Name
Range
Reference
Validity Period
3. Manufacturer Capability

a)Trade Capacity
Nearest Port
Export Percentage
No.of Employees in Trade Department
Language Spoken:
b)Factory Information
Factory Size:
No. of Production Lines
Contract Manufacturing
Product Price Range