garden greenhouse sunshade net
Size:188*514cm
Made of aluminum and plastic cover
garden greenhouse sunshade net
Product Description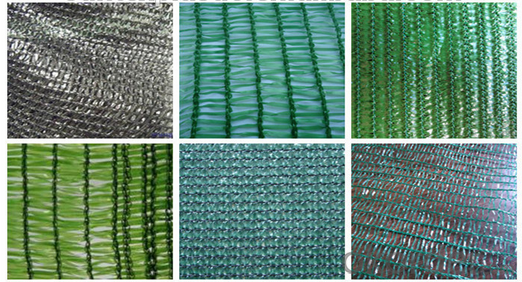 Our prefabricated greenhouse shade panels come ready in a wide variety of sizes and are already grommeted to save you time and money. Our prefabricated shade panels come in 55% shade to meet your specific application.
ABS55V(55% shading,20% energy saving, Installation RH)
| | | |
| --- | --- | --- |
| Item | Size | Section |
| 1800 shade kit | 520X180cm | 1 |
| 2000 shade kit | 645X200cm | 1 |
| 2500 shade kit | 450X250.8cm | 1 |
| 3000 shade kit | 520X155cm | 2 |
| 3700 shade kit | 520X186cm | 2 |
| 4000 shade kit | 645X200cm | 2 |
| 4300 shade kit | 520X217cm | 2 |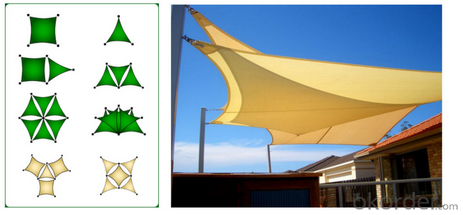 Polyethylene Adumbral Netting For Agriculture

( other kinds as per your request )
width : 1) round wire:1m ~4m; 2) flat wire 1m~10m
length : can be customized as per your requirements
shade rate: 30% - 95% or as your request .
Weight: 55g/m2~240g/m2
Color: Green, dark green, black, yellow, gray, blue, etc…
Usages :
Shade net has many usages, such as:
- against sunshine in greenhouses and film tunnels
- grains collection in horticulture and forestry
- as a protective material in sport centers and pools
-as a protective material and sunshade in construction area
summer : keep from the heavy sunshine and the rain . down the high temperature and keep the inside damp not dry , protection against insects .
winter : keep the inside warm
shade net
100% HDPE Green Sunshade net
Material: HDPE
Weight: 50-350gsm
UV: 5-10years
Color: Many colors and also accept customized colors
Package: Make in rolls
Features: 1) Material: virgin HDPE and UV resistant
2) Any color is available.
3) Max width 6m(mono tape)
4) Shade rate 30%-95%
5) Weight 50 gsm - 350 gsm
6) Useful life: 5-10 year.
7)Length: According to your request
Function of shading net:
Shade net will Blocks sun &heat, Provides 75% More Shades, Lower temperature, Protect against harmful ultraviolet Rays
Used to provide shade against sunlight and control temperature
.Shade net can also be used for greenhouses to protect flowers, trees against frost ,and hail damage .It can also used for playhouse ,temporary fencing,
shade fabrics give uniform shading and allow crops to retain more moisture. Our shades can help reduce temperature extremes on plants and slow heat loss at night.
Easy to install with optional accessories if necessary.
Welcome to visit our factory,we can make all kind of net,
Shade Net , Bird Net, Olive Net, Hail Net, Ground Cover, Anti bird net, Support Net etc for Agricultural
Safety Net, Debris Netting etc for Construction
Cargo Net, Industrial Net in Knotty and Knotless Type
Fishing Net
Sports Net ( basketball net, volleyball net, football net ,tennis net etc )
1.Q:Are you a factory or trading company?
A:We are a factory owed trading company. We are professional manufacturer which have more than 23 years production experience on all kind of plastic netting products. At the same time, we are providing sourcing service for other products.

2.Q:Where is your factory located? How can I visit there?
A:Our factory is located in Shanghai, China. You can take flight to Shanghai Hongqiao airport, and 25 mins reach to our factory.
3.Q:What is the material of your products?
A: We use the raw material of High Density Polyethylene (HDPE) with UV Stabilized & Igranox to make our netting
4.Q:How does your factory do regarding quality control?
A: we are very proud to let you know that , We use the best raw material , have at least 5years experienced workers , the advanced machine and specialized team to assure the quality
We perform Quality Control inspections on 100% of our products.
Our inspection standards are strictly in accordance with the ISO9001 certification system.
Q:

Plastic nets perform well in windy coastal areas due to their lightweight and flexible nature, allowing them to withstand strong winds without getting damaged or displaced easily. They are designed to allow air and water to pass through, minimizing resistance to wind and reducing the risk of being blown away. Additionally, the durability of plastic nets makes them an ideal choice for coastal areas, as they can withstand the corrosive effects of saltwater and maintain their functionality over time.
Q:

Plastic nets help in waste management by acting as a barrier to prevent trash from spreading and littering the environment. These nets are commonly used in garbage bins, dumpsters, and waste collection areas to secure and contain the waste materials. The nets enable easy collection and transportation of waste without the risk of debris being blown away by wind or scattered by animals. Additionally, plastic nets can also be used in recycling facilities to sort and separate different types of waste, ensuring a more efficient waste management process.
Q:

Yes, plastic nets can be used for creating anti-bird barriers on roofs.
Q:

Yes, plastic nets can be used for creating privacy screens. They are lightweight, flexible, and provide a level of privacy by obstructing direct views while still allowing air and light to pass through. Plastic nets are commonly used in outdoor settings such as gardens, balconies, or construction sites to create temporary or permanent privacy screens.
Q:

The different mesh sizes of plastic nets can vary depending on the specific application and requirements. Some common mesh sizes include 1/4 inch, 1/2 inch, 1 inch, and 2 inches, but there are many other options available in the market.
Q:

Yes, plastic nets can be used for packaging baby products. They are lightweight, flexible, and provide adequate protection to the products, making them suitable for packaging various baby items such as toys, bottles, or clothing.
Q:

Yes, plastic nets are commonly used in the packaging industry. They are often utilized for securing and protecting various products during transportation and storage.
Q:

Yes, plastic nets are commonly used in the mining industry for various applications such as rock support, slope stabilization, and debris control. These nets are designed to provide reinforcement and containment, enhancing safety and productivity in mining operations.
Q:

Yes, plastic nets can be used for packaging electronics. They are often employed to provide protection and secure the components during transit. The nets can help prevent damage, offer some level of cushioning, and allow for airflow while keeping the items securely in place.
Q:

Yes, plastic nets can be used for packaging beauty products. Plastic nets provide a protective layer, allowing visibility of the product while preventing damage or contamination. Additionally, they are lightweight, cost-effective, and can be customized to fit different product shapes and sizes.
1. Manufacturer Overview

Location
Year Established
Annual Output Value
Main Markets
Company Certifications
2. Manufacturer Certificates

a) Certification Name
Range
Reference
Validity Period
3. Manufacturer Capability

a)Trade Capacity
Nearest Port
Export Percentage
No.of Employees in Trade Department
Language Spoken:
b)Factory Information
Factory Size:
No. of Production Lines
Contract Manufacturing
Product Price Range
Hot Searches
Related keywords