2023 New production High Quality 3003 Alloy Aluminium Circle and Aluminum Disc
Loading Port:

China main port
Payment Terms:

TT or LC
Min Order Qty:

10 m.t.
Supply Capability:

10000000 m.t./month
Inquire Now
Customer Service
OKorder Service Pledge
Quality Product
Order Online Tracking
Timely Delivery
OKorder Financial Service
Credit Rating
Credit Services
Credit Purchasing
---
Add to My Favorites
---
1.Specification & Description
2.Application :
For Aluminium cookware,pot,pan,stock pots,frypan,reflector of the light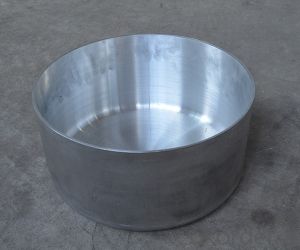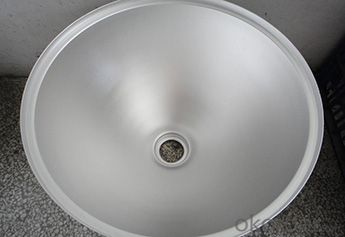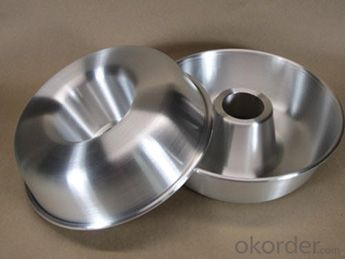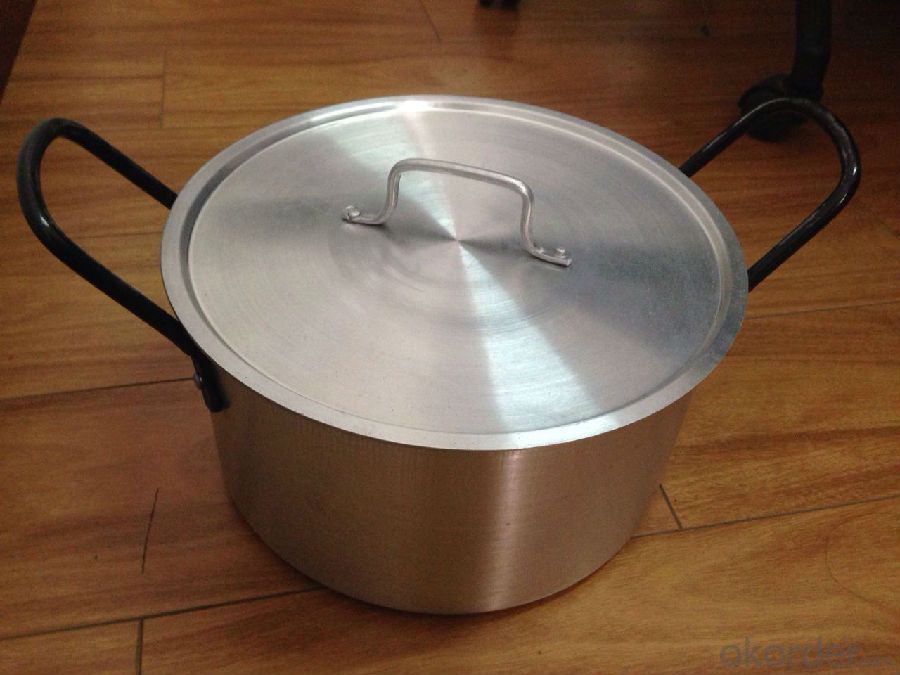 3.Packing Pictures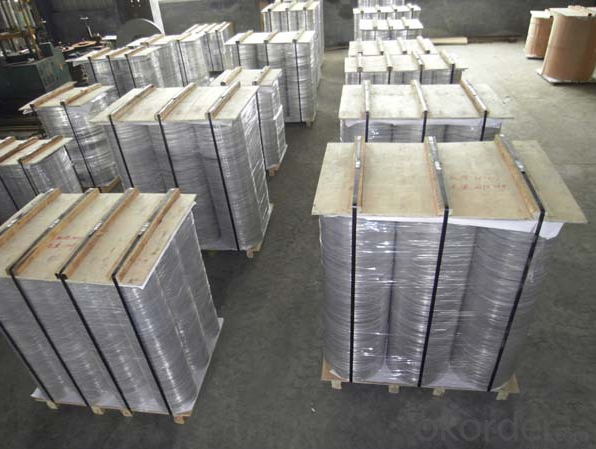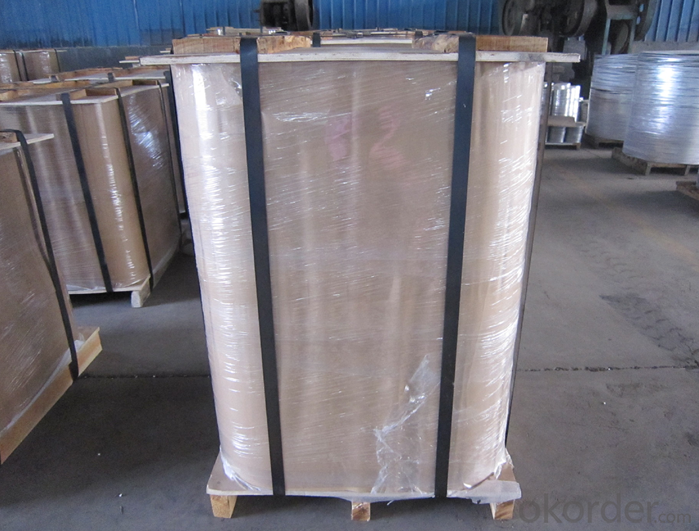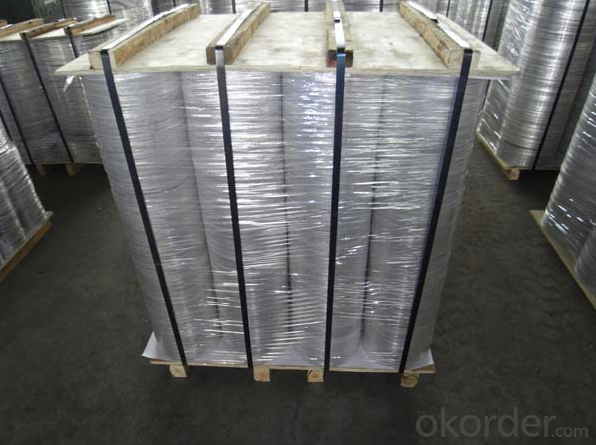 Q:My new home has a mix of copper and aluminum wiring. My mother used a shop vac in one of the recepticles last week and blew two of them in my bedroom. Then this weekend my brother was replacing my exhaust fan in the bathroom and that proceeded to blow the entire bedroom and bathroom including ceiling fans, lights and all recepticles. Does anyone have any ideas?

Many older homes in Las Vegas had aluminum wires before they figured it out, the wire contracts and expands with the heat and, what does Las Vegas have, heat of course. Other places have the same thing. It was a War thing during WW2 for copper wire, use Aluminum instead but, now, it raising heck with the homes that have it. I've seen the entrance boxes where the wires come in and the wires are a good half inch away from the hold downs, when you come back in the morning when it's cool, they're tight. I would suggest an electrician and, get someone that's knowledgeable with the codes and, wiring in the area you live in and, the wiring.
Q:Aluminum siding is essentially maintenence-free, extremelydurable, and is a great insulator, even better than brick. Brickleaks air through the mortar between the bricks, especially in olderhouses that need tuckpointing. My question is, do you feel sidingstill has a declasse connotation, or is it getting more acceptableas the years go on?

Can't beat brick!!!
Q:How does the aluminum plate manufacturer prevent the aluminum plate from scratching?

Chaoyang aluminum manufacturers tell you that you can ask the manufacturer to cover the aluminum plate surface, to prevent aluminum plate scraping it!
Q:I'm trying a new brownie recipe for the holidays this year. My experiences with baking brownies is never good. After I've taken them out of the oven and let them cool, I can never get them out of the pan without them falling apart on me! Can I bake brownies in the pan if it's lined with aluminum foil? I think that may make them easier to get out. Also, the new recipe I'm trying is actually a cheater recipe that starts with devils food cake mix. These are going to be gifts for friends and coworkers, and I just want perfectly squared, clean brownies! Any tips or ideas?

Foil Lined Baking Pan
Q:is aluminum foil spacer poisonous after heating?

many baked food will use aluminum foil.
Q:I recently had a new bridge plate and knobs made from aluminum for my guitar. They are bare uncoated aluminum. How would I go about protecting the parts from oxidation and corrosion? I just worry about the bridge plate because of sweat from playing my guitar near the bridge. There are no local places to get the parts chromed or anodized unfortunately.

Aluminum rusts just like Iron, but Aluminum Oxide (unlike Iron Oxide) is tough and forms a layer a molecule or (a few) two thick and does NOT flake off easily. A related form you'd be familiar with is Corundum (2 Aluminum molecules and 3 Oxygen molecules + some trace elements), aka sapphire or ruby depending on being blue or red respectively. This is the same material that Rolex uses to make its watch faces; the famous sapphire surface that is highly resistant to scratching. In short, you have nothing to worry about, especially as aluminum used for commercial purposes is often alloyed with Chromium to increase durability.
Q:I have a lot of old aluminum cake pans, coffee pots, pots and pans and various old nuts and bolts made of aluminum. Would it be worth it to scrap them? They really aren't usable for cooking anymore. They are clean.

Aluminum is around 80 cents - 1$ per lb depending on grade. For current pricing you can try www.scrapmetalpricesandauctions.c...
Q:The real bumper/ reinforcement bar that is behind the plastic bumpers. Magnet don't stick to it and it don't rust which both types of metal are pretty much like that.

i agree, the main bumper support under the plastic bumper skin, is aluminum.
Q:I have tried every possible one and every time i put it on it makes the smell 10x worse. It doesn't help at all it only makes it worse. Has ANYONE found one that actualy works? I hear that aluminum causes problems like alzheimer's.

use a peach smelling 1 it works 4 me! thankz 4 the best awnser!!!!!!!!!!!!!!!
Q:I have been doing this science prac at school and I have received some strange results. I measured the density of this metal, which leads me to believe it is Aluminium. Also, its silvery appearance supports this. When I have attempted to react it with Hydrochloric Acid, Sulfuric Acid and the nitrates/chlorides of a few metals, I have received some odd results.Despite having a high reactivity, the only substance it has reacted with so far out of all of the above is Tin Chloride. Am I doing something wrong? Is it possible that it isn't aluminium and rather a similar metal such as zinc? Thanks in advance :)

Aluminum is very reactive so what happens is that it has a coat aluminum oxide as soon as it comes in contact with oxygen the outer layer forms aluminum oxide Al2O3. That is why Aluminum does not rust. The Al203 coat protects it.
1. Manufacturer Overview

Location
Year Established
Annual Output Value
Main Markets
Company Certifications
2. Manufacturer Certificates

a) Certification Name
Range
Reference
Validity Period
3. Manufacturer Capability

a)Trade Capacity
Nearest Port
Export Percentage
No.of Employees in Trade Department
Language Spoken:
b)Factory Information
Factory Size:
No. of Production Lines
Contract Manufacturing
Product Price Range