Zinc Alloy Kitchen Handle/European Style Knobs CL038
Loading Port:

China main port
Payment Terms:

TT OR LC
Min Order Qty:

100 pc
Supply Capability:

5000000 pc/month
Inquire Now
Customer Service
OKorder Service Pledge
Quality Product
Order Online Tracking
Timely Delivery
OKorder Financial Service
Credit Rating
Credit Services
Credit Purchasing
---
Add to My Favorites
---
INTRODUTION
The handle for kitchen cabinet is perfect for smaller doors such as pantry doors, large cabinets and interior doors. It is available in brushed nickel, chrome and oil rubbed bronze finishes to fit any decor; but it is the sharp, clean lines of this handles for kitchen cabinet that give it a modern feel.
This modern handles for kitchen cabinet is made out of zinc alloy. It has a center to center mounting (distance between the 2 mounting screws). For use on doors made of wood, metal or composites (such as fiberglass).
SPECIFICATION
1. Material: Zinc Alloy/Aluminum
2. Finish:PB/AB/AC/SN/SC
3. Color: Any color can be customized
4. Usage: Door, Cabinet, Drawer, Dresser,Wardrobe
5. Package: Poly bags/White boxes/Export Standard Carton
CABINET HANDLE
| | |
| --- | --- |
| PRODUCT NAME | CABINET HANDLE |
| MATERIAL | ZINC ALLOY/ALUMINUM |
| FINISH | PB,AB,AC,SN,SC |
| COLOR | Any color can be customized |
| WDITH | 10mm |
| HEIGHT | 39mm |
| OVERALL LENGTH | 106mm |
| MOUNTING LENGTH | 64mm/96mm/128mm/160mm Center to Center |
| USAGE | Door, |
| SHIPPED WITH | screws and kitchen cabinet handles |
| PACKAGE | poly bags+white box+export carton |
| DELIVERY TIME | 35days after payment |
| MOQ | 1000 Piece/Pieces kitchen cabinet handles |
FAQ
1. Will this kind of cabinet handle get rust after using a long time?
No, the material of the cabinet handle is zinc alloy, which can prevent the handle from corrosion in the humid environment.
2. Can I get the sample from you?
Yes, you can get the sample directly from us.
FACTORY

PACKAGE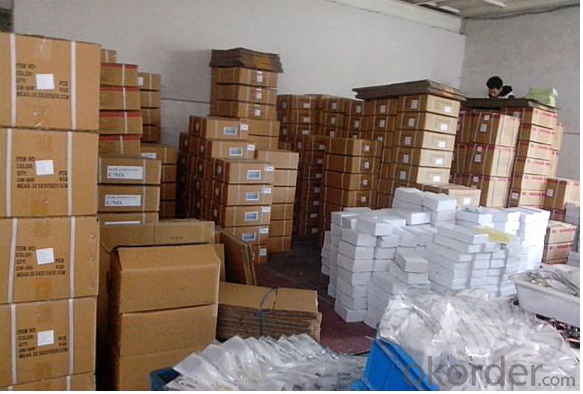 Q:What materials do you use for furniture?

Furniture is a man-made sheet particleboard, fiberboard, plywood and other material of the production of furniture, it is a new type of furniture after the second world war developed, it takes the traditional production methods, and with a metal rod, dowel joint assembly etc.. The main parts of panel furniture have the function of bearing, enclosure and decoration.
Q:What furniture should I put in the bedroom?

First, the location of the bed, from the home feng shui point of view, the bed should not be placed on the opposite side of the bedroom door, preferably on the side of the door, to ensure the privacy of bedroom space. It is recommended that the bed, bedside table and dresser should be of the same color.Second, bedroom avoid color too much. Bedroom space is a place to rest, should pay special attention to collocation. The same room for too many colors, different rooms can be respectively set color, not garish.
Q:What brand is pine furniture good?

Many brands, such as X.M.B, Xianglixie, Hong Bo, fairy forest and so on, to see what brand of your local pine. Because some places do not necessarily have these brands. And each brand is about the same, you'd better compare quality on the spot. The size of the brand is nothing more than the power of advertising and the number of guests. I bought a set of pine furniture, advertising in order to avoid suspicion, I will not tell you the brand name, but I can tell you, the clerk told me a lot of really reasonable, for example, pine with long after sun exposure or sunny place easy to change, will become a bit deeper, if you mind if you don't buy this light pine furniture. And many pine furniture, bedside cabinets and drawer panels are used plywood, not solid wood. And the back of the wardrobe, and some are also using high-density panels, rather than solid wood panels. So compare ~ ~ ~.
Q:Is it good to have custom-made furniture in the decoration? What materials are used in general?

Melamine board, the full name is melamine impregnated adhesive film paper veneer artificial board. It is with a different color or texture of paper soaked melamine resin adhesive, and then dried to a certain degree of cure, the pavement in particleboard, medium density fiberboard or hardboard surface decorative plate formed by hot pressing. Used of office furniture or kitchen furniture.
Q:Are the frames and other parts of the furniture two kinds of wood prone to deformation?

Solid wood furniture is made from natural wood furniture, furniture surface can generally see the texture of wood.
Q:What glue does glue furniture use?

The furniture industry are widely used in the adhesive is a synthetic polymer adhesive, one of the most widely used and most representative is acrylic AB, including urea formaldehyde resin adhesive, phenolic resin and melamine formaldehyde resin etc.. In addition to formaldehyde adhesives, widely used in furniture industry adhesives also include other water-based adhesives and synthetic rubber adhesives, such as polyvinyl acetate emulsion, acrylic emulsion, polyurethane and neoprene rubber.
Q:What is panel furniture?

Panel furniture refers to the assembled and assembled furniture with artificial board as the main base material and plate as the basic structure. Common man-made boards are plywood, blockboard, particleboard, MDF and so on. Plywood (plywood) is often used to make furniture which needs bending and deformation; the properties of blockboard are sometimes influenced by the core material; particleboard (also called particle board, bagasse board) is loose and used only in low grade furniture. The highest cost and most commonly used is medium density fiberboard (MDF). Panel furniture common finishing materials are thin wood (commonly known as paste veneer), wood grain paper (commonly known as stickers), PVC rubber sheet, polyester paint (commonly known as baking paint) and so on. The latter three finishes are usually used for medium and low grade furniture, while natural veneer finishes are used for high-end products.
Q:What is solid furniture?

Fixed furniture decoration company responsible for on-site construction site construction, but many shortcomings, poor production quality, harmful substances of the serious environmental pollution, construction noise affect residents' life and work, and can not be disassembled very difficult to repair and maintenance. Later, people gradually through the outsourcing factory processing solid furniture, the factory according to the design drawings and technical requirements in the factory for standardization production, and then shipped to the scene splicing, assembly molding.
Q:What is solid wood furniture, panel furniture? Which one is good?

Plate furniture is processed through a variety of recycled wood products, such as fiber board.So, from the raw point of view, that one is more environmentally friendly, obviously known.Of course, from the shape point of view, panel furniture may be more beautiful and novel.
Q:What material is the most expensive furniture made of?

Plug the hollow bricks along the door and window. The use of percussion drill to the surface structure of slowly drilling can not destroy the hollow brick, this expansion bolt can function properly if is built-in installation: built-in installation is installed in the inside of the window. The zinc alloy anti-theft window, not only ensures the security maintenance of single building, the whole building the uniform appearance of the overall image.
1. Manufacturer Overview

Location
Year Established
Annual Output Value
Main Markets
Company Certifications
2. Manufacturer Certificates

a) Certification Name
Range
Reference
Validity Period
3. Manufacturer Capability

a)Trade Capacity
Nearest Port
Export Percentage
No.of Employees in Trade Department
Language Spoken:
b)Factory Information
Factory Size:
No. of Production Lines
Contract Manufacturing
Product Price Range