Product Description
1) production standard: EN124 from A15 to F900
2) Material: grey iron, ductile iron
3) Type:round type and Square type,triangle
4) Sand casting
5)ISO9001:2008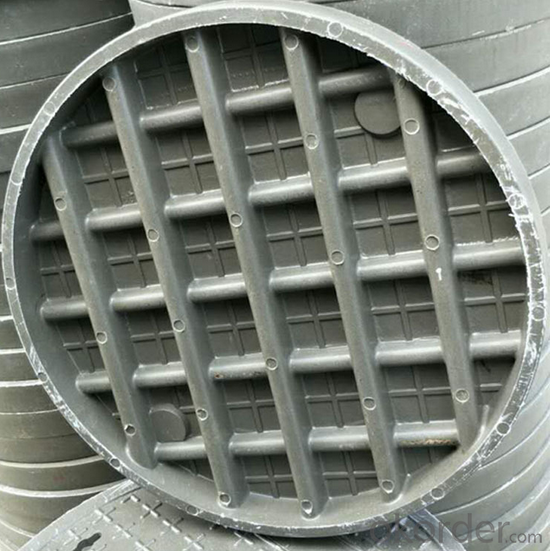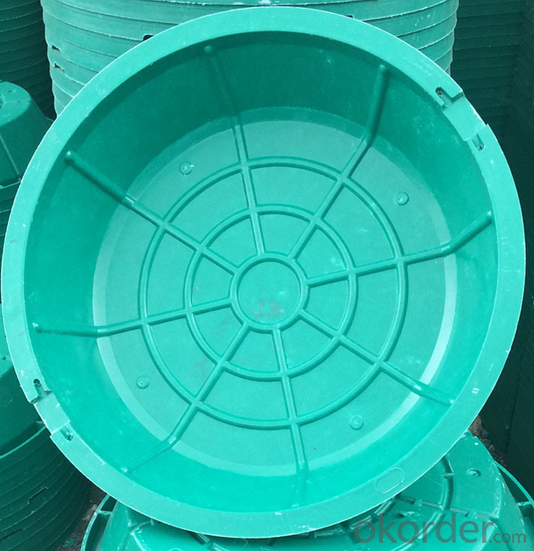 Specification
| | | | | | |
| --- | --- | --- | --- | --- | --- |
| Item No. | Class | Clear Opening(mm) | Frame Size(mm) | Frame Height(mm) | Unit Weight (kg/set) |
| TD1221 | D400 | 1220*675 | 1378*831 | 100 | 216 |
| TD1222 | D400 | 1220*675 | 1370*830 | 150 | 80.5 |
Advantages
With competitive prices, bending and impact strength, anti-corrosion, not rust, long service life (at least 30 years).
The quality meets the same kinds cast ion manhole covers but the cost is 30% lower than other companies.
Packaging & Shipping
Packaging: Details Pallet with bubble film, Carton or with pallet,
Delivery Detail: 8 days if your order is 20"container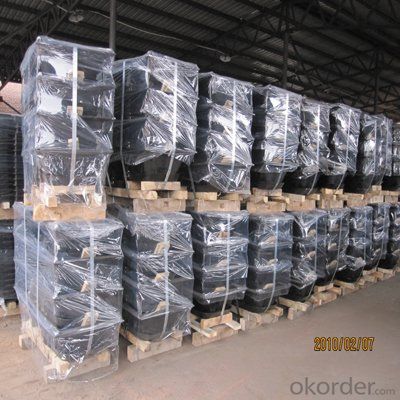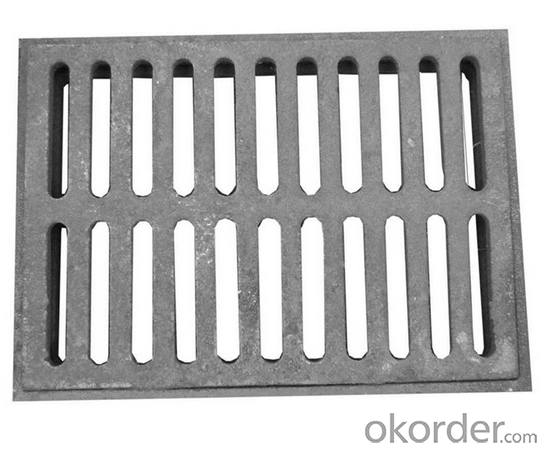 FAQ
1.Can I get free samples?
A: Yes, we can provide you the free sample, but you need to bear their own delivery costs.
2.Can I request to change the form of packaging and transportation?
A:Yes,We can change the form of the packaging and transportation according to your request, but you have to bear their own costs incurred during this period and the spreads.
3.Can I have my own Logo on the product?
A: Yes, you can send us your drawing and we can make your logo, but you have to bear their own the cost.
Q:What is the ejection angle of the die casting (Tan Gang)?

Because after the wax, wax parts will have a slight contraction, which is good for demoulding. Many moulds don't do the ejection angleEspecially deep hole, and customers to discuss, generally take 0.3-1 degrees is enough
Q:Is 316 casting better than 304 casting?

The degree of difficulty in the process of casting depends mainly on the structure, precision requirements, and hardness of the casting.
Q:Why should pig iron be used in casting?

Cast iron is generally called pig iron, but casting is not merely iron casting.For example, injection molding, die casting, and so on, in fact, cast iron, cast steel, cast aluminum, plastic and so on, can be used in the form of casting processing molding
Q:How much is the amount of electrophoretic paint per square meter used in the casting?

It was a very simple question, and it was complicated by what you said.In general, when the final thickness of 15-20 microns, cathode electrophoresis paint can be coated per kilogram of 6-8 square meters, the current general cathode electrophoresis paint for the price of 22 yuan / kg, so the cathodic electrophoresis electrophoresis paint cost at 4 yuan / square meters.
Q:Can the casting part be phosphating with the phosphating solution of the pickling board?

Like stainless steel casting, duplex stainless steel casting is phosphating, ductile iron gray iron is not required
Q:What kind of casting process is used for cast iron parts? And what are the cast steel parts adopted?

The main content of red sand table (Institute of soil science, China) silica 79.4%. three 1.48%. three 10.55%. two aluminum oxide iron oxide, calcium oxide 0.85%. Magnesium Oxide 0.52%. 1440. refractory mud 3.06% LOI 1.98% red sand with high silicon content, permeability is strong, durable, high refractoriness, good angle, low moisture content, less mud the casting finish is high, the basic requirements of sand should meet the following requirements: Casting of high purity and cleanliness, with silica sand as an example, iron sand SiO2 content of more than 90%, the big steel casting requests the SiO2 content of more than 97%; the high refractoriness and thermal stability; the suitable particle the shape and particle composition; it is not easy to be wetted by the liquid metal; cheap. The particle shape and composition of casting sand particle shape and particle composition permeability properties such as mobility, sand compaction, permeability, strength and resistance to liquid metal effects, is an important indicator of the quality of casting sand.
Q:Younger brother is to do casting valve, precision casting parts, the valve internal sand serious, but the appearance is very standard, this is why, for God answers, thank you!

Increase the refractoriness and looseness of core sand
Q:Casting parts have poor surface finish. What sand is used to make them?

Now resin sand, coated sand and other processes are also very good surface.
Q:Casting blank in the cooling process to release a large amount of heat energy, what can be recycled?

Casting, do not need to provide a rough casting foundry drawings, according to your chart will put foot margin in the processing needs of the surface, the rest of the size can be found according to the mechanical design manual and manual casting.
Q:What is the difference between forging parts and casting parts?

No, it's called die castingDifference: the die casting parts are simple in structure and large in batch sizeCasting: the use of a wide range of structures without restrictions
1. Manufacturer Overview

Location
Year Established
Annual Output Value
Main Markets
Company Certifications
2. Manufacturer Certificates

a) Certification Name
Range
Reference
Validity Period
3. Manufacturer Capability

a)Trade Capacity
Nearest Port
Export Percentage
No.of Employees in Trade Department
Language Spoken:
b)Factory Information
Factory Size:
No. of Production Lines
Contract Manufacturing
Product Price Range