Wholesale Foldable Solar Charger Solar Bag 14W 5V 1900mah 18v 800mah USB Solar Charger For Mobile Phone Tablet PC Laptops
Loading Port:

Shenzhen
Payment Terms:

TT/LC
Min Order Qty:

300Pcs pc
Supply Capability:

10000 PCS Per Month pc/month
OKorder Service Pledge
Quality Product
Order Online Tracking
Timely Delivery
OKorder Financial Service
Credit Rating
Credit Services
Credit Purchasing
---
Add to My Favorites
---
Where to buy foldable solar charger directly from factory? We are professional solar charger factory in China with more than 10 years expierance in making solar products. We provide warranty of 1 year and 5 days no reason return for defect solar chargers. This made in China solar foldable made with built in charging control to avoid overcharge, over discharging, short circuit, etc with mulriple circuit protection system. This fashionable solar folding charger is with high efficiency 14w solar panel to fully charge smartphones, with dual usb ports , ultra-slim panels & carrying strap- quickly charges smartphones , tablets , gps units and more devices.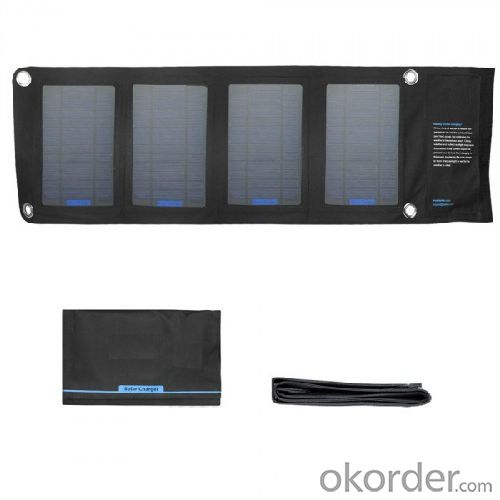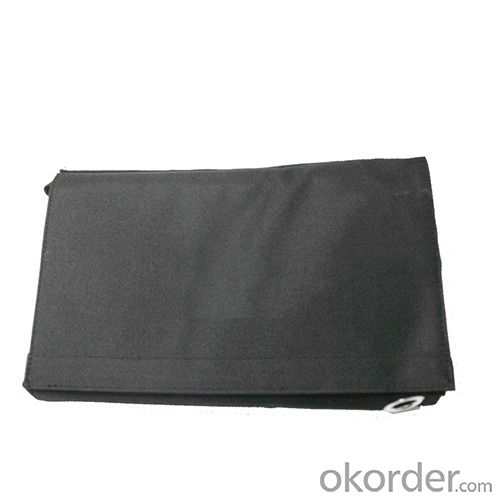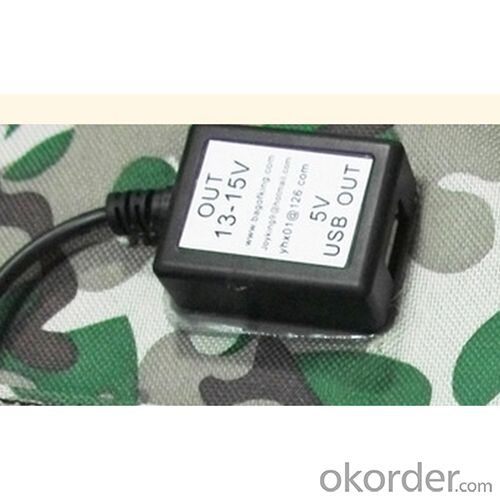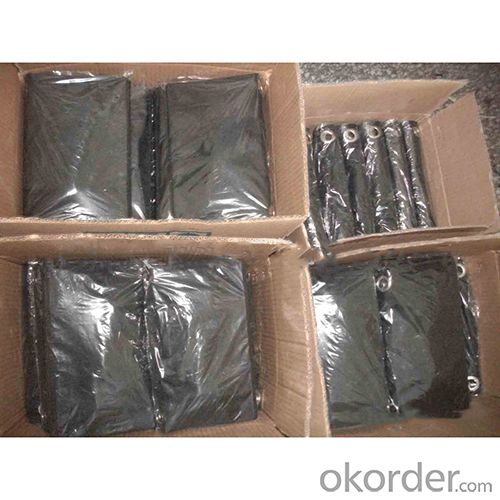 Feature
Foldable solar charger for mobile
Save energy;
foldable solar charger;
foldable solar charger for mobile;
3.5w, 5w 7w and 10w, 10.5w to 120w.
Solar panel specification: 14w 14 watts monocrystalline silicone PET lamination solar panel
USB Ouput volatge and current:
5V 1900mah for smarphones; 13-18v 800mah for laptops
Charging time: 4 hours
*this price only for charger only ( not include mobile power station or cell phone charger heads)
Usage/Applications
foldable solar charger for mobile phone
foldable solar charger for cell phone
foldable solar charger for smarphone
foldable solar charger for iPhone 4 4s 5 5S Samsung Galaxy S3 S4 Note 2 3
foldable solar charger for Tablet PC
foldable solar charger for iPad 2 new iPad 3 iPad 4 iPad 5 Air
foldable solar charger for GPS
foldable solar charger for MP3 player
foldable solar charger for MP4 player
foldable solar charger for PDA
foldable solar charger for car battery power supply
foldable solar charger for laptop (Lenovo, HP, dell, samsung, haier, asus, SONI, Ipad, acer, IBM, Toshiba)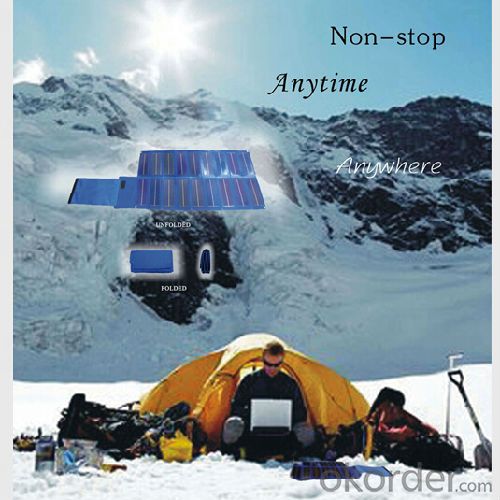 Customized options
1. We welcome OEM/ODM: customized logo, changing on material, color, shape.
2. Development on artwork and sketch available.
3. We have creative designers to provide assistant on artwork development.
Our other solar chargers: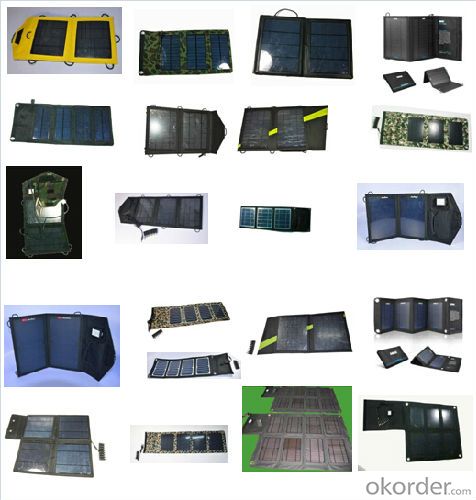 Packing & Delivery
Packing:
1 * foldable soalr charger
neutral&oem package for solar mobile charger inside; cartons outside
Delivery:
Delivery:
| | |
| --- | --- |
| Shipping Service | Estimated Delivery Time |
| DHL | 2-8 business days |
| FedEx | 3-8 business days |
| TNT | 2-10 business days |
| UPS | 1-7 business days |
| EMS | 6-14 business days |
| ePacket | 7-12 business days |
| China Post Air Mail | 7-15 business days |
| China Post SAL | 14-30 business days |
| Air freight | 3-10 business days |
| By Sea | 30-40 business days |
1. 3-5 business days for Sample Orders; 7-30 business days for Bulk Orders for Bulk Orders.
2. "Business days" means Monday-Friday, excluding holidays.
3. DHL and UPS cannot ship to military or P.O. boxes address
4. The Shipping Service above is for reference only, for any other questions, please feel free to contact us.
Q:

No, solar chargers do not work effectively indoors because they rely on direct sunlight to generate electricity.
Q:

Yes, solar chargers can be used for charging electric motorcycles with removable batteries. Solar chargers convert sunlight into electricity and can provide a sustainable and convenient way to charge electric vehicles, including motorcycles. As long as the solar charger has the appropriate voltage and current output to match the electric motorcycle's battery requirements, it can effectively charge the removable battery.
Q:

No, you cannot use a solar charger to charge a portable thermometer. Thermometers typically use small button cell batteries, and solar chargers are designed for charging larger devices like smartphones or tablets that have built-in rechargeable batteries.
Q:

Solar chargers alone may not be sufficient for charging electric cars with long-range capabilities. This is because electric cars with long-range capabilities typically require a significant amount of energy, which may not be provided by solar chargers alone. However, solar chargers can still contribute to charging electric cars and help offset their energy consumption to some extent. To fully charge an electric car with long-range capabilities, it may require a combination of solar charging, grid charging, or other charging methods.
Q:

Yes, there are size limitations for solar chargers. The size of a solar charger depends on the amount of solar panels it has, as well as the capacity of its battery. Smaller solar chargers are typically designed for charging smaller devices like smartphones, while larger solar chargers can be used to charge laptops or even power small appliances. However, there are practical limitations to the size of solar chargers due to portability and efficiency considerations.
Q:

Yes, solar chargers can be used for charging portable electric snowmobiles. Solar chargers convert sunlight into electricity, which can then be used to charge the batteries of portable electric snowmobiles. This provides a sustainable and environmentally friendly way to charge and power these vehicles.
Q:

No, solar chargers are not compatible with all portable speaker models. Compatibility may vary depending on the power requirements and charging specifications of the individual speaker models. It is important to check the specifications of both the speaker and the solar charger to ensure compatibility before attempting to use them together.
Q:

Yes, solar chargers are suitable for charging electric toothbrushes. Electric toothbrushes typically have low power requirements, making them compatible with solar chargers that provide a sufficient amount of power.
Q:

Yes, solar chargers can be used effectively in developing countries with limited access to electricity. Solar chargers harness energy from the sun to generate electricity, eliminating the need for a power grid connection. This makes them an ideal solution for areas where electricity infrastructure is lacking. They are portable, affordable, and can charge various devices such as phones, lanterns, and small appliances. Solar chargers contribute to improving access to electricity, promoting sustainable energy solutions, and meeting the energy needs of communities in developing countries.
Q:

Yes, solar chargers can charge portable projectors as long as the solar charger provides enough power output and is compatible with the specific requirements of the portable projector.
Founded in 2003, located in Pinghu Town, Shenzhen city, Guangdong province of China.is a manufacturing which specializes in wide range of bags, such as Solar panel bag.Solar foldable bag,Solar Multifunctional car charging panel. usb electric blanket , Instruments bag, cosmetic bag, cooler bag, backpack, laptop bag, school bag, apron,tooling bag ,sewing products,etc. Our products mainly sell well in China and some countries in Europe.Welcome to our factory.
1. Manufacturer Overview

Location
Shenzhen,China
Year Established
2003
Annual Output Value
Above US$16 Million
Main Markets
Domestic, Europe
Company Certifications
2. Manufacturer Certificates

a) Certification Name
Range
Reference
Validity Period
3. Manufacturer Capability

a)Trade Capacity
Nearest Port
Shenzhen
Export Percentage
No.of Employees in Trade Department
100 People
Language Spoken:
English;Chinese
b)Factory Information
Factory Size:
1,000-3,000 square meters
No. of Production Lines
5
Contract Manufacturing
OEM, ODM, produce by picture
Product Price Range
Average
Hot Searches
Related keywords