Shade Netting/Shade Net/Greenhouse Shade Netting Factory in China
Loading Port:

Wenzhou
Payment Terms:

TT OR LC
Min Order Qty:

50 m²
Supply Capability:

20000 m²/month
OKorder Service Pledge
Quality Product
Order Online Tracking
Timely Delivery
OKorder Financial Service
Credit Rating
Credit Services
Credit Purchasing
---
Add to My Favorites
---
Shade Netting/Shade Net/Greenhouse Shade Netting Factory in China
Description:
100% Virgin HDPE sun shade net
2015 factory supply 30%--95%shade rate sun agriculture greenhouse shade cloth /mesh shade netting with competitive price
High Density Polyethylene Shade Net,Shade netting in plastic mesh is used against sun's harmful rays.We are always developing and searching for new technologies to improve the quality of your work and your profitability.
Charicteristics:
1.slows heat loss and keep the soil temperatures at night.
2.Shading meshes for solar protection of crops.
3.Restricting ultraviolet ray action on plants.
4.Reducing humidity loss in soil.
5.Enhances plant airing.
6.Protection against extreme temperatures.
7.increase crop yields
Material

100% virgin HDPE + 3% UV

Shade rate

30%--90%

Net weight

50

G-200G/M2 or as you request

Life Usage

At least 5 years

Length

50m,100m or as you request


Width

2m,4m or as you request



Wire


Round or flat wire

Terms of payment


T/T, L/C

30% for advance and 70% for balance ,100% L/C at sight

Delivery time

25-35 days after deposite

Packing

Rolls on cardboard tubes & wrapped in plastic with color label (or any customized

)
Product show: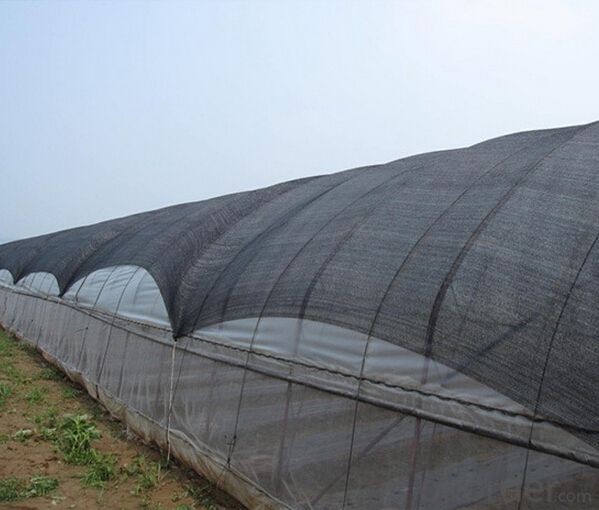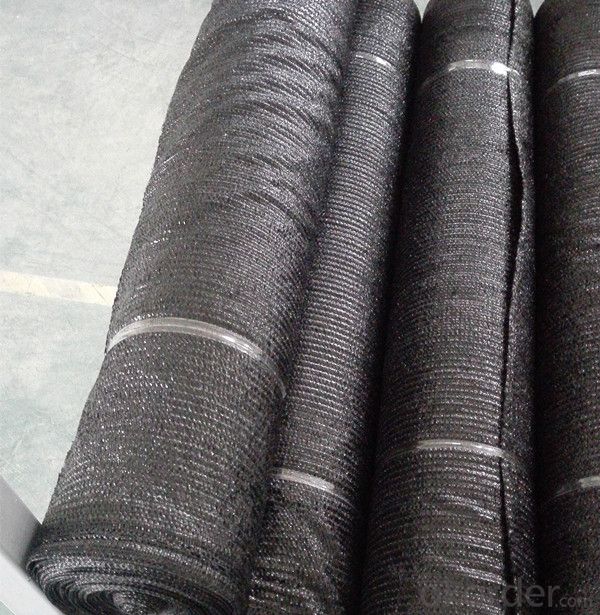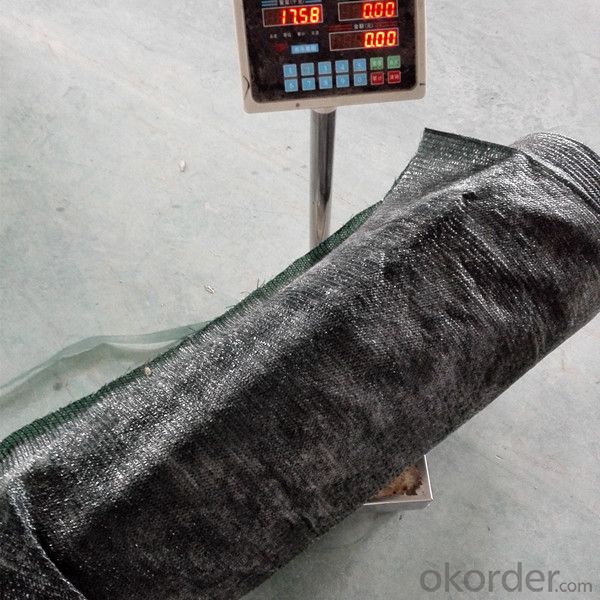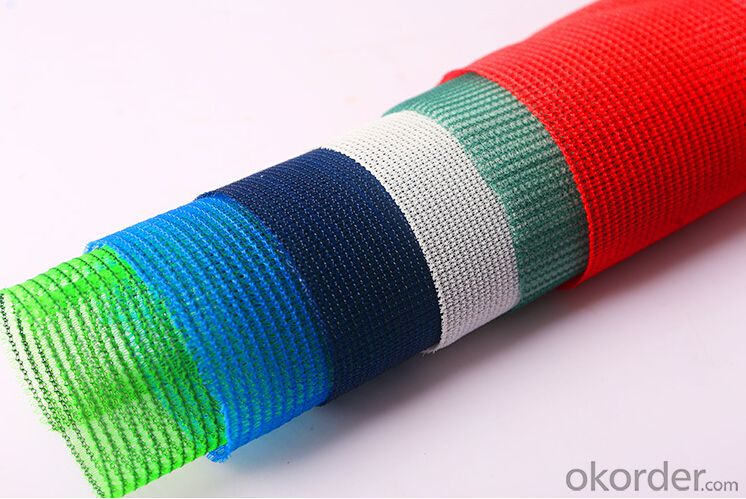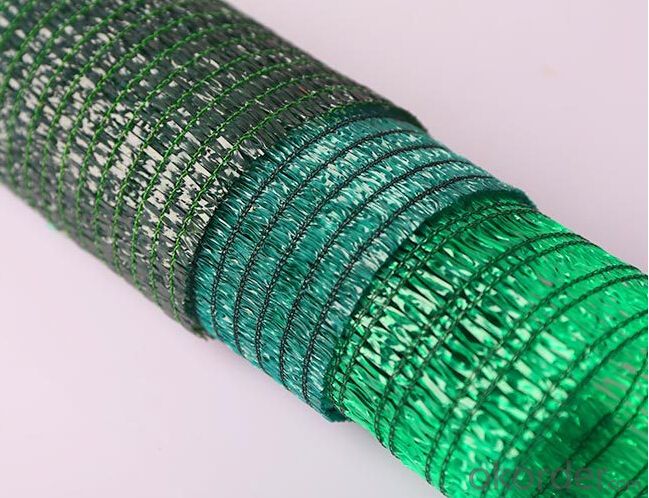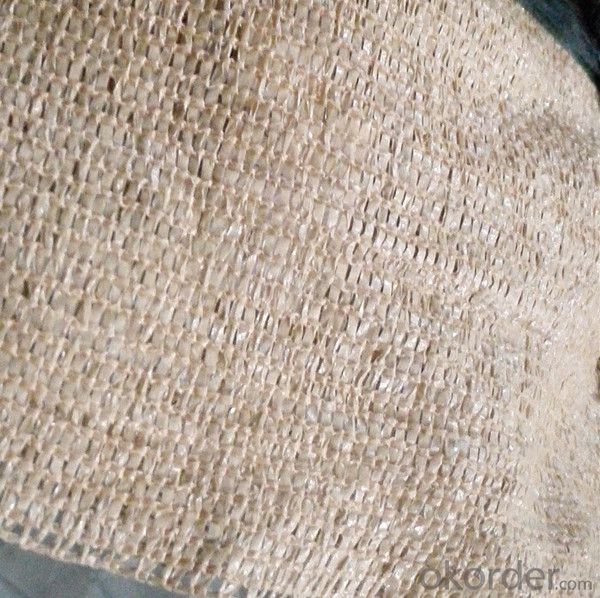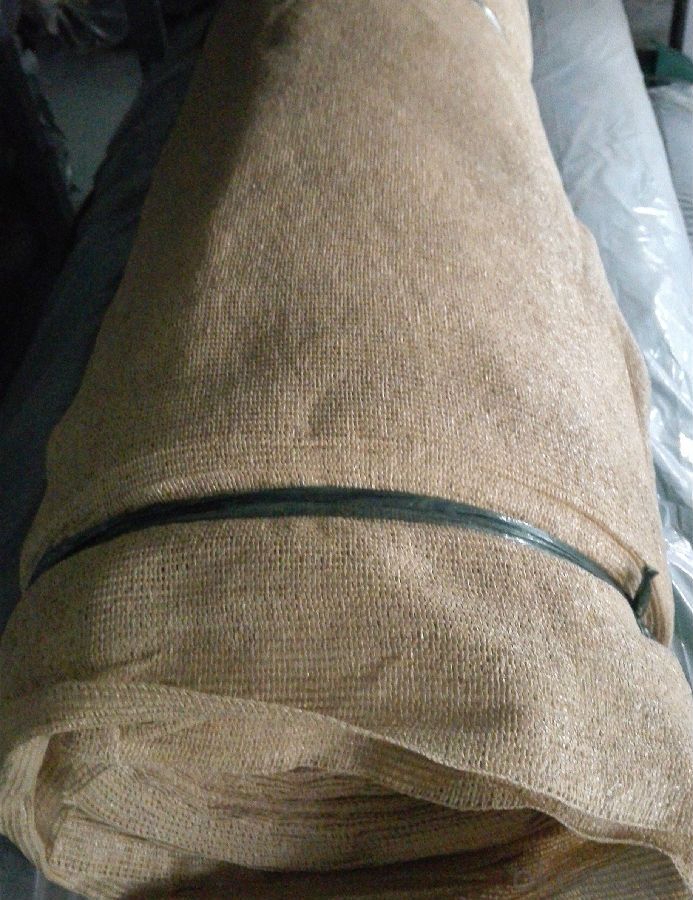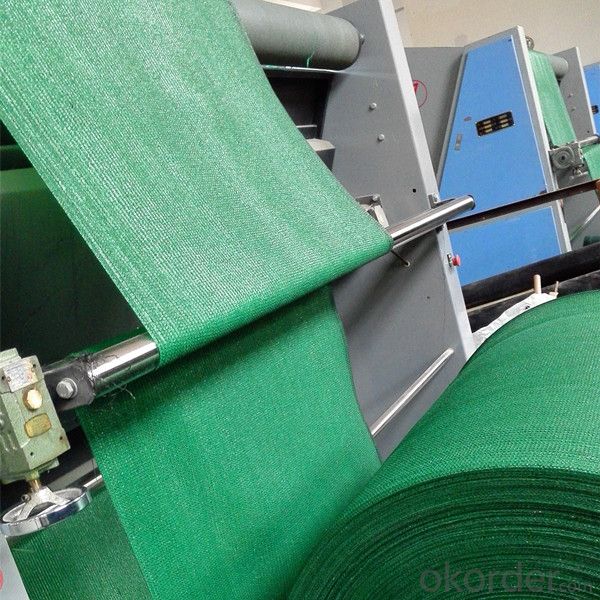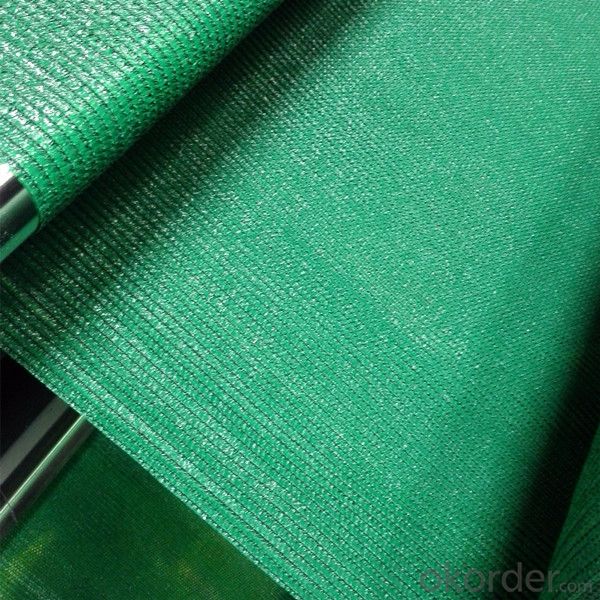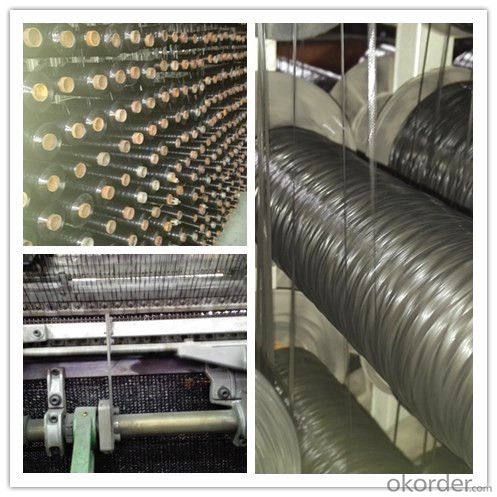 Packing: Each roll packed in one strong transparent pe cloth and one paper tube in it.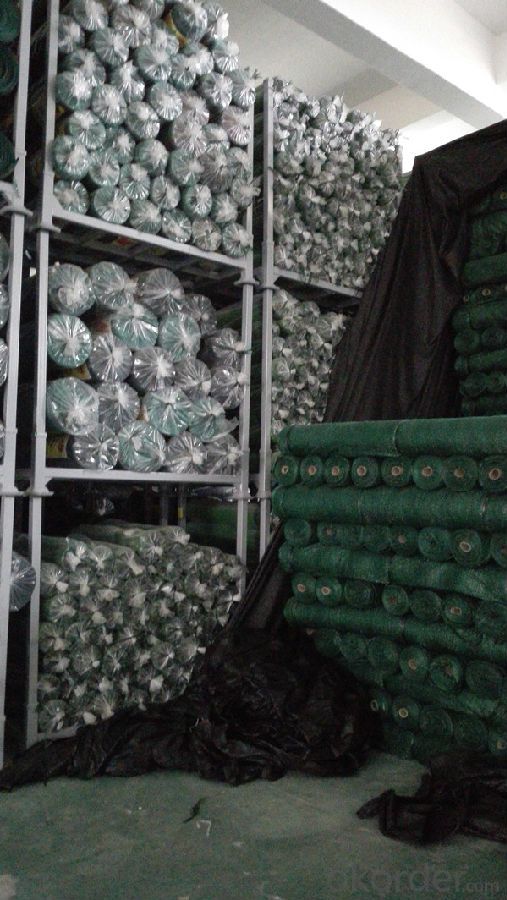 Application of green sun shade net :
The netting is ideal for Green Houses, Aviaries, Protecting Livestock, Indoor Plant and for Fruit and Vegetable shade covering, Courtyards, Scaffolding and Construction
Agricultural: provide shade against sunlight,frost,wind and hail damage and to control temperature, realization of high yield, high quality agricultural cultivation technology.
Horticultural: can be used for flowers ,fruit trees in greenhouse or greenhouse covering or outdoors.
Animals feeding and protect : can used for temporary fencing feed lots,chincken farms,etc.or protect plant against wild
animals.
Public areas: provide a temporary fencing for children's playgroud ,as a shade sail parking lots, swimming pools, beaches etc.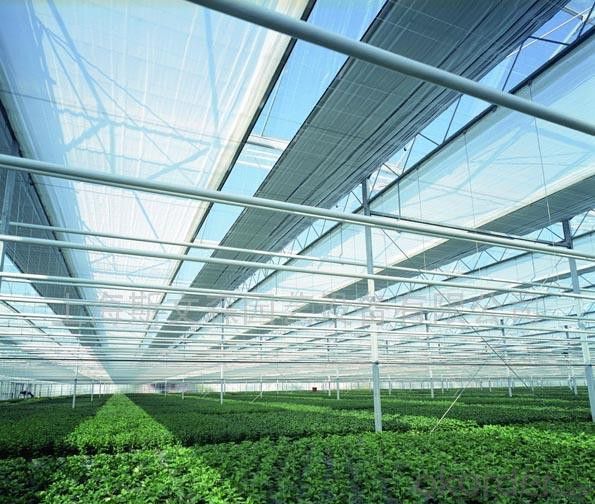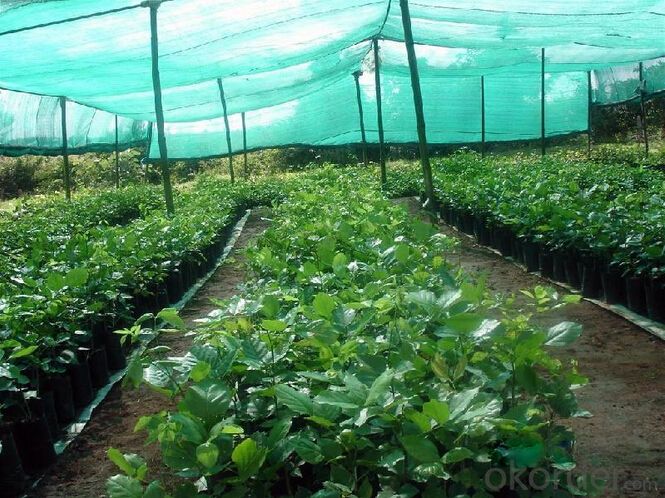 Certification: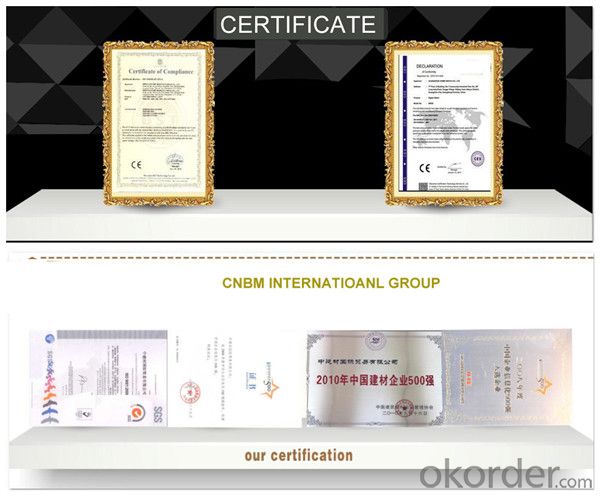 FAQ:
1. How can i get the sample?
Free sample is available.
2. Can we use our own shipping agent?
Yes, you can. We had cooperation with many forwarders. If you need, we can recommend some forwarders to you and you can compare the prices and service.
Q:

Yes, plastic nets can be used for shade structures. They are lightweight, durable, and can effectively provide shade in outdoor areas. Additionally, plastic nets are highly versatile and can be easily customized to fit different shapes and sizes of shade structures.
Q:

Yes, plastic nets are lightweight.
Q:

Plastic nets can significantly impact wildlife habitats by entangling and trapping various marine and terrestrial species, leading to injuries, suffocation, or death. These nets, often used in fishing and aquaculture, can also alter the natural balance of ecosystems by disrupting the food chain and destroying critical habitats such as coral reefs and seagrass beds. Moreover, the presence of plastic nets can introduce toxic chemicals into the environment, posing additional threats to wildlife populations. Overall, plastic nets have a detrimental effect on wildlife habitats, necessitating urgent action to address this issue.
Q:

Plastic nets in gardening offer several advantages. They provide support and protection to plants, helping them grow upright and preventing them from collapsing under their own weight. Plastic nets also create a physical barrier, keeping pests and animals away from delicate plants, reducing the need for harmful pesticides. Additionally, these nets allow better air circulation and sunlight penetration, promoting healthier and more productive plant growth. They are durable, cost-effective, and easy to install, making them a practical choice for gardeners.
Q:

Plastic nets provide support for climbing plants by acting as a sturdy framework that the plants can climb and cling onto. The openings in the netting allow the plants' tendrils or stems to weave through, providing stability and preventing them from falling or bending under their own weight. The net also helps to distribute the weight of the plants evenly, ensuring they grow upright and reducing the risk of damage or breakage.
Q:

Yes, plastic nets can be used for birdhouses. They can be used to create a protective barrier around the birdhouse, preventing larger predators or unwanted birds from entering while still allowing the smaller birds to access the house. Plastic nets are lightweight, durable, and can withstand outdoor conditions, making them a suitable material for birdhouse construction.
Q:

Yes, plastic nets can be used for creating animal cages. Plastic nets are lightweight, durable, and resistant to corrosion, making them suitable for containing and protecting animals in captivity. They provide ventilation and visibility, allowing for proper airflow and observation of the animals. Additionally, plastic nets can be easily cleaned and sanitized, making them a practical choice for animal enclosures.
Q:

No, plastic nets typically do not come with anti-bacterial properties for medical applications.
Q:

Plastic nets generally offer more flexibility, durability, and resistance to corrosion compared to metal wire mesh screens. They are lightweight and easier to handle, making installation and maintenance simpler. However, metal wire mesh screens often provide better strength and security, especially for heavy-duty applications or areas prone to intense weather conditions. Ultimately, the choice depends on the specific requirements and constraints of the intended use.
Q:

No, plastic nets are not suitable for use in reptile tanks. They can pose a risk to the reptiles by causing injuries, entanglement, or ingestion. It is recommended to use appropriate materials such as reptile-safe mesh or screens to ensure the safety and well-being of the reptiles.
1. Manufacturer Overview

Location
Year Established
Annual Output Value
Main Markets
Company Certifications
2. Manufacturer Certificates

a) Certification Name
Range
Reference
Validity Period
3. Manufacturer Capability

a)Trade Capacity
Nearest Port
Export Percentage
No.of Employees in Trade Department
Language Spoken:
b)Factory Information
Factory Size:
No. of Production Lines
Contract Manufacturing
Product Price Range
Hot Searches
Related keywords