Prime Hot Dip Galvanizing Steel Coils with Full Hard DX51DZ275
Loading Port:

Tianjin
Payment Terms:

TT OR LC
Min Order Qty:

50 m.t.
Supply Capability:

1000 m.t./month
OKorder Service Pledge
Quality Product
Order Online Tracking
Timely Delivery
OKorder Financial Service
Credit Rating
Credit Services
Credit Purchasing
---
Add to My Favorites
---
1.Description of Prime Hot Dip Galvanizing Steel Coils:
Galvanized steel coil are widely used in the construction industry, as raw material for the production of corrugated panels, fencing products, drywall panel profiles, ventilation systems etc. Recommended for both outside and inside usage, galvanized steel has a high resistance to corrosion in different environments, due to a protective layer of zinc of 100 - 180 grams per square metre.
2.Main features of Prime Hot Dip Galvanizing Steel Coils:
With excellent cold-rolling steel strips as a base material, it has the advantages of
1.Bright
2.Smooth surface
3.Accurate size
4.Flat and straight plate surface
5.Uniform spangles
6.beautiful appearance
3.Prime Hot Dip Galvanizing Steel Coils Images: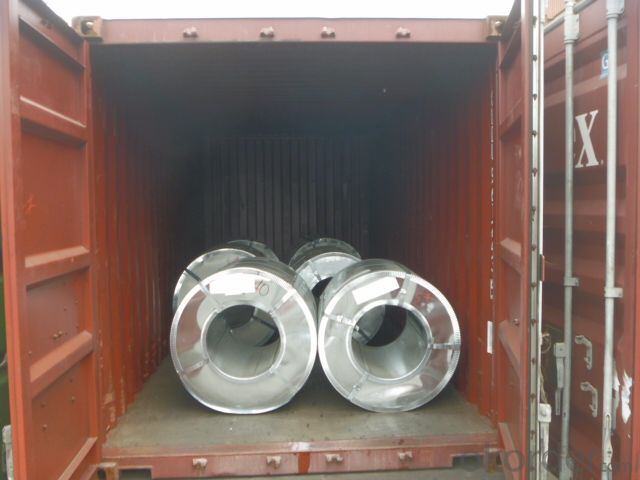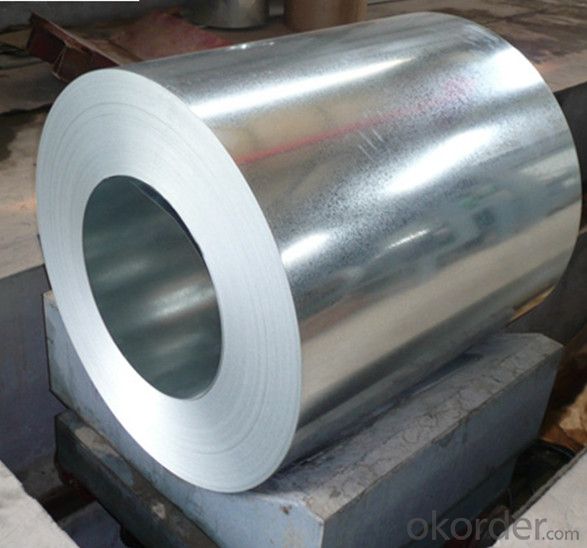 4.Prime Hot Dip Galvanizing Steel Coils Specification: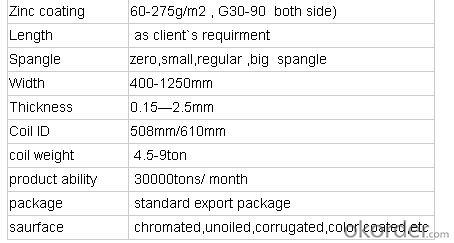 5.Our factory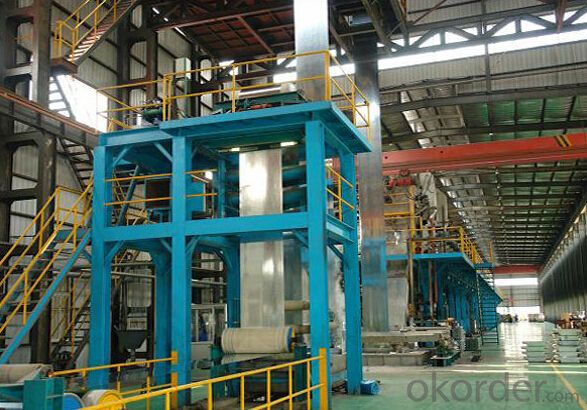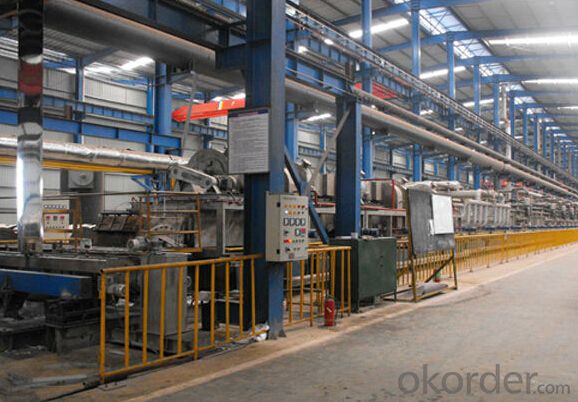 6.FAQ

We have organized several common questions for our clients,may help you sincerely:
①How about your company?
A world class manufacturer & supplier of castings forging in carbon steel and alloy steel,is one of the large-scale professional investment casting production bases in China,consisting of both casting foundry forging and machining factory. Annually more than 8000 tons Precision casting and forging parts are exported to markets in Europe,America and Japan. OEM casting and forging service available according to customer's requirement.
②How to guarantee the quality of the products?
We have established the international advanced quality management system,every link from raw material to final product we have strict quality test;We resolutely put an end to unqualified products flowing into the market. At the same time, we will provide necessary follow-up service assurance.
Q:

Steel coils are used in the manufacturing of railway bridges as they are formed and shaped into structural elements such as beams, girders, and plates. These steel components provide the necessary strength, durability, and load-bearing capacity to support the weight of trains and ensure the structural integrity of the bridge.
Q:

Common manufacturing defects in steel coils include surface defects such as scratches, pits, and scale, as well as shape defects like buckling, waviness, and edge cracks. Additionally, internal defects such as voids, inclusions, and segregation may also be present in steel coils.
Q:

Steel coils are commonly used in the manufacturing of machinery as they provide a versatile and reliable raw material. These coils are processed and shaped into various components, such as gears, shafts, and frames, that are essential for the functioning of machinery. The strength and durability of steel make it an ideal choice for withstanding heavy loads and high temperatures, ensuring the longevity and efficiency of machinery in different industries.
Q:

Steel coils are processed for cold rolling or hot rolling through a series of steps. For cold rolling, the steel coils are first cleaned and pickled to remove any impurities. They are then passed through a series of rolling mills, where the steel is gradually reduced in thickness and elongated. This process improves the steel's strength and surface finish. In contrast, for hot rolling, the steel coils are heated to high temperatures and then passed through a series of rolling mills. The hot rolling process allows for greater deformability and shaping of the steel, resulting in different thicknesses and shapes.
Q:

There are several methods of galvanizing steel coils, including hot-dip galvanizing, electro-galvanizing, and continuous galvanizing.
Q:

Steel coils are typically used in the production of automotive exhaust systems as they provide the necessary material for manufacturing exhaust pipes and components. The coils are often processed and shaped into the desired forms, such as tubes or mufflers, and then welded or fastened together to create the exhaust system. Steel coils are favored due to their durability, heat resistance, and ability to withstand the harsh conditions of exhaust gases, ensuring the longevity and efficiency of the automotive exhaust system.
Q:

Yes, steel coils are commonly used in agricultural equipment manufacturing. Steel coils are often used to produce various components and parts for agricultural machinery, such as plows, harvesters, tractors, and tillers. The use of steel coils in agricultural equipment manufacturing ensures durability, strength, and resistance to various environmental conditions, making them essential in this industry.
Q:I've been looking for lots of info on this steel. Cold Steel uses it now in their knives replacing the AUS-8 steel. I was hoping somebody had a knife with this steel who could give me some real first hand knowledge not just numbers. Thanks!

Before I answer I must let you know that I have been a knife collector for 17 years, and have a great assortment of specialty and antique folding knives. As for your question, I wouldn't worry too much about it. The first answerer is very knowledgeable in this category. But in the real world, the steel chemistry of folding knives will never be as important as that of fixed blades or kitchen knives. The fact that manufacturures go through great lengths to advertise their superior steel is just for sales and bragging rights. When it comes down to it, a pocketknife might be useful, but it is never the best tool for the job. It is a compomised design from the beginning. If you need to cut a steak, a steak knife will do. A box cutter works best on cardboard. A razor works best for shaving, wire cutters best for cutting wire, an axe for chopping wood...I could go on. A pocket knife is never going to perform better than the real thing ( although I do prefer the can openers on Swiss army knives than real can openers). As for self defense, minus the concealability factor, a folding knife sucks compared to a fixed blade. But if you were to pull one out during an extreme circumstance, I doubt anyone is going to be effected by the Rockwell hardness.
Q:

The average flatness tolerance for steel coils typically ranges between 0.25% and 0.5% of the coil's width.
Q:

Steel coils are typically handled with extreme care during transportation to prevent damage. They are secured tightly using steel strapping or bands to prevent any movement or shifting during transit. Additionally, protective packaging materials, such as wooden or steel crates, are often used to provide extra cushioning and stability. Specialized equipment, such as forklifts or cranes, are used to lift and load the coils onto trucks or containers, ensuring safe and secure transportation.
1. Manufacturer Overview

Location
Year Established
Annual Output Value
Main Markets
Company Certifications
2. Manufacturer Certificates

a) Certification Name
Range
Reference
Validity Period
3. Manufacturer Capability

a)Trade Capacity
Nearest Port
Export Percentage
No.of Employees in Trade Department
Language Spoken:
b)Factory Information
Factory Size:
No. of Production Lines
Contract Manufacturing
Product Price Range