Portland® Drive Chain of Plate Chian Bucket ELevator
Loading Port:

China main port
Payment Terms:

TT OR LC
Min Order Qty:

20 m
Supply Capability:

9999 m/month
Inquire Now
Customer Service
OKorder Service Pledge
Quality Product
Order Online Tracking
Timely Delivery
OKorder Financial Service
Credit Rating
Credit Services
Credit Purchasing
---
Add to My Favorites
---
Special drive chain for Portland conveying chain of plate chain bucket elevator: select high-quality alloy steel and advanced heat treatment
process to make the hardness moderate and meet the wear-resistant and tensile requirements.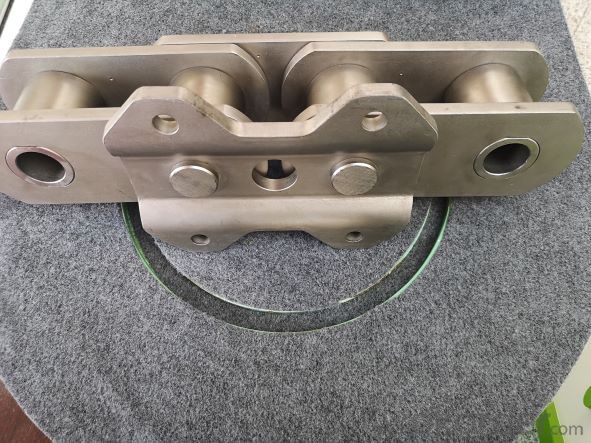 Chain sample
The chain plate hole is bored to ensure the accuracy of the chain plate pitch and the high fatigue strength of the chain. Surface shot peening
treatment to improve surface fatigue strength and anti rust and anti-corrosion ability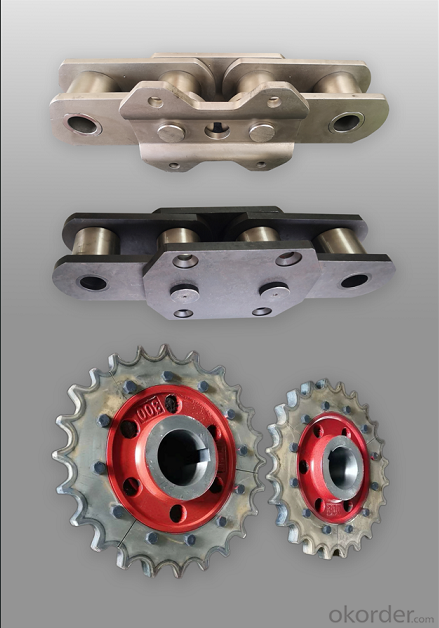 Chains and sprockets
Chain production
The NSE series high-speed plate chain bucket elevator is our company adopts serialization, standardization, and modular design concepts, and
optimizes the design of the plate sleeve roller chain as the traction part of the vertical elevator. It is not only suitable for lifting general powder, small
particles and small lump materials, but also can lift abrasive materials. Lifting capacity: 65~ 2300m3/h; operating speed ≤1.2m/s, lifting height ≤65m, material temperature ≤250℃.
(1) The transmission system adopts high-efficiency energy-saving motor supporting imported gearbox and magnetic coupling direct drive;
(2) Meet the requirements of full load and heavy load start, optional split manual auxiliary transmission; Equipped with Portland/Ketten-Wulf chain to
ensure that the minimum safety factor of a single chain is more than 12 times;
(3) The chain and sprocket adopt standard forms and do not make non-standard designs; there are standardized supporting schemes for non-
standard design products of the same industry, so that customers will no longer increase investment for non-standard products;
(4) The tail of the elevator adopts two types of internal and external tensioning devices; the head and tail wheels are all set to a split structure, which
is easy to repair and replace.
1. Manufacturer Overview

Location
Year Established
Annual Output Value
Main Markets
Company Certifications
2. Manufacturer Certificates

a) Certification Name
Range
Reference
Validity Period
3. Manufacturer Capability

a)Trade Capacity
Nearest Port
Export Percentage
No.of Employees in Trade Department
Language Spoken:
b)Factory Information
Factory Size:
No. of Production Lines
Contract Manufacturing
Product Price Range