Specifications
1:High water reduction
2:High durability
3:Good slump retention ability
4:Solid content 40%-100%
1 Naphthalene-based Superplasticizer
2 High effective water reducing rate: more than 18%
3,Sample available
It is a high range water reducer, high concentration naphthalene-based superplasticizer, also named Naphthalene Sulfonate Formaldehyde Condensate (NSF), SNF, PNS and FDN etc. NX-01NP (Na2SO4 less 5%) contains no chloride, non-corrosive to steel bars, non-poisonous, odorless, and non-flammable. Thus, it meets the requirements of chemical admixture specifications for concrete: comply with ASTM C 494, Type F. ASTM C 1017, GB8076-2008 and GB50119-2003 etc.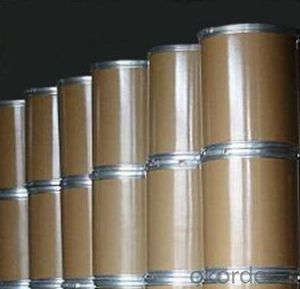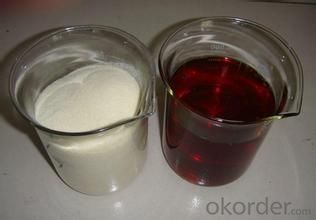 Naphthalene Based Superplasticizer Uses
· It possesses the features of no retarding, no air-introducing, superplastic high water-reducing and strength enhancing. It has no chloride, low alkali content, low sulphonate, and high purity. It can be widely used in different concretes with less dosage and easy to use.
· It can be applied to make flowing, strong or steam-curing concrete. The minimum working temperature can be as low as 0°Cdegrees. In steam curing, concrete with superplasticizer has to be strong enough before heating. The steam curing specification has to be pre-tested. It is particularly used as base material for compound admixtures.
· It can prevent from the alkali-aggregate reaction because of the biggish alkali reactivity of aggregate or the alkali-aggregate reaction in the moist environment.
Naphthalene Based Superplasticizer
Specifications
| | | |
| --- | --- | --- |
| Items | Criteria | Actual results(C×0.75%) |
| Appearance | -- | Light brown powder |
| Solid Content % | 92 min | 92.65 |
| Moisture % | 8.0 max | 7.35 |
| Fineness (0.315mm remains) % | 15.0 max | 9.2 |
| PH value | 7 - 9 | 8.5 |
| Sodium Sulfate Content % | 5.0 max | 3.8 |
| Chloride Content % | 1.0 max | 0.11 |
| Surface Tension | 68-72 Mn/m | 71 |
| Cement Flowing Rate | 240mm | 265mm |
| Water Reducing Rate | 20% min | 22.3% |
| Steel-bar Corrosion | None | None |