Plain MDF Board in 15mm Thickness E2 Grade Glue
Loading Port:

Lianyungang
Payment Terms:

TT or LC
Min Order Qty:

100 m³
Supply Capability:

100000 m³/month
Inquire Now
Customer Service
OKorder Service Pledge
Quality Product
Order Online Tracking
Timely Delivery
OKorder Financial Service
Credit Rating
Credit Services
Credit Purchasing
---
Add to My Favorites
---
Item specifice
---
Structure of products Description:
PlainMDF&HDF board is made from fresh wood fibre and enviromental glue. We usually use poplar wood, pine wood, eucalyptus wood and other hard wood as raw material to make MDF&HDF board. Color is light in cold season. The thickness of MDF board is from 2mm to 25mm. Standard size of plain MDF&HDF board is 1220x2440mm, 1220X2800 to 1220x3660mm. and 1830x3660mm. Density from 680kgs/m3 to 880kgs/m3. production from Diffenbacher Germany. Surface is very smoothly and density curve is perfect. Low emission of formaldehyde from Carbon P2 to E2 grade and High density fiber board is ideal for slotting or sculpture.
Main Features of the products:
.perfect quality control system to wood products and it ensure the stable quality of to supply plywood, MDF boards, melamine faced MDF or veneer faced MDF board.
.competitive price from our big capacity. In the meanwhile, big capacity in factory can reach a quick delivery.
.low emission of formaldehyde and striction control of hazardous substances.
.governmental enterprise, less risk for business operation.
1. General Information of Plain MDF
Grade

E0 E1 E2 CARB P2

Thickness

2.5-25mm

Size

a) Normal: 4 x 8' (1,220mm x 2,440mm)

6 x 12' (1,830mm x 3,660mm)




b) Big: 4 x 9' (1,220mm x 2,745mm),




5 x 8 ' (1,525mm x 2,440mm), 5 x 9'(1,525mm x 2,745mm),




6 x 8' (1,830mm x 2,440mm), 6 x 9' (1,830mm x 2,745mm),




7 x 8' (2,135mm x 2,440mm), 7 x 9' (2,135mm x 2,745mm),




8 x 8' (2,440mm x 2,440mm), 8 x 9' (2,440mm x 2,745mm




2800 x 1220/1525/1830/2135/2440mm

4100 x 1220/1525/1830/2135/2440mm

Texture

Panel Board with Pine and Hard Wood Fiber as raw material

Type

Normal, Moisture-proof, Water-proof

Certificate

FSC-COC, ISO14001, CARB P1 and P2, QAC, TÜVRheinland
Application: indoor use, furniture use, slotting board, decoration materials and so on.
Brief Introduction:
Raw/Plain MDF: 2mm---25mm plain mdf/raw mdf

Thickness

2.0mm - 30mm or as request

Size

9mm -30mm: 1220*2440m, 1830*2440mm, 1830*2745mm, 1830*3660mm

3mm - 8mm: 1220*2800mm, 2200*2800mm,2100*2500mm, 2400*2800mm

Materials

poplar or polar and hardwood combi

GLue

E1, E2,E0

Density

800-830kgs/m3 for 2mm- 6mm

680-750 kgs/m3 for 6mm-30mm

Color

Light color,light brown, dark brown

surface

2mm-6mm un-sanded or sanded by 180

7mm-30mm sanded by 180

Usage

furniture and decoration, such as table, cabinet, chest, etc.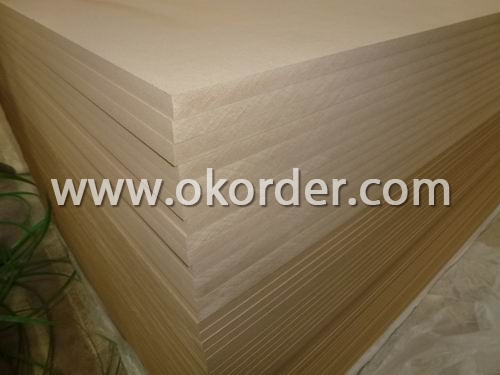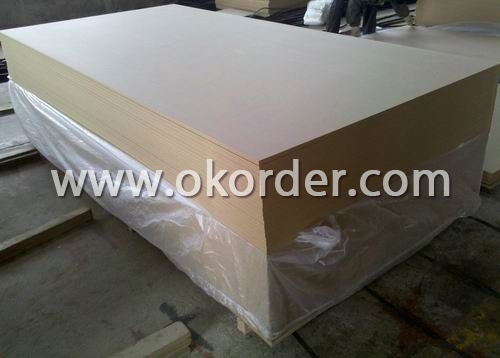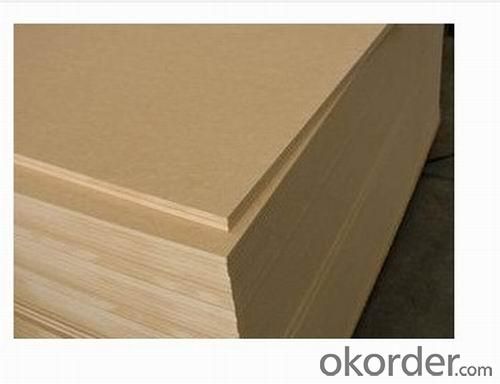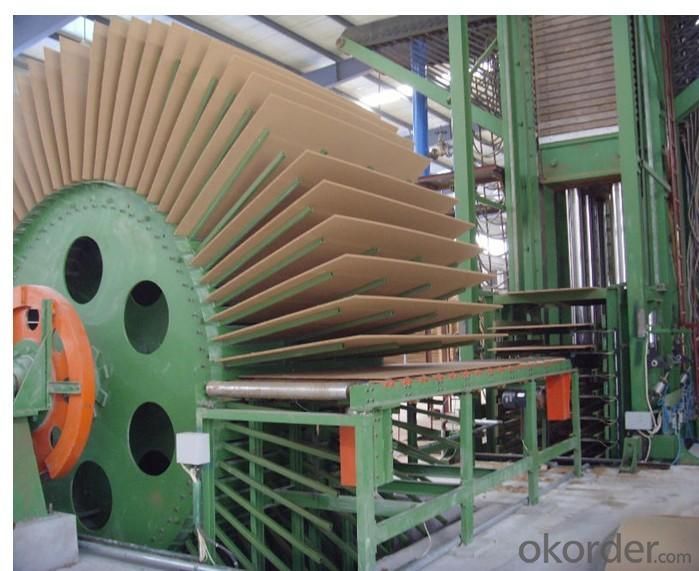 You can get from us:
1.High quality Guarantee. We have strict quality control system from raw material,
in production and after production. When the goods are ready, we also have 15% spot check.
Distinguished customer inspection are also warmly welcomed.
2.Competitive price. We are ISO9001,ISO4001, FSC,CARB factory and
have our own factory purchase department and cost control department.
Producing so many years boards, we also have a good reputation and relationship with material supplier.
3.Friendship and Long-term cooperation. You will be our great friends through our cooperation.
All of our staff willing to make friends with you. Also you will find your other suppliers by our efforts.
FAQ:
Is CNBM a manufacturer?
Yes. CNBM is the biggest company in China for building materials. CNBM belongs to China Central government with more than 110,000 employees and owns more than 400 factories in China to make a varity of building materials products in China. Revenue of CNBM in 2014 is more than 50 billion US dollars.
How about the business of wood products in CNBM?
Wood products is a kind of traditional building material and it has been widely used in decoration place, furniture and construction areas. From the bigginning of CNBM business, CNBM setted up factories to produce the wood products like as plywood, MDF board, flooring, sawn timber and so on. Till today, CNBM invested a lot of money to forestry land and build a sustainable wood supplying industry from planting trees to wood final products.
What is the standard of wood products?
If no request from customers, we will make orders as per our own standard in factory, which is equal to or better than China national standard. Of course, we can make as customer's request. In fact, many orders made by us is per the standard of EN, ANSI/HPVA,JIS,BS etc.
1. Manufacturer Overview

Location
Year Established
Annual Output Value
Main Markets
Company Certifications
2. Manufacturer Certificates

a) Certification Name
Range
Reference
Validity Period
3. Manufacturer Capability

a)Trade Capacity
Nearest Port
Export Percentage
No.of Employees in Trade Department
Language Spoken:
b)Factory Information
Factory Size:
No. of Production Lines
Contract Manufacturing
Product Price Range