Product Description:
Factory manufacturing non woven melt blown fabric BFE 99 PFE 90
Description:
Nonwovens can be made absorbent, breathable, drapable, flame resistant, heat sealable, light, lint-free, mouldable, soft, stable, stiff, tear resistant, water repellent if needed. Obviously, though, not all the properties mentioned can be combined in a single nonwoven, particularly those that are contradictory.
Specification:
| | |
| --- | --- |
| Name | Non-woven cloth |
| Color | White, blue, pink, black or as customized |
| Material | 100% Polypropylene |
| Type | Polypropylene Spunbond Nonwoven Fabric |
| Width | 57/58", 160cm-200cm-320cm (can be slit) |
| Weight | 10gsm-260gsm |
| Application | Widely used for hygiene(diapers, incontinence products, sanitary napkin, wet wipes, panty line, dry and wet towels, baby cleaning products, cloth and wraps for beauty and cosmetics) |
| Premium Material | The fabric meltblown cloth features a new generation of materials, which is breathable, flexible, lightweight, non-burning, easy to decompose, non-toxic, non-irritating, recyclable, etc. |
| Functions | Heat insulation, heat preservation, insulation, non-toxic and non-irritating. |
Caracterics:
-- Eco-friendly, water repellent
-- Can have anti-UV(1%-5%), anti-bacteria,anti-static,flame retardant function as request
-- Tear resistant, shrink-resistant
-- Strong strength and elongation, soft, non-toxic
-- Excellent property of air through
Detailed of our products: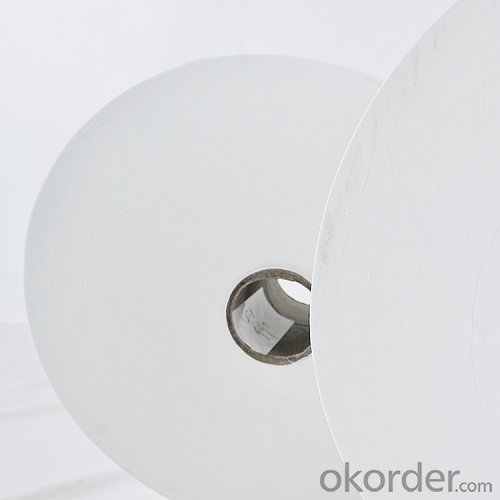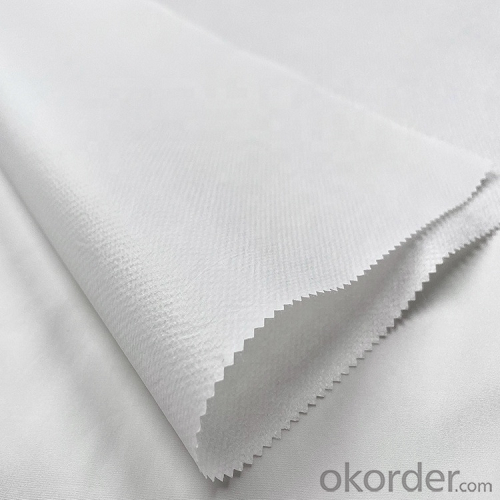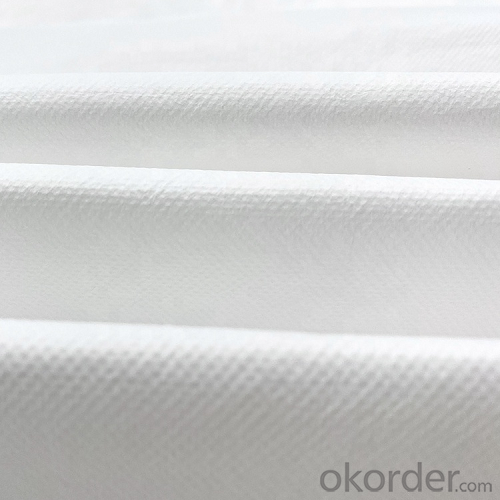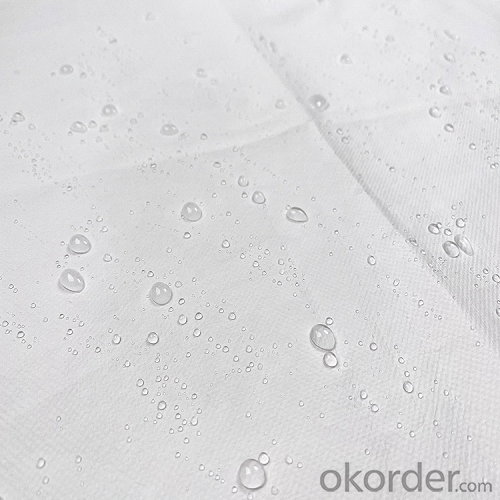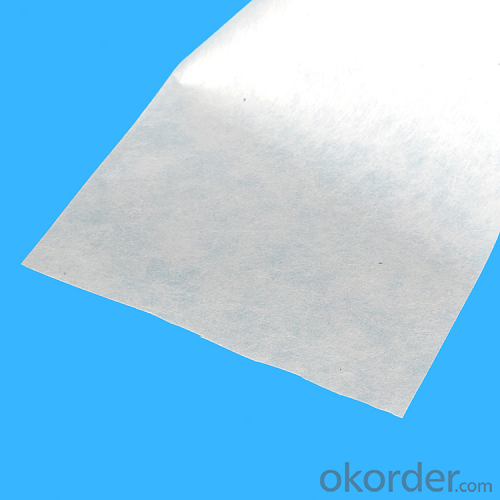 Product Process:
---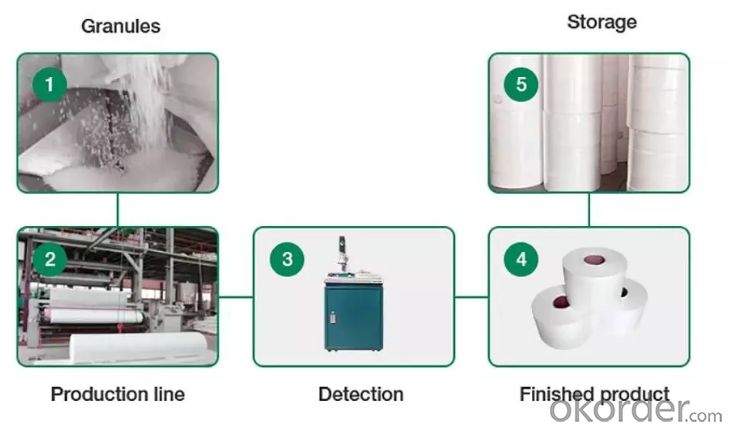 Application:
---
1) Shopping bags,tablecloth,compund packing material,Filter material
2) Medical field :Face mask Surgical gown,protective clothes,operation cover,cap,shoe cover,bed sheet etc.
3) Sanitary and Health:Baby&adult diaper,feminie hygiene,hygiene pad,etc
4) Agriculture and horticulture cover
Packing&Shipping:
---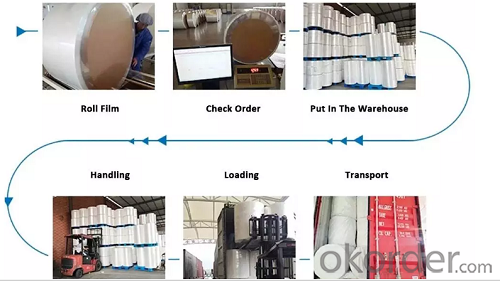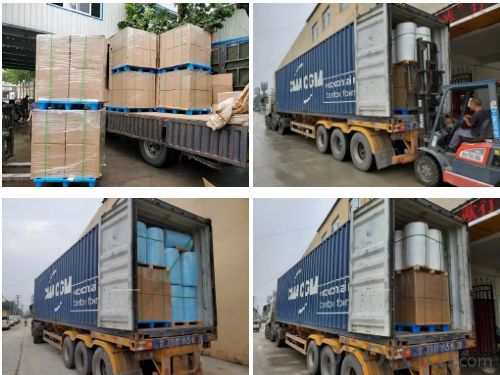 FAQ:
---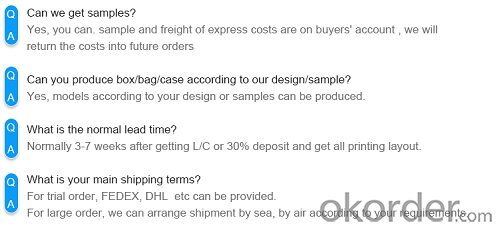 Q:What's the difference between polyester fiber and viscose fabric? Which cost is higher?

Polyester fiber, commonly known as polyester, polyester, the drawback is airtight, do not sweat, is a lot of clothes, socks, there are ingredients, a cheaper kind.
Q:What are the fabric of jeans?

Denim (Denim), also known as denim, is a coarse, thick, yarn dyed, warp faced denim.
Q:What cloth does not fade?

Only polyester (that is, polyester) can be guaranteed. This is because dyeing with disperse dyes and dyeing polyester only, disperse dyes, color fastness is very good, they are in high temperature more than 125 DEG C, macromolecular polyester in the mosaic into the void, after the temperature down, firmly stuck in the inside of the fiber, not loose.
Q:What material is the material of the Five Starred Red Flag?

Pongee fabric is an old variety for a long time, but in recent years in Shengze textile industry for its products for the revision, in addition to the use of raw materials and weaving technology innovation extinction silk, dyeing and finishing process in postprocessing extension, the density increased, feel more soft, more development.
Q:How to wash silk fabric trousers?

Alkali free, neutral enzyme free or silk detergent should be used;3, do not use chlorine detergent to soak, can use oxygen to help wash lotion stain;4, using extrusion washing, avoid wringing, squeeze to remove water, dried or dried binary suspension suspension, not the sun, not dry;5, to use softener, maintenance of soft feel and anti-static.
Q:What material is lamb wool?

In general, fleece price is lower than the price of woolen fabric. Now many clothes and scarves are made of pure polyester 150D96F fleece. Generally made of clothing inside the fleece, quality requirements are not too high.Fleece also need to pay attention to some quality problems, abnormal general fleece is common: the bar (loom or yarn), or straight knife cutting machine, indentation pile too long in the hole (brushing machine), wool (about Yin and Laura, caused by the distribution of trace (color) dyeing), water mark (shaking machine steam condensate) and so on.
Q:What's the reason for Pilling?

The washing time is too long, which will cause the fiber to be damaged, break the fiber and produce more fiber ends, thus increasing the possibility of pilling.
Q:What are the features of Korean suede fabrics?

Korean velvet, also known as "washed velvet", "Chiffon", "velvet Chiffon", is a combination of washed velvet and chiffon, both washed cashmere velvet and chiffon of the light, vertical sense. Suitable for making spring summer dresses, clothes and so on, this year overall sales of this fabric is good.
Q:40 cotton and 60 cotton. Which one is good?

Secondly, the concept of counting. Inch count: under standard moisture regain, how many 840 yards per pound of yarn length are called?. The higher the count, the thinner the yarn (1 pounds = 0.45KG, 1 yards = 0.91M). So the bigger the number, the thinner the yarn, the thinner the fabric. Bedding is generally 40 now. The 60 one is very high-end. The world textile industry's highest count is 200 (3 strands), used in the production of high-grade shirts, feel excellent.
Q:What are the advantages of modal fabric?

Modal fiber is characterized by the natural fiber luxury texture and synthetic fiber combination of practicality. With the soft cotton, silk luster, Ma's smooth, and the water absorption and air permeability are better than cotton, has high dyeing rate, fabric color bright and full. Modal fiber and multiple fiber blended and interwoven, such as cotton, linen and silk, in order to improve the quality of the cloth, the fabric can keep soft and smooth, play to their respective fiber characteristics, to better take effect. 1, Modal fiber fabric, soft, good drape, comfortable to wear. 2, Modal fiber fabric moisture absorption and permeability better than pure cotton fabric, is ideal for close knit fabric and health care clothing products, is conducive to human physiological cycle and health. 3, Modal fiber fabric surface, smooth and delicate, with natural silk effect. 4, Modal fiber fabric bright colors, light amount, is a natural mercerized fabric. 5, Modal fiber fabric has stable performance, tested compared with the cotton fabric after 25 times washing, feel will become increasingly hard, while the Modal fiber fabric on the contrary, modal fabric after washing many times, still keep the original smooth and soft feel, soft and bright, and more wash more soft, more wash the more beautiful. 6, Modal fiber fabric garment effect, shape stability, has the natural crease resistance and easy care, make people more convenient and natural.
1. Manufacturer Overview

Location
Year Established
Annual Output Value
Main Markets
Company Certifications
2. Manufacturer Certificates

a) Certification Name
Range
Reference
Validity Period
3. Manufacturer Capability

a)Trade Capacity
Nearest Port
Export Percentage
No.of Employees in Trade Department
Language Spoken:
b)Factory Information
Factory Size:
No. of Production Lines
Contract Manufacturing
Product Price Range