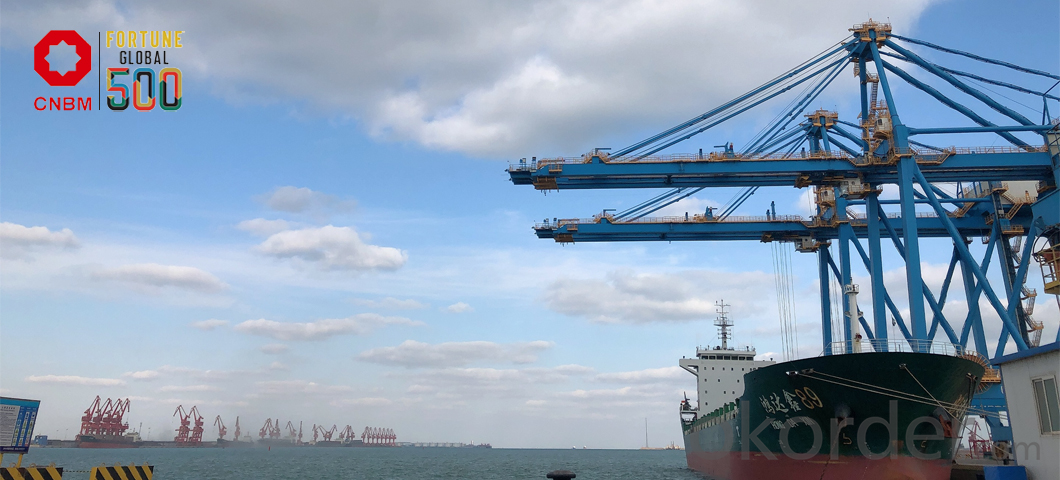 Portland Cement
Produce Description
▶ Exported Products:
1. Portland cement in accordance with American Standard ASTM
C-150 Type I-V, ASTM – C595 Cement: ASTM TYPE IP, ASTM TYPE IL;
2. Portland cement in accordance with European Standard EN
197-1:2011, cement types of CEM I 52.5N, CEM I 52.5R, CEM I 42.5N,
CEM I 42.5R, CEM I 32.5N; 32.5N, CEM II. CEM III, CEM IV, CEM V
▶ Input raw materials for production including:
→ Limestone exploited from raw materials source of the plant.
→ Clay exploited and transported from raw materials source of the
plant.
→ Adjustment additive: Iron ore purchased and transported to the
plant by truck.
→ Cement additives: basalt, gypsum …
→ Fuel: 100% of dust coal used.
Application
CNBM Cement can be used for all types of architectural or structural concrete construction. Such application as pre-cast panels and systems, cast-in-place, masonry units, tilt-up panel systems, roofing tiles, terrazzo floors, highway median barriers, tile grout, swimming pools, stucco, culture stone,colored masonry products, cement paints and coatings, and ornamental precast concrete items.
Technical Parameter
Production Process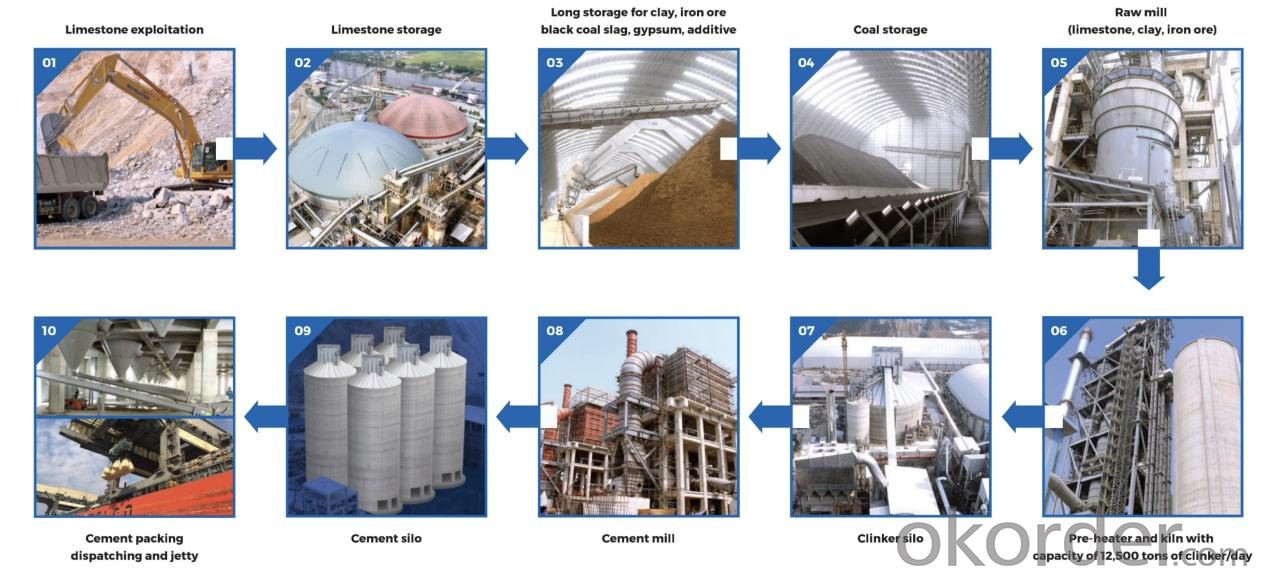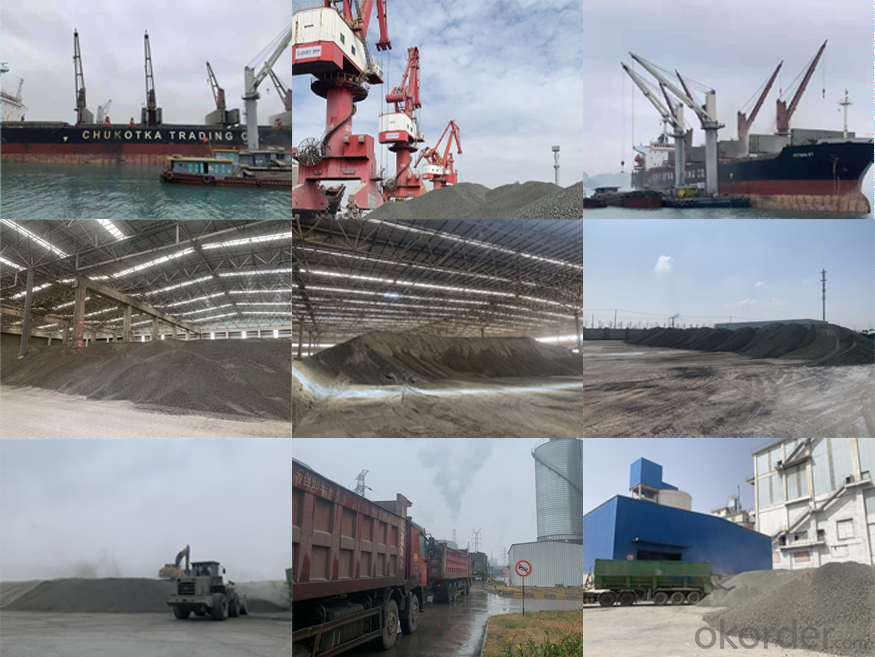 CNBM INTERNATIONAL CORPORATION (short for the Company) is a subsidiary of China National Building Material Group Co., Ltd. (short of CNBM Group). China National Building Material Group is a state owned enterprise under directly management of the State-owned Assets Supervision and Administration Commission of the State Council, and ranked 187 in the world's top 500 in 2019. China National Building Materials Group is the world's largest comprehensive building materials industry group, the world's leading new material developer and comprehensive service provider, and has the strongest scientific research strength in the field of building materials and non-metal new materials. CNBM INTERNATIONAL CORPORATION is a brand-new platform built by China National Building Materials Group that focuses on non-metallic materials trading.
Q:Are you a trading company or manufacturer?
A:CNBM is a large-scale central governmental industrial group with its own manufacturing sector, research and development sector, trading sector and logistics sector.
Q:I have some special requirement about specifications.
A:We have a well-rounded product range, which endows us with the capability of applying many special specifications. Please feel free to contact us with yours.
Q:Do you accept OEM service?
A:Yes, we do.
Q:What is your delivery time?
A:It depends on the size/complexity of your order and our own production schedule. Usually we provide a faster delivery than the industry's average.
Q:What is the payment term?
A:TT and LC are both Okay.
Q:Can I have my own logo on the product?
A:Sure, we can apply your own logo on the products according to your drawings.
1. Manufacturer Overview

Location
Year Established
Annual Output Value
Main Markets
Company Certifications
2. Manufacturer Certificates

a) Certification Name
Range
Reference
Validity Period
3. Manufacturer Capability

a)Trade Capacity
Nearest Port
Export Percentage
No.of Employees in Trade Department
Language Spoken:
b)Factory Information
Factory Size:
No. of Production Lines
Contract Manufacturing
Product Price Range