Calcium Nitrite Chemical Powder Construction Additive
Loading Port:

China main port
Payment Terms:

TT OR LC
Min Order Qty:

1000 kg
Supply Capability:

500000 kg/month
Inquire Now
Customer Service
OKorder Service Pledge
Quality Product
Order Online Tracking
Timely Delivery
OKorder Financial Service
Credit Rating
Credit Services
Credit Purchasing
---
Add to My Favorites
---
Calcium Nitrite
Product Name:Calcium Nitrite


Molecular formula: Ca(NO2)2


Molecular weight: 132


CAS NO.:13780-06-8


HS CODE: 28341000


UN NO.: 2627 5.1 Class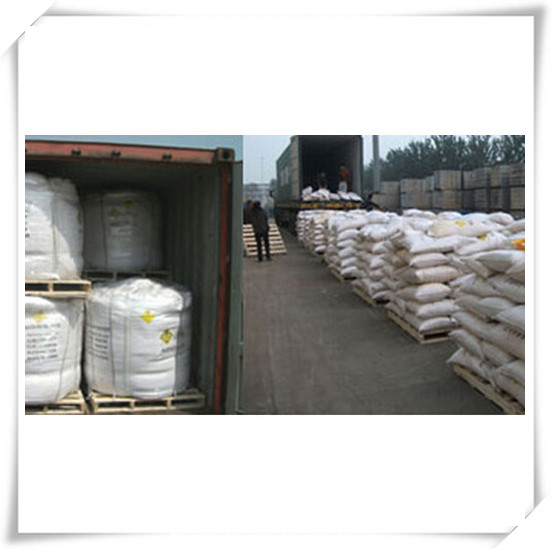 Properties: White powder without crystal water. This product is hygroscopic,
odorless, well soluble in water ang generate light yellow solution, toxic.
| | | | |
| --- | --- | --- | --- |
| Value Item | Premium grade | First grade | Second grade |
| Calcium nitrite[Ca(NO2)2 dry]% | ≥94 | ≥92 | ≥90 |
| Calcium nitrate[Ca(NO3)2 dry]% | <4 | <5 | <6 |
| [Ca(OH)2 dry]% | <1.0 | <1.0 | <1.0 |
| Moisture% | <1.0 | <1.0 | <1.0 |
| Water insoluble matter% | <0.6 | <1.0 | <1.0 |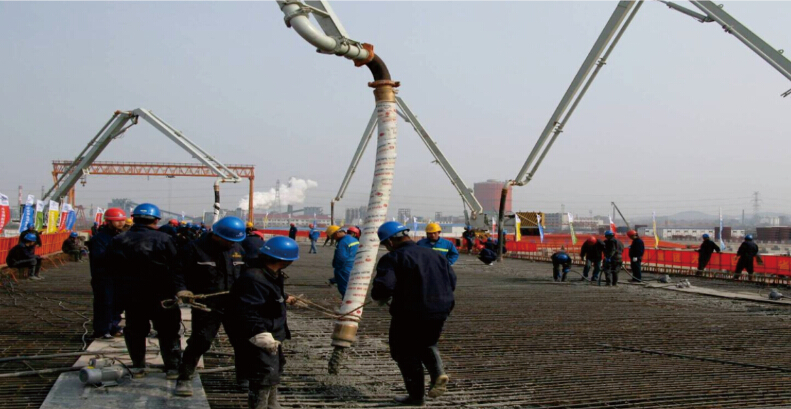 Uses:
It is the main material of concrete additive, it can be used in the making of antifreeze, rust inhibitor of steel bar,
early strength agent, it also can be used in the washing of heavy oil, emulsification of lube and chemicals.
1, antifreeze
2, rust inhibitor of steel bar
3, early strength agent


Packing: 25/50/1000KG plastic bag lined woven bag or following your demand.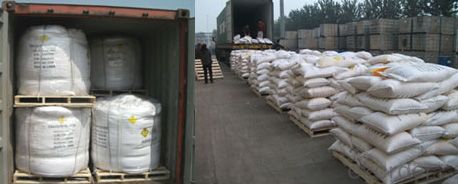 FAQ
1.Q: What is MOQ?
A: Our MOQ is 1 TON.
2.Q: Could you offer free sample?
A: We can provide free samples to you for quality testing.
3.Q: What about your packing?
A: For liquid: Flexitank, or IBC tank 1000L
For powder:Woven fabric bag with plastic film liner( 25kg or 1000kg)
Clients' packing is workable.
4.Q: How about your productive capacity?
A: 150000 tons/Year.
5.Q: What is your delivery time?
A: Within 7 days after received deposit or L/C at sight.
Q:For example, sulfates can emit SO2 or SO3 gas. If this were to occur in this experiment, would the % H2O calculated from the data be too high or too low? Explain.

You would measure the mass lost, and you would assume that this is equal to the amount of water that was in the sample. So decomposition would add to the mass lost during heating and this would lead you to overestimate the amount of water that was in the sample, and overestimate the %h20.
Q:is table salt organic or inorganic, why?

Inorganic - NaCl - no complex carbon compounds.
Q:Eat what food can add inorganic salt

Most of the food contains inorganic salts, the so-called inorganic salts, also known as minerals or ash. Minerals are naturally occurring compounds or natural elements in the crust. There are about 50 kinds of minerals in the human body, although they in the human body only 4% of body weight, but it is an essential part of the organism. According to their content in the body how much can be divided into constant elements and trace elements two categories. The body is actually composed of various elements (macro and trace). Many of these mineral elements are essential components of the enzyme, which can regulate a variety of physiological functions (such as maintaining osmotic pressure, oxygen transport, muscle contraction, nervous system integrity), but also tissue and bone growth and maintenance necessary. Some (such as calcium, phosphorus, sodium, magnesium, sulfur, chloride) content is large, while others are only trace. Human essential trace elements are cobalt (such as vitamin B12), copper, fluorine, iodine, iron, zinc, chromium, selenium, manganese, molybdenum In terms of its impact on experimental animals, nickel, tin and arsenic should also be considered necessary. Most minerals (except zinc) are widely distributed in a variety of foods and can be fully supplemented by balanced and diversified diets. However, there is a need for additional supplements to patients who have been relying on intravenous nutrition for long periods of time, infants and older persons, or because of the lack of regionalities caused by soil and water quality.
Q:Definition of inorganic salts

In addition to hydrogen, oxygen, nitrogen, carbon, sulfur, organic compounds other than organic compounds are collectively referred to as inorganic salts. The inorganic salts required by the human body, according to the content in the body, divided into essential elements (hydrogen, oxygen, nitrogen, , Magnesium, phosphorus, chlorine, potassium, sodium 11) in the human body content, the need for larger also known as macro elements of the source 2, the rest of the various elements, regardless of content, can be collectively referred to as inorganic salts. More elements such as iron, magnesium, potassium, sodium, phosphorus, sulfur, chlorine and other elements, other elements such as iron, copper, iodine, zinc, manganese, drilling, etc., due to the existence of a small number, and some even trace Known as trace elements, 3, what is the "inorganic salt", the body contains elements in addition to carbon, hydrogen, oxygen three elements mainly in the form of organic matter, the rest of the various elements are in the form of inorganic matter, collectively referred to as inorganic Salts such as calcium, magnesium, potassium, sodium, phosphorus, scratch, sulfur and the like
Q:Are there any differences between minerals and inorganic salts?

There are differences, some minerals exist in organic matter, and some minerals are inorganic salts. Inorganic salts are inorganic.
Q:Is the inorganic salt related to the excitement

In the natural state, both in the periphery and within the central nervous system, nerve impulses are conducted in the context of a single neuron. At the nerve tip (synaptic or on the muscle joint), nerve impulses cause the excitement or inhibition of the next cell by chemical transmission or electrical transmission.
Q:Why vegetables and fruits contain rich inorganic salts

Because they are plants! From the biological point of view, they are the nature of the organic matter into inorganic salt carrier
Q:Is iodized salt inorganic or organic?

yes it is organic.
Q:I'm said that with the increase of temperature the inorganic salts will decrease. Will that be correct?

IIRC, it depends on the salt.
Q:Why are inorganic sodium salts much better soluble in ethanol than potassium salts?

Potassium's lone electron is much more easily transferred to produce a potassium ion than is sodium's because of its electronic structure so that any potassium salt is more ionic in nature than is its analogous sodium counterpart. Since ethanol is not very acidic (polar) it solublizes less polar materials preferentially over more polar ones. Therefore, sodium salts will, generally, be more soluble in ethanol than will be potassium analogs.
1. Manufacturer Overview

Location
Year Established
Annual Output Value
Main Markets
Company Certifications
2. Manufacturer Certificates

a) Certification Name
Range
Reference
Validity Period
3. Manufacturer Capability

a)Trade Capacity
Nearest Port
Export Percentage
No.of Employees in Trade Department
Language Spoken:
b)Factory Information
Factory Size:
No. of Production Lines
Contract Manufacturing
Product Price Range