Description:
Auto store pallet racking system has simple structure of upright and beam and reliable strucuture.
It's used for auto store operation and storage.
Goods for storage and carrying has no limits. It's usually used in pallet storage and forklift warehouse.
The beam and upright profiles are well produced by roll forming techonogy and fine steel is used for the manufacture.
It consists of upright, beam, strut.It forms structure by C upright and weld beam. It has 75mm adjustment range.
The system can be customized designed to the warehouse condition.
Feature:
· Large loading of racking
· Customized design of racking
· Professinal design
Images: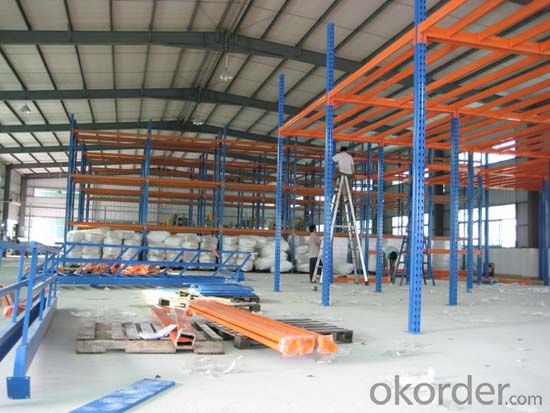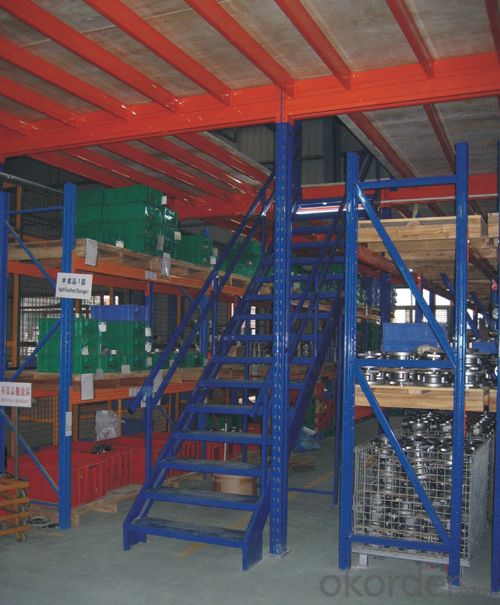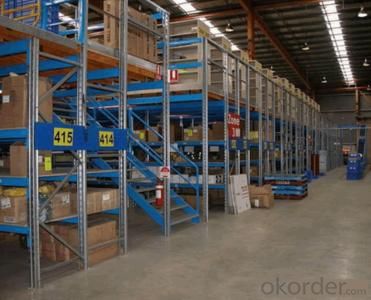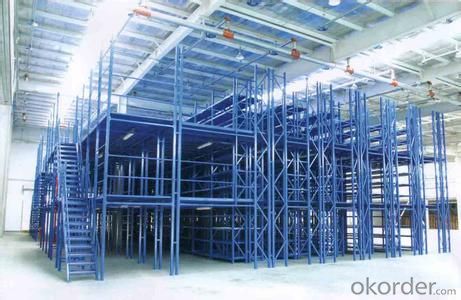 Specification:
| | |
| --- | --- |
| Loading weight of racking | 1000KG/layer |
| Height of racking | designed |
FAQ:
What is note for purchase?
Pallet size,good weight, height, forklift details, etc.
How is quality guaranteed?
The production use professional roll forming technology and material of steel for production have strict test.
How about the project installation?
We also could send engineers to users's spot to carry out installation.
Q:How to strengthen the integration and construction of logistics infrastructure

All kinds of transport stations. Because according to a certain area and goods freight organization characteristics of planning and construction, this function cannot be simply used to replace with the supply chain organization of logistics organization, logistics organization is not equal to the freight organization, and can form a freight logistics organization in the process, but not all social goods. As a part of the cargo for the enterprise supply chain implementation in the space layout requirements of the organization according to the logistics, freight station has meet the service needs of the decentralized logistics organization function is a must, therefore, besides having the function of freight freight station node, need to upgrade or enrich its service function.
Q:What does the storage equipment mainly consist of?

Storage equipment is able to meet the storage and preservation technology of devices and equipment needed items, which not only refers to the housing, a door lock and so on the characterization of the equipment, can be divided into specific handling equipment and storage equipment, measuring equipment, maintenance and inspection equipment, lighting equipment, ventilation equipment, fire safety equipment and labor protection other uses of equipment and tools. Commonly used, such as storage cage, storage shelf, turnover box, etc.!
Q:What shelves are there in the logistics equipment?

Logistics equipment has been applied in every link of logistics. At present, both in the production, warehousing, circulation process of transportation and distribution, logistics center packaging processing, handling, loading and unloading, logistics equipment has been a certain application.Specialized new logistics equipment and new technology, logistics equipment constantly emerging. With the continuous refinement of the logistics sector, with the increasing demand for logistics services to meet customer needs, the new logistics equipment and new technology, logistics equipment continue to emerge. Most of these equipments are specialized in logistics operation of a logistics link, a specialized commodity, a specialized customer's equipment, and its specialization is very high.
Q:How to do the warehouse logistics supervisor?

Understand the type of storage, the amount of storage, the amount of work done, etc.. After understanding the warehouse function, we should clearly will be used for storage of goods warehouse properties, ordinary goods or special goods, in the control of temperature and humidity on whether there are specific requirements, if they need special anti-static turnover box and other special storage containers. If you do not understand, can go to such a comprehensive logistics Guanyu products supporting enterprises.
Q:Question: what is the nature of logistics warehousing?

However, the nature of the logistics project land with the functions of wholesale, retail and other market transactions should be recognized as commercial land
Q:What are the commonly used facilities in the logistics industry?

1 filling machinery and equipment (propeller, propeller, vibration feeder, gravity conveying vacuum filling system with feeder, etc.) 2 filling machine (paste filling machine, sealing machine (3) hand pressing sealing machine, sealing machine, pedal type floor type automatic sealing machine, horizontal automatic sealing machine, automatic sealing machine, vertical ultrasonic sealing machine, semi automatic screw type sealing machine, wrapping machine (4) cantilever stretch film winding wrapping machine, pull seam wrapping machine etc.) 5 (automatic labeling machine of RG1001 type double labeling machine, this machine is less.)
Q:What are the key functions of warehouse management logistics informatization construction?

WMS and automatic identification technology are inseparable, with large technology, a dozen focus on enterprise warehouse management research and development, the success of many large domestic enterprises to solve the problem of warehouse management.According to the existing customer database system for analysis, for each product to establish a bar code identification, bar code bar code printer to print the barcode label, resulting in the sequence number, the relevant information should be included in each of the barcode products. (customized by the customer) can include the product name, specifications, quantity, bar code serial number, date of warehousing and date of delivery. ---- initial information collection, EBIG logistics and warehousing management system (WMS)
Q:Common equipment for warehouse logistics equipment

Warehouse logistics: solid shelves, stacking machines, sorting lines, conveyor equipmentVertical conveying type: Reciprocating lift, continuous elevator, intermittent elevator and hydraulic lifting platformFlat conveyor: belt conveyor, chain machine, roller and other non-standard conveying equipmentNon-standard equipment: climbing belt conveyor (chain machine), turning belt conveyor (chain machine), screw conveyor, etc.
Q:Storage facilities and equipment is not perfect, what?

Increase the hardware input to the warehouse.This includes warehouse construction and renovation, purchase of new shelves, pallets, digital automatic identification system and sorting, processing, packaging and other logistics equipment, greatly enhance the level of automation of existing warehouse and logistics operation efficiency, increase the function of logistics services.
Q:What aspects of logistics and warehousing management?

The basic tasks of warehouse management include the following aspects: (1) reasonable planning of storage facilities network. (2) reasonable selection of storage facilities and equipment. (3) strictly control the quality of goods in and out. (4) take care of the goods in the warehouse. (5) ensure efficient warehouse operation. (6) reduce warehouse operation cost. (7) ensure the safety of warehouse operation.
1. Manufacturer Overview

Location
Year Established
Annual Output Value
Main Markets
Company Certifications
2. Manufacturer Certificates

a) Certification Name
Range
Reference
Validity Period
3. Manufacturer Capability

a)Trade Capacity
Nearest Port
Export Percentage
No.of Employees in Trade Department
Language Spoken:
b)Factory Information
Factory Size:
No. of Production Lines
Contract Manufacturing
Product Price Range
Hot Searches
Related keywords