Specifications of our Geotextile:

We are the leading manufacturer of geotextile for road and roofing construction;
1) materials: 100% polyester fibre
2) max width: 6m
Gextextile Product Description:
--Our geotextile can be made of polypropylene (PP) or polyester (PET) .
-- The weight is available from 100g/m2 to 1500g/m2 and the width from 1m to 8m,
-- Two kinds of processing technical to select: needle punched and thermally bonded, long fiber or short fiber.
-- All kinds of colors are available.
-- It is widely known as earthwork material and industry fabric, used in the areas of railway, highway, water conservancy, dam, tunnel, subway, environment protection and so on.
-- We can supply different specifications as customers' request.
Geotextile Product Specification / Models:
Material: polypropylene (PP) thermally bounded
Weight: 100g/m2-1200g/m2
Width: 1-8m
Length: As customers' demand (usually is 100m)
Package: PE film and woven cloth
Delivery time: With in 3weeks after received the advance payment
Payment terms: T/T 30% in advance+T/T 70% against the copies of original documents or L/C
PS. Also we can produce the product as customer's demand.
Application of Geoxtile:

1. Filtration
The filtration layer of the dykes, river canal, seacoast, concrete slope, retaining walls. At the same time of preventing the clay granule from passing, it allows the water and the gas pass through freely.

2. Separation
The isolation of the railway dregs and the roadbed, roadbed and the soft base, surface of the airdrome and parking lot and the groundsill, different dam materials. It isolates the soil and the gravel of two kinds different granule pathway from the groundsill or other buildings.

3. Reinforcement
The highway, railway, soilstone dam, breakwater, airport, backfill soil of retaining wall, slope protection, etc in which distributes the earth stress, prevents the side-displacement of the earth body and improves the earth body stability.
4. Protection
It prevents the bank from being washed out, protects the bank and the bottom, prevents the water and soil from being washed away.
Technical specification of short fiber needle punched non-woven geotextiles:
According to GB/T17638-1998 Standard
No.

Item

Specification

Note

Mass per square meter g/m2

100

150

200

250

300

350

400

450

500

600

800

1

Weight Variation %

-8

-8

-8

-8

-7

-7

-7

-7

-6

-6

-6




2

Thickness mm ≥

0.9

1.3

1.7

2.1

2.4

2.7

3.0

3.3

3.6

4.1

5.0

3

Width Variation %

-0.5

4

Breaking Strength KN/m

2.5

4.5

6.5

8.0

9.5

11.0

12.5

14.0

16.0

19.0

25.0

MD and CD

5

Elongation at Break %

25 ~ 100

6

CBR Mullen Burst Strength KN≥

0.3

0.6

0.9

1.2

1.5

1.8

2.1

2.4

2.7

3.2

4.0




7

Sieve Size 090 mm

0.07 ~ 0.20




8

Vertical Permeability Coefficient cm/s

k× (10-1 ~ 10-3)

k=1.0-9.9

9

Tear Strength KN ≥

0.08

0.12

0.16

0.20

0.24

0.28

0.33

0.38

0.42

0.46

0.60

MD and CD

Needle punched geotextile after treatment method
Singeing, Calendar,Heat-setting, the film cover,steep glue setting. Shell membrane surface treatment
Geotextile Products Show: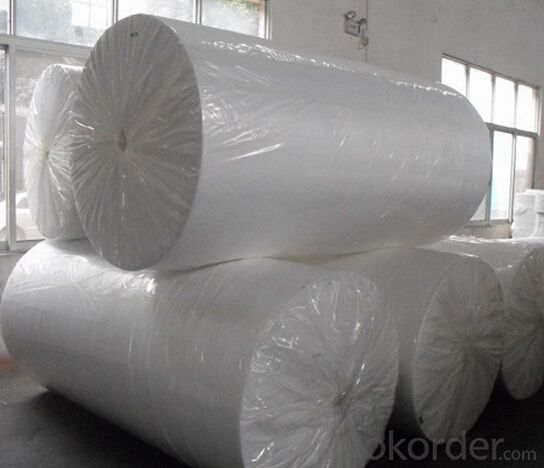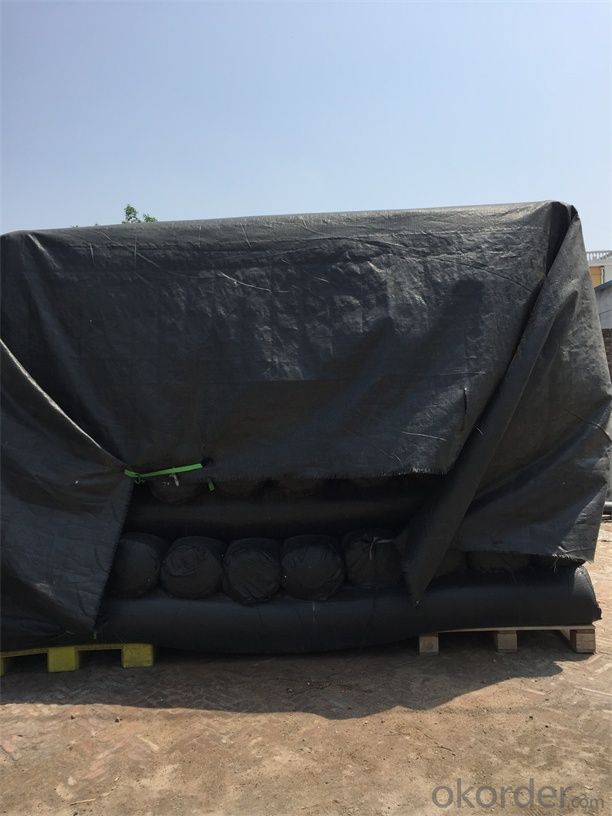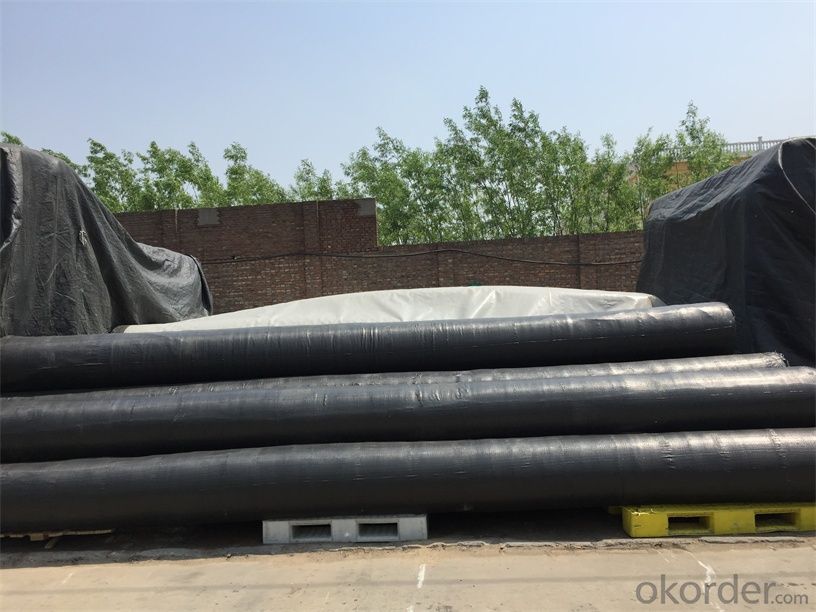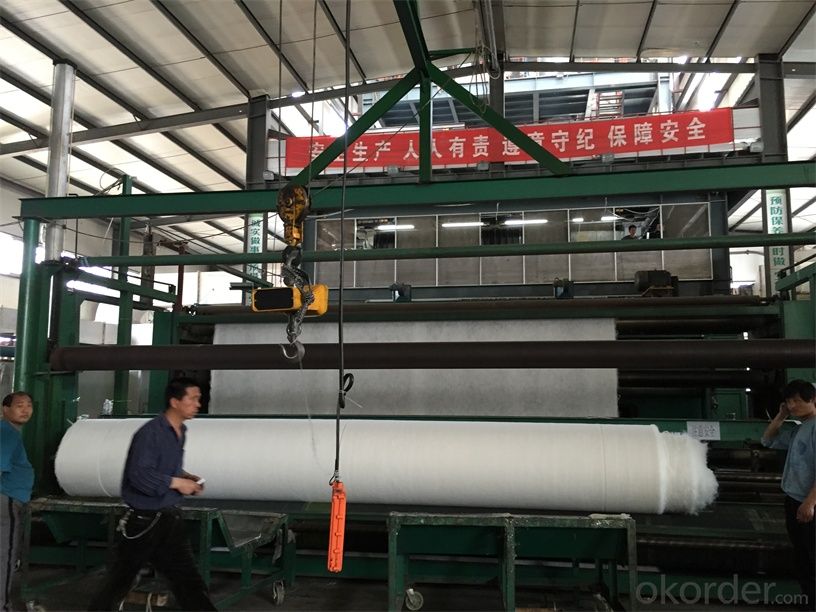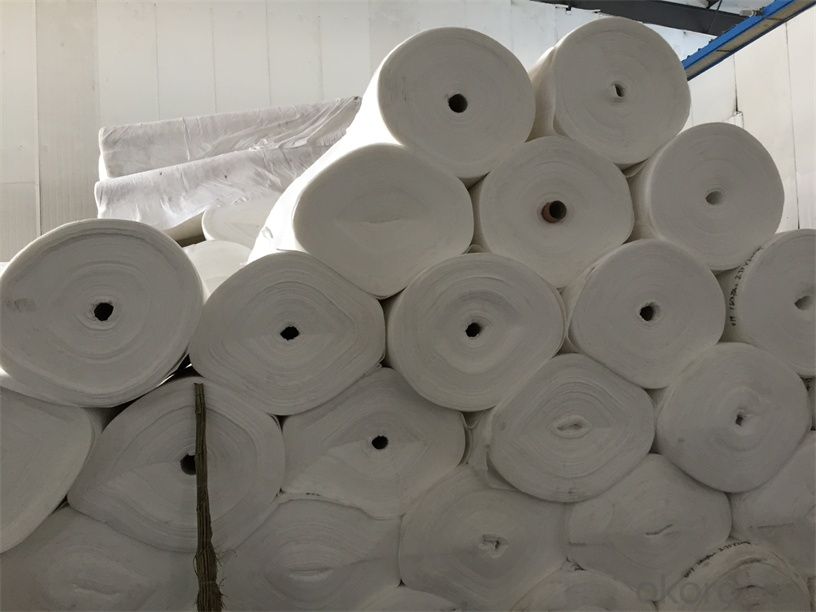 FAQ of our geotextile:
- Q: What can we do for the special customer?
A: Provide custom made service with customer's drawing; We make sure to provide you with the best solutions for your individual case. Whether standard items or non-standard items.

- Q: What can we supply?
A: We provide high levels of communication from start to finish.
- Q: What is our advantage?
A: Top Cemented Carbide has extensive business experience, Fast delivery and high quality.
Q:What's the meaning of pH value in fabric? How do you test it?

PH value represents and measures pH, 7 is neutral; less than 7 is acidic; greater than 7 to 14 is alkaline. Near 7 is called weak acid or weak alkaline.
Q:What about the Rolle and the uniform? What's the best of these two fabrics?

Raw material is 100% polyester, weight 300G / M, width 58 inches. 2 / 2 twill weave, the surface is smooth and smooth, the lines are clear, the Gong is full, the elasticity is good, the drape is good, the luster is natural and soft, the color is bright, suitable for waiters, miscellaneous workers, security guards and school uniforms
Q:What are the ingredients of knitted fabric?

That is: knitted fabrics using knitting yarn will be bent into a circle and string formed fabric.The knitting fabric is divided into weft knitted fabric and warp knitted fabric according to the different ways of yarn string.
Q:What is Tencel denim?

Tencel is a cellulose fiber, using solvent spinning technology, dry strength is slightly lower than that of polyester, but significantly higher than the viscose fiber, viscose wet ratio has improved significantly, with very high rigidity, good dimensional stability washing (only 2% shrinkage), moisture absorption is higher. The fiber cross-section is round or oval, shiny and beautiful, soft hand feeling, good drapability, elegant and good. To sum up: warm and soft Tencel with 1 cotton 2 polyester high tenacity 3 wool but it is in hot and humid conditions in cold water, easy to harden, pick down is not good.
Q:What are sheep Beijing fabrics?

Do not use shoe polish ah, have dedicated frosted powder, general frosted shoes are khaki, brown,There are also black ones with different shades of powder. But I don't know where to sell. Look at the shoe store in the big mall.No shoes, no problem with water brush, raising, you brush down brush down.Then let the shoes rest for a while. Don't stare at a pair of shoes. It's also an important way to extend the life of your shoes.
Q:What exactly is the ingredient of iced silk fabric?

The cellulose content of more than 99.5% in the ice. Cotton fiber and wood fiber in 95--97%, silk fat and waxy cotton fiber accounted for 0.2--0.3%, accounting for 0.5--0.6%, ice free chlorine containing substance. Chlorine content in cotton fiber accounts for 1--1.1%. The ice does not contain pectin and reducing sugar up. And cotton fiber contains 1.2%. The content of other trace silk ash, ash content of cotton fiber was 1.14%. In several mainstream fibers. The ice has the nature of cotton, yarn quality is a typical ecological fiber, derived from natural and superior natural.
Q:What are the features of jacquard fabrics? What fabric comes from?

In general, the quality of cotton yarn is too much, it is impossible to weave a molding pattern, so the selection of jacquard fabrics are raw materials of high quality cotton, yarn weaving to be more detailed, generally around 40s. The jacquard bed made of this kind of fabric is more solid, soft and smooth, wear-resistant and difficult to change, and it is not easy to fade when washing. It feels more comfortable and breathable when using.
Q:What is the sanding fabric

Hello, sanding is actually a process by sanding machine friction of fabric, forming a layer of short hairs to make the surface of any material, fabric can be used in this process.
Q:What's the difference between polyester fiber and chiffon?

Chiffon is a fabric, popularly referred to as cloth. A thin, twisted crepe fabric. Most of the material is polyester chiffon, but there are people who have known as the "Silk Chiffon silk georgette".
Q:What is the specific modal fabric material?

Modal fabric is widely used in the coats, underwear, sports apparel and home textiles. Due to the excellent characteristics of modal and environmental protection, is one of the most promising fiber, and it can be blended and other fabrics, it can also produce sportswear, casual wear, shirts, senior clothing fabrics.
1. Manufacturer Overview

Location
Year Established
Annual Output Value
Main Markets
Company Certifications
2. Manufacturer Certificates

a) Certification Name
Range
Reference
Validity Period
3. Manufacturer Capability

a)Trade Capacity
Nearest Port
Export Percentage
No.of Employees in Trade Department
Language Spoken:
b)Factory Information
Factory Size:
No. of Production Lines
Contract Manufacturing
Product Price Range
Hot Searches
Related keywords