High Quality Double Sided PE Foam Tape DSP-30YM
Loading Port:

China Main Port
Payment Terms:

TT or L/C
Min Order Qty:

USD3000.00 roll
Supply Capability:

30 Days For 1x20' FCL roll/month
Inquire Now
Customer Service
OKorder Service Pledge
Quality Product
Order Online Tracking
Timely Delivery
OKorder Financial Service
Credit Rating
Credit Services
Credit Purchasing
---
Add to My Favorites
---
Quick Details Of High Quality Double Sided PE Foam Tape DSP-30YM:
| | |
| --- | --- |
| Name | DS PE Foam Tape DSP-30YM |
| Size | 24mm x 5m |
| Lead Time | 30days for 1x20' FCL |
| MinOrder | 3,000m2 |
| Package | One roll per plastic bag, packed in cartons |
1. DS PE foam tape is with solvent acrylic adhesive. Hot melt adhesive is also available as per customer's requirement.
2. We can offer two kinds of release liner: PE release film & release paper.
3. The foam is of white color and black color. Usually the PE release film is of red color, green color and blue color. The release paper is of white color and yellow color. So, you can match the foam & the release liner as you like, such as black foam + red PE release film or white foam + white release paper.
4. Different foam density available, such as 32kg/m3 (30expansion), 64kg/m3 (15expansion) & 96kg/m3 (10expansion).
5. DS PE foam tape is used for auto trim attachment, signs, stoplights assembly, furniture industry and so on.
6. Two standard ways for cut roll packing: one roll per shrink & one roll per plastic bag. We can also offer special packing as per customer's requirements, such as label, core printing and sticker.
CONSTRUCTION Of High Quality Double Sided PE Foam Tape DSP-30YM:
Backing: White/Black PE Foam
Adhesive: acrylic adhesive
Liner: Red/Green/Blue PE liner, white paper
TYPICAL PHYSICAL PROPERTIES Of High Quality Double Sided PE Foam Tape DSP-30YM:
Total Thickness (adhesives + backing): 3.0 mm
Density: 32kg/m3
180° Peel Adhesion: more than 1.0 kg/25mm
Holding power: not less than 50 h
Temperature resistance: 100C
Elongation: 100%
Sizes:
Jumbo Roll: 1.00 x 200m
Cut Roll: As per customer's requirements
Stability and Reactivity Of High Quality Double Sided PE Foam Tape DSP-30YM:
Chemical Stability: Stable and non-reactivity
Conditions to Avoid: Away from high temperature
Incompatibility with various substances:specific materials/condition to avoid.
Hazardous Decomposition Products:Thermal decomposition will produce mainly C02,and slightly CO.
Hazardous Polymerization:Can not occur
Transport Information Of High Quality Double Sided PE Foam Tape DSP-30YM:
Not a hazardous material for DOT shipping.
UN:None
Packaging sign:According to the buyer
Packaging Category:No information found/According to the buyer.
Shipping Marks: According to the buyer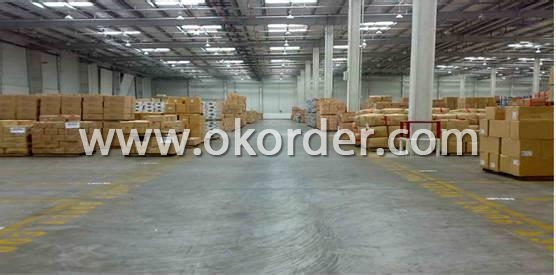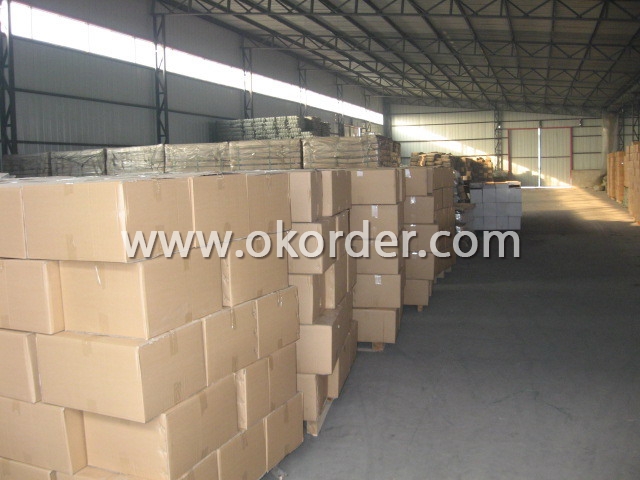 Q:The basic requirements, attached to the bottom surface of the base, a bottom surface with a permanent adhesive, affixed to the side of the desktop environment. When the base is fixed with double adhesive, another part is inserted in it, and the component is required to be picked up from the vertical direction (>=15N), and the base is firmly jointed with the table top. But when the base needs to be repositioned, it can not be too difficult to pull out, and it can not destroy the structure of double faced adhesive, thus shortening the service life

As is heavy positioned in the production process requires a short period of time, the basic level of adhesive tape can meet, if it is produced after the long time the frequent need to re positioning, now need a permanent adhesive, a heavy residue series tape repeatedly.
Q:What is sponge double face glue?

A material used in building construction to facilitate temporary fixation of objects
Q:What are the application areas of transparent double faced adhesive?

The transparent tape can stick something primarily because its surface is coated with a layer of adhesive. In the early days of the adhesive is mainly from animal and plant. In nineteenth Century, the main ingredient is rubber adhesive; while in modern times, it has been widely used in various polymer adhesives. The adhesive could stick to things, is in fact due to bond formation itself and for molecular connection items between molecules, the molecular bonding is able to firmly glued together.
Q:Construction method of butyl adhesive tape

(4) tear off the insulating paper on the top of the Yongxing adhesive tape and press the metal plate on the upper layer of the interface into the jointOrderly extrusion joints, so that the joint bond firm, closed tight.(5) tighten the screws so as to bond the upper and lower bonding surfaces of the adhesive tape. (1) pre installed above the parapet gutter gutter, the cement surface clean, brushing and base treatment.(2) the primary treatment agent suspected solid after installation of the water board, to ensure that the installation is firm and closely combined with the wall.(3) the water board will wipe clean, paste on the joint water board and cement wall in Yongxing according to the order of a single sided aluminum foil tape, the bonding agent pressure;
Q:I'd like to know the kind of tape

There are many kinds: packing tape series: transparent adhesive tape, color tape, size core, stationery glue, wet water, leather tapeDouble sided tape series: double sided tape writing, leather tape, textured tape, high temperature resistant double adhesive tape
Q:There is double adhesive mark on the back shell of mobile phone. How can I clean it up?

3, with the removal of nail polish, paint off the nail, try the oil, but because this water may make the original words will also fall off, so I suggest now small blocks of inconspicuous places to try.4, with chewing gum can also be glued down, you can try.
Q:What's the chemical composition of the double adhesive?

The adhesive composition, according to different brands, different types have different kinds of polymers.
Q:The foam on the wall will not tear off the double foamIt is convenient to ask for a rib

8, with cotton swabs dipped in a nail polish water.Foam tape is widely used in small, medium and large scale printing roller printing machine, as well as in the flat press, all wheel turnaround, intermittent rotary Flexo machine, wash machine, can meet the different demand for printing, printing all kinds of dot density and field print. Double sided tape is made of paper or cloth, plastic film substrate, then the elastomer pressure-sensitive adhesive or resin adhesive coating made in the substrate of the roll type adhesive tape is mainly composed of a substrate, adhesive, release paper (film) is composed of three parts.
Q:Cement floor floor leather with thick or thin double-sided adhesive

Leave no residual glue. If long-term use of paste, it is recommended to use "Shanghai Yu Guang 9144R double-sided adhesive tape" permanent fixed
Q:How do you apply double-sided adhesive tape?

7, in the printing process to clean the printing plate, should avoid cleaning solvents, contact tape, so as not to damage the tape;8 when the plate is removed from the tape, the angle between the plate and tape shall be no more than 90 degrees.9, the interface version of the place to stay 5mm or so, the use of 3M 1600 electrical insulation tape seal version of the effect is good, you can effectively avoid wiping the plate caused by the interface version of the resulting ink pollution, and very economical.10, double-sided adhesive over repeated use can produce overprint bad phenomenon, especially in the new situation, and used for a long time in registering are likely to happen.
We has various production lines and product series. The products are widely used in the high and sophisticated technology markets, construction, manufacturing and packaging industries both at home and abroad. We provide high quality services for customers based on superior product quality.
1. Manufacturer Overview

Location
Shanghai, China
Year Established
2007
Annual Output Value
US$ 1 Million
Main Markets
20.00% North America
20.00% South America
10.00% Eastern Europe
10.00% Southeast Asia
10.00% Northern Europe
10.00% South Asia
10.00% Western Europe
5.00% Africa
5.00% Mid East
Company Certifications
2. Manufacturer Certificates

a) Certification Name
Range
Reference
Validity Period
3. Manufacturer Capability

a)Trade Capacity
Nearest Port
Shanghai, Port
Export Percentage
15% - 25%
No.of Employees in Trade Department
11-50 People
Language Spoken:
English; Chinese;
b)Factory Information
Factory Size:
Above 1000 M2
No. of Production Lines
Above 3
Contract Manufacturing
OEM Service Offered
Product Price Range
High; Average