Garden Furniture Outdoor Sofa Patio Table and Chair with Wicker Rattan
Loading Port:

China main port
Payment Terms:

TT or LC
Min Order Qty:

60 set
Supply Capability:

1000 set/month
OKorder Service Pledge
Quality Product
Order Online Tracking
Timely Delivery
OKorder Financial Service
Credit Rating
Credit Services
Credit Purchasing
---
Add to My Favorites
---
Outdoor Handmade Rattan Sofa and Patio Table Set
Product Description:
Outdoor Handmade Rattan Sofa and Patio Table Set
Product Specifications:
· PE Rattan: SGS certified, UV-resistance, durable, moisture resistant
· Strong and lightweight
· Cushion colors are customizable, 100% polyester, easily removable and use high density foam
· 180g-250g waterproof polyester cushions with zipper
· 100px thick chair cushions, 200px; sofa, beach chair, sun bed and lounge cushions; pillows 45*1125px
· Frame: Aluminum (not recycled) with powder coating (1.2 – 1.8mm thick)
· Circle Diameter: 28, 25, 22, 19, 16mm
· Square Width: 50*50, 40*40, 25*25, 20*20, 30*19, 15*15mm
· Payment Terms: 30% deposit, balance to be paid before loading
· OEM & ODM welcome
· Foldable: No
· Place of Origin: Guangdong, China (Mainland)
· Flat Rattan Width: 6, 8,10,12mm
· Round Rattan Diameter: 3mm
· Rattan Colors: Charcoal, dark brown, chocolate, cream, beige, etc.
· Table: 5mm or 8mm tempered glass top
· Stackable: Yes
· Warranty: 2 years
· Payment terms: 30% down payment, 70% balance before shipment by T/T
· MOQ: 10sets
Product Features:
· UV resistant, waterproof, durable, moisture resistant, easy to clean
· Completely handmade workmanship
· Excellent appearance and sturdy construction
· Product designs customizable according to the client requests
· Perfect for indoors and outdoors, casual dining and entertaining
Product Images: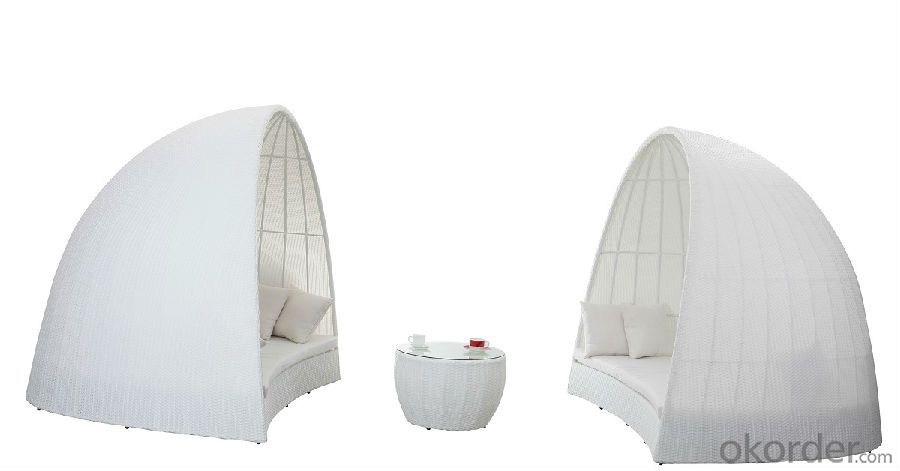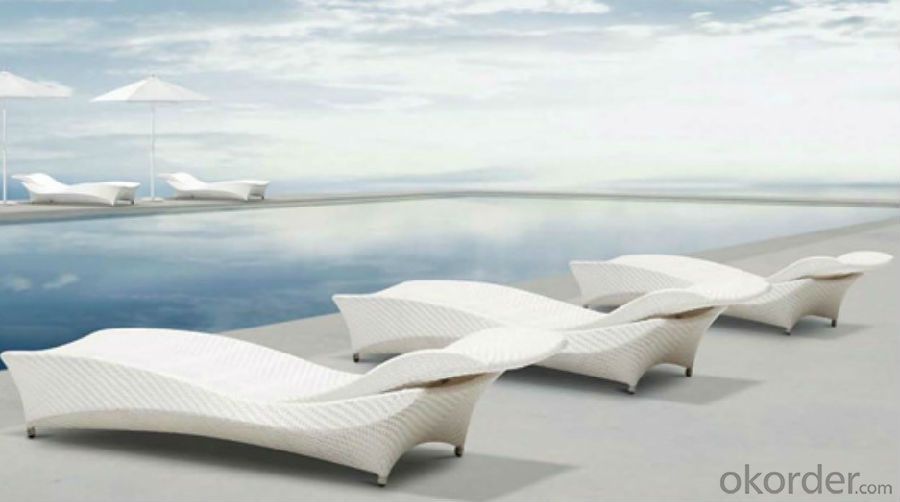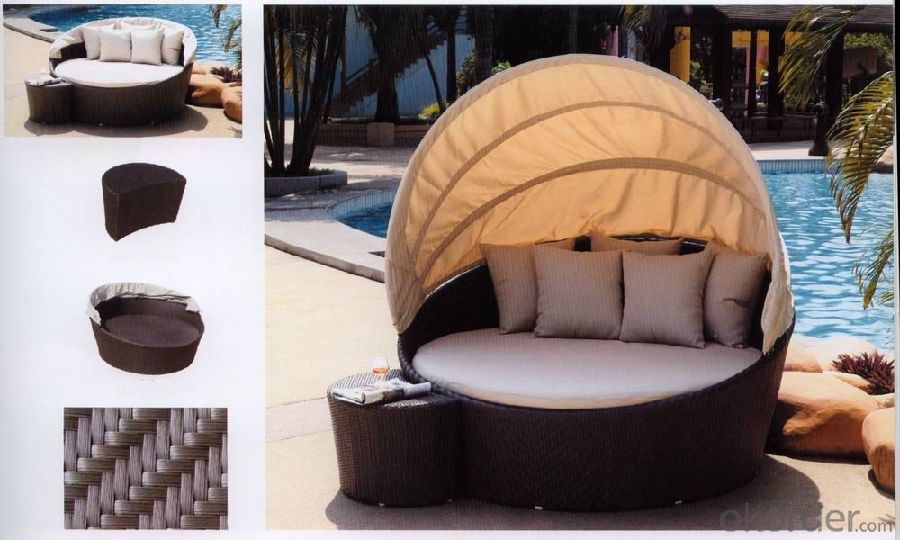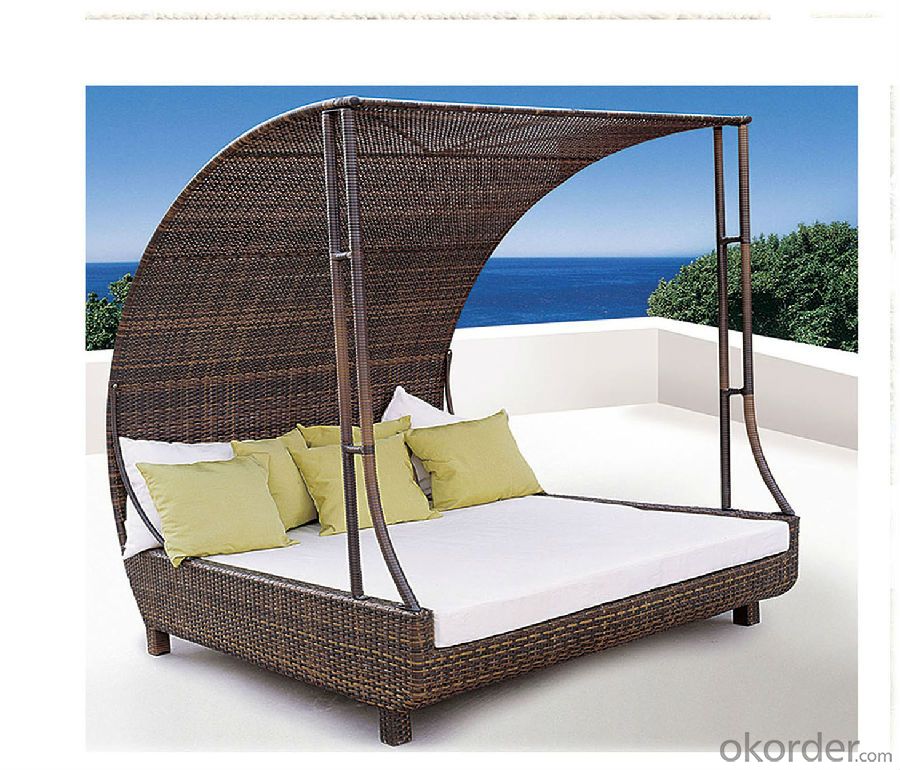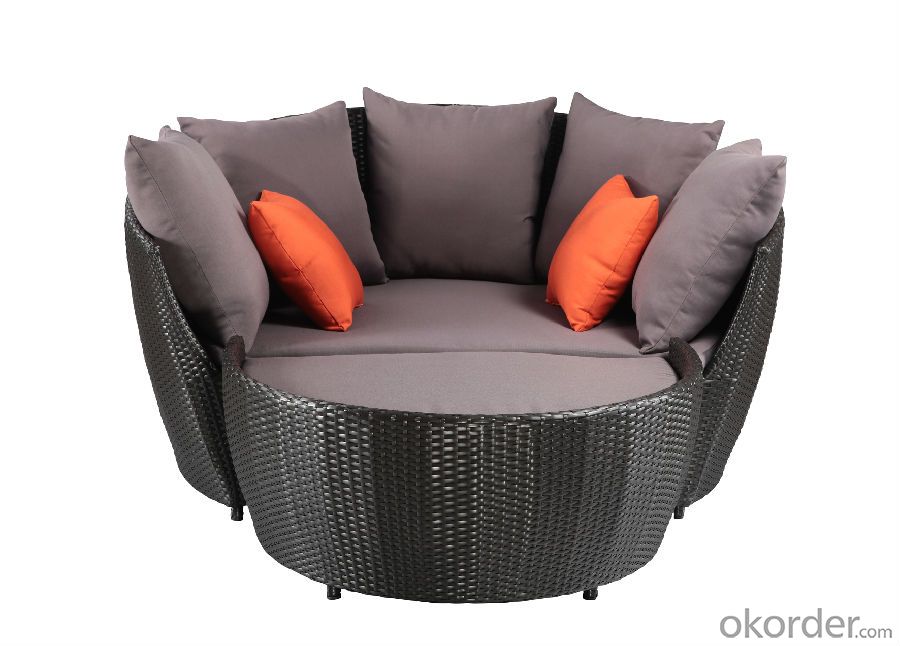 4.Garden Furniture Outdoor Sofa Specification
1seater sofa: 82x85x2075px
2sesters sofa: 143x85x2075px
3seaters sofa:204x85x2075px
aluminum tube: D22/19/13mm
1).Table: aluminum rattan tea table:115x60x1175px , with 5mm tempered glass
tube:D25/19mm
rattan: PE, frame with powder coating
2).seater sofa: aluminum rattan 1seater sofa: 82x85x2075px, with 250px thickness spong cushion, 1pc piollow, 250g/m2 short fibre waterproof
tube: D22/19/13mm
rattan:PE, frame with powder coating
3).seaters sofa: aluminum rattan 2seaters sofa: 143x85x2075px, with 250px thickness spong cushion, 2pcs piollows, 250g/m2 short fibre waterproof
rattan:PE, frame with powder coating
Vacuum gently or brush with a soft bristle brush to remove dust. Occasionally the furniture may require a more thorough cleaning. Clean wicker prior to storing for the winter. Store wicker indoors. If this is not possible, store close to house and cover with outdoor furniture covers.
5.
FAQ:
Q1: Why buy Materials & Equipment from OKorder.com?
A1: All products offered by OKorder.com are carefully selected from China's most reliable manufacturing enterprises. Through its ISO certifications, OKorder.com adheres to the highest standards and a commitment to supply chain safety and customer satisfaction.
Q2: How do we guarantee the quality of our products?
A2: We have established an advanced quality management system which conducts strict quality tests at every step, from raw materials to the final product. At the same time, we provide extensive follow-up service assurances as required.
Q3: What is rattan?
A3: Rattan is a member of the palm family and grows primarily in Southeast Asia. It is an anomaly to a tree. Where a tree grows from small to large and has growth rings, rattan has growth nodules for each season. It can grow up to 300 feet in height before it is harvested and sent to factories that produce the furniture. It is an extremely durable wood that can be easily bent to make the very unique styles that makes rattan furniture so special.
Q4: What is wicker?
A4: Wicker is best described as anything that is woven. Natural wicker can be made from rattan or any wood type products that are small and easily woven. These are usually woven on rattan frame. Synthetic wicker made from resins and woven on aluminum frames is also available allowing this wicker to be used totally outdoors.
Q5: How long will it last?
A5: Rattan or natural wicker furniture can last for years. If used indoors, it is not unusual for it to last 20 - 30 years. Cushions last from 5 - 15 years depending on usage and exposure and can be easily replaced, by House of Rattan, at a fraction of the cost of buying new furniture. Synthetic wicker also will last for many years and its cushions can also be replaced.
Q6: How do you clean wicker furniture?
A6: Vacuum brushes tend to work well between the wicker's reed material. A warm wet rag with a bit of detergent can be used to get stains out, though test it in an inconspicuous spot first, as you may remove finish or paint.
Q:What kind of material is good for sunshade?

When the umbrella surface is wet, the transmittance of ultraviolet light is increased due to the optical conduction of water, and the protective effect is reduced. Therefore, wet umbrella should not be used for UV protection.
Q:How much is an umbrella for outdoor use?

Generally more than one hundred or two hundred, expensive thousand dollars, there are specific sources can ask the outdoor
Q:What are the advantages and characteristics of parasols?

These are the advantages of a parasol, I think it is cloth to be thick, it is best to have two layers, in order to help us block the sun
Q:What are the large outdoor umbrellas?

I love the source outdoor, feeling their special style to keep up with the trend, it is in line with our young people's taste, so consumers will account for the majority of young.
Q:Side column umbrella for outdoor umbrella

The air outlet is provided with an umbrella on the umbrella, and the utility model is beautiful and beautiful, and the umbrella seat is matched with the umbrella seat to withstand the strong wind below 5.
Q:Do you need waterproof fabrics for outdoor umbrellas?

The main function of outdoor sunshade is sun shading, and UV protection is the most important function. No waterproof fabric is needed
Q:Outdoor sports by the sun, how to protect the skin?

Eat more vegetables and fruits, which can absorb hair to nutrition. Then the scorching summer, in addition to sunshade, sunglasses and sunscreen, whether can nourish the skin, prevent sunburn of food, to help people blocking sun exposure? Yes。 Some of the most familiar fruits and vegetables are magically converted to sunscreen and are more durable than sunscreen because they are not washed off.
Q:What kind of fabric does the outdoor sunshade have? What kind of fabric has sunshade and anti ultraviolet effect?

Outdoor booth, umbrella fabric, acrylic, polyester and Sunbrella (nylon) and so on.
Q:What's the size of an umbrella in an outdoor advertisement?

Now there are sixty or seventy yuan in the market sun umbrella, there are more than 100 of the sun umbrella, without considering the false offer, the price is determined by the quality of the sun umbrella. The umbrella cloth is an important factor in the price of the umbrella cloth with nylon cloth, acrylic cloth and other types, and umbrella cloth with a material also has an different number of differences, including high-end outdoor sunshade with polyester cloth, polyester cloth and the thickness of the sun and rain proof function the stronger; followed by a single umbrella, sun umbrella shares have doubled, and double cross structure, and so on, materials and processes are not the same.
Q:Can a motor car carry an umbrella with a long handle?

Yes, (unless your umbrella is a long ad umbrella), the ordinary umbrella meets the rules of the bus, you can get on the bus.
1. Manufacturer Overview

Location
Year Established
Annual Output Value
Main Markets
Company Certifications
2. Manufacturer Certificates

a) Certification Name
Range
Reference
Validity Period
3. Manufacturer Capability

a)Trade Capacity
Nearest Port
Export Percentage
No.of Employees in Trade Department
Language Spoken:
b)Factory Information
Factory Size:
No. of Production Lines
Contract Manufacturing
Product Price Range
Hot Searches
Related keywords