Specifications Of China Cloth Tape CG-70R:
1. The cloth duct tape is with synthetic rubber adhesive.
2. The backing cloth is PE coated.
3. The tape is waterproof and easy tear by hand.
4. Different colors available: silver, black, white, red, green, beige, yellow, blue and so on.
5. Mainly used for pipe wrapping, air-conditioner ductwork, heavy duty packing, carton packing, carpet installation, protection of surface, bundling and sealing.
6. Two standard ways for cut roll packing: one roll per shrink & one roll per plastic bag. We can also offer special packing as per customer's requirements, such as label, core printing and sticker.
CONSTRUCTION Of China Cloth Tape CG-70R:
Backing: polyethylene cloth (assorted colors)
Adhesive: synthetic rubber adhesive
TYPICAL PHYSICAL PROPERTIES Of China Cloth Tape CG-70R:
Total Thickness (adhesives + carrier): 220micron +/- 10micron
Cloth mesh: 70
Initial Tack: ≥8# steel ball
180°Peel Adhesion (to stainless steel): 65oz/in
Tensile Strength: 48.9N/cm
Service Temperature: -5C ~ +75C
PACKING Of China Cloth Tape CG-70R:
Core I.D.: 3" (76mm)
Jumbo Roll: 1.06 x 500m/1000m
Packaging: Wrapped with corrugated cardboard.
Cut Roll: roll width 3mm up
Remarks Of China Cloth Tape CG-70R:
1. The data above are typical results and subject to change without notice.
2. Tolerance: Weight and Thickness: ±10%; Width: ±3mm; Length: Cut Roll & Log Roll ±0.3m, Jumbo Roll ±0.5%.
3. The products should be stored at room temperature and be kept away wet and/or heat source.
4. It is essential, as with all pressure-sensitive tapes, that the surface to which the tape is applied must be clean, dry, and free of grease and oil.
5. The users should take test and do trial-application on the above products before coming into application so as to witness and ensure suitability for their special purpose and technique.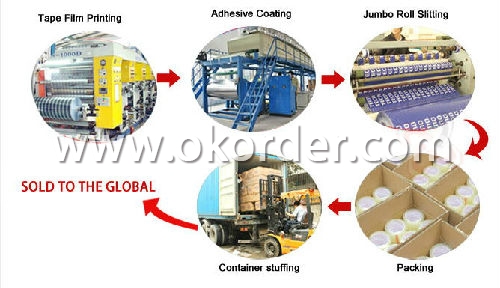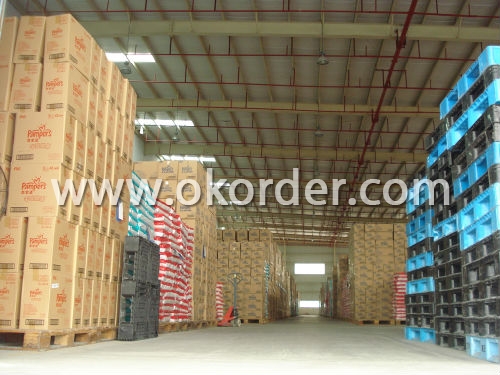 Q:What is the difference between cloth and tape?

Buji tape substrate is cloth, knife-free tape is PVC two completely different things
Q:How to identify the quality of cloth base tape is good or bad

Look at the side without glue, whether the surface is clearly arranged in a neat and orderly arrangement, and the thickness of the cloth tape is relatively thick.
Q:What is the use of black cloth base tape

Pvc insulation tape and pvc electrical insulation tape is not the same tape. Pvc insulation tape is composed of baseband and pressure sensitive adhesive layer.
Q:What is the use of cloth tape ah!

Currently in the automotive industry, the electrical and mechanical industry is also frequently used for car cab, chassis, cabinets and other places better waterproof
Q:What are the colors of the cloth?

In short, cloth gum can be produced according to the color of the customer's requirements
Q:What is the cloth base tape

Velvet tape and cloth tape is not the same thing
Q:How did the cloth tape torn on a solid wood staircase?

Currently on the market Buji tape glue to hot melt adhesive-based, its characteristics early sticky, sticky. So the tape fixed in a material surface will be very strong, it is difficult to remove.
Q:What are the use of cloth tape?

Buji tape is widely used: 1, can be marked, shielding, protection, sealing
Q:What are the use of cloth tape?

Bubble tape for a variety of fixed, bundled, patched, logo, shelter and other applications, referred to cloth tape
Q:Pipeline trapping with pvc plastic bag or cloth with a good tape

The PVC adhesive tape is made of soft plasticized PVC film coated pressure-sensitive adhesive made, there is no cloth based on these characteristics. Shanghua decoration for your answer
We are a well known company in China specializing in adhesive tapes field, which is equiped with a uality management system which combined with research & development, production and marketing.
1. Manufacturer Overview

Location
Tianjin, China
Year Established
2003
Annual Output Value
Above US$ 10 Million
Main Markets
Southeast Asia; South America; Eastern Europe; North America; Northern Europe; South Asia; Western Europe; Africa; Mid East
Company Certifications
2. Manufacturer Certificates

a) Certification Name
Range
Reference
Validity Period
3. Manufacturer Capability

a)Trade Capacity
Nearest Port
Tianjin
Export Percentage
41% - 50%
No.of Employees in Trade Department
50-100 People
Language Spoken:
English; Chinese
b)Factory Information
Factory Size:
Above 10,000 square meters
No. of Production Lines
Above 10
Contract Manufacturing
produce single sided tapes,double sided tapes, masking tape, Opp tape
Product Price Range
Low; Average
Hot Searches
Related keywords