This 8w 18v solar panel 1a battery solar system with mobile charge cell phone charger is manufactured by China factory located in shenzhen (Shenzhen FOB) with certificate of ISO9001 CE ROHS 1.5 year warranty. Safety and easy installation, plug and play systems; good quality panel to ensure the high efficiency and long life needs; The system is very convenient to use and install with 100% solar powered energy.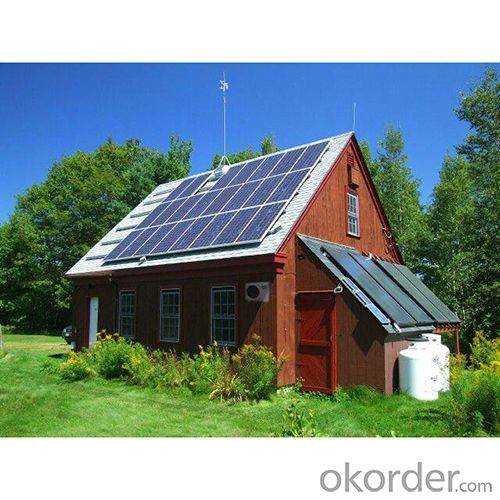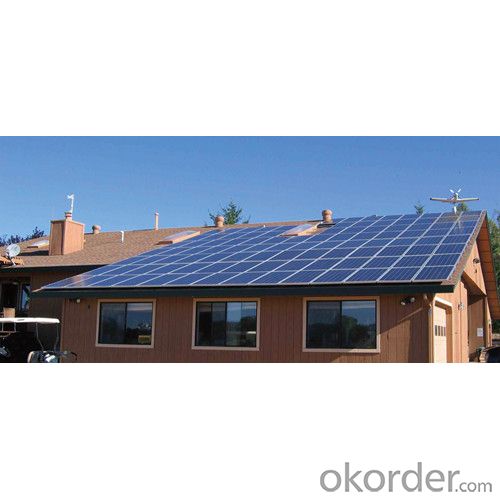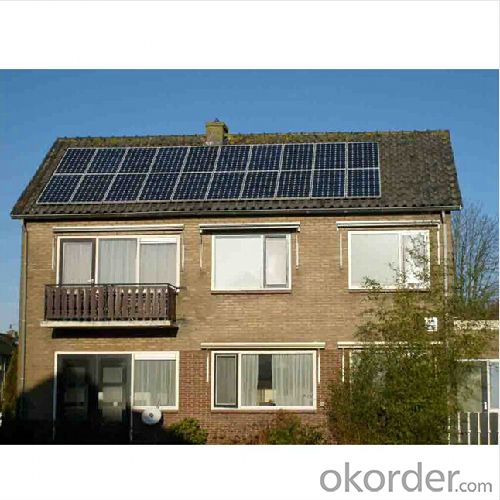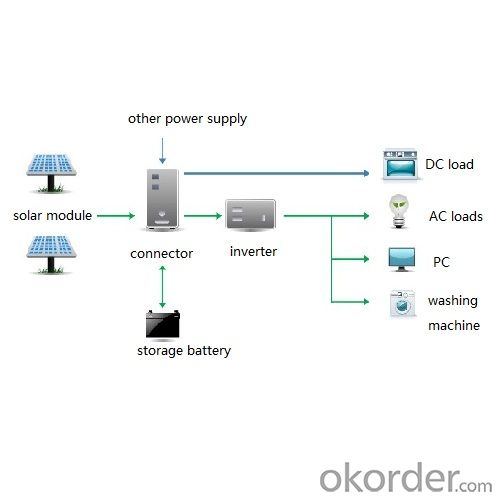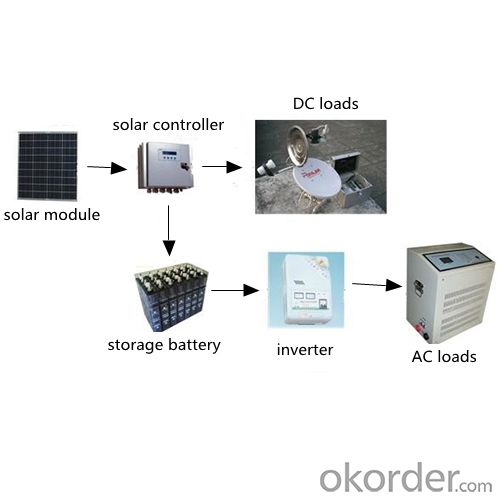 Features
Solar Panel: 8W/18V Polysilicon panel with 5M cable
SMF lead Acid Battery: 12V/4.5Ah
Lamp: 2pcs LED lamp,1pcs 12V/1W LED & 1pcs 12V/3W LED with 3M cable
Output Interface:4pcs (1 USB Port,3 for DC)
Charging Time: Around10 hours to full charge
Lighting Time:
Around 15 Hours for 3pcs 1W led light after full-charged
Around 7 Hours after one-day charged
Certificate: CE, RoHS; ISO9001
Warranty period: 1.5 years.
REMARK: The price including solar panels and power system ONYL. the solar bracket and others accessories are not contained
Usage/Applications
Usage/Applications
This solar lighting system is ideal for places with no mains electricity such as outhouses, sheds, garages, farms, stables, as well as for camping, travel and any outdoor activities (e.g. a for a yurt).
Home lighting/House lighting,
Remote area, mountainous area, desert area, grassland area,
Village, country area,
Camping, outdoor activities, travel,
Lighting at night.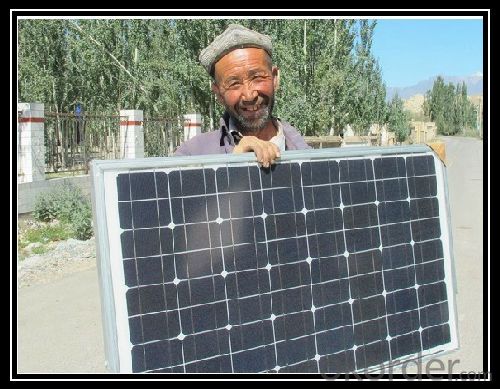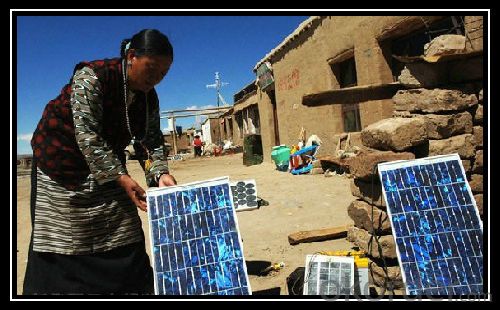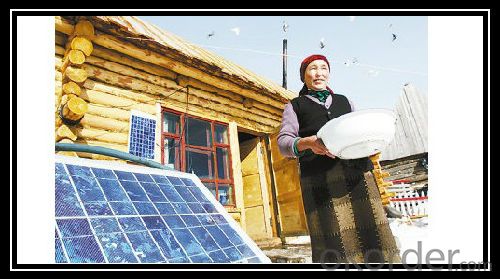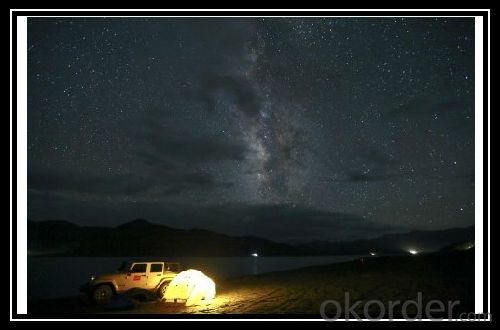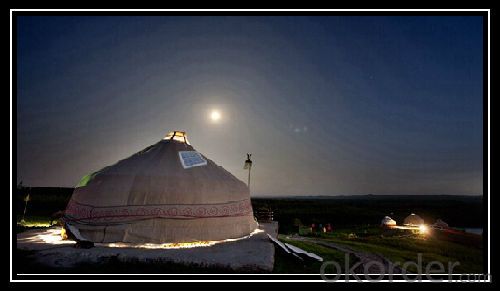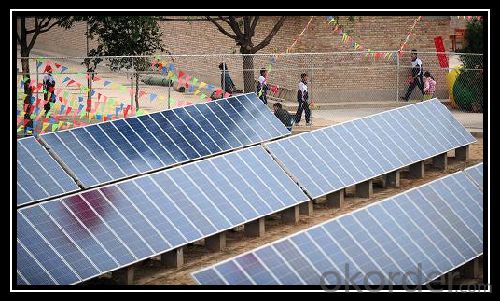 Customized options
1. This solar system is available for custominzing all colors of system shell or LED light color.
2. This solar system can be customized as remote control , with mobile charge, with radio function or MP3 player function.
3. It's also available to customize your own solar systems , solar lanterns, or any solar lighting products by giving us picture or draft or technical datas.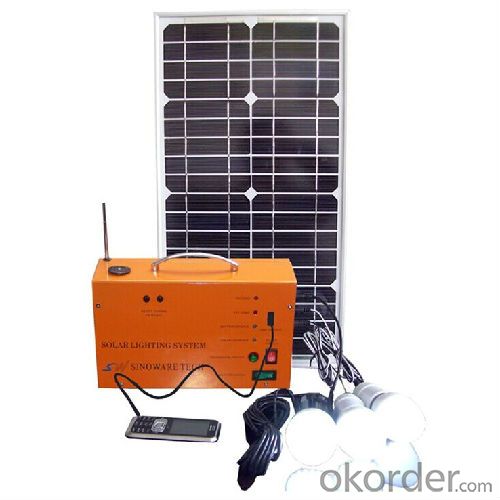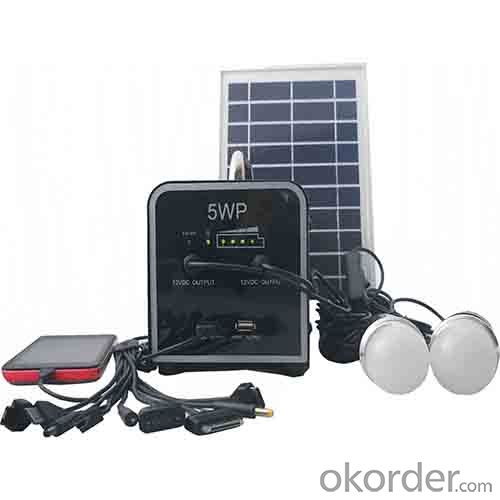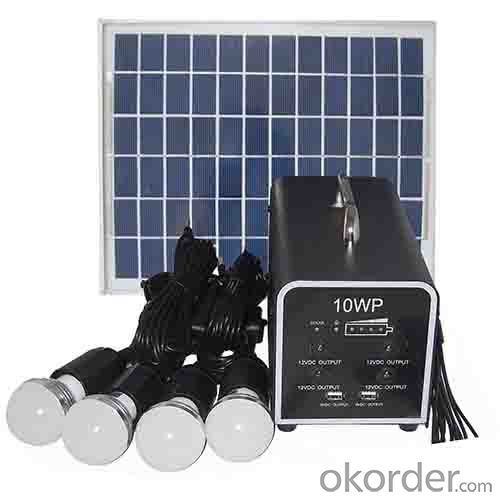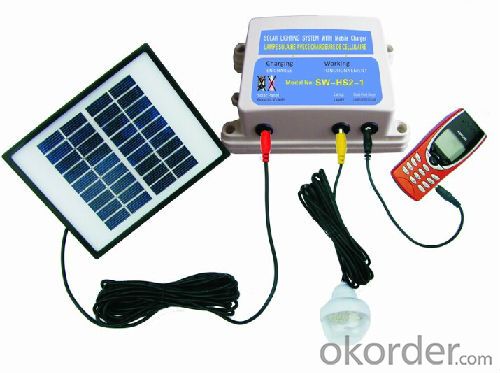 Packing & Delivery
Package:
1 x panel
1 x system box
Delivery:
| | |
| --- | --- |
| Shipping Service | Estimated Delivery Time |
| DHL | 2-8 business days |
| FedEx | 3-8 business days |
| TNT | 2-10 business days |
| UPS | 1-7 business days |
| EMS | 6-14 business days |
| ePacket | 7-12 business days |
| China Post Air Mail | 7-15 business days |
| China Post SAL | 14-30 business days |
| Air freight | 3-10 business days |
| By Sea | 30-40 business days |
1. 3-5 business days for Sample Orders; 7-30 business days for Bulk Orders for Bulk Orders.
2. "Business days" means Monday-Friday, excluding holidays.
3. DHL and UPS cannot ship to military or P.O. boxes address
4. The Shipping Service above is for reference only, for any other questions, please feel free to contact us.
Factory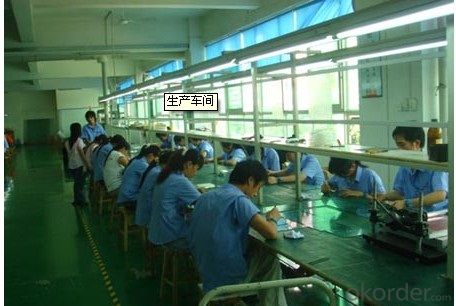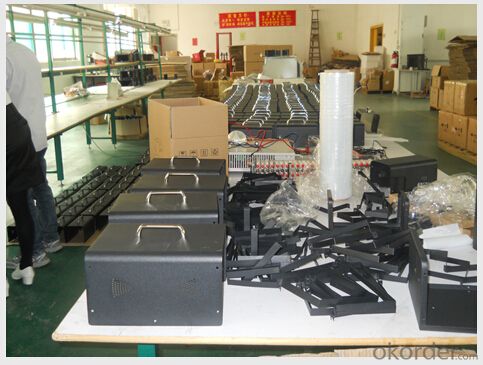 Q:

No, solar lights cannot be used for indoor plants as they rely on sunlight to charge and operate. Indoor plants require a different type of light source, such as grow lights or fluorescent lights, to provide the necessary spectrum and intensity for proper growth and development.
Q:

Solar lights on highways provide illumination through the use of photovoltaic panels that convert sunlight into electricity. This electricity is stored in batteries during the day and then used to power the lights at night, ensuring a continuous source of light without the need for traditional power sources or wiring.
Q:

There are several benefits of using solar lights. Firstly, they are powered by renewable energy from the sun, which is abundant and free. This makes them environmentally friendly and reduces reliance on fossil fuels. Additionally, solar lights are easy to install and require minimal maintenance compared to traditional lighting options. They can be placed in remote areas without access to electricity, providing lighting solutions to underserved communities. Solar lights also help reduce electricity bills, as they do not consume any grid power. Lastly, solar lights improve safety and security by illuminating outdoor spaces, pathways, and driveways, reducing the risk of accidents or intrusions.
Q:

Solar lights can help prevent theft by increasing visibility and illuminating outdoor areas, which acts as a deterrent to potential thieves. Additionally, solar lights are often wireless and do not require external power sources, making them difficult to disable or tamper with.
Q:

Yes, solar lights are suitable for parking structure or carport lighting. They are cost-effective, easy to install, and environmentally friendly. Solar lights can provide sufficient illumination for parking areas and carports, ensuring safety and visibility during the night. Additionally, they do not require any wiring or electrical connections, making them a convenient option for these applications.
Q:

Yes, solar lights are available in a variety of colors.
Q:

Solar lights provide illumination for security cameras by using solar panels to absorb sunlight during the day and convert it into electricity, which is stored in rechargeable batteries. When the sun sets, the stored energy is used to power the lights, ensuring that the area surrounding the security cameras is well lit. This illumination helps the cameras capture clear and detailed footage, enhancing their effectiveness in monitoring and detecting potential security threats.
Q:

Yes, solar lights are generally resistant to corrosion. Most solar lights are made with materials such as stainless steel or durable plastics that are designed to withstand outdoor elements, including corrosion caused by moisture or exposure to saltwater. However, it is important to choose high-quality solar lights that are specifically labeled as corrosion-resistant for long-lasting performance.
Q:

A solar light refers to a lighting fixture or device that harnesses energy from the sun to generate light. It typically consists of a solar panel that absorbs sunlight during the day, converting it into electrical energy that is stored in a rechargeable battery. This stored energy is then used to power the light source, such as an LED bulb, during the night or in areas without access to electricity. Solar lights are commonly used for outdoor lighting, pathways, gardens, and other areas where traditional electrical lighting is not feasible or practical.
Q:

Yes, solar lights can definitely be used for emergency lighting. They are a reliable and eco-friendly alternative to traditional power sources during power outages or emergencies. Solar lights store energy from the sun during the day, allowing them to provide light during the night or in situations where electricity is not available. They are portable, easy to install, and can be used both indoors and outdoors, making them a practical choice for emergency lighting needs.
Its extensive expertise in manufacturing and R&D grants its ability to provide uniquely tailored product solutions that exactly meet their customers' requirements. Our main products are solar charge controllers, solar lamps and solar system.
1. Manufacturer Overview

Location
Year Established
Annual Output Value
Main Markets
Company Certifications
2. Manufacturer Certificates

a) Certification Name
Range
Reference
Validity Period
3. Manufacturer Capability

a)Trade Capacity
Nearest Port
Export Percentage
No.of Employees in Trade Department
Language Spoken:
b)Factory Information
Factory Size:
No. of Production Lines
Contract Manufacturing
Product Price Range