Remote Arming/Disarming Car Alarm 1890 with Automatic Door Lock/Unlock
Loading Port:

China Main Port
Payment Terms:

TT or LC
Min Order Qty:

100 SETS set
Supply Capability:

10000/MONTH set/month
Inquire Now
Customer Service
OKorder Service Pledge
Quality Product
Order Online Tracking
Timely Delivery
OKorder Financial Service
Credit Rating
Credit Services
Credit Purchasing
---
Add to My Favorites
---
SPECIFICATION OF CAR ALARM 1890
●Remote arming/disarming
●Silent arming
●Panic/car finder
●Auto rearming
●Auto arming
●Lock/unlock when auto arming(selectable by jumper)
●Closing door reminder when arming
●Door unclosed warning while drive
●Door lock/unlock with remote
●Power/vacuum type central door lock (selectable by jumper)
●Automatic door lock/unlock
●Remote trunk release(+)
●Siren chirp
●Parking lamp output
●Door trigger(+/-)
●ACC trigger
●Hood trigger(-)
●Ultrasonic/shock sensor ports
●Remote sensor bypass
●Power window(-)
●Temporary chirp disable
●Led status indicator
●Intrusion memory and notice
●Zone violated identification
●Three independent triggering zone with memory
●Power interrupted memory
●Anti-hijacking
●Ignition/start disable
●Emergency override
●Anti-false alarm
●Code learning
●Valet mode
●2nd Stage unlock
●Dome light output(-)
●shock sensor inside
●Car horn/Electronic siren selectable
●Door sensor auto-deactivate
lTechincal parameters:
lVoltage:12V +/-3V
lCurrent:≤ 20MA
lFrequency:315MHz~433.92MHz
lSiren:105 to 125dB
PICTURE OF OUR WORKSHOP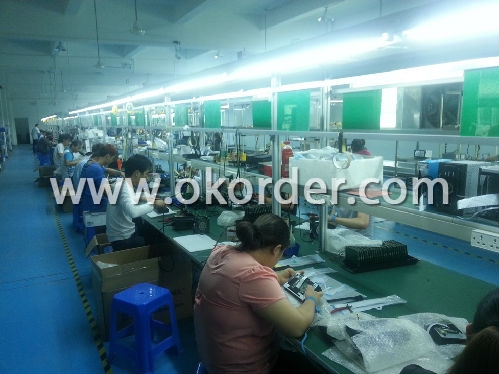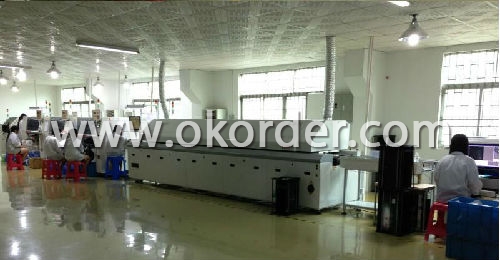 Q:My car alarm has auto arming which activates 30 seconds after closing doors. It also has a dome light security feature. They are working fine.When I turn the dome light switch in the car to off. It does not auto arming. Is it how it supposed to work? Thanks.

I BELIEVE WHAT THEY HAVE DONE IS WIRE THE ALARM TO SINCE A VOLTAGE DROP AND SINCE YOU TURN OFF THE DOME LIGHT MANUALLY THE ALARM DOES NO SINCE THIS VOLTAGE DROP ANYMORE.
Q:A couple days ago I asked my friend to move my car real quick. I gave her my keys and she tried to open the door with the actual key instead of the remote thing, because she's stupid like that.Anyway, the alarm went off, and some other kid turned it off because I didn't know how. He like went in and turned the car on or something, I don't know what he did. I want to know how he did it in case it happens again. I have a Honda CR-V.

If you turn your car on while the alarm is going, it will automatically turn the alarm off. Because it realizes that you have a key so you have some business being in the car in the first place.
Q:One thing I have to clear is that I am not talking about car central locking system, I am asking for the working of a car burglar alarm which is when we opens that switch then only the car starts if we doesn't open it the car doesn't starts. I have to give a presentation on that so guys please help me with some material and pictures of it.

Opening a switch to start a car, implies the switch is closed, and drawing current when the car is not in use. Sounds like a recipe for a dead battery. If it is not creating a noise upon detection of theft, it's not really an alarm, but rather, a theft-deterent device. You could simply hide a switch under the dash, or seat, in series with the ignition control module. If you insist on open start, then you'd probably want that switch connected to an unused digital input on the engine control computer. The computer could read the bit, and see if it is pulled high by a resistor, or shorted to ground, by the switch. Assuming the engine's computer was easily programmable, you could write code to monitor the switch before starting.
Q:Where can I get a replacement car alarm for my toyota avalon well I need another key chain.

14 gauge wire use a 15 amp breaker,12gauge is 20 amp . Follow basic guidelines
Q:I was sitting outside at work and I heard a bird tweeting in the parking lot. I swear it sounded like a car alarm! Is it possible that they are mocking the car alarm after hearing them so much? Or is it just my imagination?

Yes, mockingbirds can do it. I heard one mocking a cell phone ringer once too. They pick up all kinds of calls - why they are called mockingbirds.
Q:theres been a car alarm going off all night.Not the first time eitherit happens a lot where i live and they go on for hours and hours (dont know if its the same car)Is there anything that can be done or anywhere you can go to complain, cos im so sick of it??

No, although the Green Party are trying to introduce new Garda powers that will allow them to deal with nuisances such as car and house alarms. At present, all you can do is try to track down the owner of the car yourself, let them know their alarm is causing a nuisance and try to solve the problem amicably. If they do not comply and repeatedly allow their alarm to go off all day, you can bring a case against them in the District Court. The following 2 links outline the regulations and procedures involved: www.citizensinformation.ie/catego. www.environ.ie/en/Environment/Noi. There may be a residents' committee in your area who can address the problem on your behalf - your local phone directory or an internet search should provide their contact details.
Q:This happens when I start twisting the key to start the engine. It happens at random times but it's like a thrice -a-week sure-thing incident. I drive everyday so that gives you pretty much an idea of how often it happens. Nope, I am not pressing the panic button on my remote. I figured that out after thinking it was the culprit at first, but, NO. I have been EXTREMELY CAUTIOUS of not accidentally pushing that red button since I found out that my alarm was doing this annoying thing. By the way, I have a Honda 2007 Odyssey Touring, if that helps. So, how do I avoid this from happening again? And is it because of how I twist the key(well, my husband' is convinced that at times I do not twist it right)? Or is something to do with the static electricity in my hand? I know, I have a lot of weird questions but I just really want to get this solved. Getting my car checked by a professional is not an option right now so i just want your two cents on this issue. Thanks.

My car had the same issue and I had to take it to the dealership to fix the brakes and the alarm goes off at the dealership, so they check my car battery and they told me I need a new battery and that's why the alarm keeps going off when I start my engine. So I check the internet and seems alot of other people have this same problem and they say it's the battery so I look for when a battery should be replaced and the recommeded time is 3-4 years apparently, it could last longer then that, but you may never know when it will up and die on you. My battery is 8 years old, so yeah, time for a replacement, I'm not risking getting stuck with a dead battery. Oh and I don't use my car everyday so that might be another reason it laster longer I didn't ask the mechanics that though, so I'm just assuming that point. So hope this helps you.
Q:I have a 2005 Hyundai Elantra that has about 94,000 miles on it It started to go off on Wednesday. I wonder if my battery is dying and maybe that is why the alarm keeps going off. Any advice would be really helpful. Thanks!

Best to look up the make and model on the internet and most have the owners manual available for download
Q:I went to a shop and they put my car on vallet mode. My alarm consist of 2 buttons. 1 to unlock/lock the car. the other to open my trunk.I pressed it together and my fog lights just flashed, but i kicked the car(yes i literally kicked the car) and the alarm still did not go off. are there procedures to putting it back to normal?How can i do it. Thanks

Need year, make and model of car along with if it is a factory or an aftermarket alarm system.
Q:i own an elantra 2001 car and need 2 set up the alarm, how can I or were could I find help?

just go to a place that installs aftermarket stereos and speakers. they all install alarms to.
With a dedicated team of experienced staff and proficient R&D engineers, we manufacture cost-effective and innovative auto accessories. Our product lines include one way car alarm system, tow way car alarm system, GSM car alarm system, motorcycle alarm system, central locking system, keyless entry, auto immobilizer, remote control duplicator, power window kit, power window control module, ultrasonic sensor, microwave sensor, shock sensor, glass break sensor, and pin switch.
1. Manufacturer Overview

Location
Guangdong,China
Year Established
2003
Annual Output Value
Main Markets
Company Certifications
2. Manufacturer Certificates

a) Certification Name
Range
Reference
Validity Period
3. Manufacturer Capability

a)Trade Capacity
Nearest Port
Export Percentage
No.of Employees in Trade Department
Language Spoken:
b)Factory Information
Factory Size:
No. of Production Lines
Contract Manufacturing
Product Price Range