Polished Porcelanato Porcelain Tiles COVIA-WJ001
Loading Port:

China Main Port
Payment Terms:

TT or L/C
Min Order Qty:

1 x 20' FCL m²
Supply Capability:

100000 M2 Per Month m²/month
Inquire Now
Customer Service
OKorder Service Pledge
Quality Product
Order Online Tracking
Timely Delivery
OKorder Financial Service
Credit Rating
Credit Services
Credit Purchasing
---
Add to My Favorites
---
Key Specifications/Special Features of Polished Porcelanato Porcelain Tiles
1. Polished glazed porcelain tile
2. Great natural stone image and high glossy degree
3. Suitable for homes flooring tiles, high grade office buildings, high-grade hotel flooring tiles, government and corporate projects flooring tiles, deluxe clubs flooring and wall tiles
4. Water absorption:<0.5%
5. Sizes: 600 x 600mm or 800 x 800mm
6. Product features: resistance to fading, staining and discoloration, easy to clean
7. Package: carton + strong wooden pallet
8. Transportation: by sea
9. Package: 4 pcs/Ctn for 600mm; 3 pcs/Ctn for 800mm
Primary Competitive Advantages of Polished Porcelanato Porcelain Tiles:
1. All product of rustic ceramic tiles are of top grade AAA
2. CE certificate, ISO9001:2008 and ISO14001:2004
3. OEM accepted.
4. Speial dimensions available according to your floor tiles request.
5. Best Quality with best price, strictly quality control.
6. On time delivery, in general 7-10days.
7. Best after sale service, customer can follow their porcelain tiles order situation any time. no matter on product line, warehouse or shipment.
8. Small order accepted.
Main Export Markets:
1. Asia
2. Australasia
3. Central/South America
4. Eastern Europe
5. Mid East/Africa
6. North America
7. Western Europe
Specification
Tile type:

polished porcelain ceramic floor tiles

Material:

Porcelain

Size(MM) :

600X600mm

Thickness(MM:

10mm

Absorption:

<0.1%

Color:

Available in all designs and colors

Usage:

Used in floor

Surface treatment:

Polished surface

Features:

Professional triple-burning in oven, which makes our tiles more excellent quality.

Function:

Heat-insulation, wear-resistant

Packaging:

4pcs/ctn,30kg/ctn,1.44spuare meters/box, one 20ft,27000kg container can load 20pallets,1267spuare meters/standard cartons and wooden pallets packing

Delivery time:

Within 15 days after received the payment

Payment terms:

L/C,T/T,30%deposit in advance, balance will be pay off before loading by T/T

MOQ:

1*20'FT

Supply ability:

10000spuare meters per day

Remark:

All kind of designs can be produced according to your requirements
Picture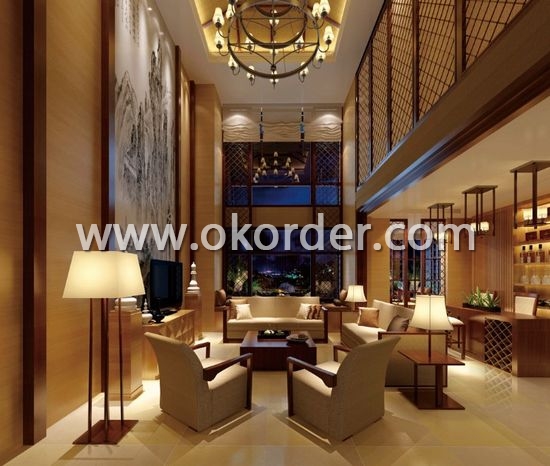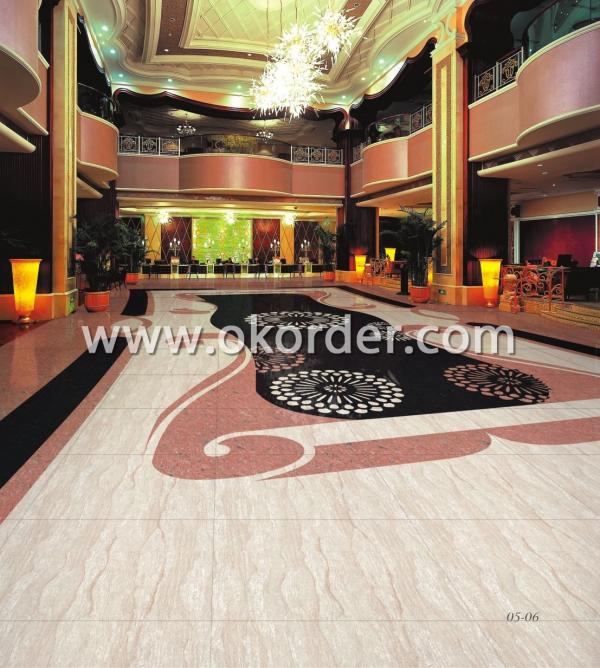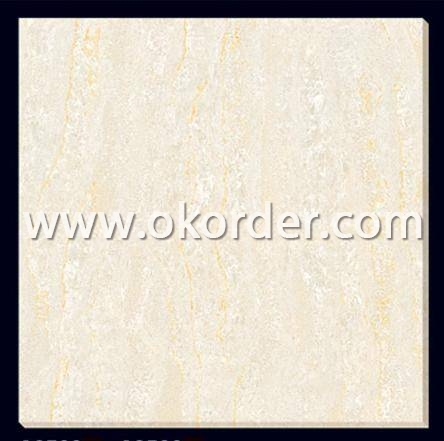 Q:For a while now I have just used paper towels as a substrate for my 2 leopard geckos and I recently have been researching slate tiles as a substrate and I want to give it a try due to the positive feedback i've seen on message boards and care sheets. Now, I have 2 10 gallon tanks that I would like to use but details are lacking from an online source.1. What measurements should i ask for when getting a piece of slate cut(for a generic 10 gallon tank)?2. Is there a certain thickness the slate should be for proper heat disbursement?3. How warm should the slate be allowed to get if i'm monitoring it with a thermometer? I know I could measure out the tank myself, but I was just curious if there was a size that fit better than what a measurement would give me. Thank you for the feedback.

I use slate tiles for my 3 geckos tanks. They work great. 1. A 10 gallon tank is generally 20in X 12in. Because not all the tiles are the same size I would go with cutting the tile slightly smaller to make sure they fit. So maybe 19 1/2 and 11 1/2. You will probably need 2 tiles for each tank so you could cut them anyway you want ( 10 and 10, 12 and 8, 6 and 6, etc. You can fill the gaps with sand later on. The 12 X12 tiles could be slightly smaller, slightly larger, or longer then they say. 2. No really, though you do want them to be fairly even in the tank. Most of my tiles are about 1/4 inch but I also have a layer of sand under the tiles so they are level even if the tiles are different thicknesses. 3. You want them to be warm but not too hot. Because leopard geckos use belly heat you'll want them about 88-90F. I would not let the tiles get over 95F though.
Q:Over time the tiles in my apartment bathtub have turned yellow. It's not all of the tiles, just a few in the back/corner. I undoubtedly have hard water but I can't figure out why a few of these tiles are yellow. As far as I can tell, these are cheap plastic tiles (white). I have tried comet (with bleach), full strength bleach, vinegar/water solution, vinegar/baking soda, baking soda by itself, mr. clean magic eraser, and full strength CLR to no avail. The only thing that worked at all was using comet and scouring the tiles with steel wool. Although it scratched the surface, the actual scratch part wasn't noticeable. But there has to be an easier way than breaking my arm to get one tile cleaned. Any suggestions? If anyone wants I can email them a picture of the tiles.

try using Zud cleaner. found in Home Depot.
Q:Is the usual household and engineering brick Such as ordinary tiles and large tiles are much Synthetic tons of how many blocks around

80 * 80 of the general box of 48 kg, a box of 3, a ton more than 20 boxes, more than 60 pieces. 60 * 60 now very few people use, a box of four
Q:Ok the room is 12X16 thats 192 square foot right? well each box of tile is 30 square foot how many boxes would i need

192/30 = 6.4 boxes, but it's rarely that simple. Depending on layout and size of tile (diagonal, border, number of obstacles etc.) you need to figure waste %. Say 10-20%. Waste % really depends a lot on how intricate a pattern and how big of tile it is, it will change the equation a lot (smaller tile less so than larger). 192x1.10= 211 = 7 192x1.20=230 or 230/30 = 7.6 Say 8 to be safe or 9 and return one.
Q:so i was wanting to lay some ceramic tiles down in a small room. right now in the room i think theres vinyl tiles and they r laid right on top of the pplywood floor. so im just wondering am i able to just lay the ceramic tiles right on top of the plywood floor after i tear up scrape up the old floor? any advice?

Zocko is correct. Also the concrete board underlayment should be screwed to the sub floor as recommended by the manufacturer. 8 o.c.? Also the joints in the concrete boards should be staggered to achieve maximum strength and not encourage long weak lines. If there is any deflection or movement noticed when heavy loads are moved across the floor after the concrete board has been installed, look for the reason and solve it. Otherwise you will be called back to fix grout pop outs and then you will have to solve the movement problem. If the plywood is less than 3/4 or the joist spacing is greater than 16 you should be concerned.
Q:My kitchen floor tile has a number dings or chips caused by something heavy falling on them. Is there a way to repair these without having to remove/replace the entire tile?

Sorry to hear that.. Any tile will top chip inexpensive or not.. Just some more easy than others.. This depends on the type of tile..I ve always had people touch them up w/ an enamel touch up that you repair appliances with.. This will depend on colors of course .. Finger nail polish is a tougher touch up product to help too.. Not a cure or a fix but a hide.. Should you get more tile in the future and want to avoid this get a pure porcelain were color go all the way thru and not a porcelain bodied tile there is a difference GL
Q:Someone told me its called tile- something) I know it has a nic-name, do you know it?

Tile Row. It's on State College right past Anaheim Statium. My favorite tile store: Ed Pawlack Tile 601 W Lambert Rd. Brea, CA 92821 714.529.2364
Q:Home Depot discontinued this tile and I need more...

Custom Petroglyph Ceramic Tile I photograph images of petroglyphs at southwest rock art sites and then carve detailed petroglyph replicas into ceramic tile for installation in your home or office. The samples of southwestern decor tiles shown here are selected for contrast between the color of the tile's outer glaze and the tile core material. The color of the image will be the same color as the interior of the tile, which is usually the same color as the back of the tile. The tile show on this page is tile that I thought attractive. Since there are thousands of different tiles available from hundreds of manufacturers, most of the tile I carve is purchased by the customer, sent to me for carving and then sent back to the customer.
Q:I have a rental that currently has sheet vinyl in the kitchen that is in bad shape. I am considering putting in self adhesive floor tiles over the vinyl. I have installed similar flooring in a bathroom but used inexpensive tiles. It looked good, but the tiles tended to slide. I'm thinking it was because I used bargain tiles rather than better quality.I just need comments as to longevity and problems you might have encoutered with self adhesive tiles. Also, do you have any particular brand or type you recommend?

ok well the self stick they do sell an extra bond liquid which is clear and makes your tile much stickier and if that linoleum is shot at the point were it is coming up you cant go with the self stick cause the bad areas it will show how bout linoluem over linoleum and this liquid stuff is clear and tacky in like an hour or 45 min an can use on the linoluem too i think going right on the linoleum to the self stick which i find are terrible but are much better with this liquid which is whitish or clear its not glue
Q:what are the pros and cons of having a ceramic tiled floor and a vinyl floor? house is in renovation.

Tile will add more value, but will feel colder unless you have it heated from below. Vinyl's cheaper (not by much though since it's a petroleum product), feels softer warmer underfoot. However, it can tear crack easier than tile. Tile can crack, but not easily. How about hardwoods?? They can go in every room, it's green, easy to care for, adds value to your home. Consider doing tile in the baths hardwood everywhere else.
Our company is established in 2011, Our main products including floor porcelain, wall porcelain in the size 800x800, 600x600, 400x800, 300x600, etc.We take pride in the fact that over 60% of our customers are long-term customers, who have patronized us in China.
1. Manufacturer Overview

Location
Shandong, China
Year Established
2011
Annual Output Value
US$ 10 Million - US$ 50 Million
Main Markets
South America
Southeast Asia
Africa
Mid East
Eastern Asia
Company Certifications
ISO 9001:2000
2. Manufacturer Certificates

a) Certification Name
Range
Reference
Validity Period
3. Manufacturer Capability

a)Trade Capacity
Nearest Port
Qingdao
Export Percentage
21% - 30%
No.of Employees in Trade Department
50-100 People
Language Spoken:
English, Chinese
b)Factory Information
Factory Size:
Above 30,000 square meters
No. of Production Lines
Above 5
Contract Manufacturing
OEM Service Offered; Design Service Offered
Product Price Range
Average
Hot Searches
Related keywords