Specifications of Porcelain Tile
1.Polished porcelain tile
2.Great natural stone image and high glossy degree
3.Water absorption:<0.5%< p="">
4.Sizes: 600 x 600mm or 800 x 800mm
6.Product features: resistance to fading, staining and discoloration, easy to clean
7.Package: carton + strong wooden pallet
8.Transportation: by sea
9.Package: 4 pcs/Ctn for 600mm; 3 pcs/Ctn for 800mm

Applications of Porcelain Tile
1.Suitable for homes flooring tiles
2.high grade office buildings
3. high-grade hotel flooring tiles,
4.government and corporate projects flooring tiles
5.deluxe clubs flooring and wall tiles

Pictures of porcelain tiles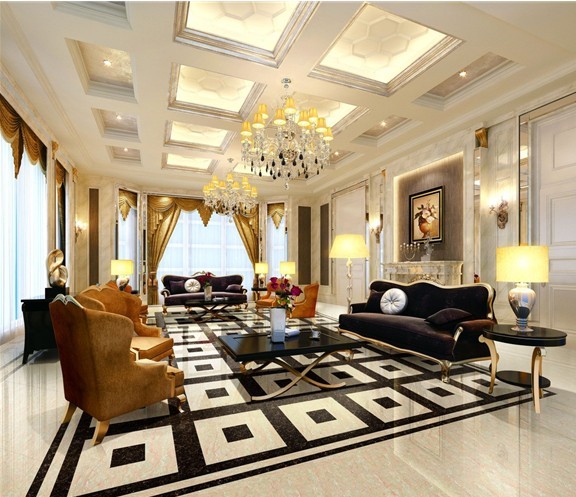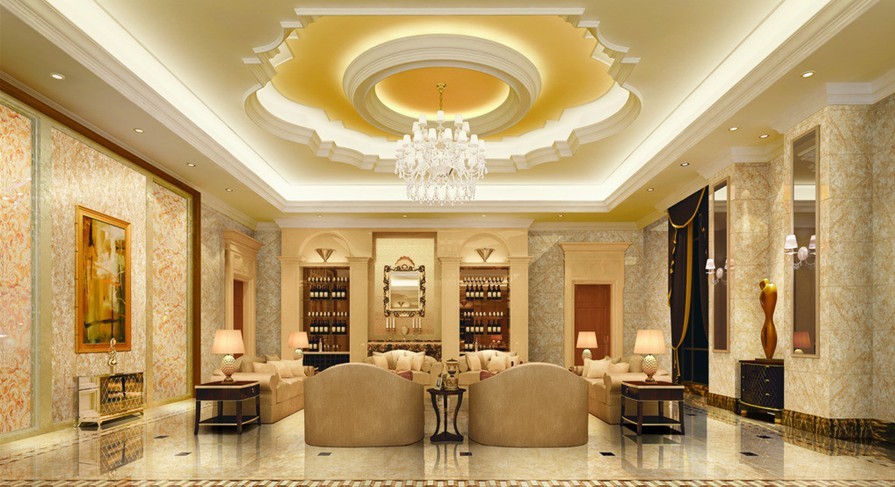 Advantages of porcelain tile



Green Product

Guarantee/Warranty

International Approvals

Packaging

Price

Product Features

Product Performance

Prompt Delivery

Quality Approvals

Reputation

Service
Main Export Markets:



Asia

Australasia

Central/South America

Eastern Europe

Mid East/Africa

North America

Western Europe
FAQ
1. For Polished Porcelain Tile, is the 30*60 available?
—— Yes, 30*60 is available. Due to the basic size is 60*60, we need to cut 60*60 tile into 30*60. 6 pcs are packed into one carton.
2. What is the MOQ for this tile?
—— Normally the MOQ is 1382.4 m2 for one 20' container. To support our clients, we could go with 3 models to fill one container at most.
3. Can we use the carton with our own design and brand name?
—— Yes. Normally we go with Neutral Carton or our Carton with our CMAX brand name. But for carton of client's own design, the MOQ for one size is 5 containers, due to the carton factory can't arrange production if quantity is below 5000 pcs.
Here you can find good products, better price and the best service!



Looking forward to receiving your inquiry
Q:I'm going to be putting in a tile floor in my kitchen (all cabinets and appliances removed). I have done my research and have a good idea of what I will be doing - beef up the subfloor with plywood and lots of screws for rigidity; use cement based self leveler to correct a mild slope; install backerboard or decoupling membrane (not sure which yet) followed by the tile.I have a plan, but plans tend to fall apart after their first run-in with reality. Has anyone run into types of problems they don't talk about on DIY network? The types of problems complete the following kinds of sentences: are you f***ing kidding me? You have to do ____ before ___? or dammit, why don't they tell you you need [insert name of specialized gadget] on a product that cures in 10 minutes? or boy was I an idiot for doing/not doing [insert critically important but not obvious tiling procedure here].?Much obliged, and thanks for the responses.

Get the proper trowels for the size of tile your doing. Get the proper drill and paddle to mix the thin set Mix the grout by hand or you ll incorporate air into the grout , weakening it.. They don t always show the proper way to lay out tile. Speed squares come in handy, Use a fine tipped marker, pencil marks will come off most tile doing it through a wet saw. Rent a wet saw or if you plan on tiling again, save money in the long run and buy a medium grade saw. With a stand if possible. Any questions you can e mail me through my avatar and check my qualifications there. GL Btw I ll edit my post if I come up with some other hints, I m sure there are.
Q:I'm looking to buy black and off white tiles for my kitchen walls and just wondering does anyone know where is cheapest?? and which tiles are best??? please help its my first time doing up a house and iv no idea which ones to get or where to buy them.. and we're on a very tight budget:( thank you:)

I okorder /... Hope it help
Q:What the tiles do
Q:want to put tile in bathroom but don't know how

I merely retiled my kitchen floor and am interior the technique of doing the bathing room. Are you utilising the self stick type tiles? you do not could get rid of the sheet vinyl if there is not any injury to it. you would be suitable to place the back board for a sparkling floor for the tiles to stick to. while you're utilising the self stick tiles and don't choose to place the back board you additionally could make the tiles stick purchase utilising a tile glue purely a skinny layer will cause them to connect with the floor everlasting.
Q:i had a pipe leak into my bedroom and now everything is torn apart so i am remodeling my room and i cant decide between wood or tile flooring. my dad said wood because it looks good and because our living room and theater room is tile and if my bedroom is tile it wouldnt make any sense. my mom says i should get tile because if my grandma spills her drink or eat in my room it wont ruin the tile and its easy to clean up but if wood it could be ruined with scratch marks or circle stain on the wood from the cup or drink she spills. so now i dont know which one to choose. also i would like to paint my room blue and wonder if you guys have any suggestions on the shade colors of blue any website or image of the shade color would be nice if i could view them. thank you in advance!

I suggest going with the wood flooring. Tile really does not make sense in a bedroom both aesthetically and in practicality. Tile is cold so your feet will always touch down on cold tile when you get out of bed. Plus it is very hard, so if grandma drops anything breakable on tile it is almost certain to break. The grout between the tiles is difficult to clean and stains easily. Hardwood or the newer 'hardwood' laminate flooring are both superior options for a bedroom. If you're worried about grandma's oopses, buy an inexpensive throw rug for the area she is likely to sit at and spot clean it when she has a spill. Wood flooring will not show a ring from laying down a cup. A light shade of slate blue (grey-blue) will look nice with wood flooring. I would go with a white trim with the slightest hint of the same blue on your walls mixed into it. Then make or buy curtains with a much darker shade of the same color blue. Paint chips will help you find color families that look nice together and darker shades of the same color. Just remember that most colors on paint chips will appear darker when your entire room is painted that color. What I do is find the color I love most on a paint chip, and then I go with the next lighter shade of that color, and it winds up appearing to be the color that I wanted. Good luck. Remodeling your bedroom is lots of fun!
Q:How to choose a good tiles

Tiles good three points to see the body seven points to see the glaze tiles good, three points to see the body seven to see the glaze, that is really decided to really good tile tile surface is the glaze. When you buy, you can touch the front of the brick body by hand, feel the brick surface is delicate, and then close the eyes to watch, glaze granules are rough, the color is pure, good gloss, only delicate touch, Glaze granules fine, pure color, good gloss tiles, is better. To the back of the tiles to see the low water absorption is not low water level is also an important factor in determining the quality of tiles. The manager of the sixth space Douglas tiles shop recommended a quick and effective test method: pouring directly on the back of the tile, if it is a low-density tiles, the water soon penetrated, and the good brick had a long time There will be no signs of water seepage. The more difficult to cut the quality of the brick but the better choice of tiles must be difficult to choose the brick!
Q:tile. any advice?

it kind of depends on the room its going in and what kind of contrast your personal style is suited to. that said, id go with a light grey or a light tan. if its in the a kitchen, go with a darker color that won't show stains as readily as a lighter grout color.
Q:How to identify the quality of ceramic tile and standard

(10) Size deviation: Tile specifications can be measured with a caliper, good product specifications are small, paving products after the uniform, straight brick, decorative effect is good; poor product specifications deviation, product size is different; (11) color selection: the color of the external walls should be coordinated with the surrounding environment, high-rise buildings generally should not use white or too light-colored decorative wall, in order to avoid the building lack of texture: in the interior decoration. Floor tiles and inner wall tiles to coordinate with each other; (12) the choice of tile types: to use the specific environment to choose tiles, such as the living room should choose a larger size of polished tiles or antique tiles, and the kitchen and the best choice for non-slip, easy to clean the whole body bricks.
Q:Is it better to use ceramic or vynil tile in the bathrooms and why?(example: how it feels on your feet if you live in a state where it gets really cold in the winter, how easy are they to clean, etc.)Thanks!

Vinyl is really only an option if money or handyness is an issue. Tile isn't difficult to install, but stirring thinset is tough (tore my rotator cuff). But for the money, the extra $1/sqft for the ceramic vs vinyl will pay off in 5 -10 years when the vinyl starts to crack and needs to be replaced or the toilet overflows and ruins the subfloor through the gaps in vinyl.
Q:What's the average cost to install tile baseboards? I'm replacing my wooden baseboards with tile and was just wondering what an average price to just do the baseboards with tile. I have roughly 1500 inches of floorboard that is going to be done and I am looking to use 20 X 20 inch tile. No bullnoseing or anything special, just cut the tile and install.Thanks

I'm a tile contractor. 1500 inches is 125 lineal feet. For tile base I typically charge $2 per lineal foot. That comes out to $250 which is also what i charge as a minimum fee. Other tile contractors may charge you to cut the tiles. This is just what I would charge. Not seeing the jobsite or the tile makes it more difficult to estimate costs.
1. Manufacturer Overview

Location
Year Established
Annual Output Value
Main Markets
Company Certifications
2. Manufacturer Certificates

a) Certification Name
Range
Reference
Validity Period
3. Manufacturer Capability

a)Trade Capacity
Nearest Port
Export Percentage
No.of Employees in Trade Department
Language Spoken:
b)Factory Information
Factory Size:
No. of Production Lines
Contract Manufacturing
Product Price Range