High Pressure Laminate HPL for Wall Panel Decoration
Loading Port:

Shanghai
Payment Terms:

TT OR LC
Min Order Qty:

1000 pc
Supply Capability:

200000 pc/month
Inquire Now
Customer Service
OKorder Service Pledge
Quality Product
Order Online Tracking
Timely Delivery
OKorder Financial Service
Credit Rating
Credit Services
Credit Purchasing
---
Add to My Favorites
---
match-well HPL Fireproof waterproof laminated MgO board
1.Fireproof waterproof
Acid-resistant
2.alkali-resitant, oil-proof
High pressure Laminated Panel Is a high temperature laminate,which is 1.6-25mm,is much thicker than conventional laminate,is intended for application as interior horizontal and vertical surface where high strength,impact,water and humidty resisitant are request.welcome to inquiry.
Finishing:Glossy,Woodgrain,Horizontal line,Matte,Metallic line,Vertical line,Texture,Leather
Color:Solid/plain color, fantastic color, wood grain color, metal, wooden veneer or customized
HPL board
The product has the following features
1. Good visual effect
The board can be made into different designs with vivid gloss.
2. Tough, abrasion-resistant, heat-resistant
3. Acid-resistant, alkali-resistant, oil-resistant
4. With smooth surface, easy to clean
5. Fireproof: Grade A non-combustible
6. Waterproof
7. Healthy and environmental friendly, doesn't contain formaldehyde, asbestos or benzene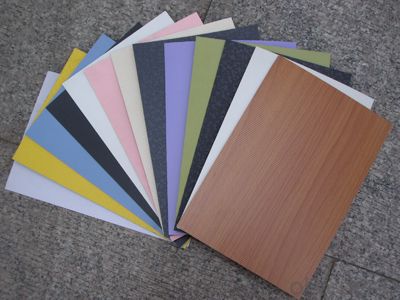 1. Manufacturer Overview

Location
Year Established
Annual Output Value
Main Markets
Company Certifications
2. Manufacturer Certificates

a) Certification Name
Range
Reference
Validity Period
3. Manufacturer Capability

a)Trade Capacity
Nearest Port
Export Percentage
No.of Employees in Trade Department
Language Spoken:
b)Factory Information
Factory Size:
No. of Production Lines
Contract Manufacturing
Product Price Range
Hot Searches
Related keywords