High Level Breathable PP Spunbond Non Woven Fabric Making Face Mask
Description:
With professional level and mature technology, the product can be from 20GSM to 50GSM, width can be from 120mm to 1600mm,white,colored and can be printed.
Specifications:
| | |
| --- | --- |
| product name | High Level Breathable PP Spunbond Non Woven Fabric Making Face Mask |
| Material | 100% VIRGIN PP |
| Technic | spunbonded |
| Weight valid | 25gsm |
| Color | White & Blue |
| Roll length | 10m to 1000m ,according your request |
| paper tube size | 1.5"(3.8cm ), 2"(5cm) ,3"(7cm) |
We can supply all kinds of color and width non-woven fabric we can supply all kinds of color and width non-woven fabric products according to requirements of clients. we can supply all kinds of color and width non-woven fabric products according to
requirements of clients. products according to requirements of clients. The fabric weight , dimension, color, logo, printing, design can be produced as per customers' requirement.
More Details Please feel free to CONTACT TO US ,and inform us the Weight,Width,and Color.
Product detailes: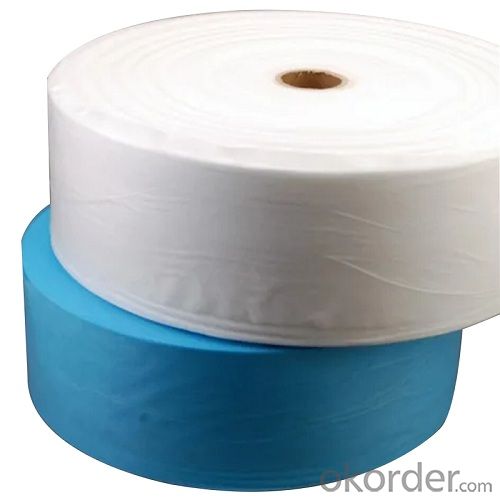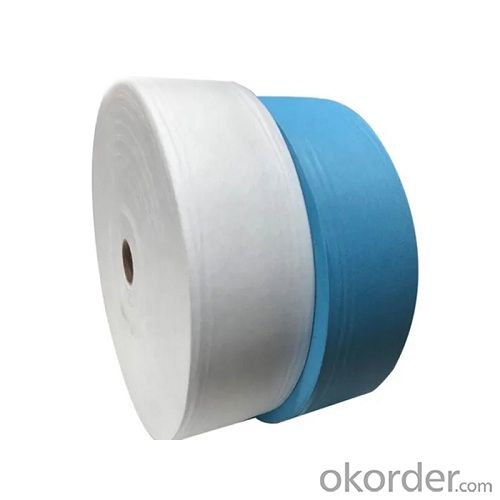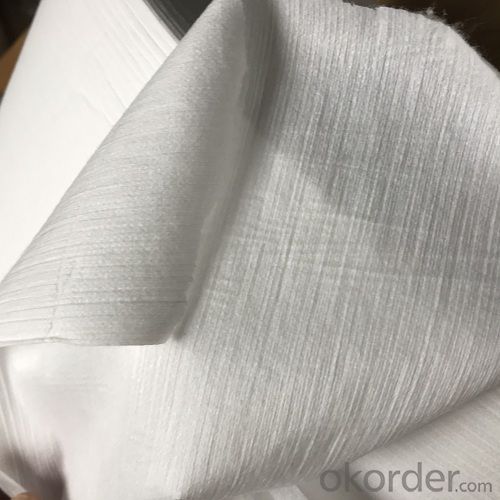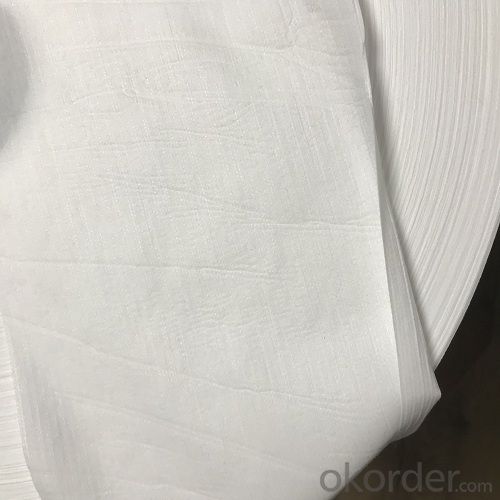 Brief production description:

1) products name: PP spunbonded non-woven fabric; TNT fabric; Air adhesive non-woven spunbond
2) material: 100% polypropylene
3) weight: 10GSM-260GSM
4) width: 160cm-200cm-320cm (can be split)
5) roll length: As per your requirement
6) color: Blue and white, Other color,pls send to me.
7) supply ability: 300 tons per day (10 machines)
8) features: Environmental friendly, ultraviolet, sanitary and good thermal insulation, etc
Characteristic:
1.Static attraction prevents germs from invading.
2.Good flame retardant performance
3.good permeability and shielding property
4.High efficiency low resistance
5.achieve FFP3 Level KF94 Level
FAQ
Q1: What is your main products?
A1: non woven fabric and relevent medical supplies ,such as mask ,isolation gown ,surgical gown, caps and some other accessories
Q2. Supply capacity?
A2. 1500 Tones PP spunbond per month, 300 Tons Meltblown fabrics per month.
Q3. Samples?
A3. We offer free samples but courier fees at your cost.
Q4. Do you have MOQ?
A4. One ton for any colors fabric , any qty on white and black.
Q5. What is your delivery time ?
A5. Around 7 days depend which products, please confirm with sales rep.
Q6.Payment terms?
A6. TT, LC at sight , DP are all acceptable / negotiable and case to case.
Q7. CIF / FOB / EXW etc..
A7. FOB Shanghai or EXW with factory address at Zhangjiagang, Suzhou city, Jiangsu province. Pls send destination port for quote on CIF.
Q8. Shipping
A8: Air freight cargo,Train or sea shipment.
Q:Washing method of mulberry silk fabric

Washing and maintenance1 silk silk washing should be washed with neutral detergent, after washing can not be twisted, not sun, natural hanging drying.2 silk silk washing, can add a teaspoon of vinegar in the water, wash the fabric more bright colors.3, dry to 80% dry, medium temperature ironing, wrinkle best, ironing the reverse side, keep luster, avoid water spray, avoid water mark.4 fire prevention, away from the stove, can not be put together with camphor balls, otherwise volatile.5 wear on ordinary occasions not to be touched by sharp objects. Be careful when you dress. Don't linger in the sun for long.
Q:What's good about linen?

Linen fabric with temperature, anti allergic, anti-static, antibacterial function, the hygroscopicity of flax, can absorb the equivalent of 20 times its weight in water, so the linen fabric feels dry, now, wrinkle, linen and blended the birth of iron products, make flax products in the market to further expand.
Q:What fabric is blended?

Polyester cotton blends, for example, are made of polyester fiber,Using 65%-67%, polyester and 33%-35%Cotton blended yarn woven into textiles,Polyester cotton, commonly known as cotton, is indeed cool.
Q:Compared modal fabric and cotton fabric, which is more expensive? Modal and Audel the same?

Modal fabric defect is Tingkuo difference therefore generally don't fiber blended the underwear and used more
Q:What is the general material of men's windbreaker?

1., men's coat and windbreaker are generally divided according to season, mainly in the spring, autumn and winter, summer, generally fewer people will wear windbreaker. Even if there is a similar style of windbreaker clothing, nor is it windbreaker.2., if it is the spring and autumn season windbreaker, it is recommended to use cotton fabrics combed cotton plus polyester fabric. The ratio can be 60 cotton, /40 polyester, or 80 cotton /20 polyester. Because the soft cotton, if cotton fabrics, very stiff, especially the collar can not stand up, easy to deformation.
Q:What's the difference between spunpoly and polyester fabrics?

Polyester, that is, everyday polyester fabrics. Is a synthetic fiber in an important species, but also our country's polyester fiber commodity name, chemical abstracts number (CAS No.) for 113669-95-7. It is a pure terephthalic acid (PTA) or terephthalic acid methyl ester two (DMT) and ethylene glycol (EG) as a fiber polymer, polyethylene terephthalate as raw materials by esterification or transesterification and polycondensation prepared (PET), the spinning and postprocessing fibers.
Q:What are the advantages and disadvantages of pure cotton fabrics?

1, comfort: moisture balance. Pure cotton fiber can absorb moisture in the surrounding atmosphere. Its moisture content is 8-10%, and it feels soft and not stiff when touching the skin. If the humidity increases, the ambient temperature is higher, the water content in the fiber will be completely evaporated, dispersed, so that the fabric to maintain water balance, make people feel comfortable.2, warmth: cotton fiber heat, conductivity coefficient is very low, the fiber itself porous, high elasticity, the gap between the fibers can store large amounts of air (air is hot and electrical poor conductor), high heat retention.
Q:What are knitted fabrics?

The main products are as follows: 1, polyester yarn dyed knitted fabric: fabric bright color, beautiful, harmonious color matching, dense texture, clear weave, strong wool type, similar to wool fabric, flower style. Mainlyusedformenandwomen, suit, coat, vest, skirt, jacket, children's clothing and other fabrics;
Q:Is dacron cloth waterproof?

The real waterproof finishing is not PU coating, but the use of hydrophobic finishing agent to deal with fabric, can improve waterproof, looking still or dacron cloth, not artificial leather! Advanced waterproof treatment, but also breathable. For example, the United States world famous brand, Gore Tex's fabric, widely used in outdoor products, such as assault clothes, assault pants, climbing shoes, etc., in ensuring the permeability of the premise, with waterproof performance.
Q:Modal fabrics fade away

Dyeing is simply to make the fabric fiber "eat" on the color, of course, dark colorWhen the fabric is washed for the first time, there will be some colors (or black or blue) fallingCome on, that's a "no eating" residue. It doesn't matter.
1. Manufacturer Overview

Location
Year Established
Annual Output Value
Main Markets
Company Certifications
2. Manufacturer Certificates

a) Certification Name
Range
Reference
Validity Period
3. Manufacturer Capability

a)Trade Capacity
Nearest Port
Export Percentage
No.of Employees in Trade Department
Language Spoken:
b)Factory Information
Factory Size:
No. of Production Lines
Contract Manufacturing
Product Price Range