Grp Pipe from China Factory Hotsale Extruded Glassfiber on Sale
Loading Port:

Tianjin
Payment Terms:

TT OR LC
Min Order Qty:

100 pc
Supply Capability:

1000 pc/month
Inquire Now
Customer Service
OKorder Service Pledge
Quality Product
Order Online Tracking
Timely Delivery
OKorder Financial Service
Credit Rating
Credit Services
Credit Purchasing
---
Add to My Favorites
---
1.Introdiction
FRP Pultrusion profile is a kind of composite which made by reinforced fiberglass materials (fibers, mat,etc.) and combination withresins and other auxiliary materials(binders). It has very excellent characteristics such as high temperature resistance, corrosion resistance, high strength, light weight, low moisture absorption, good insulating, large-span etc.Pultrusion profiles has very high designability, it can be made into diverse FRP products by appropriate connection and combination of various kinds shaped pultrusion profiles, and it is widely used in different fields such as light industrial products, construction platform, handrail, crawling ladders, pedestrian walkways, cable bridge, cooling tower support, electrotechnical products, etc.We can supply many kinds of FRP pultrusion profile such as Angel beam, I beam, U channel, round tube/rod, square tube, rectangular tube, solid rod, other special shaped profiles etc, and we can also make customized designs.
2.Product Features:
1. High strength.
2. Light weight.
3. Excellent corrosion resistance.
4. Good electric insulating.
5. Fire resistance.
6. Structurally strong.
7. Anti-aging and low maintenance.
8. Easy to fabricate and install.
9. Various Colors available.
10. High designability, can make customized designs.
11. Cost-effective.
3.Specifications
1) adopted the glass fiber and products as its reinforced material,
2)saturated polyester resin as its body material,
materials:
3) adopted the glass fiber and products as its reinforced material,
4)saturated polyester resin as its body material,
5)sand as its filler and equipped with the stipulated length winding technique,
features:
6)lightness and high strength,
7)distinguished properties of water-fast and corrosion resistance,
8)excellent hydraulic property,
9)good hermetical property of joint without poison.
Application:
1) for water -leading projects
2) reduction of the transportation cost and therefore ensured the high quality of the drinkable water.
3)sewage pipes,rainwater pipes
Diameter: DN300-4000
Pressure: PN6-25
Rigidity level: SN2500-10000
Length: 6m, 12m
4.Pultruded Fiberglass Pipe, FRP pipe, GRP pipe of high strengh
The fiberglass reinforced plastic rod is made from high strength glass fibers along withextremely durable resin. The glass fibers impart strength to the rod while the resin impartsexcellent corrosion resistance properties in harsh chemical and alkaline environments.
5.Advantages
1) Long Working life
2) Light weight
3) High strength
4) Good flexibility
5) Beautiful appearance
6)Good Insulation
7) Corrosion resistance
8) Good comprehensive benefits.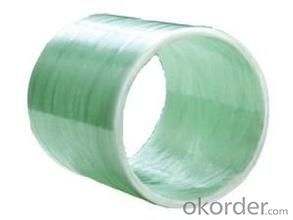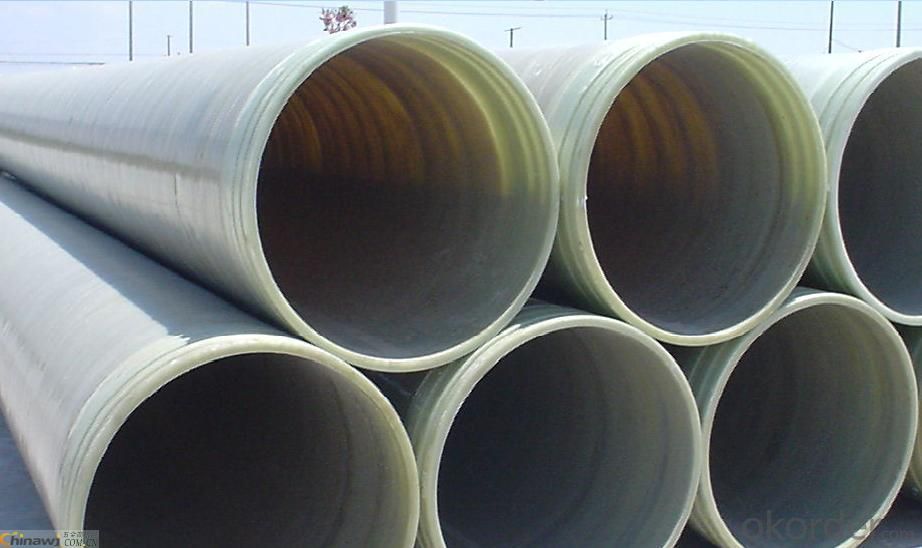 Q:Pipe installation of glass fibre reinforced plastic pipe

In response to the pipeline before installation equipment nozzle, embedded parts, reserved holes and steel structure relates to the pipeline installation content review.
Q:What's the price of fiberglass reinforced sand pipes?

Specifications: DN100--DN4000 are available.Thickness: 5mm--20mm, bothQ:28O5--9I343I/ I86+O38I+2OO7
Q:What can be done to solve the leakage of FRP pipe?

The method of mending is hand paste. The stones must be taken away so that the pipes are restored to their original shape. If you can get into the pipe, polish it first and repair the lining.
Q:What's the process of continuous winding glass fiber reinforced plastic sand pipe?

In the continuous output of the mold, the resin, chopped fiber and quartz sand according to certain requirements, the use of circumferential winding method of continuous laying, and after curing cut into a certain length of pipe products a method. The equipment has the advantages of convenient process control, low labor intensity, little pollution, good working environment, high production efficiency and stable quality of pipe material.
Q:How to install FRP pipe correctly

And glass fiber reinforced plastic parts (three, elbow, etc.) in general, the best way is on-site bonding, quality stability and convenience.
Q:Glass tube has different diameters with different prices. Who can elaborate?

According to the standard requirements, DN25-DN2500 pipes can be produced. The pressure levels are gravity flow, 0.6MPa, 1.0MPa, 1.6MPa
Q:There is a gap between the new glass fiber reinforced plastic pipe and its through wall. How can the plug be prevented from leaking through the cracks around the pipe?

Large glass fiber reinforced plastics plants such as the United States and Asia, with FRP through the cabin, can be used to solve your problem, the gap is filled with special blowing agent. In this way, the continuity of FRP material can be guaranteed.
Q:Slurry circulation glass fiber reinforced plastic pipe

Slurry circulation glass fiber reinforced plastic pipe anti fouling and anti boring. Unsaturated polyester resin pipe surface clean and smooth, the special media will not be defiled rot fungi and other organisms have, for example, steel, cast iron or steel reinforced concrete pipes, the surface is easily attached and difficult to remove microbial decay, resulting in increased roughness, reduce cross section. The glass fiber reinforced plastic pipeline will not produce microorganisms in the case of light avoidance, so it is pollution-free and long-term clean.
Q:FRP pipe price

Glass fiber reinforced plastic pipeline is a kind of light, high strength and corrosion resistant nonmetal pipe. It is a resin based glass fiber weight layer wound on the mandrel rotating on according to process requirements, and distance evenly between the fibers as Kamiishi Eisa in the sand layer. The pipe wall structure reasonable and advanced, can give full play to the role of material, to meet the premise of use strength, improve the rigidity, ensure the stability and reliability of the product. Gfrpmp for its excellent chemical corrosion resistance, high strength and light weight, no scaling, strong shock resistance, and ordinary steel compared with long service life, low cost, quick installation, safe and reliable, accepted by the majority of users.
Q:What kind of material does glass steel ship honeycomb board use?

Is an aluminum honeycomb core, with hexagonal type 3003 aluminum honeycomb core, aluminum foil thickness 0.04~0.06mm, length 5~6mm, the roll forming technology to complete the front and back skin forming, automatic folding machine, front and back skin in the mounting side tightly bite.
1. Manufacturer Overview

Location
Year Established
Annual Output Value
Main Markets
Company Certifications
2. Manufacturer Certificates

a) Certification Name
Range
Reference
Validity Period
3. Manufacturer Capability

a)Trade Capacity
Nearest Port
Export Percentage
No.of Employees in Trade Department
Language Spoken:
b)Factory Information
Factory Size:
No. of Production Lines
Contract Manufacturing
Product Price Range
Hot Searches
Related keywords